Marijuana Banking Left Out Of Federal Spending Bill, Congressional Sources Confirm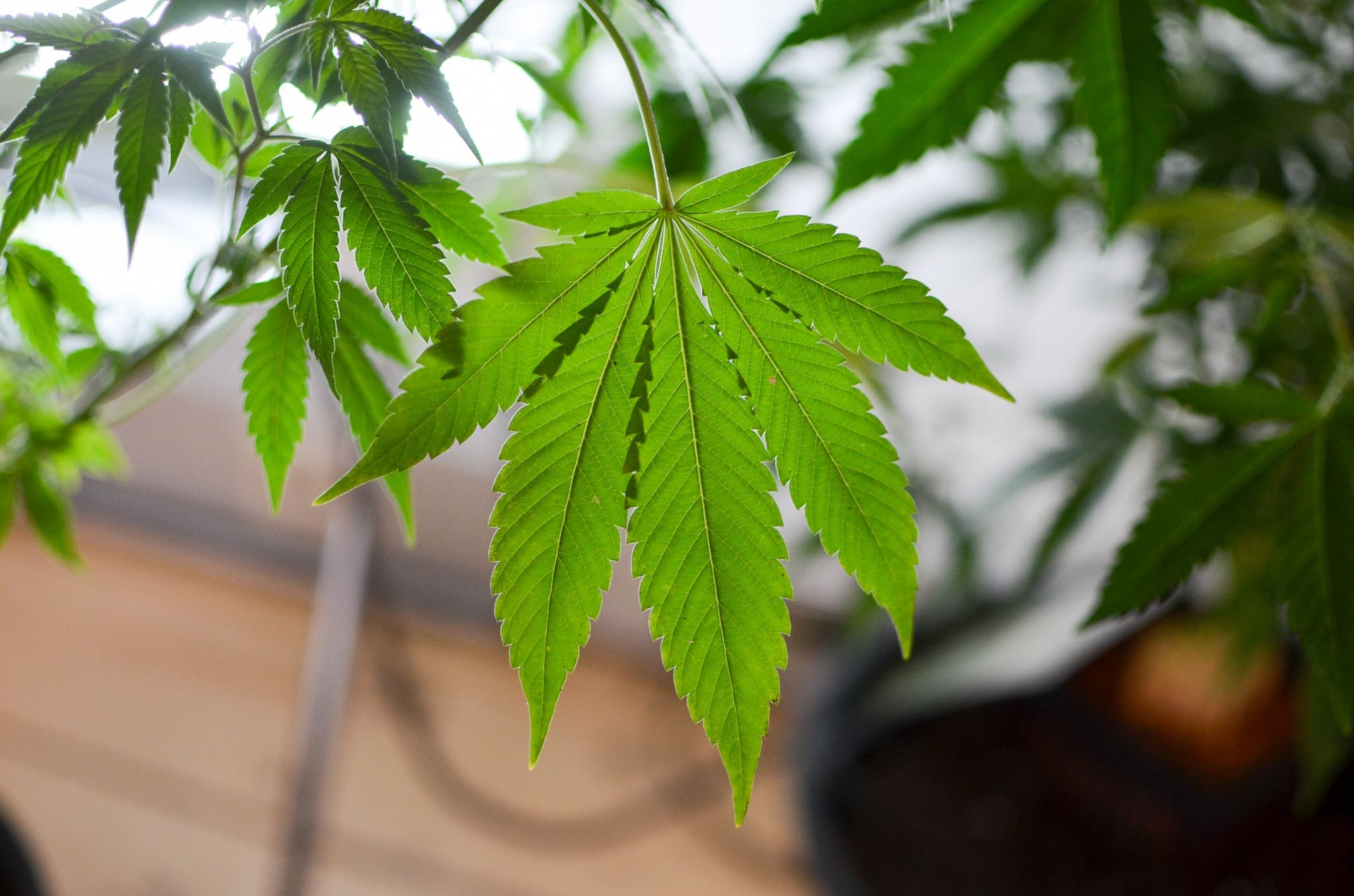 Marijuana banking reform has been excluded from a large-scale spending bill that's expected to be released as soon as Monday, Senate and House staffers familiar with negotiations told Marijuana Moment. A Republican senator who has been pushing to include the cannabis reform later confirmed the development.
It's not currently known whether the omnibus appropriations legislation includes a number of other marijuana and drug policy reforms that the House included in its versions of various spending bills earlier this year, or it if maintains a rider that has prevented Washington, D.C. from implementing a system of regulated, adult-use cannabis commerce.
The omnibus development represents the second major setback for supporters of the Secure and Fair Enforcement (SAFE) Banking Act during the lame duck session. After the proposal was excluded from the National Defense Authorization Act (NDAA) earlier this month, the hope was that appropriations could serve as the vehicle for protecting banks that work with state-legal marijuana businesses. That didn't pan out, as Politico first reported.
Despite Senate Majority Leader Chuck Schumer (D-NY) "making a last ditch effort" to put cannabis banking reform in the omnibus, as one senior Democratic Senate staffer put it last week, negotiations failed to produce a package that includes the measure.
The lack of SAFE Banking language leaves supporters with few legislative options—and very little time—to advance the reform during the final weeks of the lame duck. It's still theoretically possible that the bill, or the broader SAFE Plus package that Schumer has been working on, could be introduced as a standalone—but with only days left before lawmakers adjourn for the year that seems like a remote possibility at best.
The SAFE Plus legislation is expected to contain marijuana banking in addition to other proposals related to cannabis expungements and gun rights for marijuana consumers, among other provisions.
Sen. Steve Daines (R-MT), the lead GOP sponsor of the SAFE Banking Act, decried its being left out of the appropriations measure.
"The failure to pass my bipartisan 'SAFE Banking Act' means communities in Montana and across our country will remain vulnerable to crime where legal businesses are forced to operate in all-cash," he said in a press release. "This bill to promote public safety would have been well positioned to pass had it gone through the regular committee process—as I called for more than a year ago. Our small businesses, law enforcement and communities deserve better."
Most advocates will now look ahead to 2023 and the possibility of advancing the reform in a divided Congress.
While disappointing to supporters, the omission isn't especially surprising given recent comments from both Democratic and Republican lawmakers. Some members like Schumer and House SAFE Banking sponsor Rep. Ed Perlmutter (D-CO) had put up a fight to preserve the language, but others made clear that they felt the issue would need to be handled in the 118th Congress, with Democrats in control of the Senate and the House going to Republicans.
Senate Minority Leader Mitch McConnell (R-KY), who applauded the exclusion of marijuana banking from NDAA earlier this month, insisted that Congress treat the proposal the same when it came to omnibus appropriations, for example.
Senate Banking Committee Chairman Sherrod Brown (D-OH) had signaled that he viewed cannabis banking as a likely 2023 issue, though a staffer said last week that he was still be open to passing it through the spending package if it contained broader provisions.
Rep. Patrick McHenry (R-NC), who will serve as chairman of the House Financial Services Committee in the next Congress, recently indicated that he similarly feels the issue will need to be decided after the lame duck. The congressman said that he remains opposed to SAFE Banking, but he left the door open to advancing it if that's the will of his Republican colleagues.
"What I've pledged is having an open process. I told my members my view of it," he said. "Members are able to come to their own conclusion about the bill. It's so variable state by state."
For his part, Sen. Cory Booker (D-NJ) has pinned blame on McConnell, saying that his vocal opposition to cannabis reform has had a chilling effect of GOP members who might otherwise be amenable to passing legislation that contains SAFE Banking language.
"They're dead set on anything in marijuana," he said, referring to Republican leadership. "That to me is the obstacle."
"The caucus is clearly divided but the people in power in their caucus are clearly against doing anything on marijuana," he added.
Earlier this month, SAFE Banking sponsor Sen. Jeff Merkley (D-OR) said that he would "keep fighting" to get the reform "passed this year," adding that "this is not the end of the road."
"We need to make sure that legal cannabis businesses have access to the financial services they need—operating in cash is an open door to robbery and money laundering," he said. That's also a point highlighted in a recent analysis that looked at the trends and motivations for crimes targeting cannabis businesses in Washington State.
A problem that recently emerged amid negotiations over defense and spending legislation was a summer memo from the Justice Department that was drafted at the request of Senate Republicans and surfaced this month, outlining possible unintended consequences of the marijuana banking reform as it relates to issues like money laundering enforcement.
A small group of Senate Republicans met with DOJ last week to seek assurances that issues it raised over SAFE Banking were effectively resolved. Sources previously told Marijuana Moment that the concerns were addressed, but it's become clear that McConnell and other lawmakers weren't satisfied.
"While we are disappointed that the Senate was unable to pass this critical piece of legislation before the end of this Congress, we remain hopeful that the work we have been doing with our allies on the Hill to improve the final package will pay off when Congress reconvenes in 2023," Minority Cannabis Business Association (MCBA) Board President Kaliko Castille said in a statement on Monday.
"During our conversations with Senate staffers it's been clear that we have support for amendments that MCBA has been advocating for, including; adding safe harbor language to include Community Development Financial Institutions (CDFIs) and Minority Depository Institutions (MDIs), ending discrimination against cannabis entrepreneurs in Small Business Administration (SBA) programs, and adding language from the H.O.P.E. Act to help state and local governments move forward with record expungements for cannabis offenses," he said. "We will keep pushing for these changes and look forward to working with Congressional members from both sides of the aisle to make it happen."
NORML Executive Director Erik Altieri said that "Democrats have promised action on cannabis consistently for the last two years, yet leadership consistently failed to prioritize and advance marijuana reform legislation, including legislation to provide clarity to banks and to provide grant funding for state-level expungements efforts, despite having several opportunities to do so."
"Democrats' failure and the GOP's continued resistance to any progress is out of step with voters' opinion, is bad politics, and most importantly, it is bad public policy," he said. "Until Congressional action is taken, state-licensed marijuana businesses, the hundreds of thousands of people they employ, and the millions of Americans that patronize them will continue to be at a higher risk of robbery due to the cash-heavy nature of this industry created by outdated federal laws. Furthermore, smaller entrepreneurs who seek to enter this industry will continue to struggle to compete against larger, more well-capitalized interests."
SAFE Banking is just one component of various appropriations bills that the House and Senate considered or advanced this year. The prior legislation also contained numerous other provisions ranging from protecting state marijuana programs from federal interference to removing the congressional blockade that's prevented Washington, D.C. to implement a system of regulated cannabis sales for adults.
The omnibus appropriations legislation is expected to be considered in the Senate first before moving to the House, where its first stop with be the Rules Committee. It's possible SAFE Banking could be proposed as an amendment, but it's unlikely given the high-level negotiations that it took to get to this stage and the fact that a continuing resolution is set to expire at the end of the week.
California Senator Files Revised Psychedelics Legalization Bill For 2023—Leaving Out LSD, MDMA And Other Synthetics
Photo courtesy of Philip Steffan.