Americans Want Medical Marijuana Dispensaries To Stay Open As 'Essential Services,' Poll Finds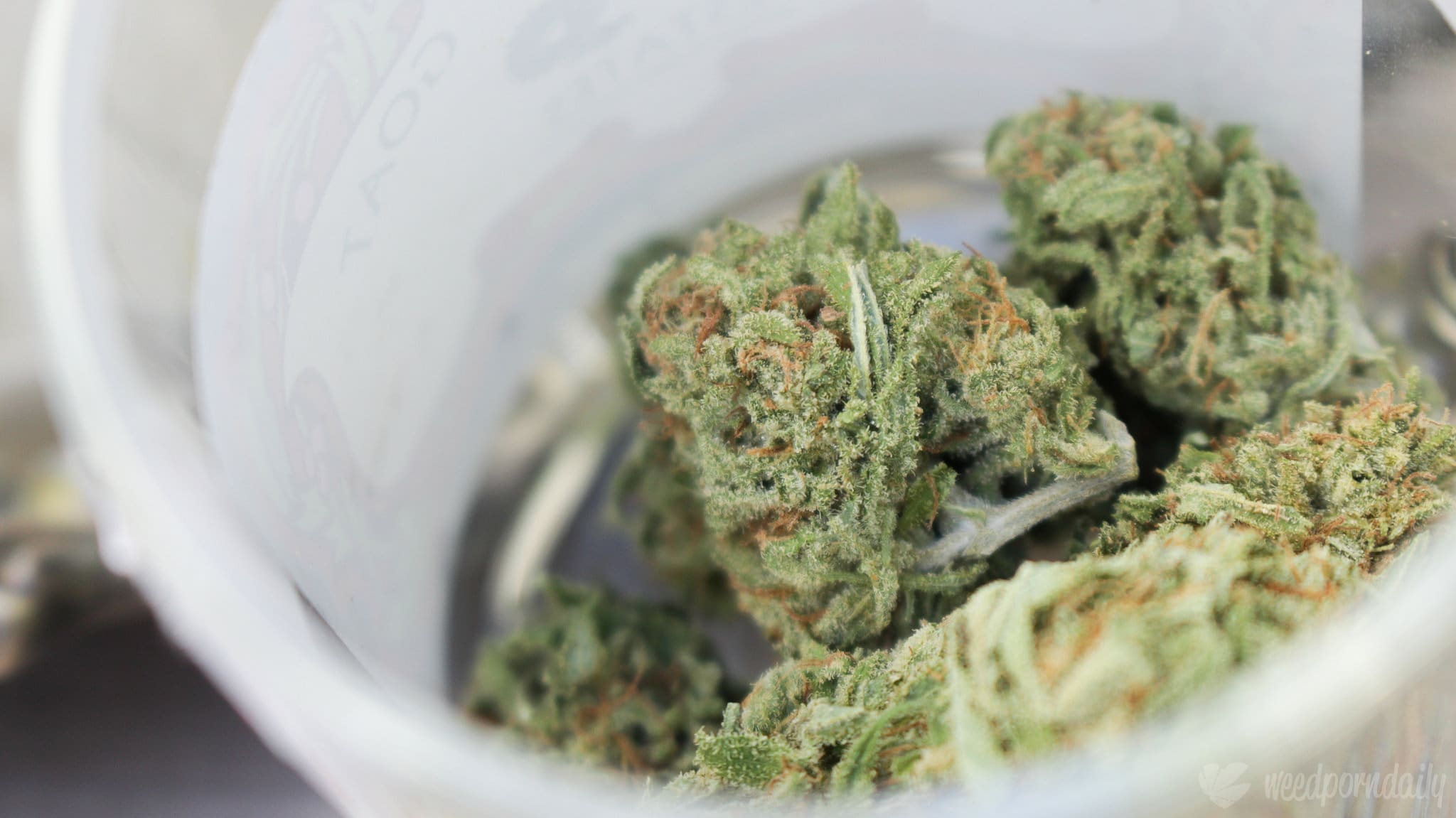 A majority of Americans believe that medical cannabis dispensaries should be kept open as "essential services" amid the coronavirus pandemic, according to a new poll.
The survey asked simply: "Do you believe medical marijuana dispensaries should or should not be considered essential services?"
Fifty-three percent said the cannabis providers should be regarded as essential, 26 percent said they shouldn't and 21 percent said they didn't know.
As state governments across the country grapple with the COVID-19 outbreak, officials have had to make difficult decisions about which businesses are critical enough to remain open and which should be forced to temporarily shut down. In many states with legal cannabis—including California, Colorado, Illinois, Maryland, Massachusetts and New Jersey—officials have determined that medical marijuana dispensaries are, in fact, essential services that can continue to operate.
Many states have also given the "essential" designation to recreational marijuana stores, though some have enacted policies stipulating that consumers can only obtain cannabis products through curbside pickup or delivery services to encourage social distancing.
It's a trend that has reflected the mainstreaming of marijuana in U.S. society, with governments increasingly recognizing that the medicine is valuable and that dispensaries should be treated like other necessary businesses like pharmacies.
YouGov conducted the new online poll, which involved nearly 5,400 people on Wednesday.
Most Americans (53%) believe medical marijuana dispensaries should be considered essential services.

Democrats (62%) are more likely than Independents (52%) and Republicans (43%) to say this.

Subscribe to YouGov Daily for more daily top-line data: https://t.co/9Q2fWMVkxo pic.twitter.com/rsWLKuPMQn

— YouGovUS (@YouGovUS) March 25, 2020
A breakdown of demographics shows that, as in generally the case with cannabis reform issues, Democratic respondents were more likely (62 percent) than Republicans (43 percent) to agree that dispensaries should be considered essential services exempt from business closure requirements. Fifty-two percent of those who identify as independent said the shops should stay open for patients.
A majority of people across all age groups except those 55 and older said dispensaries are essential.
But while dispensaries in many states can continue to serve patients, COVID-19 has had a deleterious impact on drug policy reform efforts across the country.
In California, campaigns to amend the state's cannabis program and legalize psilocybin mushrooms are suspending in-person activities and asking the state to allow for electronic signature gathering. Activists in Washington, D.C. similarly requested that officials allow alternative signature collection for a measure to decriminalize a broad range of psychedelics.
More recently, a campaign to legalize medical cannabis in Nebraska put a temporary pause on its activities in accordance with guidance from health officials. In neighboring South Dakota, activists are urging voters to consider requesting absentee ballots to ensure that measures to legalize marijuana for medical and recreational purposes are successful.
In New York, plans to legalize cannabis through the budget appear to have been derailed as the state prioritizes a coronavirus response. And in Oregon, activists working to legalize psilocybin for therapeutic purposes said their signature collection efforts have hit a snag amid the pandemic.
GOP Senator Says Marijuana Industry Is Stepping Up To Help With Coronavirus Response
Photo courtesy of WeedPornDaily.
HBO Teams Up With Marijuana Companies To Sell THC Gummies Promoting New TV Series
HBO is partnering up with major marijuana businesses to market a line of promotional cannabis edible gummies meant to bring attention to an animated series premiering next week, the entertainment giant announced on Monday.
The 10mg THC gummies are made by the marijuana company Kanha and will be available at select California dispensaries as well as via delivery from Eaze. Each blend was developed to produces effects the network says reflect the personalities of the four main characters from "Close Enough," which will be streaming on HBO Max starting July 9.
"It has been so thrilling for my team and I to create a campaign that feels so authentic to Close Enough," Peter Sherman, senior vice president of program marketing at HBO Max, said in a press release. "When crafting any campaign, our aim is always to create an experience for the audience that feels genuine and exciting, and this partnership with Kanha hits the nail on the head. We're so excited about this one and we can't wait to see how fans react."
What's interesting about the promotion—beside the fact that a major, international media company is working with the cannabis industry—is that the series doesn't even seem to have much to do with marijuana. It's an adult-themed comedic animated show that touches on themes like raising children and navigating careers. The trailer doesn't even mention cannabis.
So instead, it seems HBO is simply embracing the culture of consuming marijuana while enjoying TV.
"Kanha's partnership with HBO Max is an exciting opportunity to showcase our delicious, award-winning gummies to a brand new audience," Cameron Clarke, CEO of the parent company Sunderstorm, said. "We can't think of a more playful, fun collaboration to announce to our fiercely loyal fans. We're thrilled to partner with one of entertainment's biggest media giants to help bring the adult characters in their new show to life through our gummy flavors and profiles."
In celebration of the new series #CloseEnoughMax, @HBOMax releases limited edition cannabis-infused edible gummies in partnership with @bySunderstorm's @KanhaEdibles: https://t.co/J2REn3EPHj pic.twitter.com/I1u3JffGwk

— HBO Max PR (@HBOMaxPR) June 29, 2020
Here's how HBO described each of the flavors that are based on the show's characters: 
JOSH: Cool dad, husband, and future world-famous video-game designer, Josh likes to chill with his Indica Strawberry Gummies.
EMILY: Emily is logical, organized, a planner — everything her husband Josh is not. She's a loving mother and a strong working woman who tries to have it all. Busy mom Emily gets it done with her Sativa Pineapple Gummies.
ALEX: Alex is Josh's neurotic best friend from high school. He lives in the walk-in closet of the apartment he shares with Josh, Emily, Candice, and Bridgette (his ex-wife, but it's not a big deal). When Alex wants to get lost in thought, he stays cool and carries on with his Hybrid Watermelon Gummies.
BRIDGETTE: Bridgette is a glamorous social media influencer — at least in her mind. 'Working' is more of a hobby she squeezes in between partying. Bridgette stays on top of partying and her social game with her 1:1 Pink Lemonade Gummies.
Eaze CEO Ro Choy said that the partnership with HBO Max "is so exciting and it's a great way to connect with audiences."
"Eaze is all about high product standards and the best value for customers, and we're pleased to align with one of the biggest and most respected names in entertainment," he said.
The promotion begins on Monday and extends through the end of July, or until supplies run out. There are 20 California dispensaries that carry the products, and Eaze will offer them through deliveries in Los Angeles, San Francisco and San Diego.
Oregon Psilocybin Measure Has Enough Signatures For November Ballot, Activists Say
Photo courtesy of Flickr/JasonParis.
Just Look At These Hemp Shoes The VA Is Selling To Military Veterans
The U.S. Department of Veterans Affairs (VA) is selling pairs of aesthetically questionable hemp toe shoes to military veterans.
In one of the latest, albeit more trivial, examples of the federal government embracing the crop since its legalization under the 2018 Farm Bill, VA's Veterans Canteen Service (VCS) is offering the hemp shoe at a price they claim is "so good" that their brand partners won't let them disclose it unless you're a member.
VCS, established in 1946, provides "articles of merchandise and services at reasonable prices to Veterans enrolled in VA healthcare system, caregivers, and visitors," according to the agency's site. "Since its conception, VCS' mission continues, incorporating a strategic Veteran-centric approach emphasizing the importance of service to Veterans and supporting VA's overall mission."
Of course, VA doesn't produce the shoes; the company Vibram does. Both the men's- and women's-style shoe go for about $100 normally, according to the firm's website.
Selling points for the hemp shoes, according to VCS, are that they are a "casual minimalist" style, breathable, made of a blend of hemp and polyester, "durable and comfortable" and machine washable.
While some might have to weigh those benefits against the trademark FiveFinger aesthetic, it is the case that hemp often represents a more environmentally sustainable alternative to plastic-based materials.
That VA is offering the hemp product to its members is another sign of the federal government normalizing the crop, despite maintaining prohibition against its cannabis cousin marijuana.
That said, while VA is working to put hemp on veterans' feet, the Department of Defense has made clear that active service members cannot ingest hemp products such as CBD oils and tinctures regardless of their legal status. A little-noticed memo the department issued this year instructed military branches to issue guidance explaining the hemp ban by March.
The memo does make an exception for the use of "durable goods containing hemp" such as rope and clothing, however, so it appears service members would be cleared to individually wrap each of their toes in the Vibram cannabis shoe as long as they don't try to smoke or eat it.
Meanwhile on the policy side, a pair of lawmakers recently wrote a letter to the head of the U.S. Department of Agriculture (USDA), asking that the agency extend access to a coronavirus relief program to hemp farmers.
Little-Noticed Hemp Memo Clarifies Military's Ban On Service Members Using CBD
Photo courtesy of VCS.
Creator Of Christian Children's Show VeggieTales Slams Racial Injustices Of War On Drugs
The founder of the popular Christian-themed children's show VeggieTales recently gave a thorough lecture on the role of the war on drugs in the racial injustices fueling protests across the country.
Phil Vischer, whose voice many could recognize as Bob the Tomato from the animated biblical series, hosted a 17-minute "Holy Post" video that examines the history of policies in the U.S. that have marginalized and disenfranchised black Americans. It includes an analysis of how communities of color have been disproportionately impacted by anti-drug laws that criminalize substance use, despite the fact that white people use drugs at comparable rates.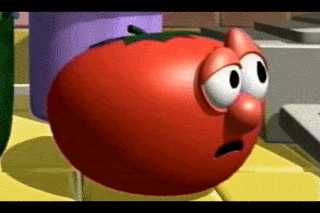 While numerous advocates and policymakers have been stressing the need to end drug criminalization as a means to promote racial equity, it's notable coming from a figure most commonly associated with a show that generally puts biblical stories in a context palatable for a younger audience.
In the video, Vischer makes clear that Republicans and Democrats alike have enacted discriminatory drug war policies over a period of decades that have directly contributed to racial injustices being protested today.
Watch Vischer discuss the racial justice implications of the drug war below: 
Here's an excerpt from the drug policy-related conversation:
"Then came the war on drugs. Inner city blacks were extremely vulnerable economically. The overwhelming majority of African Americans in 1970 lacked college degrees and had grown up in fully segregated schools. In the second half of the 20th century, factories and manufacturing jobs move to the suburbs. Black workers struggled to follow the jobs. They couldn't live in many of the new suburban developments. And as late as 1970, only 28 percent of black fathers had access to a car. When a white man in Cicero, Illinois, just outside Chicago, sublet an apartment to a black family, the white community rioted, setting fire to the apartment building and smashing windows until the National Guard had to intervene.
"The result of all of this: In 1970, 70 percent of African-American men had good blue collar jobs. By 1987, only 28 percent did. As unemployment skyrocketed in African American communities, so did drug use. As drug use increased, so did crime—a dynamic today that we see playing out in white rural communities hit hard by unemployment and opioid addiction. Throughout the 1970s, white America became increasingly concerned by images of black violence shown on TV and in magazines. Drugs were the problem. Drug dealers and drug users were the enemy.
"So we decided to treat the drug epidemic not as a health crisis, but as a crisis of criminality. And we militarized our response. During the Reagan-Bush years from 1981 to 1991, how we invested money in anti-drug allocation completely changed. The anti-drug budget for the Department of Defense went from $33 million in 1981 to more than $1 billion in 1991. The Drug Enforcement [Administration's] budget to fight criminality and drug use went from $86 million to more than a billion dollars.
"Then we came to the 1986 Anti-Drug Abuse Act, which carried mandatory minimum sentences much harsher for the distribution of crack cocaine, which was associated with blacks, than powder cocaine, which was associated with whites. Mandated evictions from public housing for any tenant who permitted a drug-related criminal activity to occur on or near premises. It eliminated many government benefits, including student loans for anyone convicted of a drug crime. The 1988 revision set a five-year minimum sentence for possessing any amount of crack cocaine, even if there was no intent to distribute. Previously, it had been a one-year maximum sentence for possessing any amount of any drug without the intent to distribute.
"Now it might seem like we're picking on Republicans, so now it's time to pick on some Democrats. During the Clinton presidency, the funding for public housing was cut by $17 billion. At the same time, the funding for prisons increased by $19 billion. The number of Americans imprisoned for drug crimes exploded. In 1980, there were 41,000 Americans in prison for drug crimes. Today, there are more than a half million—more than the entire 1980 prison population. Most arrests are for possession. In 2005, 80 percent of the arrests were for possessing drugs, not selling drugs.
"In a bizarre twist, we also militarized our police forces. Between 1997 and 1999, the Pentagon handled 3.4 million orders for military equipment for more than 11,000 police agencies, including 253 aircraft, including Blackhawk and Huey helicopters, 7800 M-16 rifles, 181 grenade launchers—grenade launchers for the police—8,000 bulletproof helmets, 1,200 night vision goggles. We also changed policing tactics. A no-knock entry is when a SWAT team literally breaks down your door or smashes in through the windows like in E.T., when the cops come flying in from every direction looking for ET. So back to Minneapolis. In 1986, Minneapolis SWAT teams performed no-knock entries 35 times. Ten years later in 1996. they performed no-knock entries 700 times. That's two every day.
"There were financial incentives for arresting more drug users. Federal grants to local police departments were tied to the number of drug arrests. Research suggests the huge surge in arrests from increased drug enforcement was due more to budget incentives than to actual increases in drug use. So what was the result? An explosion of our prison population. In 25 years, the U.S. prison population went from 350,000 to over 2.3 million. The United States now has the highest rate of incarceration in the world. We imprison a higher percentage of our black population than South Africa ever did during apartheid. Data shows that the increased prison population was driven primarily by changes in sentencing policy.
"There was no visible connection between higher incarceration rates and higher violent crime rates. If you are a drug felon, you are barred from public housing, you are ineligible for food stamps, you're forced to check the box on unemployment applications marking yourself as a convicted felon. A criminal record has been shown to reduce the likelihood of getting a call back or job offer by as much as 50 percent. The negative impact of a criminal record for an African-American job applicant is twice as large as for a white applicant. In 2006, one-in-106 white men was behind bars. For black men, it was one-in-14. For black men between the age of 20 and 35—the age where families are built—it's one-in-nine. Overall, African Americans and white Americans use drugs at roughly the same rate, but the imprisonment rate of African Americans for drug charges is almost six times that of whites.
"It may be true that there isn't explicit racism in our legal system anymore, but it doesn't mean justice is blind."
Kansas City Mayor Files Measure To Remove All Local Penalties For Marijuana Possession
Photo courtesy of YouTube/VeggieTales Official.