Air Force Issues Notice Banning CBD Use Regardless Of Legal Status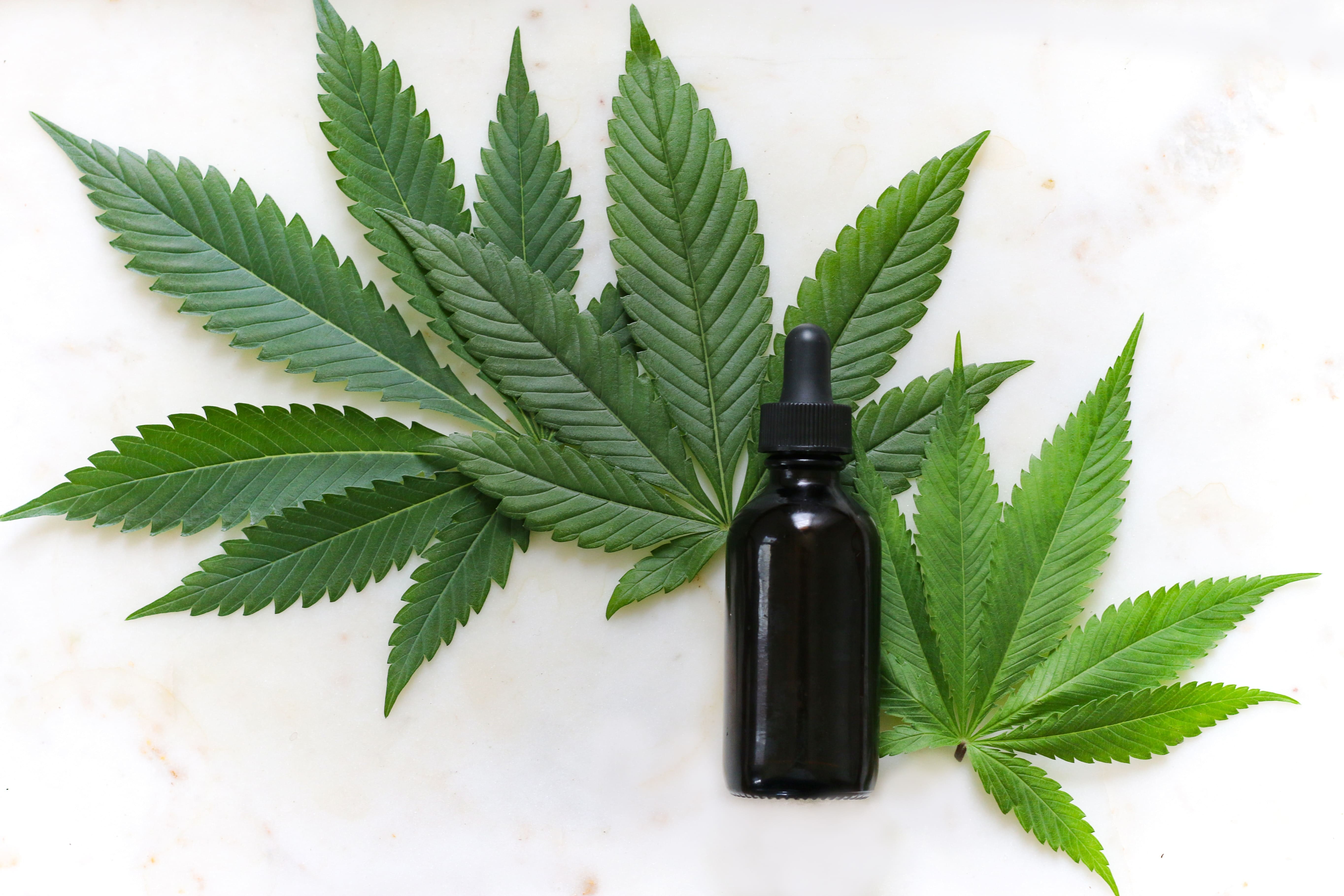 The U.S. Air Force published a notice on Tuesday emphasizing that service members are not allowed to use CBD products, even though the non-intoxicating compound is federally legal when it's derived from hemp.
While the military branch recognized that CBD is widely available in everything from teas to lotions to pet supplements, it said the current lack of regulation by the Food and Drug Administration (FDA) poses a risk to members because they could inadvertently consume a product that contains excessive amounts of THC that could show up on a drug test.
"It's important for both uniformed and civilian Airmen to understand the risk these products pose to their careers," Maj. Jason Gammons, Air Force Office of The Judge Advocate General spokesperson, said. "Products containing unregulated levels of THC can cause positive drug tests, resulting in the same disciplinary actions as if members had consumed marijuana."
"The important point for Airmen to consider is the level of uncertainty for these products," he said. "We want to ensure we arm them with the facts so they can make informed decisions and not inadvertently jeopardize their military careers."
This isn't the first time the Air Force has weighed in on cannabis. Last year, the branch issued an advisory cautioning against the use of marijuana products regardless of state law.
"Your friend's grandma's miracle sticky buns might look mighty tasty and get rave reviews at the big shindig, but if you're in the military or work for the federal government you might want to think twice and make sure they weren't made to treat her bad hip first before you jeopardize your career," the military branch wrote at the time.
But in the months since the president signed the 2018 Farm Bill, which federally legalized hemp and its derivatives, a wave of agencies have posted notices clarifying the rules around CBD consumption.
NASA similarly warned that CBD products could contain unauthorized THC concentrations that could cost employees their jobs if they fail a drug test. Both the Department of Defense and Navy reminded their rank that they're barred from using CBD no matter its legality. The Coast Guard said in July that sailors can't use marijuana or visit state-legal dispensaries.
At first, it wasn't clear if the federal updates on cannabis policy for workers were being coordinated. But it was later reported that the Substance Abuse and Mental Health Services Administration (SAMHSA) issued guidance to federal agency drug program coordinators in July that outlined concerns about THC turning up in CBD products, which seems to have prompted the various departments to clarify their rules.
"Products containing THC, even pet products, may qualify as possession of a controlled substance," the new Air Force notice says. "Possession of a controlled substance is regulated under the Uniform Code of Military Justice, federal law and state laws."
It's not clear if the federal guidance will be updated after FDA finalizes regulations for CBD products, which it is actively working on. FDA has been under pressure to expedite the rulemaking process, but former Commissioner Scott Gottlieb said that it may take years to develop regulations without congressional action.
Lawmakers And Advocates React To Historic Passage Of Bill To End Federal Marijuana Prohibition
Photo by Kimzy Nanney.