Nevada Sports Regulators Ditch Marijuana Penalties For Fighters, Days After Richardson's Olympics Suspension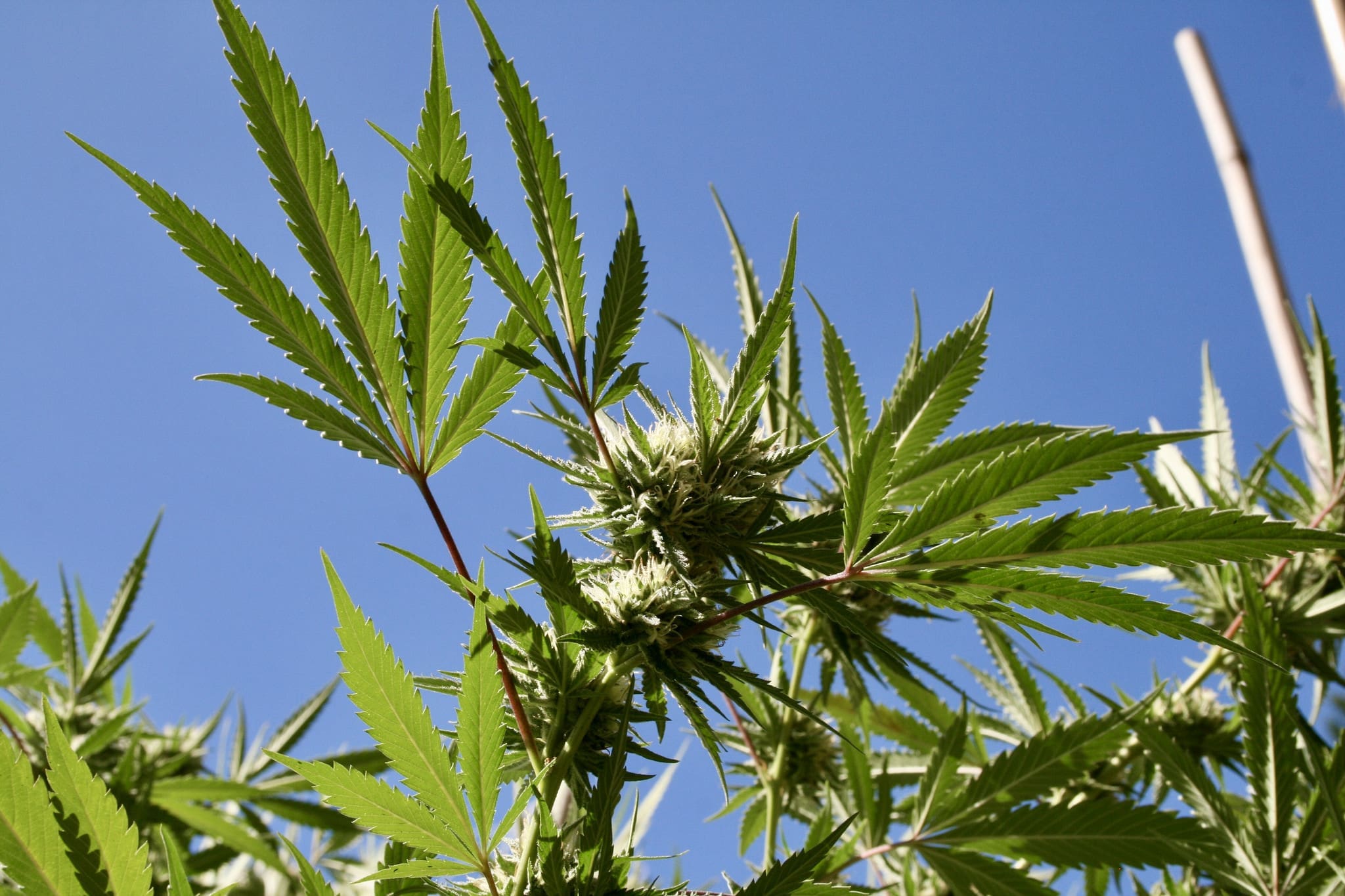 At a time when drug testing policy in sports is under sharp, national scrutiny, Nevada sports regulators voted on Wednesday to make it so athletes will no longer be penalized over a positive marijuana test.
The Nevada Athletic Commission (NAC) unanimously agreed to enact the policy change, which will amend its anti-doping policy and remove the threat of suspension over cannabis use or possession for fighters. The move comes on the heels of a controversial suspension of a star sprinter from participating in the Olympics after she tested positive for marijuana.
As the Nevada Independent's Zachary Bright reported, fighters will still be barred from competing in events if they show up visibly intoxicated.
The motion unanimously passes.

— Zach Bright (@zachbright_) July 7, 2021
"I think being the gold standard with regard to combat sports—both [Mixed Martial Arts] and boxing—being a world-class destination, and having our state show the leadership and the fortitude in light of some of the recently circumstances we've all seen on television, we should be always at the forefront of these issues," Commission Chair Stephen Cloobeck said at Wednesday's meeting.
"I believe it's warranted and merited since it is legal in this state," he said. "I think we need to jump forward being the leader as we've always been."
Drug tests for marijuana will continue under the commission's policy for data collection purposes for six months—without fighters being punished for positive results—after which time NAC, which regulates boxing, mixed martial arts and other combat sports, will revisit whether such ongoing screening is necessary.
This action comes after NAC requested information from state officials about its authority to remove marijuana from the banned substances list. In a response last month, a representative from the state attorney general's office said the commission could, in fact, make the change, and it listed Nevada's marijuana legalization law as a factor the commissioner could take into account to inform further reforms.
"Nevada voters and the Nevada Legislature have approved the medical and recreational possession and use of cannabis," the memo said. "There is no longer a basis under Nevada criminal law to prohibit an unarmed combatant for using or possessing cannabis."
U.S. Rep. Dina Titus (D-NV) praised the commission's action on Wednesday.
"Anti-marijuana laws are not only an unnecessary burden on athletes' civil liberties, but they are also rooted in our country's racist past," she said. "I'm pleased to see the Nevada Athletic Commission eliminate outdated penalties for fighters testing positive for marijuana metabolites."
Anti-marijuana laws are not only an unnecessary burden on athletes' civil liberties, but they are also rooted in our country's racist past.

I'm pleased to see the Nevada Athletic Commission eliminate outdated penalties for fighters testing positive for marijuana metabolites.

— Dina Titus (@repdinatitus) July 7, 2021
The Florida State Boxing Commission in May decided to stop testing fighters for marijuana.
"Marijuana is considered to be a substance of abuse and not a performance enhancing drug," Bob Bennett, executive director of NAC, said. "I think our goal is to test performance enhancing drugs in an effort to ensure there's a level playing field."
That's a significantly more lenient position compared to how the U.S. Anti-Doping Agency (USADA) and World Anti-Doping Agency (WADA) approached the recent positive marijuana test for runner Sha'Carri Richardson, who lost her chance to compete in the Olympics after using cannabis in a legal state.
In contrast, however, USADA and UFC announced in January that they would no longer be punishing fighters over positive marijuana tests, MMA Fighting reported. The key difference, of course, is that domestic UFC fighting isn't a part of the international Olympics and is therefore not subject to harsher WADA restrictions.
USA Track & Field (USATF), the nation's governing body for running, said in a statement on Tuesday that it's currently unwilling to amend its own internal rules to make an exception in Richardson's case; however, it also said that international policy on cannabis punishments athletes "should be reevaluated."
In a sense, USATF is reflecting a position that President Joe Biden articulated on Saturday. He said that while "rules are rules," he also suggested that there's an open question about whether "they should remain the rules." And that's notable for a president who has maintained an opposition to adult-use legalization.
White House Press Secretary Jen Psaki previously declined to condemn Olympics officials' sanction on Richardson when asked about the issue at a briefing with reporters.
Advocates have broadly embraced internal marijuana policy reforms at other major professional athletic organizations, arguing that they are long overdue especially given the ever-expanding legalization movement.
NFL's drug testing policy changed demonstrably last year as part of a collective bargaining agreement, for example. Under the policy, NFL players will not face the possibility of being suspended from games over positive tests for any drug—not just marijuana.
In a similar vein, the MLB decided in 2019 to remove cannabis from the league's list of banned substances. Baseball players can consume marijuana without risk of discipline, but officials clarified last year that they can't work while under the influence and can't enter into sponsorship contracts with cannabis businesses, at least for the time being.
Meanwhile, a temporary NBA policy not to randomly drug test players for marijuana amid the coronavirus pandemic may soon become permanent, the league's top official said in December. Rather than mandate blanket tests, Commissioner Adam Silver said the league would be reaching out to players who show signs of problematic dependency, not those who are "using marijuana casually."
Read the memo from the Nevada attorney general's office on NAC's marijuana testing policy below: 
NV marijuana testing memo by Marijuana Moment
Rhode Island Governor Signs Historic Bill Legalizing Safe Consumption Sites For Illicit Drugs
Photo courtesy of Brian Shamblen.