Company Recalls Injectable CBD Products Following FDA Warning Letter
A Food and Drug Administration (FDA) letter warning a company about its marketing of injectable CBD products has led to a voluntary recall that the federal agency announced on Wednesday.
Biota Biosciences received the letter last month, with FDA directing the firm to cease sales of its line of CBD vials, which it markets as a pain reliever that serves as an alternative to opioids and can help with detoxification.
The agency said the company was violating federal statutes both by engaging in interstate commerce of an unapproved new drug and failing to properly label the products by neglecting to include directions for use.
"Injectable drug products can pose a serious risk of harm to users because they are delivered directly into the bloodstream and bypass many of the body's natural defenses against toxic ingredients, toxins, or dangerous organisms that can lead to serious and life-threatening conditions such as septicemia or sepsis," FDA wrote.
Biota Biosciences Issues Voluntary Nationwide Recall of Cannabidiol (CBD) Complex, Curcumin Complex, and Cannabidiol + Curcumin Injectables Because They Were Marketed Without FDA Approval https://t.co/hAYSW5IxDX pic.twitter.com/QxxoD8pCNI

— U.S. FDA Recalls (@FDArecalls) May 21, 2020
In a public response published on Friday, the company told consumers that "we would like to convey that the executive and management team at Biota Biosciences take full responsibility for these observations and understand the gravity of the risk to consumers by posting these unapproved claims and intended use on our website."
Products subject to the recall include formulations of Cannabidiol (CBD) Complex, Curcumin Complex, and Cannabidiol + Curcumin. "All customers who received this product will have the choice to keep any remaining product or receive a full refund for returning unused products," the firm said.
Since receiving FDA's warning letter, the company says has pulled all the products, provided the agency with a "root cause and corrective action plan" and launched a voluntary recall of the vials.
According to the original warning letter, the CBD products meet the definition of a drug subject to FDA regulation because "they are intended for use in the diagnosis, cure, mitigation, treatment, or prevention of disease, and/or intended to affect the structure or any function of the body," the letter continues.
FDA identified several examples of medical claims Biota Biosciences made about their CBD vials in advertising:
"Fighting the opioid epidemic… BIOTA Biosciences produces and distributes effective all-natural alternatives with no side-effects. Join the growing ranks of pain, oncology, psychiatry, naturopathy healthcare professionals utilizing BIOTA Sterile CBD Vials."
"VISION: OPIOID-FREE FUTURE… Our goal is to supply the world with pharmaceutical grade, all natural products containing cannabidiol and other natural compounds. We believe strongly that pharmaceutical grade hemp oil will drastically reduce the need for opioid-based pain relief and eliminate the global opioid epidemic by providing a safe and natural alternative."
"Instant relief for patients that are symptomatic of inflammatory auto-immune diseases"
While the products lack directions for use, the company has claimed that they bypass liver absorption and deliver CBD "directly into your bloodstream."
Further, FDA stressed that even if the labels did contain usage information, they would still be in violation.
"New drugs may not be legally introduced or delivered for introduction into interstate commerce without prior approval from the FDA," the letter states. "FDA approves a new drug on the basis of scientific data and information demonstrating that the drug is safe and effective."
The injectable CBD vials "are offered for conditions that are not amenable to self-diagnosis and treatment by individuals who are not medical practitioners; therefore, adequate directions for use cannot be written so that a layperson can use these drugs safely for their intended purposes."
"The violations cited in this letter are not intended to be an all-inclusive statement of violations that exist in connection with your marketed products. You are responsible for investigating and determining the causes of the violations identified above and for preventing their recurrence or the occurrence of other violations. According to your website, you manufacture many other types of CBD containing products. It is your responsibility to ensure that your firm complies with all requirements of federal law, including FDA regulations."
FDA gave Biota Biosciences 15 days within the receipt of the letter to notify them about corrective steps they've taken. Failure to resolve the issues could have resulted in "legal action without further notice, including, without limitation, seizure and injunction."
In its public statement, Biota Biosciences said that so far "no adverse or serious adverse events have been reported in relation to these products." FDA is urging consumers may have such experiences to report them to its MedWatch Adverse Event Reporting program.
This is one of the latest statements FDA has made about CBD companies that are not meeting its standards.
Earlier this week, the agency publicized a voluntary recall of another CBD product from a different company, notifying consumers about potentially high levels of lead in a batch of tinctures.
FDA has said that it is currently targeting companies that make especially outlandish and unsanctioned claims about the therapeutic potential of their cannabis products.
For example, it sent a warning letter to a CBD company owned by a former NFL player after advertisements it displayed suggested its products could treat and prevent a coronavirus infection.
FDA has previously issued warnings to other CBD companies that have made unsubstantiated claims about the therapeutic potential of their products.
Although the agency does not currently approve of CBD as a food item or dietary supplement, it is in the process of developing regulations that may allow for such marketing.
FDA Notifies Public About Recall Of CBD Product That Tested High For Lead
Photo courtesy of Flickr/Marco Verch.
Canopy Growth Says GW Pharma Infringed On CBD Extraction Patent In Federal Lawsuit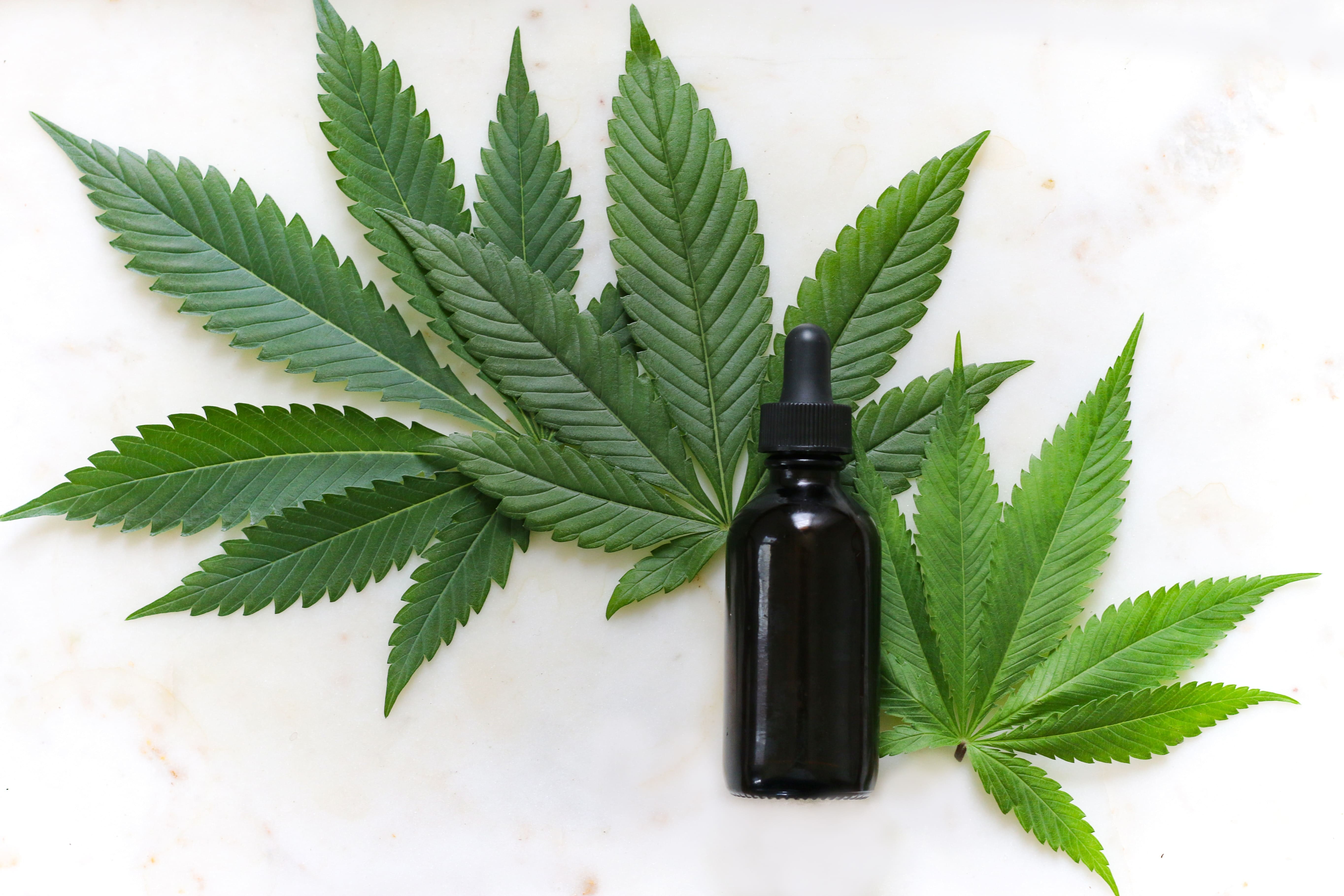 Two of the biggest players in the marijuana space are heading to federal court over a dispute related to an alleged violation of a patent for a cannabis extraction method.
Canopy Growth Corporation, a Canadian-based marijuana company, filed a lawsuit on Tuesday against GW Pharmaceuticals, a UK-based firm that produces the Food and Drug Administration-approved cannabis-derived anti-seizure medication Epidiolex.
The legal action came on the same day that the U.S. Patent and Trademark Office issued a new patent to Canopy that gives it broad and exclusive rights to a process of extracting cannabinoids from plant material in the U.S. That issuance is giving Canopy more leverage to pursue litigation and potentially receive damages from GW if the suit plays out in its favor.
Canopy's original patent—which was issued in 2014 (and initially filed as an international patent application in 2001)—was more narrow and gave companies like GW leeway to adopt their own extraction practices that fall outside the scope of the patent.
That's not the case anymore, and if the U.S. District Court for the Western District of Texas sides with the plaintiffs, it could have far-reaching implications for the marijuana industry.
Canopy is claiming that GW's infringement of a patented extraction method "has been and continues to be willful and deliberate." Because of this infringement, "Canopy has suffered and continues to suffer damages and irreparable harm," the suit says.
The looming issue for the industry is that, unless GW is able to prove that the patent is invalid, that could mean Canopy would have exclusive rights to an extraction process that is widely used across the market—leaving any company that relies on this method at risk of litigation.
Canopy's exclusive rights won't last indefinitely, of course. The newly issued patent that is the basis of its latest iteration is set to expire in a little under a year and a half. But even in that timeframe, Canopy could profit immensely from exclusivity and it could have a chilling effect on competitors in the interim.
"It really could be a major threat to the extraction industry. Once they know about [the patent], companies might be considered to be willfully infringing the patent, which can potentially triple damages if they are sued," Larry Sandell, a patent attorney and litigator with Mei & Mark LLP, told Marijuana Moment. "Although there are steps that can be taken to reduce infringement liability risks, CO2 extractors may essentially have this anvil hanging over their head as the business continues on—at least until the patent expires or someone succeeds in knocking it out."
It remains to be seen whether Canopy will pursue litigation against other companies that use the extraction process. GW is one of the biggest players, as the pharmaceutical firm that earned the first U.S. federal approval for a cannabis-derived medication.
"The lawsuit asserts that GW manufactures CBD—the active pharmaceutical ingredient in Epidiolex, GW's leading cannabinoid product—using Canopy Growth's patented CO2-based extraction process," Phil Shaer, chief legal officer at Canopy Growth, told Marijuana Moment. "We have no interest in restricting access to Epidiolex, but the company should be fairly compensated for GW's use of our intellectual property."
A spokesperson for GW told Marijuana Moment that the company "is aware of the patent infringement lawsuit filed by Canopy Growth."
"As a policy, we do not comment on any pending litigation except to say that based on our preliminary review of the complaint, we are confident in our position and will vigorously defend against this lawsuit," they said.
One possibility would be for Canopy to license out its extraction method to other businesses that produce cannabis products.
But that's not likely to sit well with others in the burgeoning industry. And it could be the case that GW or other companies will challenge the legitimacy of the very patent in question in court.
On a symbolic level, all of this speaks to the growing pains of a corporatizing industry—a fear expressed by some advocates as the market has expanded. And how it shakes out in this case could, at least in the short-term, be of significant consequence to cannabis businesses throughout the country.
Read Canopy's new patent and suit against GW over a cannabis extraction process below: 
Canopy vs. GW CBD Extractio… by Marijuana Moment
Mitch McConnell Cheers Lack Of Marijuana Banking Protections In New COVID Bill
Photo by Kimzy Nanney.
State Of Montana Launches Online Hemp Marketplace To Connect Buyers And Sellers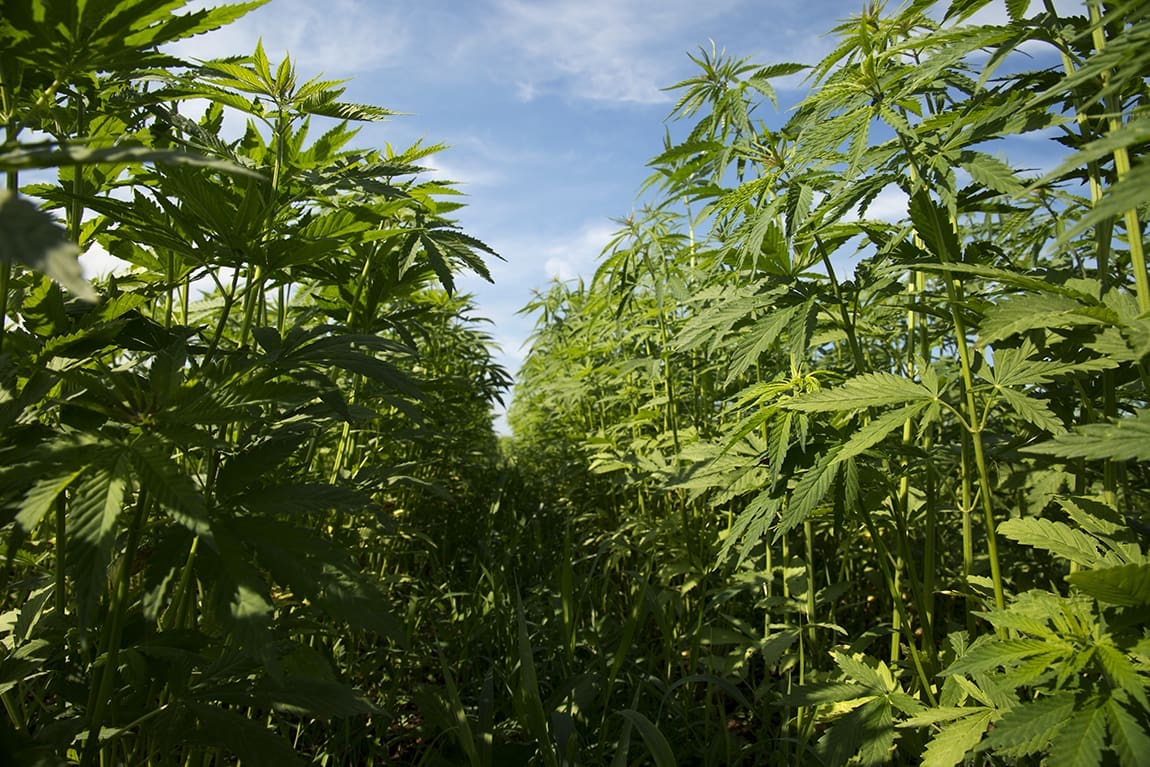 Say you're a Montana farmer who has planted acres of industrial hemp. As harvest nears, you're looking to offload it. Where do you go to find a buyer?
Montana's Department of Agriculture says it has the answer.
The state this week announced the launch of an online "Hemp Marketplace," unveiling an online portal meant to connect the hemp farmers with buyers in search of seeds, fiber and derivatives such as cannabidiol, or CBD.
"The Hemp Marketplace concept originated from the same idea as the department's Hay Hotline," the Agriculture Department says on its website, "only instead of hay and pasture, the online tool connects buyers and sellers of hemp and hemp derivatives."
Listings are free of charge.
Montana farmers have embraced industrial hemp since the state legalized its production under a federal pilot program. The first legal crop was planted in 2017, and in recent years the state has led the country in terms of space dedicated to the plant. In 2018, for example, licensed farmers in Montana grew more acreage of hemp than any other U.S. state. While other states have since eclipsed the state's hemp production—the crop became broadly federally legal through the 2018 Farm Bill—Montana remains an industry leader.
But to make revenue, farmers have to be able to sell their crop. That's where the new hemp marketplace comes in. The online portal is essentially a sophisticated bulletin board for buyers and sellers, split into "Hemp for Sale" and "Hemp to Buy" categories.
"With hemp being a relatively new crop grown in Montana, the department recognizes that these markets are still developing," Department of Agriculture Director Ben Thomas said in a statement. "The Hemp Marketplace was designed to help facilitate connections between buyers and sellers. I'm looking forward to seeing how the marketplace will continue to advance the industry."
Listings include what type of products are on offer (or being sought), whether a given crop is organic and even whether laboratory testing data is available. The portal also organizes products into one of four varieties based on whether the hemp seeds have been certified by regulators. None of the products may contain more than 0.3 percent THC—the upper limit for what qualifies as hemp under both state and federal law.
Meanwhile, Montana voters are set to decide on Tuesday whether the state will legalize hemp's more infamous cousin, high-THC marijuana. According to a poll released this week, passage looks likely: The survey, conducted by Montana State University at Billings, found that 54 percent of likely voters plan to support legal cannabis on the ballot. Another 38 percent said they were opposed, while 7 percent remained undecided.
At the federal level, officials at the Drug Enforcement Administration are still working to revise rules around marijuana and hemp to reflect Congress's move to legalize hemp broadly in 2018. While the public comment on the proposals closed earlier this month, nine members of Congress cautioned the agency against adopting its proposed changes, warning some could put hemp producers at risk of criminal liability. Already a number of arrests and seizures have been made by law enforcement officers confused whether products were legal hemp or illicit marijuana.
The U.S. Department of Agriculture (USDA), meanwhile, has faced separate criticism over its own proposed hemp rules, though it has been more proactive in addressing them. Following significant pushback from the industry over certain regulations it views as excessively restrictive, the agency reopened a public comment period, which closed again this month.
USDA is also planning to distribute a national survey to gain insights from thousands of hemp businesses that could inform its approach to regulating the market.
Montana Marijuana Legalization Ballot Measure Has Solid Lead In New Poll
Photo courtesy of Brendan Cleak
Missouri Launches Medical Marijuana Sales At State's First Dispensaries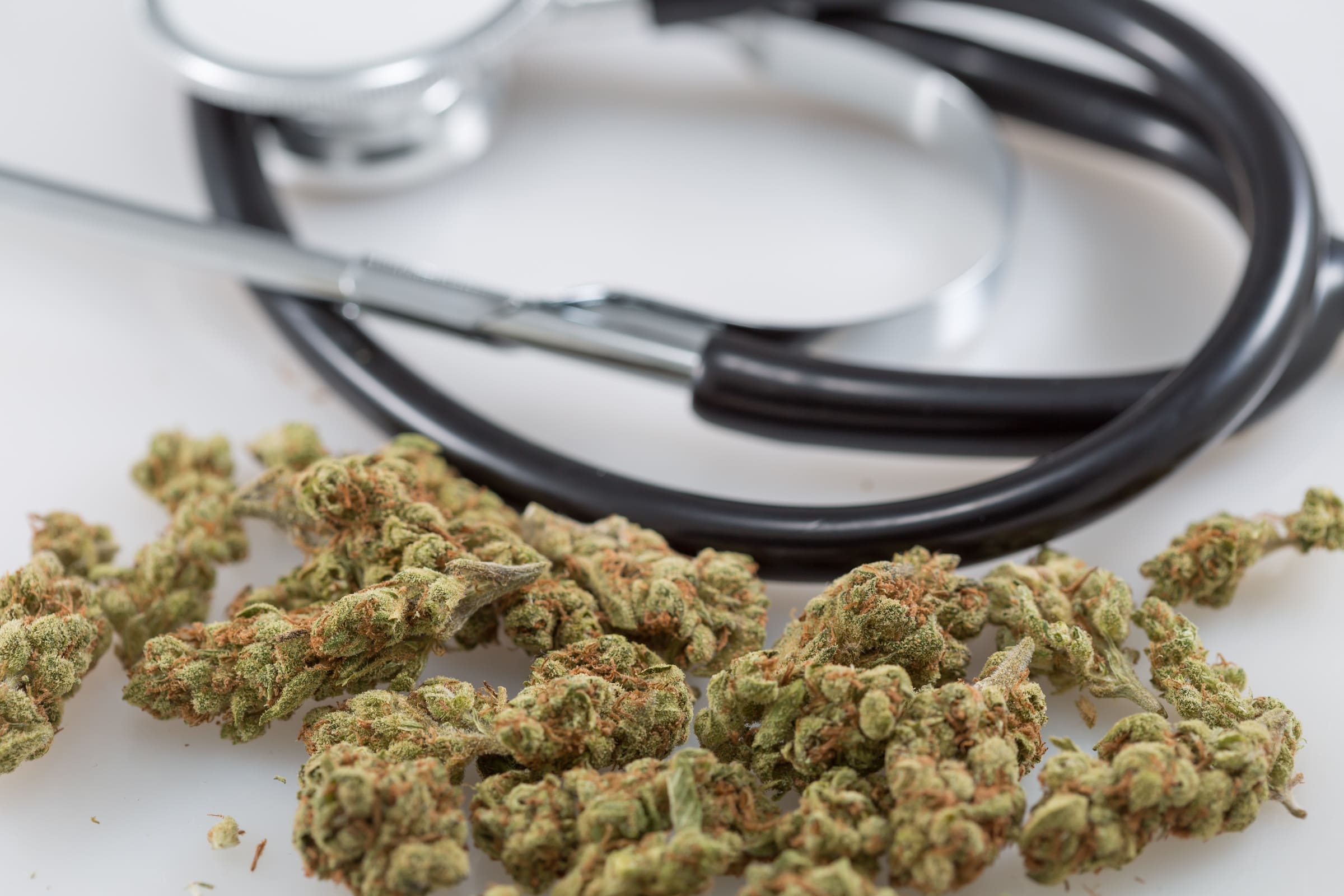 Less than two years after Missouri voters approved a ballot measure to legalize medical marijuana, dispensaries made the state's first cannabis sales to patients on Saturday.
N'Bliss Cannabis opened the doors of two separate St. Louis County locations, in Ellisville and Manchester.
I was honored to watch Larry, a cancer survivor, and his wife Sue, an RN, make the state's first legal medical cannabis purchase this morning in St Louis. @mocanntrade @NewApproachMO pic.twitter.com/rCudrkdbfI

— Jack Cardetti (@jackcardetti) October 17, 2020
"Missouri patients have always been our north star as we work to implement the state's medical marijuana program," Dr. Randall Williams, director of the Missouri Department of Health and Senior Services, said in a press release. "We greatly appreciate how hard everyone has worked so that patients can begin accessing a safe and well-regulated program."
Officials have touted the speed with which they have gotten the voter-approved cannabis program off the ground, saying it is "one of the fastest implementations of a medical marijuana program in the United States."
"A tremendous amount of work has occurred by the licensed facilities and our team to get us to this point, and we continue to hear from more facilities that they are ready or almost ready for their commencement inspection," Lyndall Fraker, director of the Section for Medical Marijuana Regulation, said in a press release. "We look forward to seeing these facilities open their doors to serve patients and caregivers."
First #medicalmarijuana sales to patients in #MO take place today.

DHSS interactive facility map: https://t.co/Os2yc0jBdU pic.twitter.com/tpzztI9sOh

— Mo Health & Sr Srvcs (@HealthyLivingMo) October 17, 2020
The impending launch of sales on Saturday was first announced by the Missouri Medical Cannabis Trade Association on Friday and reported by The Springfield News-Leader.
The wait is finally over! Tomorrow morning at 9am @NBlissCannabis will open the doors to their Ellisville and Manchester locations for the first medical marijuana sales in Missouri! Congrats to the whole N'Bliss team! The #MOMMJ industry is up and running! pic.twitter.com/wyZIcoyLBv

— MoCannTrade (@mocanntrade) October 16, 2020
The state, which has so far licensed 192 dispensaries and expects most of them to open their doors by the end of the year, posted an interactive map that tracks the status of approved medical marijuana businesses.
For months, regulators have been caught up in lawsuits and appeals challenging their licensing decisions, with revenues that would otherwise go to supporting veteran services instead being allocated to covering legal costs.
Missouri isn't the only state to see medical cannabis sales launch this weekend. Virginia's first medical marijuana dispensary also held its grand opening on Saturday.
Meanwhile, recreational sales of marijuana rolled out in Maine last week—four years after voters there approved a legalization ballot measure.
Another New Jersey Poll Shows Marijuana Legalization Passing By A Huge Margin