Presidential Candidate Gillibrand Unveils Wide-Ranging Marijuana Legalization Plan
Sen. Kirsten Gillibrand (D-NY) unveiled a comprehensive marijuana reform plan on Wednesday that involves legalizing the drug nationwide, expunging non-violent convictions and requiring that private and federal health insurers to cover medical cannabis.
The 2020 Democratic presidential candidate also said she would immediately deschedule marijuana, allow cannabis businesses to access financial services and impose an excise tax on legal sales that would fund programs designed to help communities that have been disproportionately impacted by prohibition.
In a Medium post, the senator walked through the details of her proposal, emphasizing the importance of social equity and creating a regulatory system that protects patients, boosts the economy and normalizes the industry. She said ending federal marijuana prohibition "will be a top priority of my presidency."
Marijuana legalization is a criminal justice issue, a health care issue, and an economic issue. It's past time to make this happen at the federal level.

Here's my plan to do it: https://t.co/iVfVHvQeWZ

— Kirsten Gillibrand (@SenGillibrand) June 5, 2019
"As president, I will immediately deschedule marijuana as a controlled substance, and start working to not only heal the damage done by racist drug laws, but tap into the medical and economic opportunity that legal marijuana offers," Gillibrand wrote.
One of the more novel elements of her proposal concerns health coverage for medical cannabis. Gillibrand has repeatedly stated that marijuana can serve as an alternative to addictive opioid painkillers, and she said mandating coverage for all private insurers as well as the federal programs Medicare and Medicaid will help suffering patients.
Another prominent feature of the plan centers on social equity for communities ravaged by the war on drugs. Besides providing for the expungement of non-violent marijuana convictions, Gillibrand is also proposing using tax revenue from cannabis sales to fund programs such as job training and education for disadvantaged communities.
Under my plan, we'll decriminalize marijuana and expunge all non-violent marijuana charges, expand access to medical marijuana, nationally legalize and tax recreational marijuana, and create economic equity and justice through marijuana-driven programs.

It's 2019. It's time. pic.twitter.com/eUUyte1Xg7

— Kirsten Gillibrand (@SenGillibrand) June 5, 2019
She also wants to give small businesses—particularly those owned by women and minorities—access to capital and "technical assistance" so that they can more easily participate in the legal industry.
With my national marijuana legalization plan, we can begin to dismantle the institutional racism in our criminal justice system, open up important new medical and economic horizons, and lift up communities who need and deserve a fair shot at opportunity. https://t.co/iVfVHvQeWZ

— Kirsten Gillibrand (@SenGillibrand) June 5, 2019
Gillibrand's plan earned early praise from Wanda James, the first black woman to own a dispensary in Colorado who penned an editorial in Blavity on Wednesday.
James said that the senator's plan "goes far and beyond any proposal I've seen from a presidential candidate" and that her "agenda was built with economic equity in mind."
"[L]et's get really real: Kirsten Gillibrand is a white woman who hasn't experienced the same type of discrimination as my brother or me," James wrote. "But she's doing everything she can to understand and to try to make up for the generations of injustice — and she's a fighter who's brave enough to lead on the issues where others won't."
Thank you, @WandaLJames. You're right: Marijuana legalization is not only about criminal justice, but economic justice. We will start to make this right and give people the chance to take back the years that racist drug laws stole from them. https://t.co/q9PUmVwnHM

— Kirsten Gillibrand (@SenGillibrand) June 5, 2019
Gillibrand made a similar point in her Medium post.
"Nothing proposed today can ever undo the devastating harm done to generations of communities and families of color by the War on Drugs," she wrote. "But it's long past time to start making this right. With this plan, we can begin to dismantle the institutional racism in our criminal justice system, open up important new medical and economic horizons, and lift up communities who need and deserve a fair shot at opportunity."
Gillibrand said that the country should end prohibition for some of the same reasons that it ended alcohol prohibition:
"Fundamentally, whether adults use marijuana is a matter of privacy, and we should treat marijuana as a major economic opportunity and revenue source."
She further argued that while state-level legalization efforts have had "positive benefits," establishing a federal regulatory framework is necessary because "a state-by-state patchwork is not enough to tackle the deeply rooted racial, social, and economic injustices within our marijuana laws, or to fully unleash the economic equity and opportunity of marijuana legalization."
A state-by-state patchwork isn't enough to tackle the deeply rooted racial, social, and economic injustices within our marijuana laws, or to unleash the economic equity and opportunity of marijuana legalization. Let's fully legalize marijuana nationwide. https://t.co/iVfVHvQeWZ pic.twitter.com/crmAhs7IzV

— Kirsten Gillibrand (@SenGillibrand) June 5, 2019
It's not clear whether Gillibrand plans to introduce legislation containing any of these proposals during the current Congress or if she's just outlining her cannabis agenda if elected president. The plan's reveal comes weeks after the senator met with advocates and discussed how marijuana reform fits within her campaign.
What is clear is that the wide-ranging proposal is yet another sign that Democratic presidential candidates are taking the issue of marijuana reform seriously. For many voters, it's no longer enough for politicians to simply voice support for reform; candidates are now essentially competing to produce the most forward-thinking cannabis plans to stand out in an overwhelmingly pro-legalization crowd.
"It's 2019. It's time to legalize marijuana nationwide," Gillibrand wrote. "As president, I'll get it done."
Presidential Candidate Touts Marijuana Legalization Measure He Opposed To Raise Money On Instagram
Photo element courtesy of Gillibrand 2010. 
New York Lawmakers Might Actually Vote On Marijuana Legalization This Week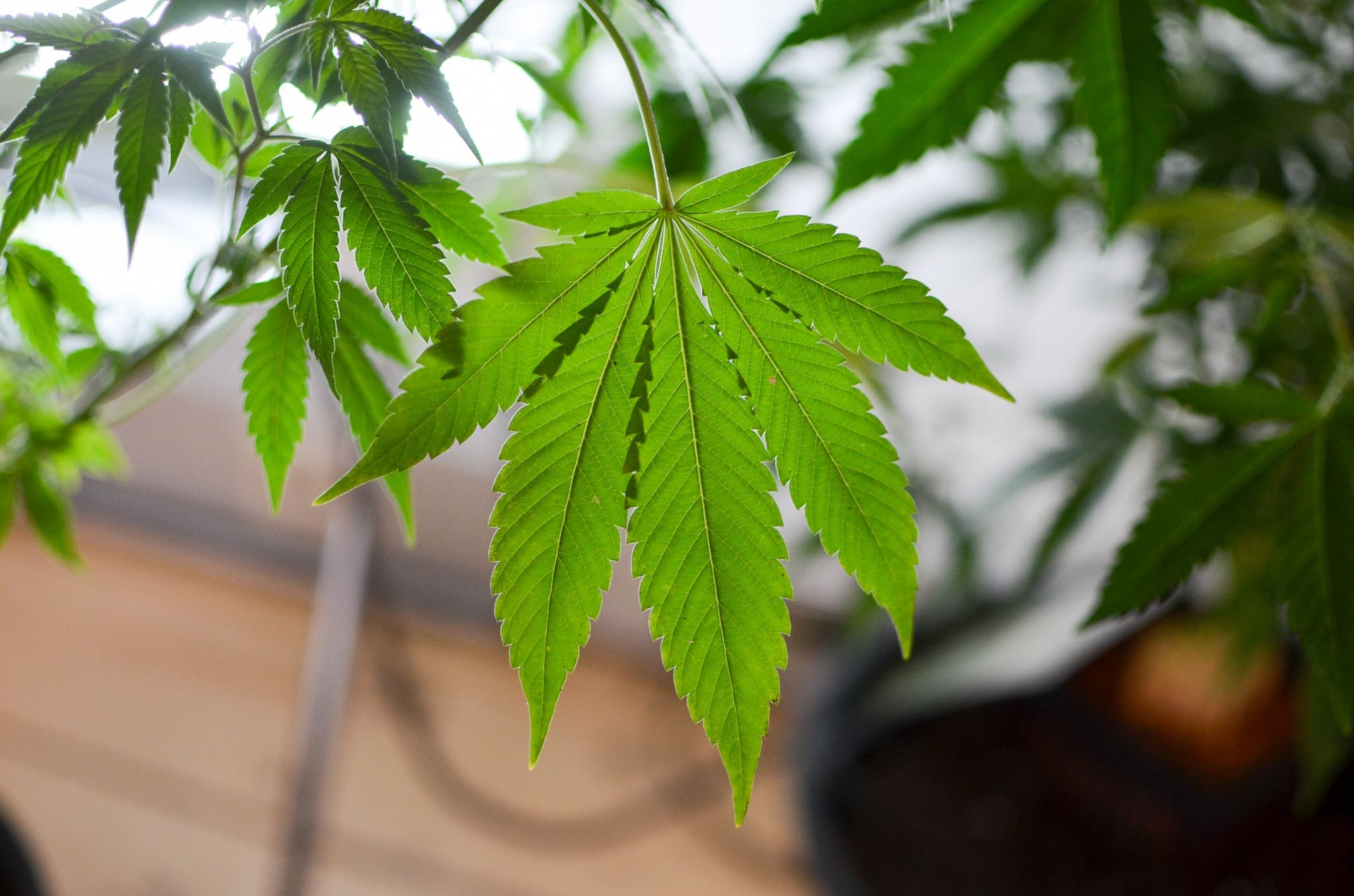 With just days left before the end of the legislative session, efforts to legalize marijuana in New York have been revived, with a possible vote this coming week.
Though momentum to pass a legalization measure seemed to largely die off after lawmakers in neighboring New Jersey announced they wouldn't move forward with plans to end cannabis prohibition through the legislature, advocates are increasingly optimistic that a deal in the Empire State is imminent.
Democratic members in both the Senate and Assembly held conferences last week to discuss details of the legislation. Spectrum News reported that the meetings went well, with members indicating that there's support for the measure.
That's just one of several positive signs that a proposal many observers thought was dead for the year has new life.
On Saturday, staff for legislative leaders from both chambers and Gov. Andrew Cuomo (D) are reportedly negotiating the text of final legalization legislation expected to be released on Sunday evening.
Source says three way talks on marijuana taking place today in Albany among staff of two legislative leaders and @NYGovCuomo
Final bill expected to be posted Sunday night

— Zack Fink (@ZackFinkNews) June 15, 2019
On Wednesday, an earlier Senate version of the bill was assigned "same as" status in the Assembly version. That means the current proposals in each chamber lined up with identical language and is considered to be an indicator that the legislation could pass.
— Mike Baggerman (@MikeBaggerman) June 14, 2019
Assembly Speaker Carl Heastie (D) said on Friday that his party has yet to determine whether they'll bring the bill to the floor, but he added that "I think there is support in the conference."
Assembly Speaker Carl Heastie told reporters his conference hasn't made a decision yet on whether to put a bill legalizing marijuana on the floor for a vote.

"We haven't made a final decision yet, but I think there is support in the conference," he said.

— Jon Campbell (@JonCampbellGAN) June 14, 2019
He also characterized the window of time until the end of the session on Wednesday as "an eternity."
Assembly Speaker Carl Heastie says there is no final determination on a marijuana legalization bill, but notes there is "an eternity" between now and the end of session on Wednesday.

— Nick Reisman (@NickReisman) June 14, 2019
Cuomo, who said late last month that passing legalization remains a top 10 priority, has said that lawmakers who fail to approve items on his agenda, including ending cannabis prohibition, "should all be primaried, because that is a failure of a basic progressive agenda."
On the flip side, the chairman of New York's Democratic Party said earlier this month that if the Senate approves the legalization bill, they run to risk of alienating voters in certain areas such as Long Island and upstate New York. But that argument neglects to account for recent polling that shows voters in those regions strongly support legalization.
Notably, the measure's most vocal opponents with the anti-legalization Smart Approaches to Marijuana have been sending email blasts in recent days urging their supports to call senators and voice opposition to the bill, giving the impression that the group is anticipating a vote.
Assembly Majority Leader Crystal Peoples-Stokes (D), sponsor of the legalization legislation, seemed to confirm that suspicion on Friday, stating that after "conversations with my co-sponsor and colleague in the Senate, I am even more confident of a path for victory."
.@CPeoplesStokes on status of marijuana legislation: "After conversations with my co-sponsor and colleague in the Senate, I am even more confident of a path for victory."

— Yancey Roy (@YanceyRoy) June 14, 2019
But despite that confidence, the fate of legalization in New York remains murky. An analysis earlier this month found that legalization was two votes short of a needed majority in the Senate.
The session ends on Wednesday, and so far no vote has been scheduled in either chamber. Meanwhile, advocates are waiting with bated breath for further developments to come out of Albany.
Bill Allowing Interstate Marijuana Commerce Heads To Oregon Governor's Desk
Photo courtesy of Philip Steffan.
Texas Governor Signs Bill To Expand State's Medical Marijuana Program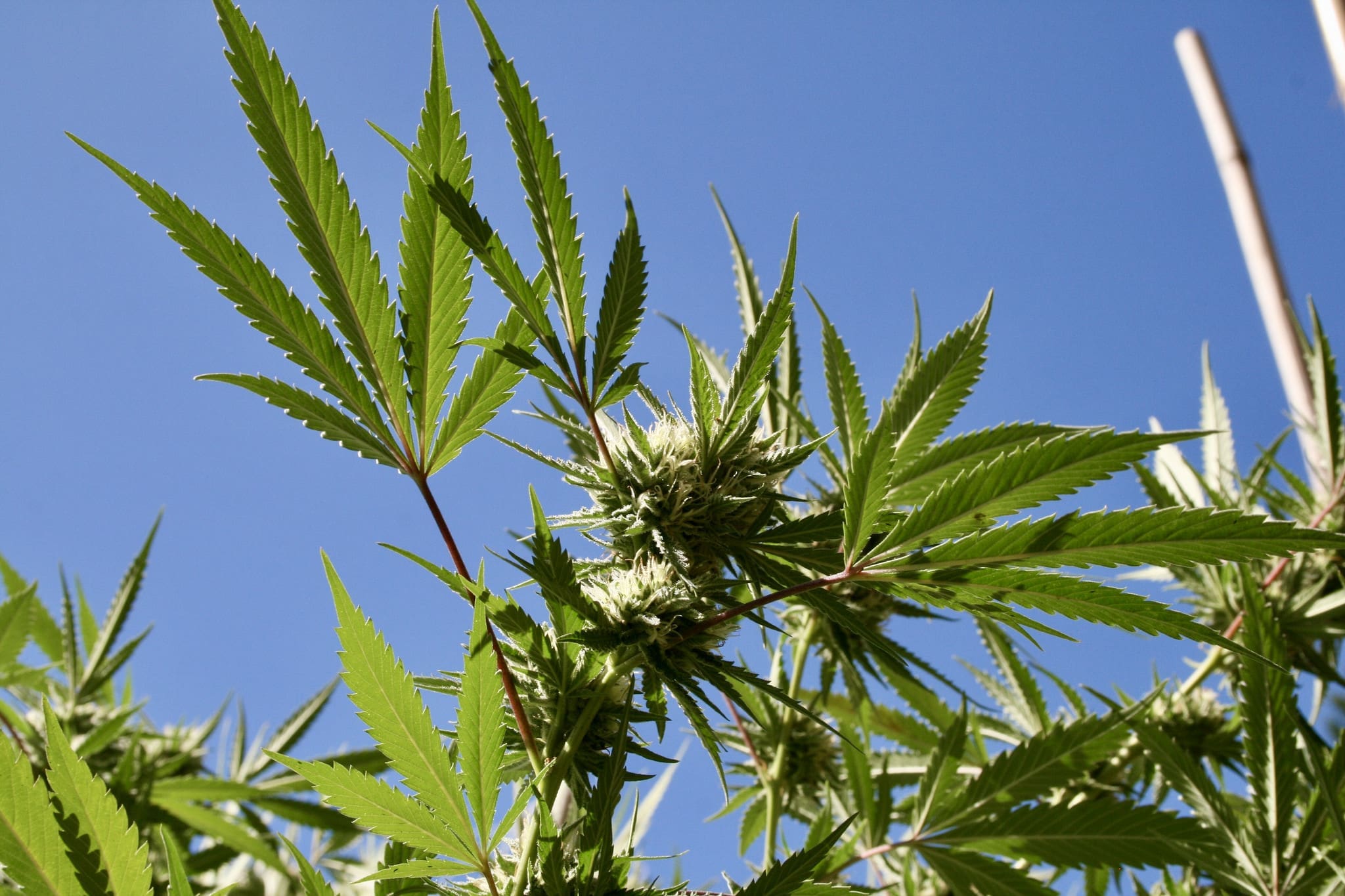 The governor of Texas signed a bill into law on Friday that significantly expands the state's medical cannabis program.
The legislation, which was overwhelmingly approved by lawmakers last month, adds multiple medical conditions to the list of disorders that qualify patients of low-THC marijuana. Currently only patients with intractable epilepsy qualify under the CBD-focused program.
New qualifying conditions include epilepsy, multiple sclerosis, terminal cancer, autism, spasticity and amyotrophic lateral sclerosis.
Gov. Greg Abbott (R) signed the bill with little fanfare.
Reform advocates said the legislation is a big step in the right direction, even though it doesn't go as far as they'd hoped. A 0.5 THC cap on marijuana products remained in the bill, for example, and a section that would have established a research program to study the therapeutic potential of cannabis was removed.
"Cannabis is effective medicine for many patients suffering from debilitating medical conditions," Heather Fazio, director of Texans for Responsible Marijuana Policy, told Marijuana Moment. "HB 3703 represents a positive step toward a functional medical cannabis program, but sadly, it still leaves behind millions of Texas families that could benefit from legal access."
Also this legislative session, the House of Representatives approved bills to more comprehensively expand the medical cannabis program and to decriminalize marijuana possession, but they died in the Senate.
Abbott signed a hemp legalization bill earlier this week.
Bill Allowing Interstate Marijuana Commerce Heads To Oregon Governor's Desk
Photo courtesy of Brian Shamblen.
20 Bipartisan Governors Urge Congress To Pass Marijuana Banking Bill
Governors from 18 states and two U.S. territories are calling on Congress to pass a bipartisan marijuana banking bill.
In a letter sent to congressional leaders on Thursday, the governors said a legislative fix was needed to "remove the legal uncertainty for banks and credit unions, reducing their risk, enhancing public safety, and increasing financial transparency."
They also applauded the House Financial Services Committee for approving the Secure and Fair Enforcement (SAFE) Banking Act in March and encouraged the full chamber to advance it. A House floor vote is expected in coming weeks after the Judiciary Committee discharged the legislation without a report earlier this month.
"State and federal governments have a shared interest in upholding the rule of law, protecting public safety, and transitioning markets out of the shadows and into our transparent and regulated banking system," they wrote. "Without access to banking services, state-licensed cannabis businesses operate predominantly on a cash basis."
"Despite legalization of cannabis at the state-level—in many cases to provide medical treatment—our financial institutions face enormous barriers, legal risks, and criminal and civil liability under the Controlled Substances Act that prevent them from providing banking services to state-licensed businesses. As a result, very few banks and credit unions will provide these services, leaving many businesses in this sector unbanked."
New Jersey Gov. Phil Murphy (D) led the letter. The bipartisan group of signatories also includes the governors of Colorado, Connecticut, Guam, Illinois, Maine, Maryland, Michigan, Minnesota, Nevada, New Mexico, North Dakota, Oregon, Pennsylvania, Utah, Virginia, the U.S. Virgin Islands, Washington, West Virginia and Wisconsin.
Proud to join nineteen governors in urging Congress to allow state-licensed cannabis businesses to access federally regulated banking services, allowing them to implement better practices that will enhance public safety and encourage transparency. pic.twitter.com/9nrysPDIS0

— Governor Phil Murphy (@GovMurphy) June 14, 2019
The coalition of governors is the latest group to join hands in support of the banking legislation.
Banking associations representing all 50 states, the National Association of Attorneys General and the National Association of State Treasurers have all urged Congress to approve the bill in recent weeks.
"Many of our states have implemented laws and regulations that ensure accountability of the cannabis industry," the governors wrote in the new letter. "However, without banking services, cannabis businesses are less able to obey the law, pay taxes, and follow these important regulations. The public safety risks posed by these cash-only businesses can be mitigated through access to banking service providers."
Banks would have some protections under a provision that was included in a large-scaled spending bill approved by the House Appropriations Committee this week. But the SAFE Act is more comprehensive, and a Congressional Budget Office score of that legislation showed that the federal government stands to save millions of dollars if it's enacted.
Earlier this month a group of 12 governors sent a separate letter urging Congress to pass more comprehensive legislation to let states legalize marijuana without federal interference.
Read the marijuana banking letter from governors below:
Governors Back Cannabis Ban… by on Scribd
Bipartisan Marijuana Banking Bill Quietly Advances In House As Floor Vote Approaches