Where Presidential Candidate Bill de Blasio Stands On Marijuana
New York City Mayor Bill de Blasio (D) announced on May 16, 2019 that he was running for the 2020 Democratic presidential nomination. He ended his campaign on September 20.
While the mayor was initially opposed to legalization, he made several attempts to reduce cannabis-related arrests in the city, but the policy changes never ended up achieving a key desired outcome of reducing racial disparities in marijuana enforcement. De Blasio finally came out in support of legalization in 2018, just days after Gov. Andrew Cuomo (D) reversed his own longtime opposition.
This piece was last updated on October 9, 2019 to include the candidate's statements and policy actions on marijuana since joining the race.
Here's a detailed look at where de Blasio stands on marijuana.
Legislation And Policy Actions
One of the first actions de Blasio took to change the city's marijuana policies was to instruct the New York Police Department (NYPD) to issue summons for individuals caught possessing 25 grams or less of cannabis in lieu of making arrests, with certain exceptions. That policy took effect in November 2014.
He campaigned on the reform promise, stating that marijuana convictions "have disastrous consequences," particularly on minority communities.
"When people are stopped by the police and they empty their pockets and suddenly they get arrested for a small amount of possession, we need to end that practice," he said. "People don't need an arrest record for that kind of small thing."
Police could still arrest people for public consumption or if they determined the individual's intent was to sell cannabis or if the possession occurred in certain areas such as school zones. And apparently NYPD took advantage of that discretion, as a 2017 report from the Drug Policy Alliance showed that cannabis possession arrests during the de Blasio administration were higher from 2014 to 2016 than they were under then-Mayor Rudy Giuliani from 1994 to 1996.
What's more, racial disparities remained strong despite de Blasio's promises. Black and Hispanic New Yorkers represented 85 percent of the arrests, despite similar rates of consumption among white people.
De Blasio repeatedly pushed back against the report and disputed its findings.
I want to clear something up: marijuana possession arrests are down 37% since 2013, with fewer people arrested than the previous admin.

— Bill de Blasio (@BilldeBlasio) August 5, 2017
"The report ignores how this administration's approach to enforcement has resulted in both a safer city and fairer enforcement of state criminal law, which continues to prohibit recreational marijuana use," his office wrote in a blog post. "It also ignores the fact that New Yorkers makes tens of thousands of calls to 911 each year to complain about marijuana."
Discussing racial inequities in enforcement, de Blasio told Politico that "anyone who says we want to make sure that the arrests are handled the same in communities of all different backgrounds, they are absolutely right."
"I don't tolerate disparity," @BilldeBlasio says of racial disparities in marijuana arrests. Solution: "implicit bias training"

— Laura Nahmias (@nahmias) February 7, 2017
"That is the vision of this department and this administration. And we are going to keep driving that vision," he said.
He also falsely claimed that his administration had ended arrests for low-level marijuana possession, saying that the administration has "been very consistent about moving away from arrest for low-level possession versus the other charges, which are entirely different."
In 2018, de Blasio acknowledged that "there's much more to be done" about disparities in policing and announced that NYPD would "overhaul and reform its policies related to marijuana enforcement."
Mayor BDB announces that the NYPD will be further overhauling its approach to marijuana enforcement – taking dead aim at disparity still embedded in our justice system. pic.twitter.com/vS7HL4fzjk

— Eric Phillips (@EricFPhillips) May 15, 2018
The resulting policy change was that NYPD would no longer arrest people for smoking cannabis in public. Instead, it would issue summonses. Additionally, de Blasio announced that a working group would begin laying the groundwork for legalization.
He had hinted at giving his support for legalization in April 2018 even though he'd been previously opposed.
"The question keeps coming up and I think it's fair that we need to do a deeper analysis and come up with an updated response, I want to do that," he said at the time.
Two days after Cuomo announced that he was in favor of legalizing cannabis in New York, de Blasio said he also had a change of heart and that he too backs replacing prohibition with a regulated market.
"The legalization of marijuana in New York State is likely inevitable," he said in May 2018. "Our city has to get rules in place before this happens and be prepared for the public safety, public health and financial impact."
The legalization of marijuana in New York State is likely inevitable. Our city has to get rules in place before this happens and be prepared for the public safety, public health and financial impact. pic.twitter.com/5y40VlYhjG

— Mayor Bill de Blasio (@NYCMayor) May 22, 2018
He also predicted that legalization would happen "as early as" 2019.
When his office finally released its report on what a legal system would look like in the city, de Blasio said the focus should be on creating opportunities for communities that have been disproportionately impacted by prohibition.
Legalizing marijuana in New York is a change that must happen — and it must happen the right way. It's time to rewrite the rules of the past and marry opportunity with justice. pic.twitter.com/xrB4Vz3EWo

— Mayor Bill de Blasio (@NYCMayor) December 20, 2018
"We have a once-in-a-generation opportunity to get a historic issue right for future New Yorkers. Legal cannabis is coming to New York State," he wrote in a cover letter to the report from his task force on cannabis. "When it does, we must do all we can to make sure that happens in a way that is safe, takes the health of New York City residents into account, and above all, provides opportunity while righting historic wrongs."
The people who suffered most from the war on drugs should benefit the most from the legalization of cannabis. Read the full report from the Mayor's Task Force on Cannabis Legalization here: https://t.co/TW8gMgzZNp pic.twitter.com/iPNFNX7jEx

— NYC Mayor's Office (@NYCMayorsOffice) December 20, 2018
But while his proposed plan includes several provisions aimed at social equity—such as expunging the records of individuals with prior marijuana convictions—it also generated some controversy among reform advocates after he suggested using tax revenue from legal cannabis sales to improve the Metropolitan Transportation Authority.
There's no way we can fix our subways and improve service without a new source of revenue. Congestion pricing, an internet sales tax and a tax on legalized marijuana are part of our plan to get trains running again – because New Yorkers have places to go.https://t.co/xat4vmaLOa

— NYC Mayor's Office (@NYCMayorsOffice) February 28, 2019
"There's no way we can fix our subways and improve service without a new source of revenue," he wrote. "Congestion pricing, an internet sales tax and a tax on legalized marijuana are part of our plan to get trains running again—because New Yorkers have places to go."
Also in 2018, de Blasio said the city would move toward allowing safe consumption sites for illegal drugs to mitigate overdose deaths.
"After a rigorous review of similar efforts across the world, and after careful consideration of public health and safety expert views, we believe overdose prevention centers will save lives and get more New Yorkers into the treatment they need to beat this deadly addiction," he said in a statement.
More recently, the mayor said he supported city council initiatives to ban pre-employment drug testing for certain jobs in the city and also prohibit the Department of Probation from conducting drug tests for cannabis. Despite his stated support and a pledge to sign the legislation into law, however, the proposals were enacted without his signature.
On The Campaign Trail
In May, de Blasio expressed concerns about how the New York State plans to implement legalization, stressing that it "it cannot lead to a new corporate reality."
"It has to be done in a way that really empowers community-based businesses, particularly in communities of color that suffered for so long because of draconian laws that sent people to prison for low-level drug offenses," he said.
He added that he doesn't want to create "a new tobacco industry or a new opioid industry, done the wrong way."
The mayor reiterated his concerns 11 days prior to the close of the legislative session in June. While he said he was advocating for lawmakers to pass legalization before the session ended, he went on to say he wants "to see it done in a way that doesn't create a new monster corporate class."
We need to legalize marijuana the RIGHT way. That means making sure corporations can't dominate a new industry — and that communities most hurt by draconian drug laws have economic opportunity. pic.twitter.com/PoW9x6AD48

— Mayor Bill de Blasio (@NYCMayor) June 3, 2019
Later that month, de Blasio announced that police will limit arrests of students for low-level offenses such as marijuana possession.
"This is a moment of change, this is a moment where students are going to get the support they need to be their best selves," he said of the policy change. "It's going to help us build a stronger and fairer city."
In October, the mayor told The Las Vegas Sun that he supports passing legislation allowing banks to service cannabis businesses while Congress continues to work toward ending federal marijuana prohibition.
"I think we need a method of legalization at the federal level that, in fact, uses the power of the law to disincentivize corporations and to support small businesses and community-based businesses, including in a lot of the communities that have suffered the brunt of draconian criminal justice legislation," he said. "I see this as an opportunity to right a lot of wrongs, but to do that we've got to get the banking piece right."
"If you don't legalize banking for this industry here and now, you're keeping it a cash industry, which is a boon to organized crime, it's a boon to folks who want to not pay their taxes," he added. "It's absolutely backward. So while we're sorting out the bigger issue, let's legalize the banking for the states that have it on the way to legalizing it federally with a fair banking system and with those safeguards we need for everyone else."
Previous Quotes And Social Media Posts
While de Blasio is striving to project an image of a reform-minded cannabis legalization advocate today, just a few years ago he was not quite so friendly to the idea of ending marijuana prohibition.
In August 2017, he said that he's "not there yet" when it comes to legalization.
"There's a major experiment happening in some states and some major American cities that's going to tell us a lot," he said. "But if you talk about the pros and cons, there are obviously some good arguments for legalization, but there's also a lot of unanswered questions both about what it would mean for young people to have access to that drug and also what it would mean in terms of public safety."
"I'm not convinced that that's the right direction to go in yet, but it's something I'm willing to keep considering as we get more information from the places that have gone through it," he said.
The next month, he said at a Democratic mayoral debate, de Blasio said he opposed legalization and that "the laws we have now are the right laws."
After being confronted by a Staten Island resident about the scent of cannabis that he claimed could be smelled across the city, the mayor responded "the question is, how do you fix the quality of life for me, the guy who's always followed the rules against the guy who's not following the rules and is bombarding me with this marijuana smoke every house, everywhere I go throughout the city?"
"What we changed about marijuana is we focused on making fewer arrests," he said. "But there are summonses and there still is intense quality-of-life enforcement."
De Blasio said he was "skeptical" about broad marijuana reform in January 2018. And he described the arrest rate for possession in New York City as "a normal level in the sense of what we were trying to achieve."
You can listen to those remarks starting around 19:45 into the audio below:
Even as late as April 2018, the mayor continued to maintain that he's "not there yet" on legalization, even as his wife voiced support for regulating cannabis.
He also expressed concerns that allowing legal cannabis sales would lead to corporations trying to "hook" young people on the product similar to the actions of the tobacco industry.
.@BilldeBlasio says if pot were legalized, it would become a corporate business and there would be efforts to hook young people ala the tobacco industry.

— Erin Durkin (@erinmdurkin) April 17, 2018
"I think it raises questions when any child dabbles with" drugs such as alcohol and marijuana, de Blasio said. "Those things go without saying as a parent."
"As a parent it all worries me," says de Blasio. His own daughter has gone public with her own struggles with substance abuse. https://t.co/tPaN38reod

— Inside City Hall (@InsideCityHall) May 7, 2018
By the end of the year, however, de Blasio changed his tune. He said he's become "convinced that we can establish a regulatory framework that keeps our streets safe, rights the wrongs of the past and gives economic opportunity to communities hit hardest by the war on drugs."
"Legal cannabis is coming to New York State," he said. "When it does, we must do all we can to make sure that happens in a way that is safe, takes the health of New York City residents into account, and above all, provides opportunity while righting historic wrongs."
He detailed some of the nuances of his policy position in an interview with WNYC in December 2018. On home cultivation, the mayor said he believes "people should have the right to it," but that "there needs to be limits."
"My goal is that we avoid the corporatization of the marijuana industry," he said during a speech in January 2019.
He expanded on that point during an appearance on HBO's Real Time with Bill Maher the next month.
"For years and years, broken laws sent a huge number of Americans to jail, most of them were young people of color, and we've got an industry that now is just licking it's chops, waiting to come in and corporatize marijuana—to do exactly what the tobacco industry did with cigarettes, to do exactly what the pharmaceutical industry did with things like Oxycontin," he said. "What we need is legalize marijuana without corporatized marijuana."
Speaking about his proposal to use tax revenue from cannabis sales to fund the MTA, de Blasio attempted a joke playing on stereotypes about marijuana consumers.
"Anyone who thinks our existing transit system can handle all that [population growth] is somebody who thinks marijuana has already been legalized in New York state, and is smoking some," he said. "The fact is it's impossible to do what we have to do in the city if we don't expand mass transit options."
Even before de Blasio got around to endorsing marijuana legalization, he was speaking out against the U.S. Justice Department's drug policy moves under then-Attorney General Jeff Sessions.
The first "War on Drugs" didn't work. Sessions' version won't either. It's immoral and discriminatory. We should fight any effort to go back

— Bill de Blasio (@BilldeBlasio) May 15, 2017
"Jeff Sessions' sentencing policies will enrich private prison executives—and they'll make our communities less safe," he wrote on Twitter in 2017. "The first 'War on Drugs' didn't work. Sessions' version won't either. It's immoral and discriminatory. We should fight any effort to go back."
He characterized Sessions's hostility to marijuana reform as a "vendetta" and said that it "is an attack on minority communities." The comments came after Sessions rescinded Obama era guidance to federal prosecutors on priorities for cannabis enforcement in early 2018.
Jeff Sessions' vendetta against legalized marijuana is an attack on minority communities. We know what the war on drugs does to communities of color. This is a step backward.

— Mayor Bill de Blasio (@NYCMayor) January 5, 2018
"We know what the war on drugs does to communities of color," he said. "This is a step backward."
De Blasio also said that he spoke with President Donald Trump personally and urged him not to deport immigrants for low-level offenses, including marijuana possession.
The mayor said that he "emphasized that what we wanted to guard against was individuals who had done exceedingly low level crimes—and I'll give you examples, someone has a small amount of marijuana, some who committed a traffic offense that did not cause any harm to anyone else."
Personal Experience With Marijuana
De Blasio admitted to using marijuana "once or twice" while he was a student at New York University. But he's denied rumors that he and his wife have smoked cannabis in the mayor's office.
"I haven't smoked marijuana since I was at NYU," he said in 2015. "I think this job is truly 24/7, and you have to be alert at all times." He jokingly said in 2017 that "some days I wish I did" still smoke cannabis.
Rumors about the mayor's alleged marijuana use were bolstered after it was reported that de Blasio is a fan of reggae-style music from artists such as Bob Marley.
NYC Mayor @BilldeBlasio reveals to @gravesmeredith that he stans @chancetherapper: pic.twitter.com/hAhLzETy0l

— MTV NEWS (@MTVNEWS) May 10, 2017
De Blasio's daughter has struggled with alcohol and marijuana misuse, she said.
Marijuana Under A De Blasio Presidency
The mayor has undergone a significant evolution in his stance on marijuana policy over time. His support for legalization in New York indicates he would now be supportive of, or at least not vocally opposed to, broad federal reform if he were to assume the office of the presidency. However, speculation abounds as to whether his relatively recent anti-prohibition evolution was earnest or politically motivated in light of its following shifts by other politicians, which raises questions about how intensively he would prioritize drug policy reform from the Oval Office.
Where Presidential Candidate Steve Bullock Stands On Marijuana
Photo elements courtesy of Kevin Case and Pixabay.
Bipartisan Lawmakers Tell DEA To Let Researchers Study Marijuana From Dispensaries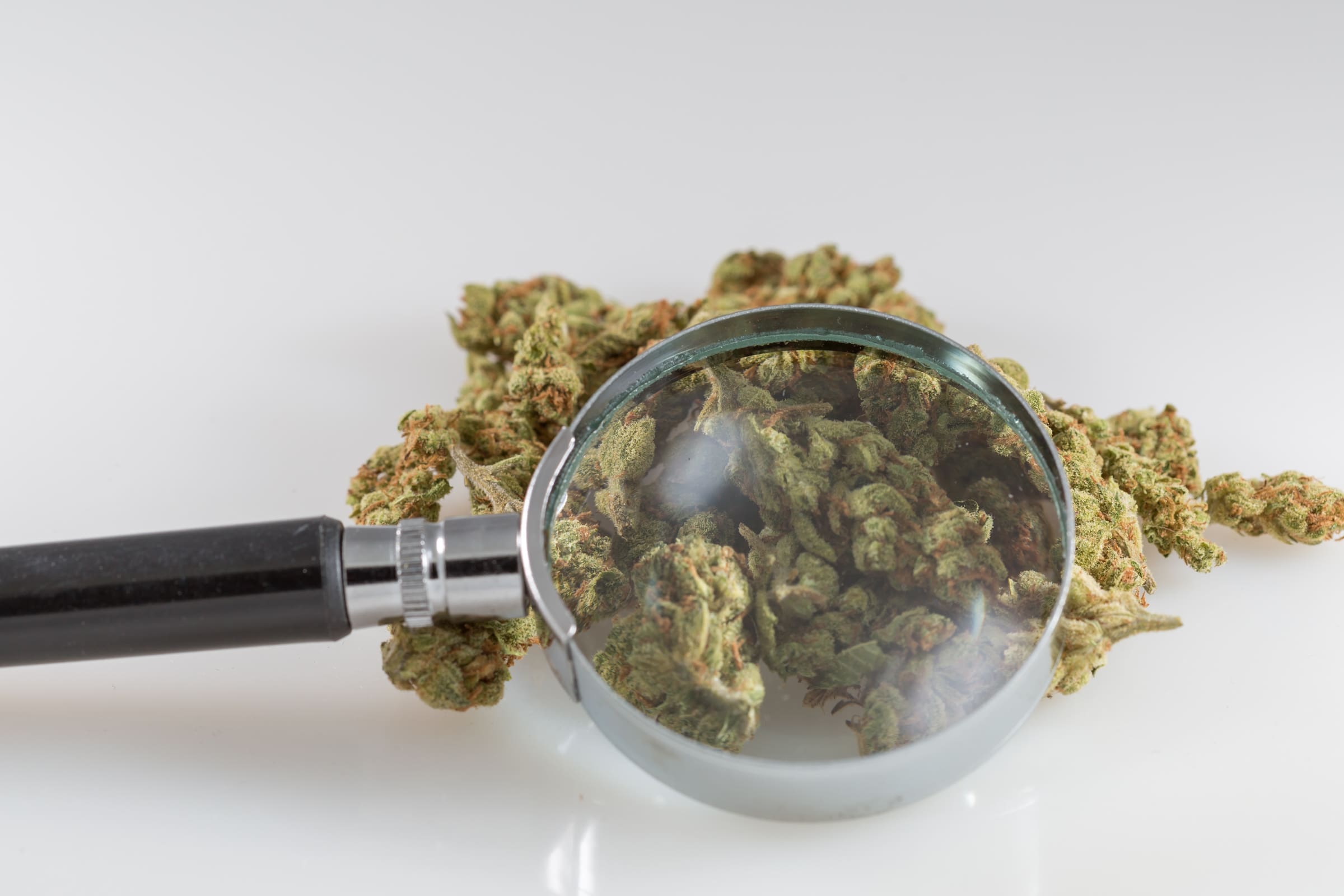 A bipartisan coalition of lawmakers from the House and Senate sent a letter to the Justice Department on Friday, requesting a policy change allowing researchers to access marijuana from state-legal dispensaries to improve studies on the plant's benefits and risks.
The letter, led by Rep. Harley Rouda (D-CA) and Sen. Brian Schatz (D-HI), cites feedback from federal health agencies, which have said that existing restrictions on cannabis have inhibited research. One problem in particular is that there's only one federally authorized manufacturer of research-grade marijuana.
While the Drug Enforcement Administration (DEA) said that it is in the process of approving additional manufacturers, it's been more than three years since they first announced that applications for more growers would be accepted and, more recently, the agency said it would have to develop alternative rules to approve proposals that have been submitted.
"At the same time, the status quo does not address a barrier to research raised by both [the National Institutes of Health] and [the Food and Drug Administration]," the lawmakers wrote in the new letter. That barrier is a ban on researchers being able to obtain marijuana from dispensaries.
"Both agencies recommended that researchers should be able to obtain cannabis from state-legal sources," the letter states.
Today, @SenBrianSchatz and I sent a bipartisan letter to AG Barr, urging the DEA to amend current policies to improve research on cannabis.

It's time to bring our drug research policies into the 21st century.https://t.co/bfpPUhUvQf

— Rep. Harley Rouda (@RepHarley) December 6, 2019
Further, the lawmakers said that there are "problems in industry development of licensed drugs with data from products obtained from third-parties, such as the University of Mississippi."
"In many states, cannabis law and regulations already provide for licensing of industrial manufacturing activities, and products are available for medical use in those states, but not for research leading to FDA licensure," they wrote.
"There is a need for a greater diversity of cannabis products so that research on benefits and risks reflects the realities of what consumers and patients are using. NIH and FDA have strongly recommended streamlining the process for conducting research and product development activities with cannabis and other Schedule I substances, and that the DEA take action to assure that interpretations of processes and policies are universally applied in local DEA jurisdictions."
The lack of chemical diversity in the federal government's cannabis supply has been repeatedly pointed out. One study found that the research-grade cannabis is more similar to hemp than marijuana in commercial markets.
To resolve the research issues, the coalition made two recommendations: 1) to amend internal policy "so as to allow researchers with Schedule I licenses to obtain cannabis-derived products from state authorized dispensaries for research purposes" and 2) issue guidance clarifying that hemp researchers do not need a DEA license to obtain and study hemp because it was federally legalized under the 2018 Farm Bill.
The letter requests a response from DEA by December 20.
A total of 21 members of Congress signed the letter, including Sens. Kamala Harris (D-CA) and Cory Gardner (R-CO), along with Reps. Earl Blumenauer (D-OR), Barbara Lee (D-CA) Matt Gaetz (R-FL) and Joe Kennedy (D-MA).
"Our nation's cannabis research laws are archaic," Rouda said in a press release. "Forty-seven states have legalized some form of cannabis consumption—we must ensure our federal agencies and other licensed institutions can comprehensively study the benefits and risks of cannabis products."
"I thank Senator Schatz, and my colleagues on both sides of the aisle, for joining me to make this common-sense request," he said. "It's time to bring our drug research policies into the 21st century."
Attorney General William Barr received a similar letter from lawmakers about the need to expand the number of federally authorized marijuana cultivators in April.
Read the lawmakers' full letter on expanding marijuana research below:
FINAL Letter to DOJ Re. Can… by Marijuana Moment on Scribd
People Are Skipping Sleep Aids In Favor of Marijuana, Study Reports
Oregon Activists Begin Signature Gathering For 2020 Drug Decriminalization Initiative
Oregon activists have begun collecting signatures for a statewide initiative to decriminalize possession of all drugs.
Three months after petitioners quietly submitted the proposed ballot measure—titled the "Drug Addiction Treatment and Recovery Act" (DATRA)—the signature gathering process has started, with organizers deployed to Portland to raise support.
A long road lies before the activists, who need to collect 112,020 valid signatures from voters in order to qualify for the 2020 ballot. Funding and polling will decide whether they mount a full push for the decriminalization measure in the months to come.
To that end, their efforts are being helped by David Bronner, CEO of the soap company Dr. Bronner's, who told Marijuana Moment on Thursday that he will be investing $250,000 in the decriminalization campaign. An additional $500,000 will go to a separate Oregon initiative to legalize psilocybin for therapeutic purposes.
The Drug Policy Alliance (DPA), which backed Oregon's successful marijuana legalization initiative in 2014, is also supporting this new effort to make low-level drug possession an infraction punishable by a $100 fine with no jail time, rather than a misdemeanor. It remains to be seen how involved in the campaign DPA will be, however.
Peter Zuckerman, a chief petitioner for the decriminalization initiative, told OregonLive on Thursday that it's not guaranteed that the campaign will proceed and that much rides on how much money the group can raise, whether there's public support for the reform move and how staff recruitment comes together.
He said the main thrust of the measure is to take a "health-based approach to drug addiction rather than a criminal justice-based approach."
The proposal caught the attention of Oregon's teachers' union, which said that it supports decriminalizing drug possession but wrote in a comment submitted to the secretary of state in October that it was not taking an official position because it's concerned about another provision that would shift cannabis tax revenue away from schools.
DATRA would make it so most of that revenue would be used to fund addiction treatment programs.
At the same time that activists are collecting signatures and weighing whether to move ahead with the broad decriminalization initiative, another advocacy group is pushing for a measure to legalize psilocybin for therapeutic use, allowing individuals to receive treatment with the psychedelic fungus at licensed health facilities. The group launched its signature drive in September.
Advocates in Portland are also hoping to advance a local measure to decriminalize psilocybin and other psychedelics such as ayahuasca and ibogaine.
Bronner wrote in a blog post that the decriminalization and therapeutic psilocybin legalization campaigns are "already coordinating closely and conserving resources on the statewide signature drive."
He told Marijuana Moment that "we see this as the perfect one two punch in Oregon, legalizing psilocybin therapy that has so much promise for treating drug addiction, at the same time Oregon shifts to a treatment not jail approach."
"And 100 percent confident it's coming together," he said.
All of this comes amid a national movement to decriminalize psychedelics, with activists in almost 100 cities across the U.S. considering pushing for reduced penalties for substances such as psilocybin and ayahuasca. Decriminalize Nature, which is aiding in and tracking these efforts, is also receiving donations from Bronner, he said.
Decriminalization is also gaining traction on the national stage, with two presidential candidates—South Bend, Indiana Mayor Pete Buttigieg and Rep. Tulsi Gabbard (D-HI)—voicing support for the policy change. Former Housing and Urban Development Secretary Julián Castro, another candidate, recently said that he's open to broad decriminalization, while entrepreneur Andrew Yang backs decriminalizing opioids.
Scientist Talks Benefits Of Psychedelics At Federal Health Agency Event
North Dakota Activists Submit Measure To Legalize Marijuana In 2020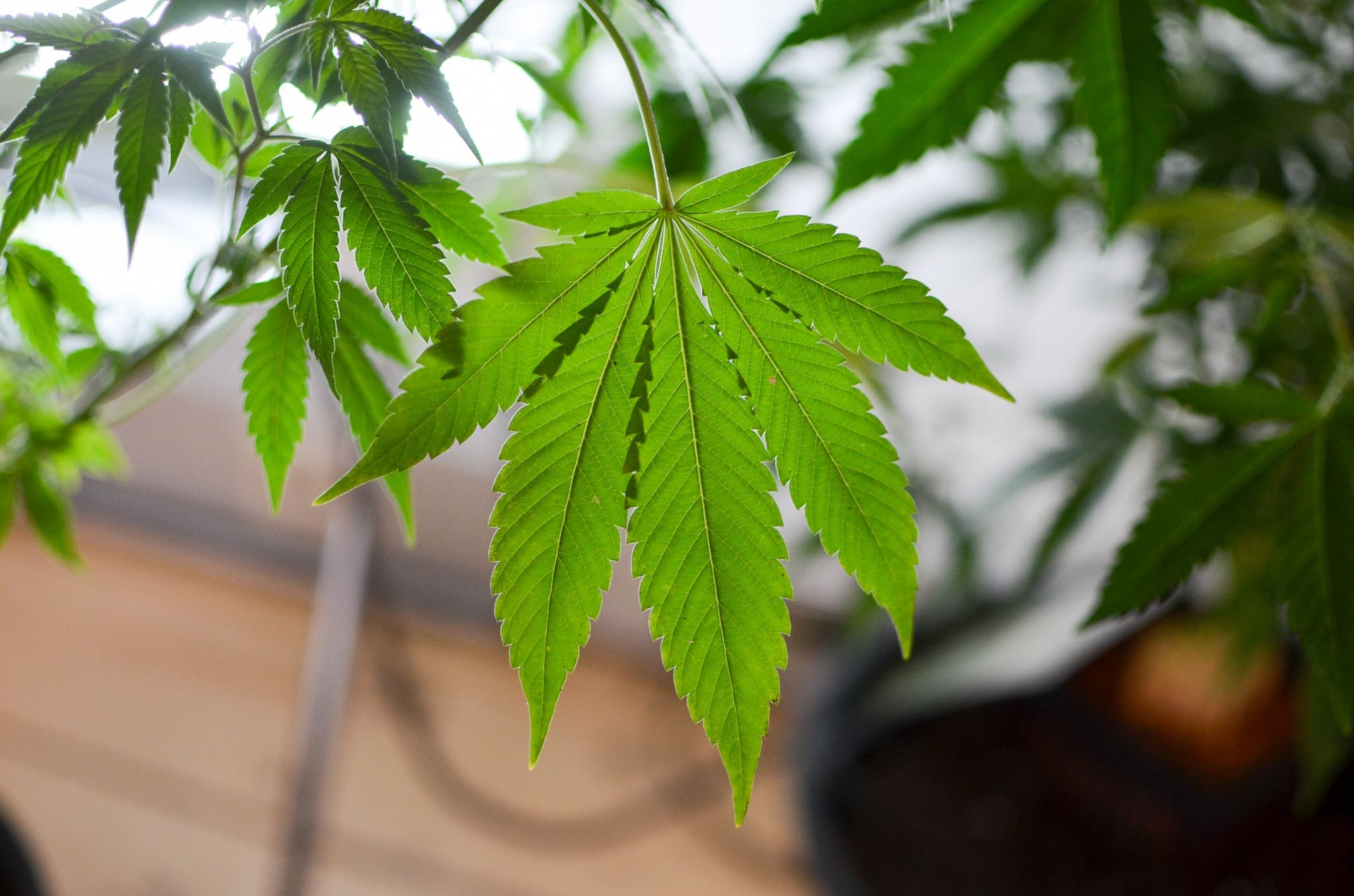 North Dakota activists submitted a measure to legalize marijuana for adult use to state officials on Thursday, an organizer confirmed to Marijuana Moment.
Legalize ND, the group behind the proposed statutory initiative, delivered the measure to the secretary of state's office. It's expected to be validated within days, after which point petitions will be distributed to collect signatures in support of qualifying for the 2020 ballot.
It's been about a year since organizers began working on the measure, which would allow adults 21 and older to possess and purchase cannabis for personal use. The proposal is more narrowly tailored than a legalization initiative from the same organization that voters rejected in 2018, however.
The previous version didn't include any restrictions on cultivation or possession, and it didn't involve a licensing scheme. By contrast, the new measure would prohibit home cultivation, limit possession to two ounces, impose a 10 percent excise tax and establish a regulatory body to approve licenses for marijuana businesses.
"One of the largest complaints from last time was the mantra of 'poorly written,'" Legalize ND's David Owen told Marijuana Moment in a phone interview. "They targeted the lack of legal experience from our team and they targeted a lack of 'qualified lawyers' to be drafting language that would go into the state's statutory law."
But he said he's confident the campaign will be successful this time around, in part because they spent months drafting the language with the North Dakota Legislative Council.
Asked what he'd say to voters still on the fence about legalization, Owen replied that it would depend on what their initial concerns were:
"If it's a concern over home grow, well it's simple, we don't have that anymore. If it's a concern of people having too much, we have a reasonable possession limit now—in their eyes, I still think possession limits are fundamentally arbitrary, but they wanted a possession limit so we have that now. If people go, 'well what about the quality of the language?' I can point to how it's literally written by Legislative Council, so either every attorney who works for the state of North Dakota is incompetent or this is well written."
In order to qualify for next year's ballot, the group must collect 13,452 valid signatures from voters before July 6, 2020.
"I think the most important thing isn't what it would do, but what it would stop from happening," Owen told local radio station KFGO on Wednesday. "We currently have a system where people are unable to find a job because of a criminal record, we have a system where people are continuing to get marijuana charges and lose their housing, we have families being separated because of parents losing custody over their children for marijuana charges. That all stops when this is legalized."
Listen to Owen's radio interview about the new marijuana ballot measure below:
Internal polling that received outside funding, which Owen said cannot be publicly released because of the wishes of the donor, shows the initiative is "slightly ahead" among voters.
In an earlier interview with Marijuana Moment in February, Owen said that it's "very probable that we can do it" this time around, but much of that depended on the extent to which opposition campaigns are involved and how much funding outside groups are able to offer.
Currently, North Dakota has a medical cannabis program, and the governor signed legislation in May decriminalizing low-level marijuana possession.
Marijuana Summit Will Give Virginia Governor 'More Tools' To Back Legalization, Attorney General Says
Photo courtesy of Philip Steffan.