Where Presidential Candidate Steve Bullock Stands On Marijuana
Steve Bullock announced on May 14, 2019 that he was seeking the 2020 Democratic presidential nomination. He dropped out on December 2.
The Montana governor, who previously served as the state's attorney general, supports medical cannabis, but his stance on legalizing marijuana for adult use is unclear. NORML gives Bullock a "B" grade based on his record.
This piece was last updated on December 2, 2019 to include the candidate's statements and policy actions on marijuana since joining the race.
Legislation And Policy Actions
Montana's medical cannabis program has undergone several revisions since voters first approved it in 2004.
As attorney general and a gubernatorial candidate in 2012, Bullock voiced opposition to a law that repealed the voter-led initiative and replaced it with a more tightly controlled system.
He said he voted in favor of the 2004 initiative and would also be voting to strike down the new law, SB 423, when voters got the opportunity in the form of a veto resolution initiative on the November 2012 ballot. (That measure did not succeed in repealing the law.)
"What we want to do is make sure those in legitimate medical need get the opportunity to get medical marijuana and those that don't are precluded from doing so," he said during an October 2012 gubernatorial debate.
"I don't want unlimited grow operations and things like that. I don't think anybody does," he added. "I don't think we want the chronic pain of ages 19 to 29 be the largest group [of medical cannabis patients]. We can put sideboards on this and we can actually make it as other states have done and it will make a difference."
Days after that debate, Bullock was asked to respond to criticism from his opponent that he lacked leadership in the regulation of medical cannabis as attorney general. Bullock pushed back, noting that he organized meetings with law enforcement and sent a memo to the legislature outlining areas where he felt the system could be further reformed.
"We were working on solving the issue and we still have to do more to solve the issue," he said. "We still have to make sure that we have a system where we can closely and tightly regulate it. Those that are entitled to it under the law, we want to get it, but we also don't want abuses. And we can make that system."
The year before he came out against the law to scale back the voter-approved medical cannabis system at the gubernatorial debate, Bullock argued in his capacity as attorney general that a lawsuit challenging the reform measure's constitutionality was baseless.
The law, which was enacted without the then-governor's signature, was meant to stymie the commercial market, prohibiting large scale manufacturers and shifting to a "grow-your-own" model that allowed registered patients to cultivate marijuana for personal use and let caregivers grow for up to three patients.
Industry advocates filed the lawsuit, calling the new system "unconstitutional." In response, Bullock said "their arguments are based more on political and policy grounds than on sound constitutional principles."
"Unfortunately, the narrow door the voters agreed to [in 2004] for compassionate use of medical marijuana was blown open by abuses and commercialization," his office said at the time.
When that case was eventually settled in 2016, with the state Supreme Court upholding most of the law's provisions, Bullock came to the defense of patients as governor. He sided with advocates who requested a 14-month delay of the enforcement of the court's ruling.
"I am concerned about the ability of thousands of patients with serious medical conditions to access a treatment that has been approved by their doctors," he said in a statement.
Voters approved a separate medical cannabis initiative in November 2016—eliminating patient limits for caregivers and the requirement for a second physician's opinion before patients with chronic pain could access marijuana.
Bullock signed a bill in May 2017 that made a series of amendments to the new voter-approved initiative, including implementing seed-to-sale tracking systems, adding requirements for testing facilities and imposing fees on providers and dispensaries. It also removed a requirement that parents had to be the caregivers of minors.
Also that year, the Bullock signed a bill to impose the first taxes on medical marijuana sales. Cannabis providers would be taxed four percent on gross sales, dropping to two percent in June 2018.
In 2015, Bullock signed HB 463, a bill to dramatically reform the state's civil asset forfeiture laws, which are often used against people accused of committing drug offenses. It would require a conviction before police seize the assets of a property owner suspected of engaging in criminal activity.
On The Campaign Trail
Since launching his campaign, Bullock has largely taken a states' rights approach to his marijuana platform, repeatedly arguing that the federal government should not intervene in state-legal programs.
Bullock on the legalization of medical marijuana: "I think this should be left up to the states" … "I think the federal government should get out of the way and this is a state by state decision."

— Gary Grumbach (@GaryGrumbach) July 20, 2019

"I think this should be left up to the states," he said in July. "I think the federal government should get out of the way and this is a state-by-state decision."
He made similar remarks in an interview in October, stating that decriminalization "should be a state-by-state decision."
LIGHTNING ROUND with @GovernorBullock on everything from Medicare to marijuana. Here's an excerpt from our exclusive 'Campaign Converstaions'. Tune in tonight. 🌩 @WeAreSinclair pic.twitter.com/suuVG9Wfz5

— Scott Thuman (@ScottThuman) October 14, 2019
"We've taken some great strides on medical marijuana in Montana, but the federal government needs to get out of the way," he said.
During a campaign event in Iowa in November, the governor said "I am for medical marijuana." He again added that the federal government shouldn't dictate what states do with regard to cannabis policy.
"I am for medical marijuana," Bullock says responding to a Q about that. He says the federal government should get out of the way to let states make programs for it.

— Adam Brewster (@adam_brew) November 17, 2019
"Gov. Bullock believes the criminalization of marijuana has ruined the lives of too many Americans and cost taxpayers too much money imprisoning non-violent offenders, and supports legalization and taxation of marijuana with appropriate regulations to prevent abuse," his campaign told USA Today. "The governor will work to remove barriers at the federal level that conflict with states' decisions to have medical marijuana or legalize it outright."
At a speech before the National Press Club in August, Bullock noted that people of color are four times more likely to be arrested over marijuana than white people are.
Quotes And Social Media Posts
In April 2017, Bullock criticized the Justice Department under the Trump administration for being out of touch on the issue of cannabis and for indicating that it would crack down on state-legal marijuana programs.
"When it comes to marijuana, and marijuana for medicinal purposes—which Montana has—I think [Attorney General Jeff Sessions] is dang near a decade late," he said. "That cat is kind of out of the bag. We've been spending a lot of time in our legislature saying: Let's look at our overall correctional system."
Advocates have also applauded Bullock for standing up for the rights of medical cannabis patients to use and possess firearms.
In a 2011 letter to then-U.S. Attorney General Eric Holder, he wrote that a Bureau of Alcohol, Tobacco and Firearms and Explosives (ATF) memo explicitly stating that medical marijuana patients are disqualified from owning guns even if they use cannabis in compliance with state law "implicates serious legal issues under the Second Amendment, and the equal protection and due process clauses of the Fifth Amendment." It also "raises serious policy and practical concerns."
"I am willing and prepared to work constructively with your staff on exploring reasonable solutions to the problem created by the [ATF] letter," he wrote. "By working creatively and cooperatively, I believe we can find an approach that works for the states that have authorized the use of marijuana for medical purposes."
"This would be much better than the type of unilateral proclamation represented by the ATF letter, which was issued without any advance notice or discussion with the elected officials who represent more than one-fourth of this nation's population, and one-third of its states," he said.
Besides posting about his letter to Holder, Bullock has refrained from posting about cannabis policy on social media.
Personal Experience With Marijuana
It does not appear that the governor has spoken publicly about any personal experience with marijuana. While discussing his support for the 2004 medical cannabis legalization initiative, however, he said that voters "all had somebody in mind," indicating that he knows people who've used cannabis medicinally.
Marijuana Under A Bullock Presidency
Bullock's lack of commentary on broader marijuana reform casts doubts on whether he'd support wide-ranging legislation to end federal prohibition. It also generally implies that cannabis reform would not be at the top of his agenda if elected.
As other candidates compete to demonstrate a strong interest in the issue, sponsoring or cosponsoring bills to fundamentally change the country's marijuana laws with some talking about going beyond cannabis in terms of drug policy reform, Bullock stands out for his relative silence.
That said, Bullock has been relatively consistent in his support for patient access to medical marijuana and it appears likely that states with such programs would be protected from federal interference under a Bullock administration.
Where Presidential Candidate Michael Bennet Stands On Marijuana
New York Legal Marijuana Push 'Effectively Over' For 2020, Governor Says
New York Gov. Andrew Cuomo (D) conceded on Saturday that it's unlikely marijuana will be legalized in the state this year.
"Marijuana and the gig economy were two of the more complicated initiatives that we wanted to work through that we didn't get a chance to do," he said in response to a question about which policy issues he would've liked to tackle in the annual budget bill that passed this week.
"Is the session effectively over? It's up to the legislature, but I think it's fair to say it's effectively over," he added, noting that several state lawmakers have been infected with coronavirus.
Please visit Forbes to read the rest of this piece.
(Marijuana Moment's editor provides some content to Forbes via a temporary exclusive publishing license arrangement.)
Photo elements courtesy of Metropolitan Transportation Authority and Carlos Gracia.
Congresswoman Wants Ban On DC Marijuana Sales Lifted Through Coronavirus Legislation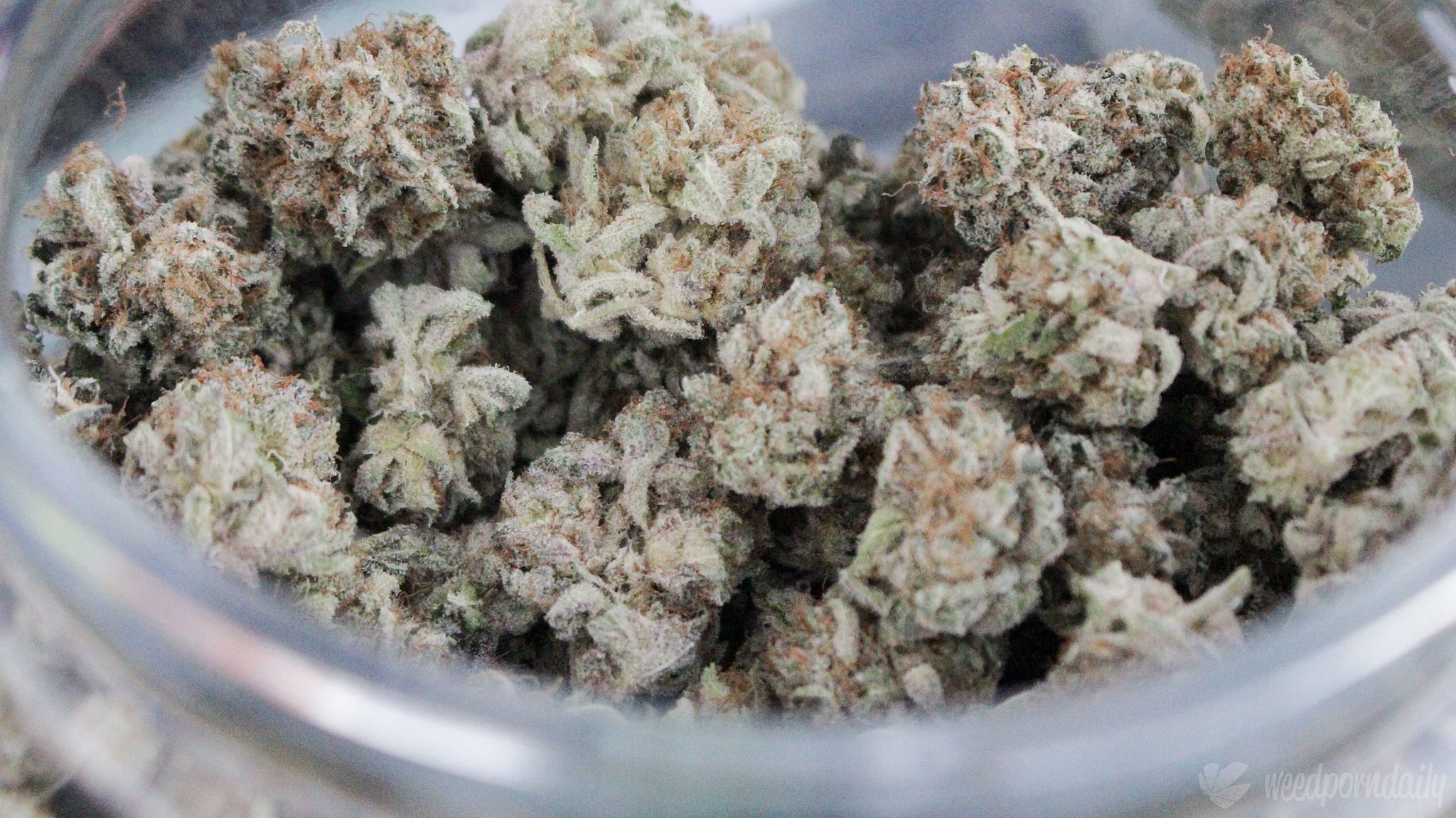 A congresswoman is calling on the government to end a policy prohibiting Washington, D.C. from legal marijuana sales, arguing that the jurisdiction is in particular need of tax revenue from cannabis commerce due to the coronavirus outbreak.
Rep. Eleanor Holmes Norton (D-DC) has repeatedly condemned the congressional rider barring the District of Columbia from allowing retail sales that has been extended each year since 2014, shortly after local voters approved a ballot measure to legalize low-level possession and home cultivation. But given the need for resources to combat the pandemic, she said a reversal of the provision should be included in the next COVID-related relief bill.
"At this moment of unparalleled need, D.C. should be able to collect tax revenue from all available sources, like every other jurisdiction, including from recreational marijuana, which is believed to be widely used in the District," the congresswoman said in a press release on Friday, adding that D.C. was shorted in the last stimulus because Congress treated it as a territory rather than a state.
"While I am working for a retroactive fix in the next coronavirus bill, it is imperative that Congress also repeal the D.C. recreational marijuana commercialization rider in the next bill to help D.C. shore up its finances," she said. "It is beyond unreasonable that congressional interference keeps only the District from commercializing recreational marijuana, while all other jurisdictions are free to do so."
The next #coronavirus bill is the time for Congress to finally permit DC to commercialize recreational marijuana. It is legal to possess two ounces but #DC can't tax it.

Commercialization would help DC in this moment of great need for revenue. https://t.co/xhEOyY1mbS pic.twitter.com/3haXv1L8Wf

— Eleanor Holmes Norton (@EleanorNorton) April 3, 2020
"Bringing the District in line with other jurisdictions would create a critical source of tax revenue in our time of need."
Last year, the House approved an appropriations bill that excluded the D.C. rider, but it was included in the Senate version and ultimately made its way into the final package that the president signed. The cannabis commerce ban was also included in President Trump's budget proposal earlier this year.
"True to form, Representative Eleanor Holmes Norton continues to be one of the best allies to the cannabis reform movement," Justin Strekal, political director for NORML, told Marijuana Moment. "During this unprecedented COVID-19 outbreak, it is critical that lawmakers analyze and reform any and every aspect of public policy to mitigate the health crisis and build a foundation for a strong recovery."
"As the majority of states that regulate cannabis have deemed the industry essential to the continued functioning of their jurisdictions, the continued congressional prohibition of the District of Columbia enacting it's own adult-use program becomes even more ridiculous," he added.
Norton, in an interview about her push, said that the congressionally mandated prohibition on sales doesn't prevent people from accessing cannabis but does block the city from collecting tax revenue.
"You can buy two ounces but, by the way you've got to do that on the black market," she told WUSA-TV. "But there's nobody to tax it. And I'm simply trying to get the taxes the District is due for merchandise, in this case marijuana that's being consumed readily in the District of Columbia."
🟢🟢 LEGALIZING COMMERCIAL MARIJUANA IN D.C. 🟢🟢
I spoke to D.C.'s Delegate @EleanorNorton
She's pushing for fully legal commercial marijuana sales in the District in a 4th Congressional stimulus package.
Why?
The District needs the money.
And people are smoking weed anyway. pic.twitter.com/PL9yoDKlrj

— Adam Longo (@adamlongoTV) April 3, 2020
Legislative priorities for Congress have shifted significantly as lawmakers attempt to address the outbreak, and that's meant putting some reform efforts on hold. However, the issue isn't being ignored entirely, and it's possible that other members may look to attach modest marijuana proposals to additional coronavirus legislation.
For example, Rep. Katherine Clark (D-MA) said this week that U.S. Department of Veterans Affairs policy preventing its doctors from recommending medical cannabis in legal states puts service members at risk in Massachusetts because the state is shuttering recreational shops (but not medical dispensaries) and some veterans fear registering as patients out of concern that they could lose federal benefits.
Eleven senators wrote a letter to Appropriations Committee leadership asking that they allow small cannabis businesses to access federal loans and disaster relief programs. While the lawmakers said it should be enacted through an annual spending bill, advocates have argued that the policy change should be pursued through coronavirus legislation since these businesses are facing challenges just like those experienced by many other companies during the pandemic.
Eleven Senators Push To Let Marijuana Businesses Access Federal Loan Programs
Photo courtesy of WeedPornDaily.
North Dakota Activists Say Marijuana Legalization Initiative Unlikely In 2020 Due To Coronavirus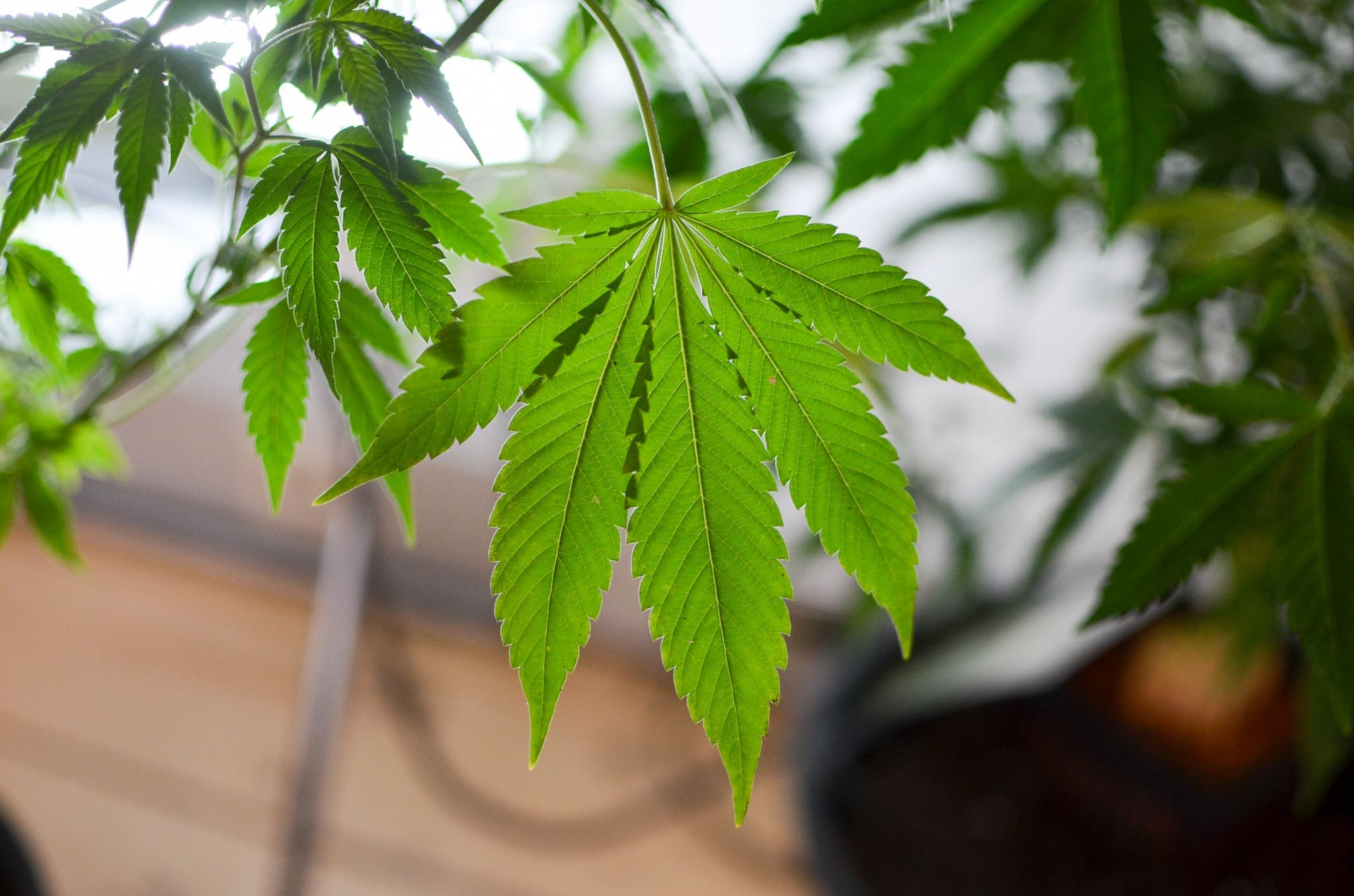 North Dakota activists announced on Thursday that they are suspending their campaign put marijuana legalization on the November ballot due to the coronavirus outbreak.
In a Facebook post, Legalize ND said "we are going to have to face a few hard realities going forward" as businesses are shuttering, public events are being cancelled and individuals are encouraged to shelter in place. The pandemic means in-person signature gathering can't take place, and the state does not allow for alternative signing options such as by mail or online.
"Due to the virus all of our major avenues for signature collection have been cancelled or indefinitely postponed, and going door to door is not safe for both those knocking and those getting knocked," the group said. "Businesses will continue to collect, but we don't want to create another vector for the coronavirus. As a result, at this time if something major doesn't change we will not be able to make the 2020 ballot."
Legalize ND said there's no way for state policies related to signature gathering to be changed ahead of the November election. They needed to collect 13,452 valid signatures from voters before July 6 in order to qualify. In all likelihood, the campaign said it would have to shift its focus to the July 2022 primary election.
"This isn't the solution we want, but given the situation it is what will have to happen," the post states. "Stay safe, and hopefully we can make a major push when the quarantine ends."
The proposed initiative would allow individuals to purchase and possess up to two ounces of cannabis. Unlike a much more far-reaching measure the same group pushed in 2018 that included no possession or cultivation limits, which voters rejected, this version would prohibit home growing, impose a 10 percent excise tax and establish a regulatory body to approve licenses for marijuana businesses.
North Dakota voters approved a medical cannabis initiative in 2016.
The coronavirus outbreak has dealt several blows to drug policy reform efforts in recent weeks.
California activists for campaigns to amend the state's legal cannabis program and legalize psilocybin mushrooms are asking for a digital signature option.
Likewise in Washington, D.C., advocates for a measure to decriminalize psychedelics asked the mayor and local lawmakers to accept online signatures for their ballot petition.
An effort to legalize medical cannabis in Nebraska is facing similar signature gathering challenges. A campaign to legalize cannabis in Missouri is also in jeopardy.
In Oregon, advocates for a measure to decriminalize drug possession and a separate initiative to legalize psilocybin for therapeutic purposes have suspended in-person campaign events amid the pandemic.
In New York, Gov. Andrew Cuomo (D) recently conceded that legalization was "not likely" going to happen through the budget, as he hoped. Coronavirus shifted legislative priorities, and comprehensive cannabis reform seems to have proved too complicated an issue in the short-term.
Idaho activists announced on Thursday that they are suspending their campaign, though they are still "focusing on distributing petitions through online download at IdahoCann.co and encouraging every volunteer who has downloaded a petition to get them turned in to their county clerk's office by mail, regardless of how many signatures they have collected."
Finally, in Arizona, a legalization campaign is petitioning the state Supreme Court to instruct the secretary of state to allow individuals to sign ballot petitions digitally using an existing electronic system that is reserved for individual individual candidates seeking public office.
Virginia Groups Push Governor To Amend Marijuana Decriminalization Bill On His Desk
Photo courtesy of Philip Steffan.