Where Presidential Candidate Steve Bullock Stands On Marijuana
Steve Bullock announced on May 14, 2019 that he was seeking the 2020 Democratic presidential nomination. He dropped out on December 2.
The Montana governor, who previously served as the state's attorney general, supports medical cannabis, but his stance on legalizing marijuana for adult use is unclear. NORML gives Bullock a "B" grade based on his record.
This piece was last updated on December 2, 2019 to include the candidate's statements and policy actions on marijuana since joining the race.
Legislation And Policy Actions
Montana's medical cannabis program has undergone several revisions since voters first approved it in 2004.
As attorney general and a gubernatorial candidate in 2012, Bullock voiced opposition to a law that repealed the voter-led initiative and replaced it with a more tightly controlled system.
He said he voted in favor of the 2004 initiative and would also be voting to strike down the new law, SB 423, when voters got the opportunity in the form of a veto resolution initiative on the November 2012 ballot. (That measure did not succeed in repealing the law.)
"What we want to do is make sure those in legitimate medical need get the opportunity to get medical marijuana and those that don't are precluded from doing so," he said during an October 2012 gubernatorial debate.
"I don't want unlimited grow operations and things like that. I don't think anybody does," he added. "I don't think we want the chronic pain of ages 19 to 29 be the largest group [of medical cannabis patients]. We can put sideboards on this and we can actually make it as other states have done and it will make a difference."
Days after that debate, Bullock was asked to respond to criticism from his opponent that he lacked leadership in the regulation of medical cannabis as attorney general. Bullock pushed back, noting that he organized meetings with law enforcement and sent a memo to the legislature outlining areas where he felt the system could be further reformed.
"We were working on solving the issue and we still have to do more to solve the issue," he said. "We still have to make sure that we have a system where we can closely and tightly regulate it. Those that are entitled to it under the law, we want to get it, but we also don't want abuses. And we can make that system."
The year before he came out against the law to scale back the voter-approved medical cannabis system at the gubernatorial debate, Bullock argued in his capacity as attorney general that a lawsuit challenging the reform measure's constitutionality was baseless.
The law, which was enacted without the then-governor's signature, was meant to stymie the commercial market, prohibiting large scale manufacturers and shifting to a "grow-your-own" model that allowed registered patients to cultivate marijuana for personal use and let caregivers grow for up to three patients.
Industry advocates filed the lawsuit, calling the new system "unconstitutional." In response, Bullock said "their arguments are based more on political and policy grounds than on sound constitutional principles."
"Unfortunately, the narrow door the voters agreed to [in 2004] for compassionate use of medical marijuana was blown open by abuses and commercialization," his office said at the time.
When that case was eventually settled in 2016, with the state Supreme Court upholding most of the law's provisions, Bullock came to the defense of patients as governor. He sided with advocates who requested a 14-month delay of the enforcement of the court's ruling.
"I am concerned about the ability of thousands of patients with serious medical conditions to access a treatment that has been approved by their doctors," he said in a statement.
Voters approved a separate medical cannabis initiative in November 2016—eliminating patient limits for caregivers and the requirement for a second physician's opinion before patients with chronic pain could access marijuana.
Bullock signed a bill in May 2017 that made a series of amendments to the new voter-approved initiative, including implementing seed-to-sale tracking systems, adding requirements for testing facilities and imposing fees on providers and dispensaries. It also removed a requirement that parents had to be the caregivers of minors.
Also that year, the Bullock signed a bill to impose the first taxes on medical marijuana sales. Cannabis providers would be taxed four percent on gross sales, dropping to two percent in June 2018.
In 2015, Bullock signed HB 463, a bill to dramatically reform the state's civil asset forfeiture laws, which are often used against people accused of committing drug offenses. It would require a conviction before police seize the assets of a property owner suspected of engaging in criminal activity.
On The Campaign Trail
Since launching his campaign, Bullock has largely taken a states' rights approach to his marijuana platform, repeatedly arguing that the federal government should not intervene in state-legal programs.
Bullock on the legalization of medical marijuana: "I think this should be left up to the states" … "I think the federal government should get out of the way and this is a state by state decision."

— Gary Grumbach (@GaryGrumbach) July 20, 2019

"I think this should be left up to the states," he said in July. "I think the federal government should get out of the way and this is a state-by-state decision."
He made similar remarks in an interview in October, stating that decriminalization "should be a state-by-state decision."
LIGHTNING ROUND with @GovernorBullock on everything from Medicare to marijuana. Here's an excerpt from our exclusive 'Campaign Converstaions'. Tune in tonight. 🌩 @WeAreSinclair pic.twitter.com/suuVG9Wfz5

— Scott Thuman (@ScottThuman) October 14, 2019
"We've taken some great strides on medical marijuana in Montana, but the federal government needs to get out of the way," he said.
During a campaign event in Iowa in November, the governor said "I am for medical marijuana." He again added that the federal government shouldn't dictate what states do with regard to cannabis policy.
"I am for medical marijuana," Bullock says responding to a Q about that. He says the federal government should get out of the way to let states make programs for it.

— Adam Brewster (@adam_brew) November 17, 2019
"Gov. Bullock believes the criminalization of marijuana has ruined the lives of too many Americans and cost taxpayers too much money imprisoning non-violent offenders, and supports legalization and taxation of marijuana with appropriate regulations to prevent abuse," his campaign told USA Today. "The governor will work to remove barriers at the federal level that conflict with states' decisions to have medical marijuana or legalize it outright."
At a speech before the National Press Club in August, Bullock noted that people of color are four times more likely to be arrested over marijuana than white people are.
Quotes And Social Media Posts
In April 2017, Bullock criticized the Justice Department under the Trump administration for being out of touch on the issue of cannabis and for indicating that it would crack down on state-legal marijuana programs.
"When it comes to marijuana, and marijuana for medicinal purposes—which Montana has—I think [Attorney General Jeff Sessions] is dang near a decade late," he said. "That cat is kind of out of the bag. We've been spending a lot of time in our legislature saying: Let's look at our overall correctional system."
Advocates have also applauded Bullock for standing up for the rights of medical cannabis patients to use and possess firearms.
In a 2011 letter to then-U.S. Attorney General Eric Holder, he wrote that a Bureau of Alcohol, Tobacco and Firearms and Explosives (ATF) memo explicitly stating that medical marijuana patients are disqualified from owning guns even if they use cannabis in compliance with state law "implicates serious legal issues under the Second Amendment, and the equal protection and due process clauses of the Fifth Amendment." It also "raises serious policy and practical concerns."
"I am willing and prepared to work constructively with your staff on exploring reasonable solutions to the problem created by the [ATF] letter," he wrote. "By working creatively and cooperatively, I believe we can find an approach that works for the states that have authorized the use of marijuana for medical purposes."
"This would be much better than the type of unilateral proclamation represented by the ATF letter, which was issued without any advance notice or discussion with the elected officials who represent more than one-fourth of this nation's population, and one-third of its states," he said.
Besides posting about his letter to Holder, Bullock has refrained from posting about cannabis policy on social media.
Personal Experience With Marijuana
It does not appear that the governor has spoken publicly about any personal experience with marijuana. While discussing his support for the 2004 medical cannabis legalization initiative, however, he said that voters "all had somebody in mind," indicating that he knows people who've used cannabis medicinally.
Marijuana Under A Bullock Presidency
Bullock's lack of commentary on broader marijuana reform casts doubts on whether he'd support wide-ranging legislation to end federal prohibition. It also generally implies that cannabis reform would not be at the top of his agenda if elected.
As other candidates compete to demonstrate a strong interest in the issue, sponsoring or cosponsoring bills to fundamentally change the country's marijuana laws with some talking about going beyond cannabis in terms of drug policy reform, Bullock stands out for his relative silence.
That said, Bullock has been relatively consistent in his support for patient access to medical marijuana and it appears likely that states with such programs would be protected from federal interference under a Bullock administration.
Where Presidential Candidate Michael Bennet Stands On Marijuana
Lindsey Graham Challenger Jaime Harrison Backs Legalizing Marijuana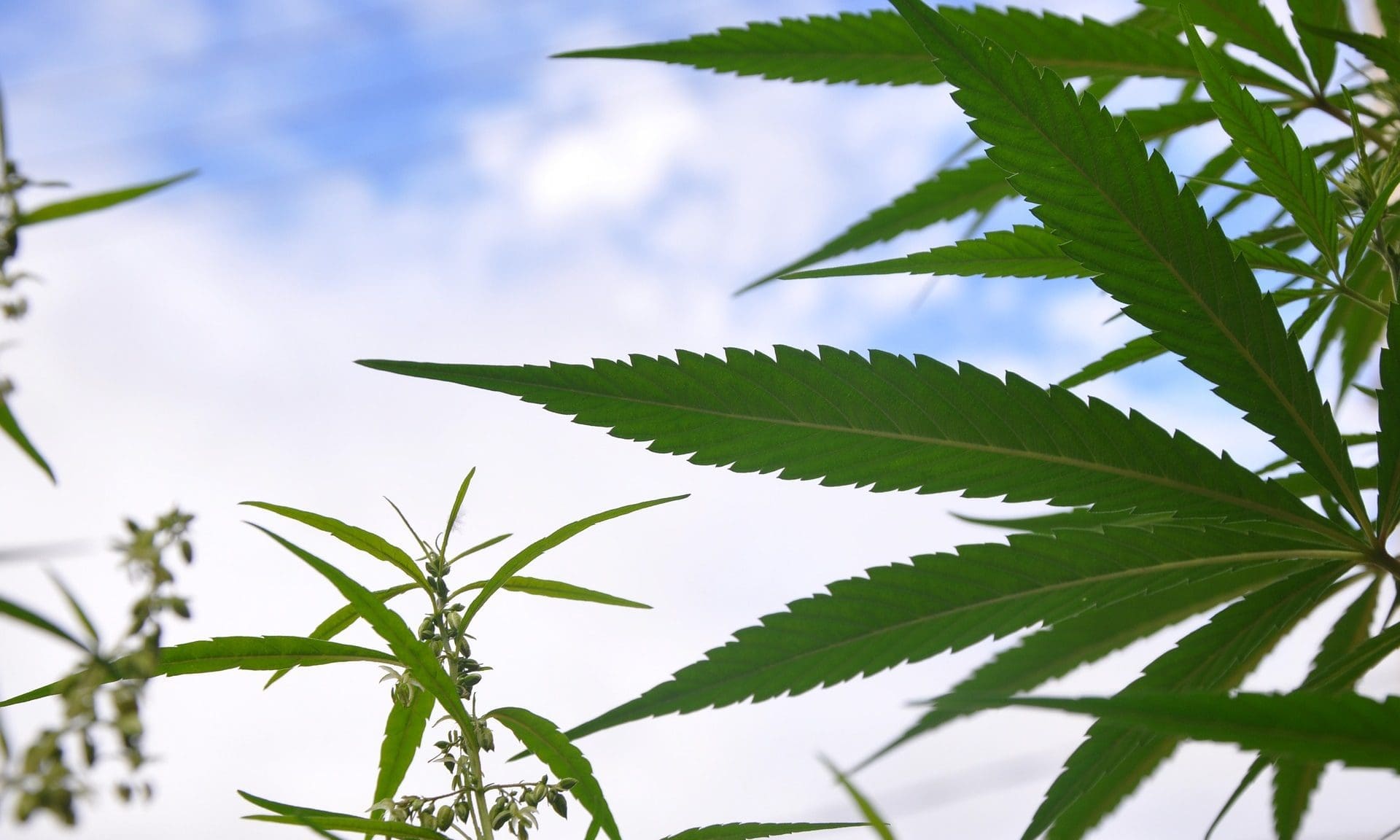 The Democrat mounting a well-funded bid to oust Senate Judiciary Committee Chairman Lindsey Graham (R-SC) says he supports legalizing marijuana.
"I think we should legalize, regulate and tax marijuana like we do alcohol and tobacco," Jaime Harrison argued this week. "There is simply no medical reason to lock people up over this issue. In essence, this is about common sense."
The former South Carolina Democratic Party chairman said that the issue is also a matter of criminal justice reform.
"We know that marijuana arrests, including those for simple possession, account for a large number of drug arrests. The racial disparities in marijuana enforcement—black men and white men smoke marijuana the same rates, but black men are much more likely to be arrested for marijuana possession—is just unacceptable," he said in an interview with CNBC. "Across the country, we are finding that states are legalizing marijuana and medical marijuana, and it's just time for South Carolina to lead on this issue."
Federal campaign finance disclosures filed on Wednesday show that Harrison, who also served as an aide to Rep. Jim Clyburn (D-SC) and a lobbyist with the Podesta Group, outraised Graham for the second quarter in a row.
The state Democratic party, on Harrison's last day in office as chair in 2017, approved a resolution endorsing a pending medical cannabis bill in the South Carolina legislature.
"Caregivers and patients are searching for treatment options for unmet medical needs, particularly for epilepsy, Alzheimer's disease, cancers, and the effects of chemotherapy," the measure said. "The cannabis plant in various forms including oils, creams, drops and liquids has shown some promise in treating these medical conditions."
A South Carolina Senate committee advanced a medical marijuana bill last year but it never ended up advancing to a floor vote.
In 2018, the state's Democratic primary voters approved an advisory medical cannabis ballot question by an 82 percent to 18 percent margin.
Graham, for his part, opposes marijuana legalization and hasn't brought any pending cannabis legislation up for hearings or votes in his panel, which handles criminal justice issues.
That said, he has cosponsored a handful of reform bills in past years. For example, in 2016 he signed onto legislation to protect medical marijuana states from federal interference and reschedule cannabis, and in 2017 he cosponsored a bill to remove CBD from the list of federally banned substances.
He has a mixed record when it comes to votes on cannabis amendments.
In 2015, Graham voted against an Appropriations Committee amendment that would have allowed the U.S. Department of Veterans Affairs to recommend medical cannabis to patients; but the next year he reversed himself and supported a similar measure. Also in 2016, he backed an amendment to prevent the Department of Justice from spending money to interfere with state medical cannabis laws.
Shortly after it was announced he would be taking over the Judiciary panel's gavel, Sen. Cory Booker (D-NJ) joked that he would be sending marijuana-infused brownies to congratulate Graham, a quip that the incoming chairman seemed to appreciate.
While South Carolina typically isn't seen as a state where Democrats are likely to pick up a U.S. Senate seat, this year's contest between Harrison and Graham is attracting attention from national political observers due to the outsized funding haul the challenger has been able to bring in so far.
Illinois Collects $52 Million In Marijuana Tax Revenue In First Six Months Of Legal Sales
Photo courtesy of Max Pixel.
GOP Congressman Withdraws Amendment To Block D.C. Psychedelics Decriminalization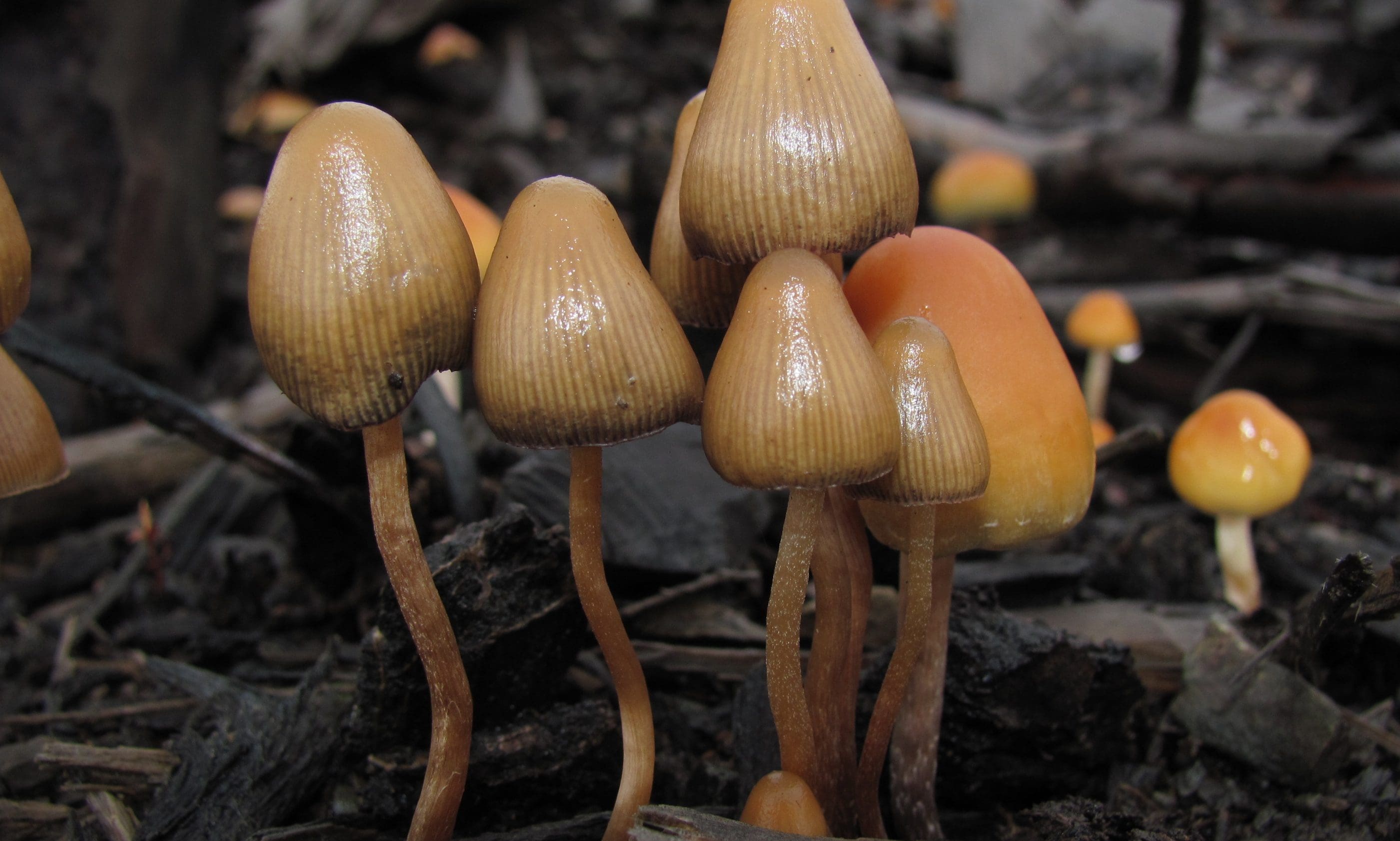 A GOP congressman filed an amendment to a spending bill on Wednesday, seeking to undermine a local Washington, D.C. ballot initiative to deprioritize enforcement of laws against a broad class of psychedelics.
But while Rep. Andy Harris (R-MD) made the case that his proposed measure represented a reasonable compromise—making it so only psilocybin mushrooms would be low police priorities and only if a doctor recommended them for medical reasons—he ultimately withdrew the amendment rather than force a vote.
"This amendment deals with Initiative 81…which would make the use of hallucinogenic drugs a low priority for enforcement in the District of Columbia," Harris said in his opening remarks before the House Appropriations Committee.
The congressman added that he's particularly concerned about the scope of the ballot measure, acknowledging that "there is limited data that psilocybin may be useful in some circumstances" but asserting that the same can't be said of the other entheogenic substances such as mescaline that would be covered under the activist-driven initiative.
Watch the debate over Harris's D.C. psychedelics amendment below: 
It should be noted that while activists behind the initiative submitted their signatures last week and believe they have more than enough to qualify for the November ballot in the nation's capital, the Board of Elections has yet to certify them. Harris acknowledged that but said "I suspect it might be [qualified for the ballot] by the time" the spending bill goes to a bicameral House and Senate conference committee that will finalize the Fiscal Year 2021 Financial Services and General Government bill for delivery to the president's desk later this year.
It's not clear if he was signaling that he planned to reintroduce his amendment, which also stipulates that driving under the influence of psychedelics would be prosecutable, on the House floor or if he plans to work to get a senator to tack it onto that chamber's version of the legislation, which deals with funding for D.C.
"I think the District of Columbia is different from other cities because we have people coming in from all over the country—and we certainly, I would hope, don't want to be known as the drug capital of the world," he said.
There was some debate on the measure by the panel. House Appropriations Financial Services and General Government Subcommittee Chairman Mike Quigley (D-IL) and Rep. Betty McCollum (D-MN) voiced opposition while the subcommittee ranking member, Rep. Tom Graves (R-GA), and Rep. Robert Aderholt (R-AL) spoke in favor of the proposal.
"If the district residents want to make mushrooms a lower priority and focus limited law enforcement resources on other issues, that is their prerogative," Quigley said. "Congress has allowed jurisdictions in California and Colorado to exercise their sovereign right to set policy on mushrooms, the District of Columbia too should be allowed to use their local funds to support their local needs and their priorities."
Graves argued that "we all can agree that policies that increase the availability of psychedelic drugs in our nation's capital, that's dangerous."
"As the nation's capital, the District of Columbia, it should be a place where Americans come to see their government at work, for history, maybe go to a Braves-Nats game—it shouldn't be a destination for illegal drugs," he said.
McCollum said the amendment serves as another example of Congress attempting to impose excess regulations on D.C. and argued in favor of statehood for the district.
"Now we're not even allowing the District of Columbia to move forward and decide whether or not this is a good idea," she said. "I oppose the amendment."
Rep. Eleanor Holmes Norton (D-DC) celebrated the amendment's withdrawal with a taunt on Twitter, saying, "Regular #homerule offender @RepAndyHarrisMD tried to bar DC from using its own funds to enact a proposed ballot initiative on entheogenic plants + fungi or any similar law, but then withdrew it before the committee could defeat it."
That prompted Harris to reply that the "process of educating Congress about how dangerous this initiative is has begun. DC has enough of a drug abuse problem without becoming the drug capital of the country."
The process of educating Congress about how dangerous this initiative is has begun. DC has enough of a drug abuse problem without becoming the drug capital of the country. "Warrioronthehill" should be fighting AGAINST drug use, not FOR it.

— Rep. Andy Harris, MD (@RepAndyHarrisMD) July 15, 2020
Harris's office didn't respond to Marijuana Moment's request for comment about whether he withdrew the amendment because he sensed he didn't have the votes to pass it in committee.
In his closing remarks at the markup, the congressman said that his measure "is more than just mushrooms. That's my whole point."
"Mushrooms is psilocybin—that has a medical use. This includes mescaline, peyote, three other substances [that] have no medical use at all," he said.
Melissa Lavasani, who proposed the D.C. ballot measure and is part of the Decriminalize Nature D.C. group working to pass it, said in a press release that "our campaign is about helping D.C. residents by enacting common sense reforms to police priorities that ensure that those using healing plant and fungi medicines are not law enforcement targets."
This isn't Harris's first go at pushing for legislation that leverages Congress's control over the D.C. budget to interfere in local drug policy issues.
Harris has been a consistent opponent of cannabis reform, repeatedly backing a long-standing congressional rider that bars D.C. from using its tax dollars to implement a legal marijuana marketplace. Last year, however, it was not included in the annual spending bill as introduced by House Democratic leaders and the congressmen didn't attempt to introduce an amendment to reinsert it. It was included in the Senate version and was included in the final enacted bill following conference committee negotiations, however.
The Drug Policy Alliance sent a letter to committee leadership in advance of Wednesday's hearing, urging them to oppose any attempts to interfere in D.C.'s ability to vote on the psychedelics reform initiative.
Colorado Marijuana Regulators Propose 'Franchise' Business Model For Equity Applicants
Photo courtesy of Wikimedia/Mushroom Observer.
Colorado Marijuana Regulators Propose 'Franchise' Business Model For Equity Applicants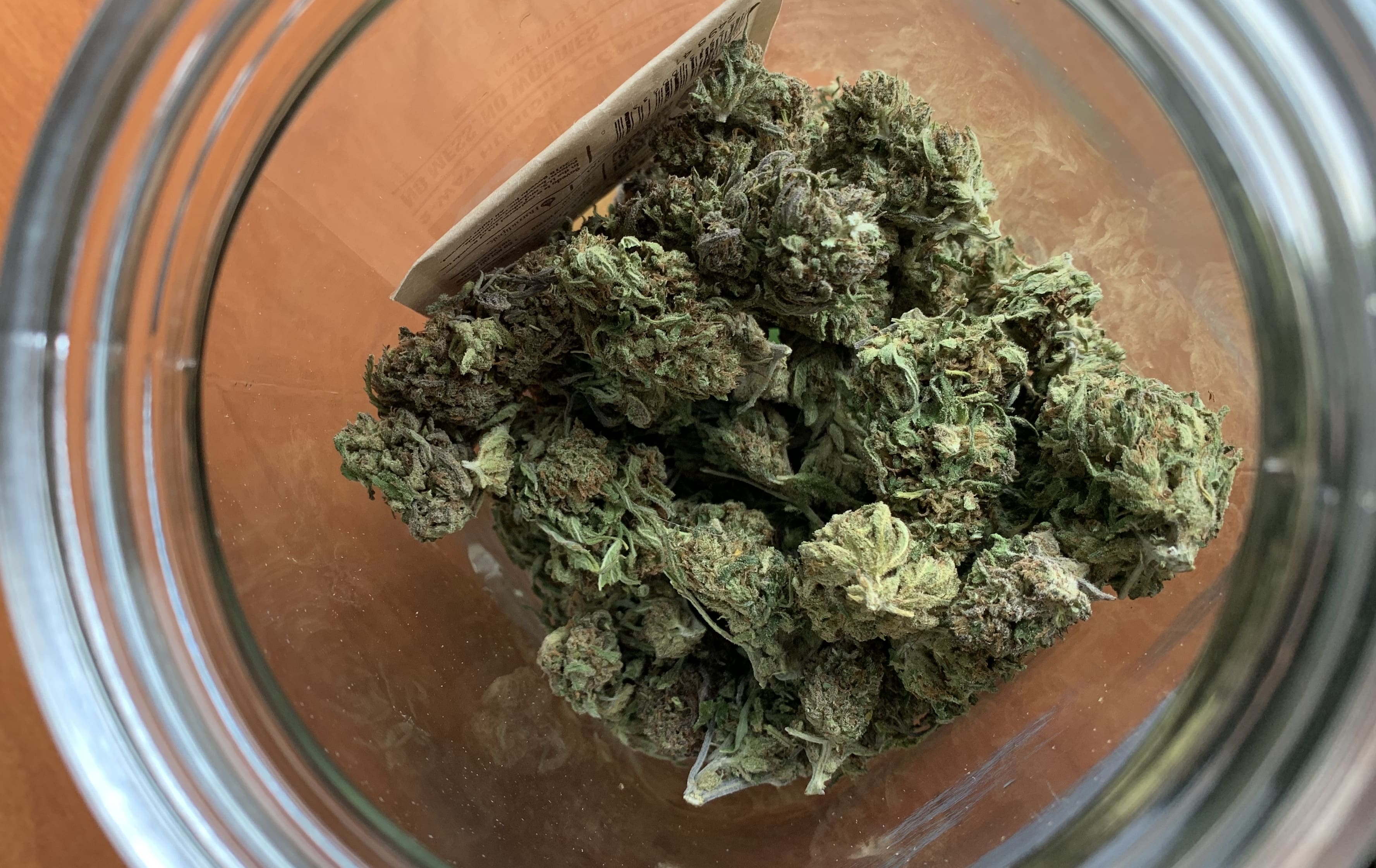 Colorado marijuana regulators are looking for feedback on a proposal to create a franchise cannabis business model to promote equitable participation in the industry by people from communities harmed by the war on drugs.
When legislators initially approved a bill to create an accelerator program for marijuana businesses, it was only designed to give eligible entrepreneurs an opportunity to share a cannabis facility with an existing company. But following stakeholder meetings, regulators laid out a proposal to let those entrepreneurs functionally serve as franchises of current larger marijuana businesses, operating out of separate facilities but sharing branding, advertising and intellectual property under certain conditions.
"The Division contemplates certain components of this alternative 'separate premises' model will be similar to a franchisor-franchisee business relationship," the state's Marijuana Enforcement Division said in a notice last month.
In order to participate under the new model, the division said it would require a series of disclosures, including initial investments from both parties, terms of any financial arrangements and obligations for the licensee such as non-compete requirements.
Additional requirements could still be developed. For example, the department is considering whether franchisees should be offered reduced or waived rent to use facilities owned by existing businesses that agree to be "endorsement holders." Regulators are also contemplating limitations for the amount of money a franchise can charge an accelerator licensee as a fee for use of their facilities, as well as liability rules.
"Available incentives for accelerator-endorsed licensees to support the 'separate premises' model may also include fee reductions resulting from increased financial assistance and no-cost rent arrangements, and reduced accelerator-endorsed licensee liability," the division said.
Beyond potentially collecting fees from licensees, the benefit of becoming an endorsement holder under this separate premises model seems to be that they get to indirectly expand their business and exposure while supporting entrepreneurs who might not have the immediate resources to break into the industry.
That said, some advocates are weary of the proposed based on past experience.
"While accelerator programs sound good on paper, they so often create terrible long term power dynamics for smaller businesses that we can not endorse this approach," Jason Ortiz, president of the Minority Cannabis Business Association, told Marijuana Moment.
"Any relationship that puts a small business owner at the whim of a larger conglomerate makes us concerned that the power dynamic there does not favor the smaller business, who will now have their operation tied to the success of the larger entity," he said. "We instead encourage any business to invest in grant based programs that allow for smaller businesses to operate on their own premises and to run their business how they see fit."
At the same time, Morgan Fox, media relations director for the National Cannabis Industry Association, told Marijuana Moment that the proposal "looks like it could create a lot of opportunities for people to get into the industry without having large amounts of capital and could generally lower the barriers of entry significantly."
"Judging from the comments in the feedback solicitation, it appears that the possibility of predatory or unfair franchise relationships is at the front of the Marijuana Enforcement Division's priorities and it intends to make it very difficult for endorsement licensees to exploit accelerator licensees," he said. "However, we've learned from the shortcomings and abuses in other equity programs around the country that it is important to continually monitor and assess these programs to ensure their effectiveness."
Stakeholders can fill out an online form to submit input on the proposal. A hearing to finalize the rulemaking is tentatively set for July 30.
At the same time, the division is also working on the implementation of a bill that defines who qualifies as a social equity cannabis business applicant for the accelerator program. Gov. Jared Polis (D) signed that legislation, which also gives him authority to streamline pardons for prior marijuana convictions, last month.
The division is scheduled to hold a separate hearing on implementing the new bill on July 28.
Illinois Collects $52 Million In Marijuana Tax Revenue In First Six Months Of Legal Sales
Photo courtesy of Kimberly Lawson.