Virginia Marijuana Decriminalization Gets Closer To Governor's Desk With New Amendments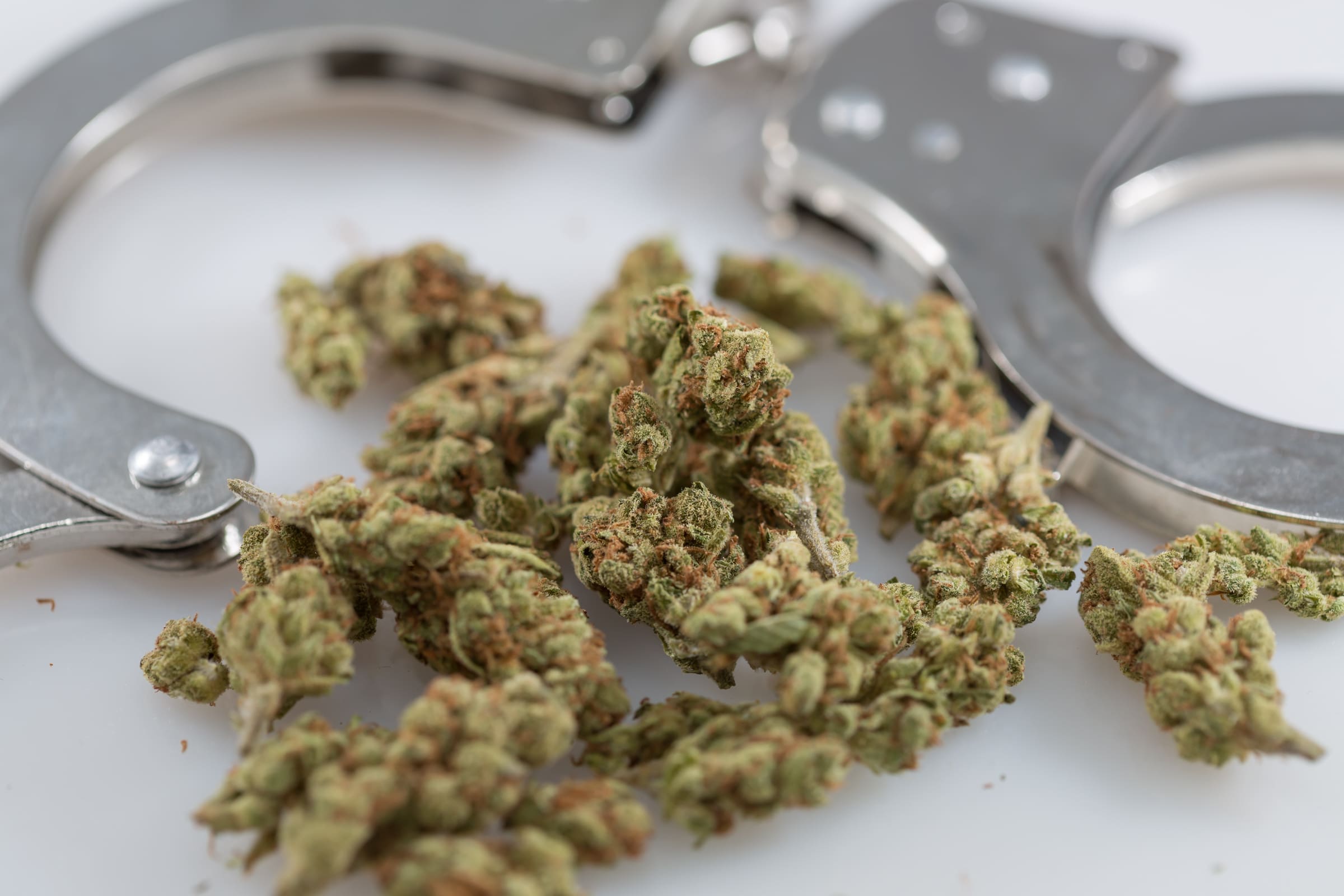 One week after bills to decriminalize marijuana in Virginia were passed by both the House and Senate, they advanced again on Wednesday in committee votes, where they were revised in an effort to ease the path to the governor's desk.
The goal was to make the language of the bills identical, with lawmakers hoping to streamline the process by avoiding sending differing pieces of decriminalization legislation to a bicameral conference committee to resolve differences.
The House of Delegates and Senate were under pressure to approve their respective versions of decriminalization ahead of a crossover deadline last week. After clearing floor votes in their respective chambers, the Senate-passed bill was sent to the House Court of Justice Committee, while the House's legislation was referred to the Senate Judiciary Committee.
Those panels amended the bills and advanced them on Wednesday, with senators voting 10-4 to advance the revised legislation and delegates voting 8-5. However, the Senate panel also struck a part of the text of a compromise substitute version concerning a record clearing provision while the House committee accepted the substitute as offered.
That means it will be up to the Finance Committees to resolve the remaining differences if lawmakers hope to skip the conference step prior to full floor votes in both chambers.
Regardless of the unexpected complication, advocates said the new committee actions represent a positive development.
"Fortunately, the patrons were able to reach a consensus and move the bills forward," Jenn Michelle Pedini, executive director of Virginia NORML, told Marijuana Moment. "Virginians have waited long enough for this important step, one that will dramatically reduce both marijuana arrests and the collateral consequences that follow such charges."
The legislation as amended would make possession of up to one ounce a civil penalty punishable by a $25 fine without the threat of jail time. Currently, simple possession is punishable by a maximum $500 fine and up to 30 days in jail.
A provision that would have allowed courts to sentence individuals to up to five hours of community service in lieu of the civil penalty was removed with the latest revisions. The bill also stipulates that juveniles found in possession of cannabis will be treated as delinquent, rather than go through a less punitive process for a "child in need of service."
Language providing a means to seal prior records for marijuana convictions was successfully reinserted into the House Courts of Justice Committee-passed bill after it was previously removed and placed in a separate expungement bill. That latter legislation is stalled, so lawmakers put it back into the decriminalization measure via the substitute to ensure its enactment.
The Senate Judiciary moved to delete that section, however, creating complications for avoiding a conference committee.
Meanwhile, the House Rules Committee voted in favor of a separate Senate-passed resolution on Wednesday that calls for the establishment of a joint commission to "study and make recommendations for how Virginia should go about legalizing and regulating the growth, sale, and possession of marijuana by July 1, 2022, and address the impacts of marijuana prohibition." That vote was 12-5.
That's a significant step, as the legislature is generally reluctant to enact bold reform without first conducting a study on the issue.
While Gov. Ralph Northam (D) is in favor of decriminalization, including a call for the policy change in his State of the Commonwealth address last month, he's yet to embrace adult-use legalization. That said, Attorney General Mark Herring (D), who is running to replace the term-limited governor in 2021, said he's optimistic that Northam will come around on the issue.
Herring organized a cannabis summit late last year to hear from officials representing states that have already legalized marijuana. That's one tool he said the governor could use as he considers broader reform.
Also on Wednesday, the House Courts of Justice Criminal Subcommittee advanced another Senate-passed bill to formally legalize possession of CBD and THC-A medial cannabis preparations that are recommended by a doctor, an expansion of the current policy simply offers patients arrested with it an affirmative defense in court.
For now, Virginia seems to be on the path to become the 27th state to decriminalize marijuana, and the first to do so in 2020. Last year, three states—New Mexico, Hawaii and North Dakota—also approved the policy change.
Alabama Lawmakers Approve Medical Marijuana Legalization Bill