Virginia Senate Approves Two Marijuana Bills As Lawmakers Pursue Broader Legalization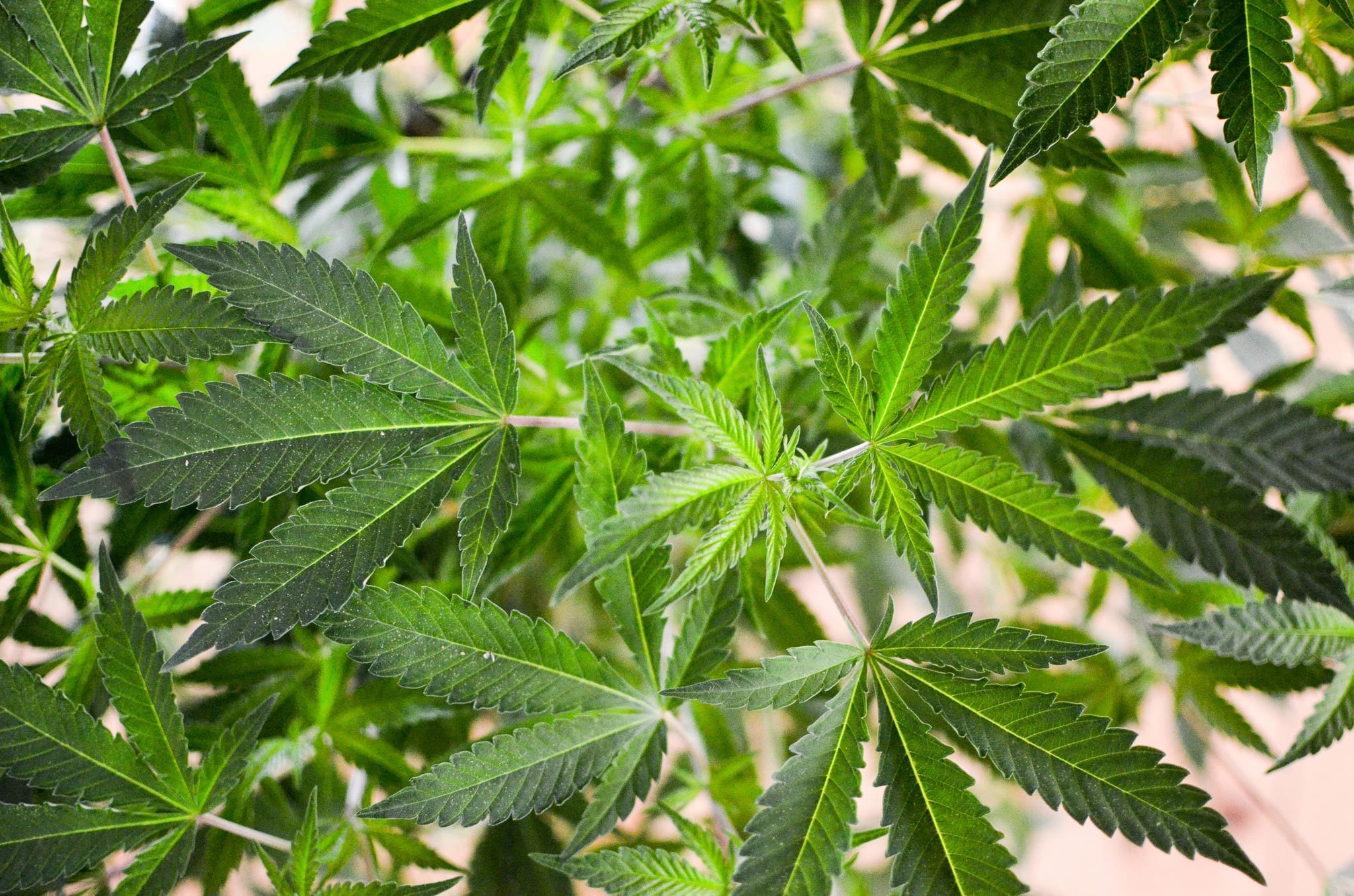 Two modest marijuana reform bills cleared the Virginia Senate on Friday, with several others advancing during a special session as lawmakers consider the issue of broader cannabis legalization.
Legislation that would make possession of cannabis in a motor vehicle a secondary offense instead of a primary one, and also prevent law enforcement from searching or seizing property based on the odor of marijuana alone, passed the chamber in a 21-15 vote.
GREAT NEWS!👏@JusticeFwdVa. This bill also prevents cops from using "I smell marijuana" as a pretext to search your car after they stop you for "offenses" like tinted windows.

To end police violence, we must minimize the interactions between Black & Brown people and police. https://t.co/pltWwNmqVW

— ACLU of Virginia (@ACLUVA) August 28, 2020
Making possession a secondary offense means that a summons couldn't be issued unless the person is charged with a separate, second violation.
Once police pull you over, they can use the smell of marijuana as a pretext to search your car. Sadly, Black Virginians know this problem all too well.

We support @SenLouiseLucas' SB 5029 to address this problem. Better yet, let's make simple possession legal. https://t.co/N1de5N0cUu

— ACLU of Virginia (@ACLUVA) August 24, 2020
Virginia lawmakers approved a bill to decriminalize simple marijuana possession earlier this year, and it went into effect on July 1. It makes possession of up to one ounce a civil penalty punishable by a $25 fine with no threat of jail time. But while advocates view that development as a significant victory, legislators are also looking for ways to build upon that reform.
For example, another bill that would give people issued a summons for cannabis possession the option of prepaying the civil penalty instead of having to go to court was approved on Friday in a 29-7 vote.
The House has their own version of the legislation concerning secondary offenses, but it also contains provisions to prohibit individual jurisdictions from enacting ordinances that would make a violation a primary offense if it's considered a secondary offense under state law. The chamber's Courts of Justice Committee passed that bill 13-7 on Wednesday.
"A disproportionate number of people pulled over for minor traffic offenses tend to be people of color, this is a contributor to the higher incarceration rate among minorities," Del. Patrick Hope (D), chief sponsor of that legislation, told The Virginia Mercury.
Lawmakers are also looking at expungements legislation this special session, which started about two weeks ago but doesn't have a clear end date. One bill would allow a person to petition for an "expungement of the police and court records relating to convictions of marijuana possession" and other low-level offenses after court fines are paid and "five years have elapsed since the date of completion of all terms of sentencing and probation."
That bill has been approved by the Senate Judiciary Committee and has since been referred the Senate Finance and Appropriations Committee. The Judiciary panel incorporated a separate piece of expungements legislation into the bill.
Del. Jennifer Carroll (D), who is running for governor in 2021, also introduced legislation this special session to legalize marijuana possession. While decriminalization has been enacted, the new bill would amend the code to stipulate that "it is unlawful for any person knowingly or intentionally to possess a controlled substance other than marijuana."
Yesterday I proposed legislation to legalize the simple possession of marijuana in Virginia. Marijuana reform is key to ending mass incarceration.

— Jennifer Carroll Foy (@JCarrollFoy) August 27, 2020
The bill is awaiting a committee referral.
All of these incremental reforms come as legislators continue to pursue a broader legalization plan in the Commonwealth that would include a system of regulated and taxed sales and production.
The decriminalization bill that passed earlier this year contained a provision that called for the establishment of a working group to study and make recommendations about adult-use marijuana legalization. That group has met twice and expects to issue its report to the legislature at the end of November.
"While there is much more work to be done surrounding criminal justice and cannabis policy, these bills are important steps the Commonwealth can and should immediately take," Jenn Michelle Pedini, development director of NORML and executive director of the group's Virginia chapter, told Marijuana Moment. "Prohibiting law enforcement from searching an individual or vehicle solely based on the odor of marijuana will greatly reduce non-essential interactions between law enforcement and otherwise law-abiding members of the public."
"Most recently, the highest court in Maryland unanimously decided that police may not rely on the odor of marijuana as a justification to perform a warrantless search of a person or to make an arrest," Pedini said. "It's time that Virginia follows the same path."
Meanwhile, the Joint Legislative Audit and Review Committee is doing its own analysis on ending cannabis prohibition and will similarly report on its findings before the end of the year.
While some lawmakers plan to incorporate findings from those reports into a legalization bill in 2021, the Virginia Legislative Black Caucus is calling for an expedited process and isn't interested in waiting for the results.
House To Vote On Historic Marijuana Legalization Bill Next Month, Leadership Announces
Photo courtesy of Philip Steffan.