Bill To Legalize Marijuana Sales Approved By Vermont House Committee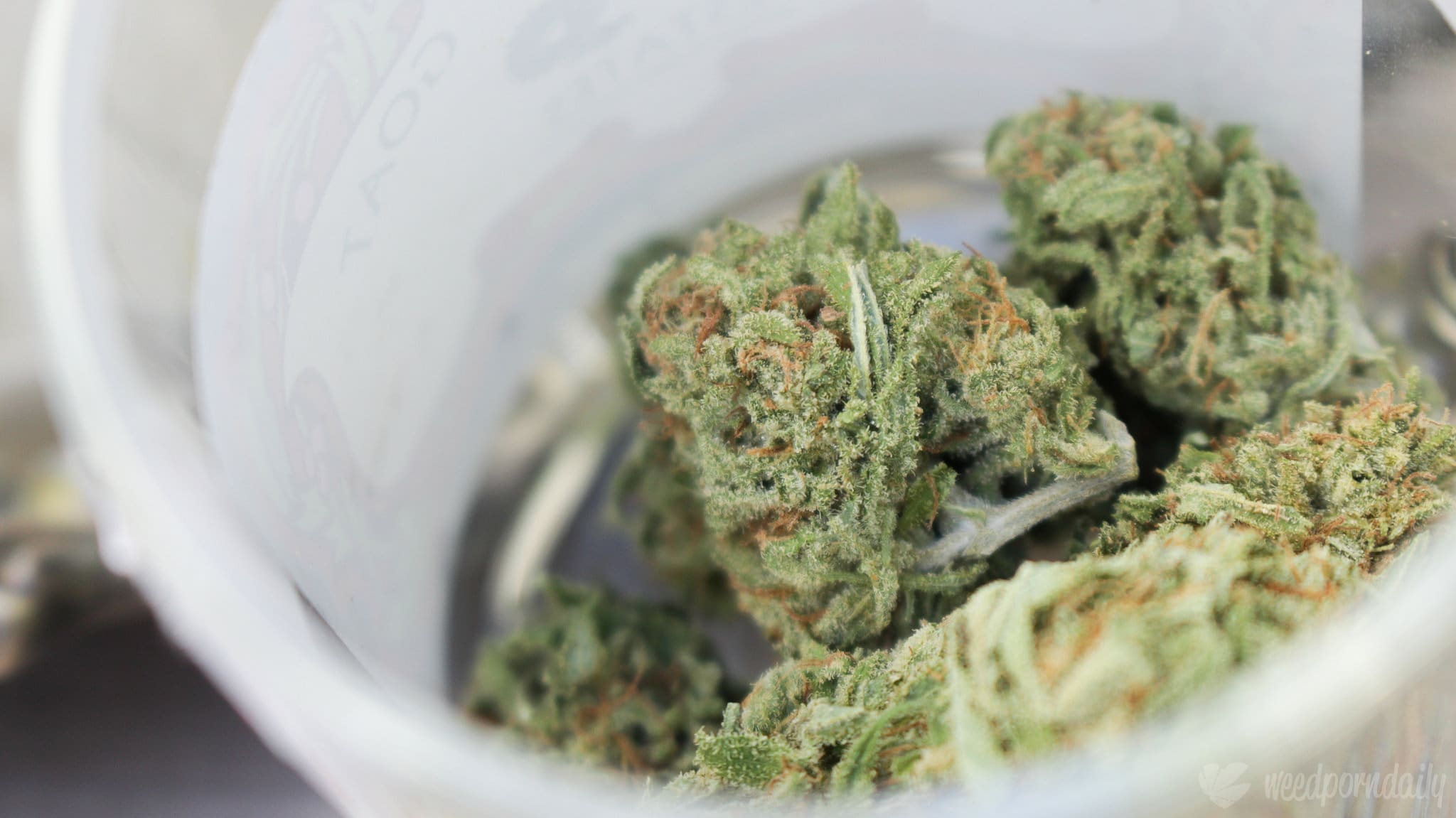 A bill that would legalize marijuana sales in Vermont cleared a House committee on Thursday.
The tax-and-regulate legislation was approved by the Senate in March following several committee votes in that body. Its first stop in the larger chamber was the House Committee on Government Operations, which approved the bill, with some changes, in a 10-1 vote.
Last year, Vermont became the first state to legalize cannabis through the legislature, as opposed to a citizen-led ballot initiative. But lawmakers declined to include provisions allowing marijuana to be purchased from a licensed retailer, instead simply allowing low-level possession and home cultivation.
Under the new bill, cannabis sales would be taxed at 16 percent, and individual municipalities would have the option of imposing an additional two percent local tax. It would also establish a five-person Cannabis Control Board to approve licenses and regulate the marijuana market.
The commission would begin approving licenses for marijuana cultivators and integrated licensees on February 15, 2021, for testing laboratories on April 1, 2021, for product manufacturers and wholesalers on May 15, 2021 and for retailers on July 15, 2021.
The committee estimated that Vermont would take in anywhere from $4 million to $8 million in revenue in the first year of retail cannabis sales.
Projected costs and revenue projections related to cannabis regulation legislation being considered in House Gov Ops right now.

Low end estimate: $4m in revenue to the state in the first full year of legal cannabis sales. #vtpoli pic.twitter.com/Yn4jjLFkKL

— Taylor Dobbs (@taylordobbs) May 2, 2019
"Today's vote is yet another indication of the strong, tri-partisan support we've painstakingly built in the Vermont House over the past several years," Dave Silberman, an attorney and pro bono drug policy reform advocate, told Marijuana Moment. "Vermonters of all political stripes recognize that regulating cannabis sales is better for public health and safety than either prohibition or decriminalization."
During Thursday's hearing, the committee voted to bar marijuana companies from sponsoring events like marathons, with some lawmakers concerned that the sponsorship would essentially function as an advertisement for the company.
Vote: The committee will not allow cannabis companies to be acknowledged as sponsors. #VTpoli

— Taylor Dobbs (@taylordobbs) May 2, 2019
Another change, reported by Seven Days, would require communities to affirmatively opt in to allowing marijuana stores.
The committee also agreed to limit the amount of THC allowed in a single-serve dose to five milligrams, whereas it was previously set at 10 milligrams.
This would put VT in line with MA, which also limits single-serve doses to 5mg THC. #vtpoli https://t.co/KBTKSYbfQe

— Dave Silberman (@DaveSilberman) May 2, 2019
Before heading to the House floor, the legalization legislation will have to go before the chamber's Ways and Means and Appropriations Committees because it involves tax and spending plans.
If the bill ultimately makes it to the full floor, advocates are hopeful that the chamber's Democratic gains in last year's midterm election will give it enough support to make it to the governor's desk.
"I look forward to quick progress through the House money committees, and then to what promises to be an overwhelmingly positive vote on the House floor," Silberman said.
Gov. Phil Scott (R) said last month that he wouldn't sign legislation to tax and regulate marijuana unless the legislature passed a bill to allow roadside saliva testing to assuage his concerns about impaired driving. The bill was amended to include a compromise: law enforcement who suspect an individual of driving under the influence can obtain a search warrant to test the individuals saliva, but the suspect must also provide the sample at the police department rather than on the roadside.
Another addition—not directly related to the scope of the cannabis legislation—concerns penalties for driving without a seatbelt, a provision recommended by House Transportation Chair Rep. Curt McCormack (D), who was seeking a legislative vehicle for the language.
Scott also wants some of the tax revenue from marijuana sales to go toward drug education and prevention, which Democrats are open to, and he also wants local municipalities to be able to opt out of the cannabis market.
But even if the governor's issues aren't ultimately resolved, it wouldn't necessarily seal the bill's fate. The Senate's 23-5 vote in March is veto-proof, so if enough House members approve the legislation, the legislature could potentially override a veto.
Among the members voting to advance the amended bill through committee on Thursday are deputy minority leader Rob LaClair and former police officer John Palasik, both Republicans.
"Cannabis has been legal for adults in Vermont for the better part of a year, and it's time for it to be regulated and taxed in order to protect public health and safety," Matt Simon, New England political director for the Marijuana Policy Project, said in a press release. "This legislation reflects years of careful study and deliberation, and it proposes a thoughtful and measured approach to establishing a legal cannabis market."
A spokesperson for Scott recently said that there is "still opportunity to reach consensus" on cannabis sales and that the governor is "not at the point at which he will draw lines on issues."
Texas Lawmakers Will Vote On Marijuana Decriminalization This Week
Photo courtesy of WeedPornDaily.