VA Should Let Doctors 'Verbally' Recommend Medical Marijuana Amid Coronavirus, Lawmakers Say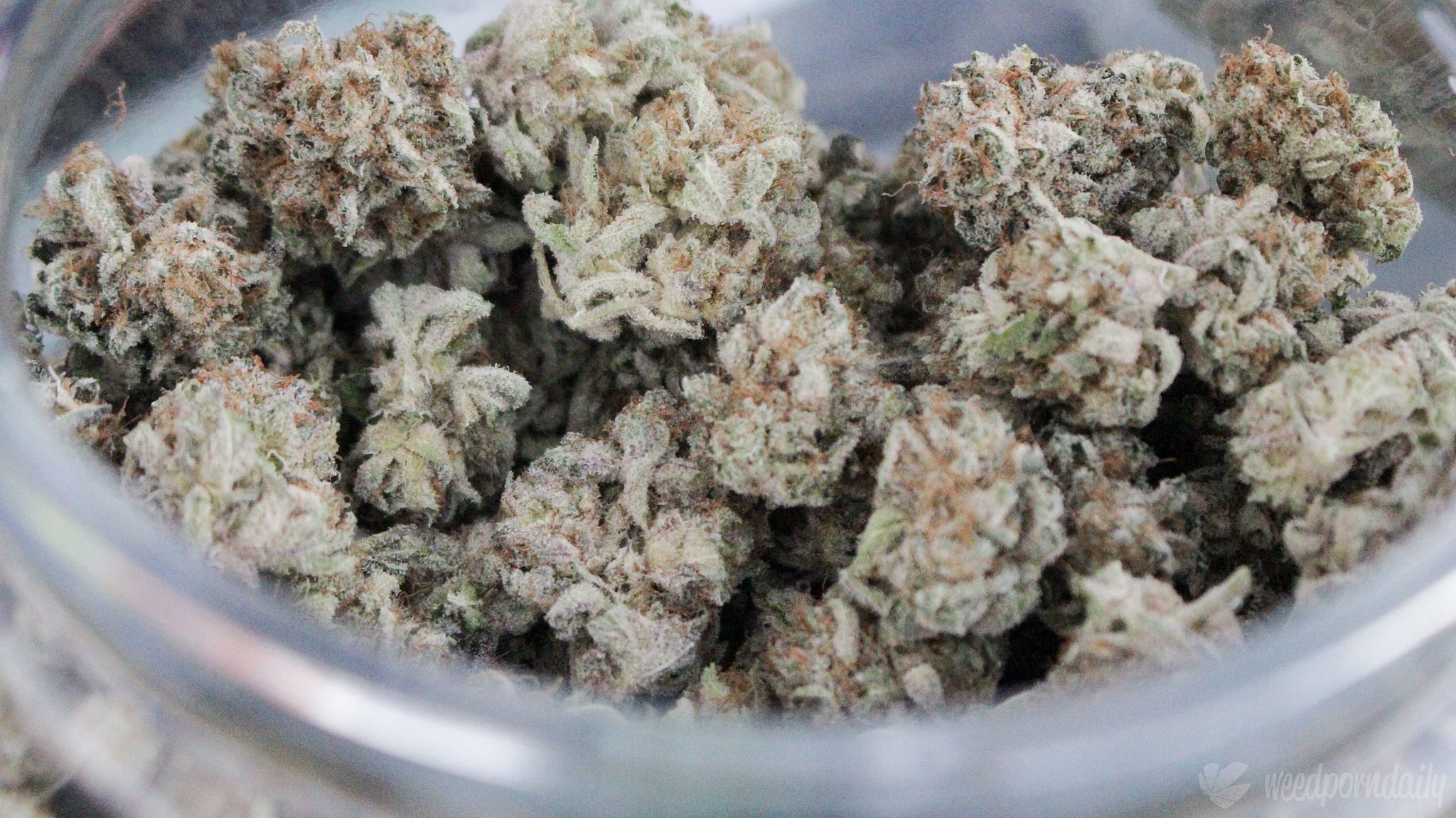 Seven members of the Massachusetts congressional delegation are urging the head of the U.S. Department of Veterans Affairs (VA) to allow VA physicians to verbally recommend medical marijuana to military veterans amid the coronavirus pandemic.
The letter, led by Sen. Elizabeth Warren (D-MA) and shared exclusively with Marijuana Moment, stresses that Massachusetts has shuttered recreational marijuana shops during the COVID-19 crisis, which has driven some to transition to the medical cannabis dispensaries that remain open as essential services under the governor's order. But because veterans may avoid registering as cannabis patients out of concern that they could lose federal benefits and are now left without access to medicine, the lawmakers want VA to amend its policies, at least on a temporary basis.
"As this global pandemic continues to adversely affect veterans' behavioral and physical health conditions, we believe that veterans who legally use cannabis in the Commonwealth to treat their ailments deserve to receive more robust assistance from qualified medical personnel at their local VA," the lawmakers, including House Rules Committee Chairman James McGovern (D-MA), wrote, adding that they feel VA should "consider making this directive the official policy" of VA on a permanent basis once the current health emergency is over.
It's unclear what the practical impact of allowing VA doctors to make "verbal" recommendations would be, given that state medical marijuana certifications generally require a written component from doctors.
An aide to Warren told Marijuana Moment that the senator would ultimately like to see VA doctors be able to offer written recommendations and that the hope is the incremental reform could provide short-term relief to veterans and set the stage for broader policy changes down the line.
The staffer also noted that Warren is pushing for comprehensive federal marijuana legalization and wants medical cannabis products covered under VA insurance for veterans just like any other legal medication.
VA currently allows and encourages veterans to discuss their use of marijuana as a treatment for various ailments with their government doctors, but it specifically prohibits its physicians from issuing recommendations needed to register as a qualified patient under a state-legal program or from assisting in obtaining medical cannabis in any way.
"Veterans in Massachusetts use medical marijuana to treat a variety of ailments, including post-traumatic stress disorder (PTSD), anxiety, chronic pain, and others," the Wednesday letter, which was also signed by Sen. Ed Markey and Reps. Katherine Clark, Seth Moulton, Ayanna Pressley and Joseph Kennedy III, all Democrats, states.
"For many veterans in Massachusetts, medical marijuana works in treating their health conditions, which can be exacerbated by the coronavirus pandemic," they wrote to VA Secretary Robert Wilkie. "Therefore, during this unprecedented public health emergency, VA should issue a directive explicitly authorizing its health care providers to make sensible, clinically sound verbal recommendations to veterans related to participation in state-approved medical marijuana programs and services and to provide advice to veterans as they complete forms and other paperwork reflecting those recommendations."
States that have medical cannabis programs generally require a licensed doctor's signature in order for a patient to be certified, so the language around "verbal" recommendations by itself wouldn't help veterans obtain legally protected patient status. But the letter has a suggestion for how VA personnel could help nonetheless.
"When veterans request advice on paperwork related to participating in a state-approved marijuana program, VA clinicians should be advised that they can make verbal referrals to knowledgeable non-VA providers who are registered with a state-approved program and can offer feasible options that minimize, or completely waive, the cost to the veteran," the lawmakers wrote.
But veterans are already able to seek out written recommendations from non-VA physicians, and it's not clear how VA would be able to facilitate a process where those private providers would waive or minimize costs, as the letter encourages.
That said, Debbie Churgai, interim director of Americans for Safe Access, told Marijuana Moment that she does not view the verbal recommendation caveat as "an extra hoop to jump through," but rather as "an opportunity for many veterans to openly talk with and get acceptance and assistance from their VA physicians."
If veterans are able to get verbal advice from VA doctors on how to fill out state applications to become registered patients and can be directed on the process of submitting them to relevant agencies, that would represent a positive development compared to the current system, where patients are completely on their own in navigating the process.
"I think having the ability to talk with their primary physician about cannabis and get verbal approval (i.e recommendation) from them is really huge and amazing news for veterans. Or at least it's a tiny step in the right direction," Churgai said. "Having a VA physician suggest cannabis as medicine with a verbal recommendation could help many patients open up their minds about cannabis as an option for treatment."
She added that "this could help in court as well to protect physicians when talking about cannabis" because the current policy of allowing them to discuss it but not endorse it "could be seen as confusing, so for many this may help physicians feel more comfortable talking about cannabis with their patients."
In their letter, the Massachusetts lawmakers went on to say that "VA clinicians who provide this temporary, limited assistance to veterans should be clearly advised by the VA that they will not be subject to disciplinary action," and they urged "VA to work with the Justice Department to formally advise VA providers who conduct these clinical activities that they will not face criminal prosecution under federal marijuana laws."
"By authorizing these tailored, temporary actions, the VA could help Massachusetts veterans who use, or are interested in using, medical marijuana receive more comprehensive clinical advice from their VA providers, reduce opioid addiction and substance use disorders, and achieve better health outcomes," they concluded. "Finally, when this public health emergency ends, we urge VA to consider making this directive the official policy of the Department going forward."
Advocates also say that such a policy change would be important because veterans should be empowered to discuss cannabis treatment, get a recommendation and continue that dialogue with a VA clinician they know and have an existing relationship with. It could help that VA doctors would be making referrals to credible non-VA physicians to complete the registration process, as well, instead of having veterans use less trustworthy cannabis-focused physician services that they have to find on their own.
Michael Liszewski, principal of the Enact Group, acknowledged that the move "would not necessarily facilitate a veteran being able to register with a state medical cannabis program" but said that "it does have some practical merit."
"By encouraging vets to speak with their VA doctors from which they are receiving ongoing care, veterans would receive more fully-informed care," he said. "While allowing referrals to trusted physicians outside the VA system to complete paperwork means veterans will still be paying out of pocket for the exam, the directive would ease the barrier."
Clark, one of the representatives signing the new letter, has previously cited veterans' access to cannabis in urging the Massachusetts government to reverse its decision to close recreational marijuana shops—which the governor said was necessary to prevent out-of-state consumers from visiting and potentially spreading the coronavirus.
Under federal policy, @DeptVetAffairs health care providers may not recommend marijuana or assist veterans in obtaining it. VA must change its policy so that no veteran is left when it comes to accessing health care during a national emergency — or ever. https://t.co/iUgrsaNCBB

— Katherine Clark (@RepKClark) April 16, 2020
A bill to allow VA doctors to issue medical cannabis recommendations (without the "verbal" stipulation) was approved by the House Veterans' Affairs Committee last month. Rep. Earl Blumenauer (D-OR) is the sponsor of that legislation, which was opposed by a VA official in an earlier hearing. The official said the the Drug Enforcement Administration advised against allowing the policy change.
"I'm appreciative of any attempt to broaden veterans' access to cannabis. It's an important step towards removing barriers that many veterans face when seeking care," Blumenauer told Marijuana Moment in response to the new push from the Massachusetts delegation. "During this time when we are recommending that those at risk distance themselves from others, that includes going to the doctor unnecessarily. Veterans deserve access to medical cannabis treatment at the recommendation of their physician, period. It's past time we give them that unfettered access."
The Congressional Budget Office released an analysis last month projecting that Blumenauer's bill would have zero fiscal impact.
Outside of the veterans-specific issues related to federal marijuana policies during the coronavirus pandemic, there's also a congressional push in the works to expand disaster relief benefits to marijuana businesses. And eleven senators sent a letter to Appropriations Committee leadership earlier this month, asking for a provision to future spending legislation that would allow cannabis companies to access Small Business Administration (SBA) programs.
SBA has stated that marijuana businesses—as well as those that work "indirectly" with the industry—do not qualify for COVID-related relief while cannabis remains federally prohibited.
Also, in a recent call with the Democratic Caucus, Rep. Ed Perlmutter (D-CO) raised the issue marijuana banking access and, according to the congressman, House Speaker Nancy Pelosi (D-CA) said she wanted to include language ensuring that cannabis businesses can access those financial services in an upcoming coronavirus stimulus package.
Read the lawmakers' medical marijuana letter to VA below: 
Lawmakers Push VA On Medica… by Marijuana Moment on Scribd
Hemp Groups Push Federal Agency To Include Farmers In Coronavirus Relief Effort
Photo courtesy of WeedPornDaily.
IRS Official Offers Tax Advice To Marijuana Businesses And Says Feds Expect Industry To Keep Growing
The Internal Revenue Service (IRS) says it expects the marijuana industry to continue to grow, and it's offering some tips to cannabis businesses on staying compliant with taxes while the plant remains federally prohibited.
In a blog post on Monday, IRS's De Lon Harris said that the "evolving and complex issue my organization has been focused on is the tax implications for the rapidly growing cannabis/marijuana industry."
"The specific rules and regulations regarding how [marijuana] is taxed at the federal level provides the IRS an opportunity to promote voluntary compliance, not only through audits, but also through outreach and education," he said, noting the rapid expansion of state-legal cannabis markets. "And while there are 14 states that still ban cannabis use, we expect both unlicensed and licensed marijuana businesses to grow."
"It's tricky from a business perspective, because even though states are legalizing marijuana and treating its sale as a legal business enterprise, it's still considered a Schedule 1 controlled substance under federal law," Harris wrote. "That means a cannabis/marijuana business has additional considerations under the law, creating unique challenges for members of the industry."
The official, who serves as commissioner of IRS's Small Business/Self Employed (SB/SE) Examination division, recognized that the status quo means that marijuana businesses are forced to operate on a largely cash-only basis, and federal prohibition also means that companies in the sector are precluded to taking key tax deductions.
However, while the tax statute known as 280E means the industry is ineligible for most federal tax deductions and credits, he noted that marijuana firms "can deduct their cost of goods sold, which is basically the cost of their inventory."
"What isn't deductible are the normal overhead expenses, such as advertising expenses, wages and salaries, and travel expenses, to name a few," Harris said. "I understand this nuance can be a challenge for some business owners, and I also realize small businesses don't always have a lot of resources available to them.
The official previewed a new "Cannabis/Marijuana Initiative" the agency is launching that will provide specific job training to tax officials to effectively carry out audits within the industry, ensure that there's consistency in the IRS's policy for cannabis, work with stakeholders to ensure tax compliance and help to identify non-compliant businesses.
"I'm very focused on the success of this strategy because it's very important for business owners to understand that under our nation's tax laws, and specifically Internal Revenue Code 61, all income is taxable, even if someone is running a business that's considered illegal under federal law," he said. "This is a truly groundbreaking effort for our agency."
"Our strategy is not limited to pushing information out via our website in the hope that business owners will find it. I've made it a priority for my SB/SE organization to engage with the cannabis/marijuana industry through speaking events and other outreach. I have done three of these types of events over the last year, and what I have heard is a genuine desire to comply with the tax laws regarding the industry. Through this extended outreach, we hope to help small business owners and others fully understand the unique tax rules before there are any compliance issues."
"Since the unique circumstances of the cannabis industry can make tax preparation challenging, I hope that new and experienced business owners take my advice in this post and use our resources to ensure they understand their tax obligations and avoid penalties associated with non-compliance," the blog post concludes. "We're always here to help with tools, information and guidance."
This is yet another signal that while marijuana remains federally illegal, agencies are increasingly recognizing that a policy shift is happening in states and may well be on the horizon at the congressional level.
As leadership in the House and Senate work to advance legislation to deschedule cannabis, lawmakers have also pushed to enact clear, statutory protections for financial institutions that work with state-legal marijuana businesses. And that would be accomplished through House-passed standalone legislation, or an amendment that was attached to a defense spending bill this week.
In the interim, banks and credit unions are operating under 2014 guidance from the Financial Crimes Enforcement Network (FinCEN) that lays out reporting requirements for those that choose to service the marijuana industry. FinCEN released a report last week showing that there were 706 financial institutions that said they were actively serving cannabis clients as of the last quarter.
IRS separately hosted a forum last month dedicated to tax policy for marijuana businesses and cryptocurrency.
The seminar, which was presented by a representative of the National Association of Tax Professionals (NATP), examined issues such as allowable tax deductions while cannabis remains federally illegal and how different states approach taxing marijuana. It also covered issues related to paying taxes on earnings in Bitcoin and other forms of digital currency.
Earlier this year, IRS Commissioner Charles Rettig told Congress that the agency would "prefer" for state-legal marijuana businesses to be able to pay taxes electronically, as the current largely cash-based system under federal cannabis prohibition is onerous and presents risks to workers.
Former Treasury Secretary Steven Mnuchin said in 2019 that he'd like to see Congress approve legislation resolving the cannabis banking issue and he pointed to the fact that IRS has had to build "cash rooms" to deposit taxes from those businesses as an example of the problem.
IRS released updated guidance on tax policy for the marijuana industry last year, including instructions on how cannabis businesses that don't have access to bank accounts can pay their tax bills using large amounts of cash.
The update appears to be responsive to a Treasury Department internal watchdog report that was released earlier in the year. The department's inspector general for tax administration had criticized IRS for failing to adequately advise taxpayers in the marijuana industry about compliance with federal tax laws. And it directed the agency to "develop and publicize guidance specific to the marijuana industry."
Harris's predecessor at IRS SB/SE also participated in an informational webinar in December, offering candid insights on a variety of cannabis industry issues from the federal perspective.
Marijuana Arrests Dropped Sharply In 2020 As Both COVID And Legalization Spread, FBI Data Shows
Massachusetts Lawmakers Discuss Drug Decriminalization And Safe Injection Sites At Hearing
Massachusetts lawmakers on Monday heard testimony on separate proposals to decriminalize drug possession and establish a pilot program for safe injection facilities where people could use illicit substances in a medically supervised environment to prevent overdose deaths and facilitate treatment.
The state legislature's Joint Committee on Mental Health, Substance Use and Recovery held a hearing on the harm reduction proposals, with experts and people personally impacted by substance misuse advocating for new approaches to drugs that destigmatize addiction and offer people resources outside of a criminal justice context.
The decriminalization bill would replace criminal penalties for the possession of any controlled substance with a civil fine of up to $50. To avoid the fine, individuals could enroll in a "needs screening to identify health and other service needs, including but not limited to services that may address any problematic substance use and mental health conditions, lack of employment, housing, or food, and any need for civil legal services."
For the safe injection site legislation, the state would establish a 10-year pilot program where at least two facilities would "utilize harm reduction tools, including clinical monitoring of the consumption of pre-obtained controlled substances in the presence of trained staff, for the purpose of reducing the risks of disease transmission and preventing overdose deaths."
A separate, less far-reaching bill that was added to the agenda in a late addition would direct the Department of Public Health to simply "evaluate the feasibility" of safe consumption sites and then report back to lawmakers by July 31, 2022..
The joint committee listened to academics, health professionals, lawmakers discuss the reform proposals but did not take immediate action on any of the legislation. It's unclear when the bills will be taken up again for further consideration.
"By every metric, the war on drugs has been a catastrophic failure," Rep. Mike Connolly (D) said. "In the United States and here in Massachusetts, the criminalization of drug possession is a major driver of mass incarceration. We know that black people have been incarcerated at a rate eight times higher than white people, and there's no question that the criminalization of substance use issues has contributed to these terrible disparities."
Connolly is also the sponsor of legislation that received a Joint Judiciary Committee hearing in July on  studying the implications of legalizing psychedelics like psilocybin and ayahuasca.
Officials with at least one Massachusetts city, Somerville, said that there are plans in the work to launch a safe injection facility in the jurisdiction. And they want to see the statewide bill pass to provide additional protections against being federally penalized.
"State legislation, wielding its constitutionally granted powers to enact laws for public health and safety, has the ability to greatly minimize these risks through legislation authorizing a pilot of safe consumption sites," Hannah Pappenheim, assistant city solicitor at the City of Somerville, said. "In addition, state legislation would also minimize the risk of costly—but more importantly, lengthy—litigation."
The official noted that a separate, Pennsylvania-based case on the legality of safe injection sites has been ongoing in federal courts for years at this point.
A coalition of 80 current and former prosecutors and law enforcement officials—including one who is President Joe Biden's pick for U.S. attorney of Massachusetts—recently filed a brief urging the Supreme Court to take up the case.
Xavier Bacerra, the Biden administration's secretary of health and human services, was among eight top state law enforcement officials who filed an earlier amicus brief in support of the Philadelphia-based Safehouse's safe injection site plan when he served as California's attorney general.
"State legislation paves the way for a more expedient process in Somerville, and of course elsewhere in the Commonwealth," Pappenheim said.
Somerville Mayor Joseph Curtatone (D) said at Monday's hearing that "it's important for Massachusetts to finally lead—not just compiling, but implementing a strategy that reduces harm and save lives." He conceded that he previously opposed the concept of allowing safe consumption sites; but his personal experience knowing people in his immediate family who suffered from addiction—as well as his own review of the scientific literature on harm reduction alternatives to criminalization—led him to embrace the reforms.
Massachusetts lawmakers advanced similar legislation last year, but it was not ultimately enacted.
The governor of neighboring Rhode Island signed a bill in July to establish a safe consumption site pilot program where people could test and use currently illicit drugs in a medically supervised environment. It became the first state in the country to legalize the harm reduction centers. It's not clear whether the Department of Justice will seek to intervene to prevent the opening of such facilities in that state.
Oamshri Amarasingham, deputy legislative director of the ACLU of Massachusetts, voiced support for both reform proposals at Monday's hearing and told WGBH that establishing a safe injection site pilot program "is one piece of that puzzle" that is "critically important and that's had great success in other countries."
The ACLU has long supported shifting to a #PublicHealth approach to drug policy rather than a criminal one…

Here's a report featuring additional statements from Oami @Amarasingham, our deputy legislative director. #Mapoli #Bospoli https://t.co/g1i9xbC2jS

— ACLU Massachusetts (@ACLU_Mass) September 27, 2021
Shaleen Title, a former Massachusetts cannabis commissioner who now heads the Parabola Center, juxtaposed how laws handle substances like caffeine, alcohol and nicotine differently from currently illegal drugs.
"What separates that from when we have these illicit drugs, where handcuffs and cages are involved, and what led that to be? The reason has nothing to do with science, or evidence or the relative dangers of those drugs," she said. "The reason is because—and this is well-documented—those drugs could be scapegoated and blamed on their association with indigenous and Indian and Mexican and Chinese and other cultures, and then used to target communities of color, particularly black and Latino people nationally and here in Massachusetts."
At the same time that Massachusetts legislators are looking into harm reduction and broad drug decriminalization, local activists in the state have also been pursuing psychedelics reform.
Three Massachusetts cities—Northampton, Somerville and Cambridge—have each passed resolutions to deprioritize enforcement of laws against the possession, use and distribution of a wide range of psychedelics and other drugs. The Easthampton City Council is also exploring a resolution to decriminalize a wide range of entheogenic substances, with a meeting set for Friday.
Marijuana Arrests Dropped Sharply In 2020 As Both COVID And Legalization Spread, FBI Data Shows
Marijuana Arrests Dropped Sharply In 2020 As Both COVID And Legalization Spread, FBI Data Shows
Marijuana arrests declined significantly in 2020 amid the coronavirus pandemic, newly released FBI data shows.
There were 1,155,610 drug-related arrests overall last year, with cannabis sales and possession busts accounting for just over 30 percent (or 350,150) of those cases. The vast majority were for marijuana possession alone.
The agency's data shows that there was a cannabis arrest every 90 seconds in the country in 2020, and there was a drug-related arrest every 27 seconds.
While these figures still highlight the rampant, ongoing criminalization of cannabis in states across the U.S., it's a substantial deescalation compared to 2019, when FBI reported a total of 545,601 marijuana arrests. That amounted to a cannabis bust every 58 seconds.
Put another way, there was a 36 percent decrease in cannabis cases from 2019 to 2020. And while the federal agency doesn't attempt to explain the statistical shift, there are a number of factors that could help explain it.
One of the more obvious societal changes during that timeframe is the COVID-19 health crisis, which involved social distancing requirements and generally discouraged people from being out in public where they might be at higher risk of being arrested for simple possession.
But advocates have also pointed out that the marijuana reform movement could be playing a role. Illinois's adult-use cannabis law took effect at the beginning of 2020, for example. Hawaii, New Mexico and North Dakota also enacted decriminalization of marijuana possession in 2019, and Virginia followed suit the next year.
In Arizona, limited cannabis possession was legalized for adults starting on November 30, 2020 following voter approval of a reform initiative earlier that month.
"As more states move toward the sensible policy of legalizing and regulating cannabis, we are seeing a decline in the arrest of non-violent marijuana consumers nationwide," NORML Executive Director Erik Altieri told Marijuana Moment. "The fight for legalization is a fight for justice. While these numbers represent a historic decline in arrests, even one person being put into handcuffs for the simple possession of marijuana is too many."
Despite the decline in cannabis busts, the new data shows that American law enforcement still carried out more arrests for marijuana alone last year than for murder, rape, robbery, burglary, fraud and embezzlement combined.
It should be noted that not all local police participate in FBI's reporting program, so these figures are not holistic and are estimates the agency makes based on those that do submit data.
The country had seen a consistent decline in cannabis arrests for roughly a decade prior to 2016, when those cases started to rise up until 2019.
Observers expect to see the downward trend in cannabis busts continue as more states move to end prohibition and law enforcement deprioritizes marijuana-relate cases. In New York, for example, police received new guidance this year stipulating that adults 21 and older can possess certain amounts of marijuana and consume it in places where tobacco use is permitted.
That directive alone seems to have led to a dramatic decrease in cannabis arrests in New York City.
Federal marijuana trafficking cases also continued to decline in 2020 as more states have moved to legalize, an analysis from the U.S. Sentencing Commission (USSC) that was released in June found.
Federal prosecutions of drug-related crimes overall increased in 2019, but cases involving marijuana dropped by more than a quarter, according to an end-of-year report released by Supreme Court Chief Justice John Roberts in December.
A study released by the Cato Institute in 2018 found that "state-level marijuana legalization has significantly undercut marijuana smuggling."
New York Governor Says Marijuana Legalization Will Create 'Thousands' Of Jobs And Touts Regulatory Appointments