VA Should Let Doctors 'Verbally' Recommend Medical Marijuana Amid Coronavirus, Lawmakers Say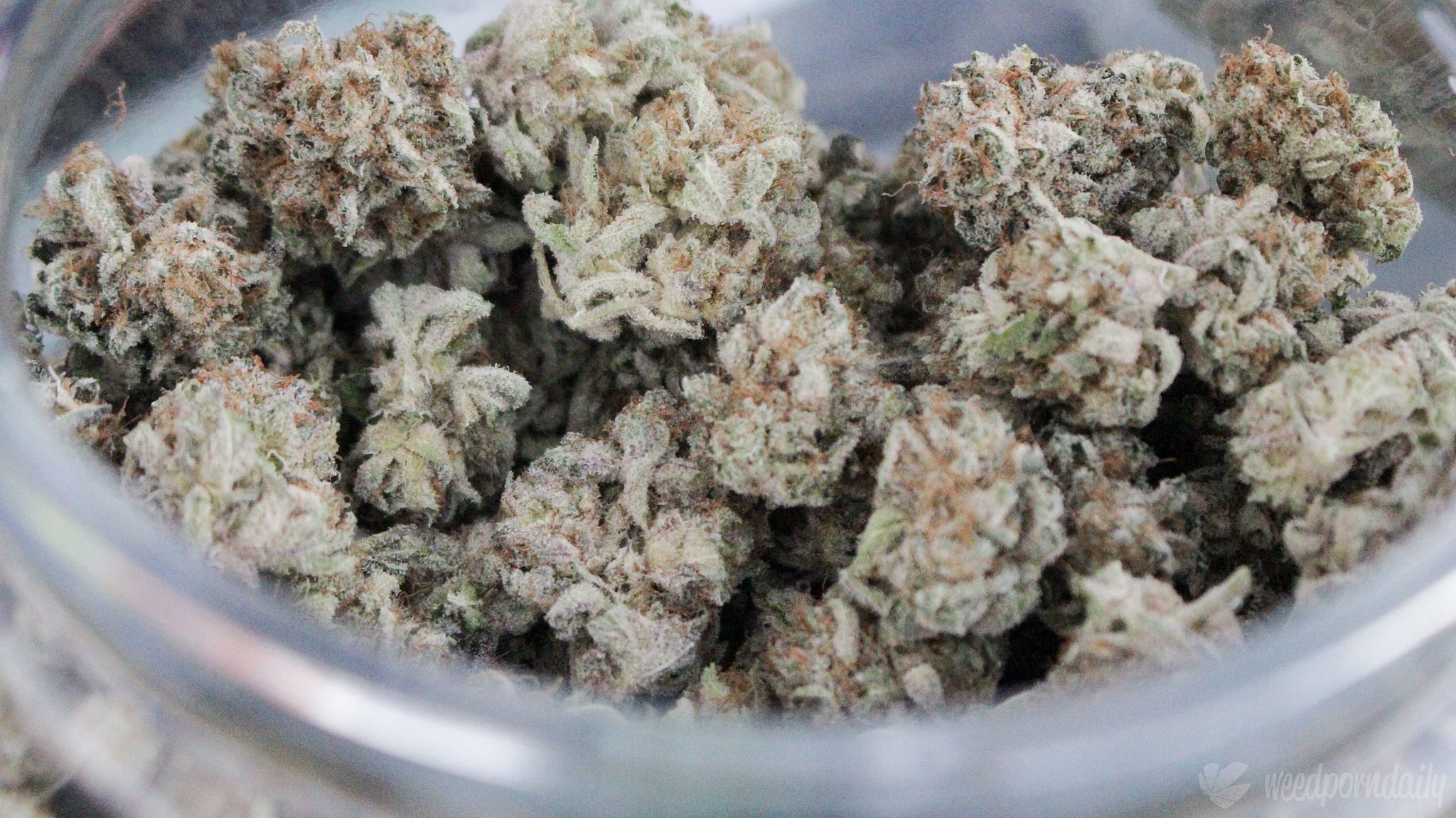 Seven members of the Massachusetts congressional delegation are urging the head of the U.S. Department of Veterans Affairs (VA) to allow VA physicians to verbally recommend medical marijuana to military veterans amid the coronavirus pandemic.
The letter, led by Sen. Elizabeth Warren (D-MA) and shared exclusively with Marijuana Moment, stresses that Massachusetts has shuttered recreational marijuana shops during the COVID-19 crisis, which has driven some to transition to the medical cannabis dispensaries that remain open as essential services under the governor's order. But because veterans may avoid registering as cannabis patients out of concern that they could lose federal benefits and are now left without access to medicine, the lawmakers want VA to amend its policies, at least on a temporary basis.
"As this global pandemic continues to adversely affect veterans' behavioral and physical health conditions, we believe that veterans who legally use cannabis in the Commonwealth to treat their ailments deserve to receive more robust assistance from qualified medical personnel at their local VA," the lawmakers, including House Rules Committee Chairman James McGovern (D-MA), wrote, adding that they feel VA should "consider making this directive the official policy" of VA on a permanent basis once the current health emergency is over.
It's unclear what the practical impact of allowing VA doctors to make "verbal" recommendations would be, given that state medical marijuana certifications generally require a written component from doctors.
An aide to Warren told Marijuana Moment that the senator would ultimately like to see VA doctors be able to offer written recommendations and that the hope is the incremental reform could provide short-term relief to veterans and set the stage for broader policy changes down the line.
The staffer also noted that Warren is pushing for comprehensive federal marijuana legalization and wants medical cannabis products covered under VA insurance for veterans just like any other legal medication.
VA currently allows and encourages veterans to discuss their use of marijuana as a treatment for various ailments with their government doctors, but it specifically prohibits its physicians from issuing recommendations needed to register as a qualified patient under a state-legal program or from assisting in obtaining medical cannabis in any way.
"Veterans in Massachusetts use medical marijuana to treat a variety of ailments, including post-traumatic stress disorder (PTSD), anxiety, chronic pain, and others," the Wednesday letter, which was also signed by Sen. Ed Markey and Reps. Katherine Clark, Seth Moulton, Ayanna Pressley and Joseph Kennedy III, all Democrats, states.
"For many veterans in Massachusetts, medical marijuana works in treating their health conditions, which can be exacerbated by the coronavirus pandemic," they wrote to VA Secretary Robert Wilkie. "Therefore, during this unprecedented public health emergency, VA should issue a directive explicitly authorizing its health care providers to make sensible, clinically sound verbal recommendations to veterans related to participation in state-approved medical marijuana programs and services and to provide advice to veterans as they complete forms and other paperwork reflecting those recommendations."
States that have medical cannabis programs generally require a licensed doctor's signature in order for a patient to be certified, so the language around "verbal" recommendations by itself wouldn't help veterans obtain legally protected patient status. But the letter has a suggestion for how VA personnel could help nonetheless.
"When veterans request advice on paperwork related to participating in a state-approved marijuana program, VA clinicians should be advised that they can make verbal referrals to knowledgeable non-VA providers who are registered with a state-approved program and can offer feasible options that minimize, or completely waive, the cost to the veteran," the lawmakers wrote.
But veterans are already able to seek out written recommendations from non-VA physicians, and it's not clear how VA would be able to facilitate a process where those private providers would waive or minimize costs, as the letter encourages.
That said, Debbie Churgai, interim director of Americans for Safe Access, told Marijuana Moment that she does not view the verbal recommendation caveat as "an extra hoop to jump through," but rather as "an opportunity for many veterans to openly talk with and get acceptance and assistance from their VA physicians."
If veterans are able to get verbal advice from VA doctors on how to fill out state applications to become registered patients and can be directed on the process of submitting them to relevant agencies, that would represent a positive development compared to the current system, where patients are completely on their own in navigating the process.
"I think having the ability to talk with their primary physician about cannabis and get verbal approval (i.e recommendation) from them is really huge and amazing news for veterans. Or at least it's a tiny step in the right direction," Churgai said. "Having a VA physician suggest cannabis as medicine with a verbal recommendation could help many patients open up their minds about cannabis as an option for treatment."
She added that "this could help in court as well to protect physicians when talking about cannabis" because the current policy of allowing them to discuss it but not endorse it "could be seen as confusing, so for many this may help physicians feel more comfortable talking about cannabis with their patients."
In their letter, the Massachusetts lawmakers went on to say that "VA clinicians who provide this temporary, limited assistance to veterans should be clearly advised by the VA that they will not be subject to disciplinary action," and they urged "VA to work with the Justice Department to formally advise VA providers who conduct these clinical activities that they will not face criminal prosecution under federal marijuana laws."
"By authorizing these tailored, temporary actions, the VA could help Massachusetts veterans who use, or are interested in using, medical marijuana receive more comprehensive clinical advice from their VA providers, reduce opioid addiction and substance use disorders, and achieve better health outcomes," they concluded. "Finally, when this public health emergency ends, we urge VA to consider making this directive the official policy of the Department going forward."
Advocates also say that such a policy change would be important because veterans should be empowered to discuss cannabis treatment, get a recommendation and continue that dialogue with a VA clinician they know and have an existing relationship with. It could help that VA doctors would be making referrals to credible non-VA physicians to complete the registration process, as well, instead of having veterans use less trustworthy cannabis-focused physician services that they have to find on their own.
Michael Liszewski, principal of the Enact Group, acknowledged that the move "would not necessarily facilitate a veteran being able to register with a state medical cannabis program" but said that "it does have some practical merit."
"By encouraging vets to speak with their VA doctors from which they are receiving ongoing care, veterans would receive more fully-informed care," he said. "While allowing referrals to trusted physicians outside the VA system to complete paperwork means veterans will still be paying out of pocket for the exam, the directive would ease the barrier."
Clark, one of the representatives signing the new letter, has previously cited veterans' access to cannabis in urging the Massachusetts government to reverse its decision to close recreational marijuana shops—which the governor said was necessary to prevent out-of-state consumers from visiting and potentially spreading the coronavirus.
Under federal policy, @DeptVetAffairs health care providers may not recommend marijuana or assist veterans in obtaining it. VA must change its policy so that no veteran is left when it comes to accessing health care during a national emergency — or ever. https://t.co/iUgrsaNCBB

— Katherine Clark (@RepKClark) April 16, 2020
A bill to allow VA doctors to issue medical cannabis recommendations (without the "verbal" stipulation) was approved by the House Veterans' Affairs Committee last month. Rep. Earl Blumenauer (D-OR) is the sponsor of that legislation, which was opposed by a VA official in an earlier hearing. The official said the the Drug Enforcement Administration advised against allowing the policy change.
"I'm appreciative of any attempt to broaden veterans' access to cannabis. It's an important step towards removing barriers that many veterans face when seeking care," Blumenauer told Marijuana Moment in response to the new push from the Massachusetts delegation. "During this time when we are recommending that those at risk distance themselves from others, that includes going to the doctor unnecessarily. Veterans deserve access to medical cannabis treatment at the recommendation of their physician, period. It's past time we give them that unfettered access."
The Congressional Budget Office released an analysis last month projecting that Blumenauer's bill would have zero fiscal impact.
Outside of the veterans-specific issues related to federal marijuana policies during the coronavirus pandemic, there's also a congressional push in the works to expand disaster relief benefits to marijuana businesses. And eleven senators sent a letter to Appropriations Committee leadership earlier this month, asking for a provision to future spending legislation that would allow cannabis companies to access Small Business Administration (SBA) programs.
SBA has stated that marijuana businesses—as well as those that work "indirectly" with the industry—do not qualify for COVID-related relief while cannabis remains federally prohibited.
Also, in a recent call with the Democratic Caucus, Rep. Ed Perlmutter (D-CO) raised the issue marijuana banking access and, according to the congressman, House Speaker Nancy Pelosi (D-CA) said she wanted to include language ensuring that cannabis businesses can access those financial services in an upcoming coronavirus stimulus package.
Read the lawmakers' medical marijuana letter to VA below: 
Lawmakers Push VA On Medica… by Marijuana Moment on Scribd
Hemp Groups Push Federal Agency To Include Farmers In Coronavirus Relief Effort
Photo courtesy of WeedPornDaily.
Louisiana Senate And House Both Approve Significant Medical Marijuana Expansion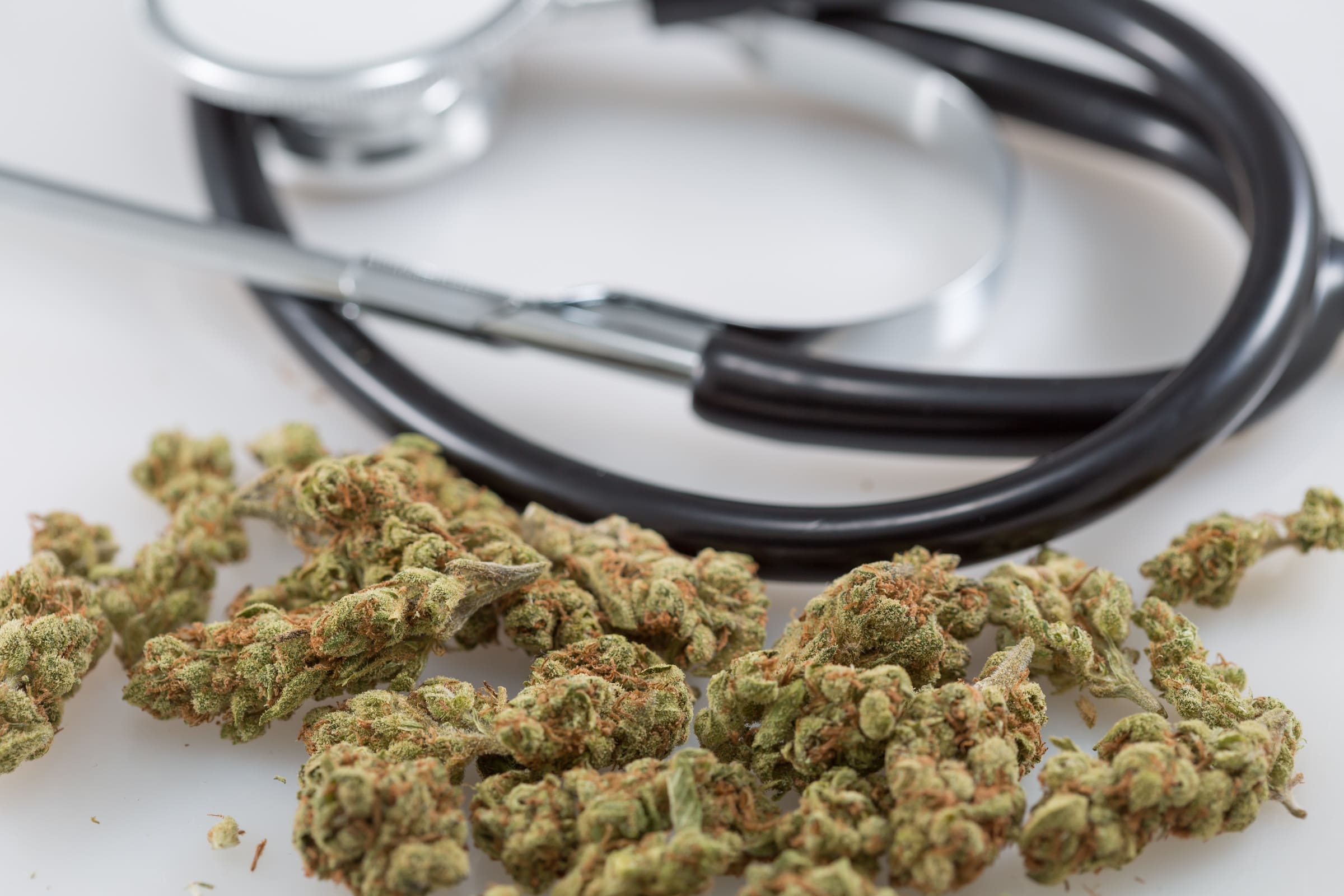 The Louisiana Senate approved a bill to significantly expand the state's medical marijuana program on Wednesday, and a committee advanced separate legislation on banking access for cannabis businesses.
The expansion proposal, which the House of Representatives approved last week, would allow physicians to recommend medical cannabis to patients for any debilitating condition that they deem fit instead of from the limited list of maladies that's used under current law.
The Senate Health and Welfare Committee advanced the proposal last week and now the full chamber has approved it in a 28-6 vote. Before the bill heads to the desk of Gov. John Bel Edwards (D) for signature or veto, the House will have to sign off on an amendment made by the Senate to require dispensaries to record medical marijuana purchases in the state prescription monitoring program database.
As originally drafted, the bill sponsored by Rep. Larry Bagley (R) would have simply added traumatic brain injuries and concussions to the list of conditions that qualify a patient for a marijuana recommendation. But it was amended in a House committee to add several other conditions as well as language stipulating that cannabis can be recommended for any condition that a physician "considers debilitating to an individual patient."
Under current law there are only 14 conditions that qualify patients for marijuana.
"House Bill 819 is the new standard for medical marijuana programs. The bill allows any doctor who is licensed by and in good standing with the Louisiana Board of Medical Examiners to make medical marijuana recommendations for their patients," Bagley told Marijuana Moment. "The bill also ends the Legislature's task of picking medical winners and losers each session, and instead allows doctors to recommend medical marijuana for any condition that a physician, in his medical opinion, considers debilitating to an individual patient."
Bagley also introduced a House-passed bill to provide for cannabis deliveries to patients, but he voluntarily withdrew it from Senate committee consideration last week and told Marijuana Moment it's because he felt the medical marijuana expansion legislation would already allow cannabis products to be delivered to patients like other traditional pharmaceuticals.
The delivery bill would have required a government regulatory body to develop "procedures and regulations relative to delivery of dispensed marijuana to patients by designated employees or agents of the pharmacy."
It's not clear if regulators will agree with Bagley's interpretation, as doctors are still prohibited from "prescribing" cannabis and marijuana products are not dispensed through traditional pharmacies. That said, they recently released a memo authorizing dispensaries to temporarily deliver cannabis to patients during the COVID-19 pandemic, so it's possible officials will be amendable to extending that policy on a permanent basis.
State lawmakers also advanced several other pieces of cannabis reform legislation last week.
A bill introduced by Rep. Edmond Jordan (D) to protect banks and credit unions that service cannabis businesses from being penalized by state regulators cleared the full House in a 74-20 vote.
That measure was approved by Senate Committee on Commerce, Consumer Protection and International Affairs on Wednesday, setting it up for floor action in the chamber.
Also last week, the House Labor and Industrial Relations Committee unanimously approved a resolution to establish "a task force to study and make recommendations relative to the cannabis industry projected workforce demands."
Text of the legislation states that "there is a need to study the workforce demands and the skills necessary to supply the cannabis industry with a capable and compete workforce, including physicians, nurse practitioners, nurses, and other healthcare practitioners."
Legislators have until the end of the legislative session on June 1 to get any of the measures to the governor's desk.
Marijuana Dispensaries Excluded From New York's Coronavirus Loan Program
Former Attorney General, Lawmakers And Police Leaders Call For Federal Marijuana Legalization Waivers
A task force comprised of former lawmakers, federal prosecutors and reform advocates issued a series of recommendations on Wednesday about criminal justice policy changes that should be enacted, and that includes creating a waiver system to allow states to set their own marijuana policies without federal interference.
The Council on Criminal Justice task force was established prior to the coronavirus pandemic, but its new report said the health crisis has "underscored the urgency" of the recommendations. While the group is far from the only criminal justice-minded organization to push for cannabis reform, it's especially notable because of the backgrounds of its membership.
Sally Yates, who served as deputy attorney general and interim attorney general, is on the task force. So is former Georgia Gov. Nathan Deal (R), former Philadelphia Mayor Michael Nutter and former Washington, D.C. and Philadelphia Police Chief Charles Ramsey. Mark Holden, who was senior vice president and general counsel at Koch Industries, and David Safavian, general counsel of the American Conservative Union, are also members.
Together, the group agreed on 15 reform recommendations.
While they didn't endorse federally legalizing cannabis outright, the group said the current conflict between local and national policy is untenable and should be addressed in the interim by creating waivers for states to proceed with marijuana legalization without the fear of federal intervention.
"The federal government must act to resolve this conflict and confusion, by creating an environment that respects sovereignty and by providing a responsible framework in which states can make policy choices," they said. "Without federal action, the cannabis industry will continue to operate without consistent guardrails and guidance for testing, labeling, and marketing—to minors and all consumers."
"The Task Force concludes that neither a federal crackdown nor a hands-off approach is advisable. In the absence of cannabis rescheduling, or its legalization at the federal level, the Task Force recommends that Congress and the Administration develop a state waiver process or contractual framework. Without it, states and the industry will continue to exist under an illusion of sovereignty where circumstances can change at any moment. A balanced and thoughtful accommodation from the federal government would provide confidence to states, stabilize the market, and help address many of the myriad safety and health problems."
To implement the recommendation, the group wants the federal government to create an interagency task force including representatives of the Departments of Justice, Treasury and Health and Human Services, among other agencies. Members would be charged with creating policies and standards on best public health practices regarding issues such as product availability, testing, labeling, marketing and child-resistant packaging.
It would also lay out guidelines for banks that work with the cannabis industry as well as guidance, grant funding and assistance to aid law enforcement efforts to crack down on illicit marijuana distribution. Also recommended is an expansion of National Institute on Drug Abuse-supported research on the potential benefits and risks of cannabis as well as the effects of regulatory legal models.
New federal legislation "should provide guidance and assurances to all stakeholders legally operating under the waiver and/or contractual agreement, shielding them from civil and/or criminal liability," the report says.
Our task force report is the culmination of hard work by the 14-member task force, composed of key leaders in the criminal justice field.

Many thanks to Task Force Chair and former Georgia Governor @NathanDeal for his leadership in this effort. https://t.co/8ebV1dLcDZ

— Council on Criminal Justice (@CouncilonCJ) May 27, 2020
Beyond marijuana, the Council on Criminal Justice task force also proposed eliminating mandatory minimum sentences for all federal drug crimes in order to reduce the prison population, automatically sealing public criminal records for non-violent federal convictions "including simple possession of controlled substances, following a conviction-free period of no longer than seven years" and establishing "independent oversight of the federal prison system."
Due to the high rate of substance use disorders in prisons, the task force also recommended enhancing access "to evidence-based treatment services" that can "help break the cycle of substance use and incarceration." Medication-assisted treatment would be an example of such a service, the report said.
"The pandemic engulfing the world has exposed more fully than ever the deficiencies in our nation's criminal justice system, and how those deficiencies endanger people, communities, and public safety," Nutter said in a press release. "Let us honor the pain, suffering, and loss of life that has occurred during this crisis by sharpening and refocusing our work for change."
Another task force that advocates are eyeing was recently formed to make criminal justice recommendations to presumptive Democratic presidential nominee Joe Biden. The candidate and Sen. Bernie Sanders (I-VT), who dropped out of the race in April, teamed up to create the group, and most members are in favor of marijuana legalization, in contrast to Biden's current position. It remains to be seen whether they will formally recommend adopting broader cannabis reform as part of the former vice president's platform.
44 Members Of Congress Push Feds To Investigate Police Shooting Of Black Woman In Botched Drug Raid
Photo courtesy of Mike Latimer.
Marijuana Dispensaries Excluded From New York's Coronavirus Loan Program
Not only are marijuana businesses excluded from federal coronavirus relief funds, but medical cannabis dispensaries in New York are also ineligible for a new COVID-19 loan program that the state is offering.
Under the New York Forward Loan Fund (NYFLF), marijuana shops are specifically excluded, alongside payday loan providers, pawn shops, strip clubs, liquor stores and astrologers. Information pages about the program don't provide a reason for why dispensaries are considered ineligible.
"The working capital loans are timed to support businesses and organizations as they proceed to reopen and have upfront expenses to comply with guidelines (e.g., inventory, marketing, refitting for new social distancing guidelines) under the New York Forward Plan," a description of the program states.
This eligibility requirement restrictions come despite the fact that most states, including New York, have deemed cannabis businesses as essential services that can continue to operate during the pandemic.
For the industry in the Empire State, the loan exclusion is another gut punch in a crisis. There have been widespread calls from stakeholders, advocates and legislatures to provide the market with equitable relief from the federal Small Business Administration and, while that so far has not panned out, there's been hope that states could help fill the gap.
"Given that cannabis businesses are ineligible for federal relief, it is unconscionable for the state of New York to deny them access to state-based relief efforts," Morgan Fox, media relations director for the National Cannabis Industry Association, told Marijuana Moment. "These businesses have been going above and beyond to provide continuous healthcare, protect jobs, and generate revenue for the state under terrible conditions just like other essential services."
"Leaving them in the lurch like this is a tremendous disservice to the people who risked their health to provide medical cannabis to the people that need it, and will stunt the ability of the industry to recover and grow at a time when the economy needs it most," he said.
Katie Neer, chair of the New York Medical Cannabis Industry Association and director of government relations for Acreage Holdings, told Marijuana Moment that it's "unfortunate that medical cannabis operators, which are licensed and regulated in New York, and help thousands of patients manage a wide range of ailments, conditions, and illnesses, continue to be lumped in with other so-called 'sin' businesses, like pay-day loan stores, massage parlors, and strip clubs."
"The reality is that New York's medical cannabis program, established by the governor and Legislature in 2014, is one of the most restrictive in the nation," she said. "As a result, the industry was struggling prior to the pandemic, even as it was deemed 'essential' and continues to serve patients throughout the crisis."
"While we are eager to participate in the economic recovery at both the state and federal levels, accessing capital has long been a struggle for cannabis operators due to cannabis remaining a federally illegal schedule I drug. We applaud the state's $100 million New York Forward Loan fund to support small businesses, but we regret not being able to participate due to inconsistencies between state and federal law. To that end, we urge the US Senate to include the SAFE Banking Act in the next federal aid package, which would improve the cannabis industry's access to capital and ensure that state administered efforts like this one can include state-legal cannabis operators."
It's possible that because this loan program is the product of a private-public partnership involving several large national banks, the cannabis exclusion could be related to perceived risks associated with providing financial services to a federally illicit market.
While New York might not be extending state-level relief to cannabis businesses, lawmakers in Massachusetts are actively considering legislation that would establish a coronavirus relief program for marijuana firms and other companies that are left out of federal aid.
In the meantime, at the federal level, the House passed a COVID-19 package that does contain language that would protect banks that service cannabis businesses from being penalized by federal regulators. Advocates argue that this would mitigate the spread of the virus in a heavily cash-based industry.
Rep. Earl Blumenauer (D-OR) also introduced a bill last month that would extend SBA access to marijuana companies.
New York Gov. Andrew Cuomo (D) was recently asked why the state hasn't legalized cannabis for adult use as a means to generate much-needed tax revenue during the pandemic. He said it's a policy change he expects will happen, but it's a "complicated issue and it has to be done in a comprehensive way."
Interview: Cory Gardner Talks Marijuana, Trump And His Reelection Bid