Utah cannabis measure has enough signatures for ballot (Newsletter: April 23, 2018)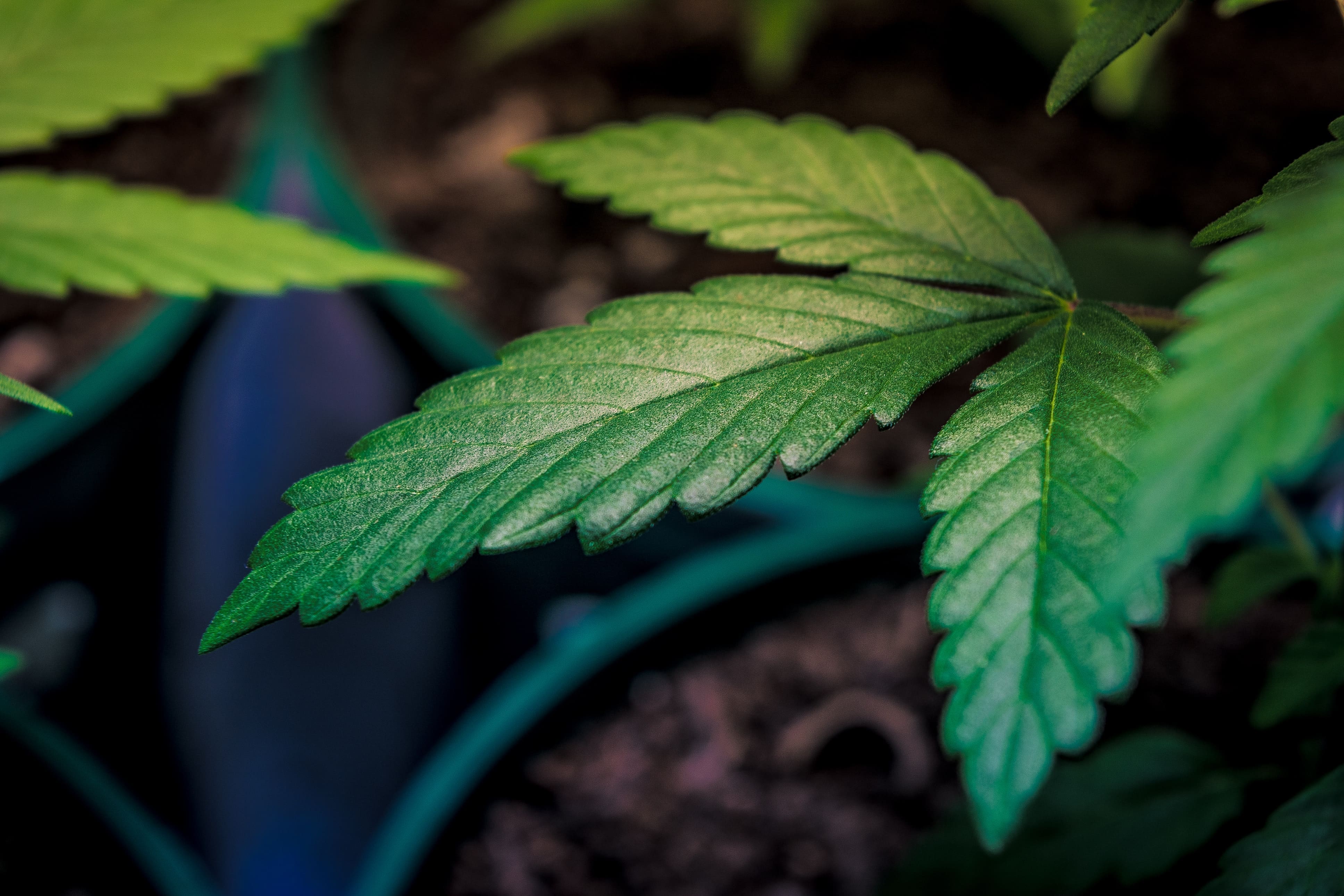 WA gov brags about "best weed;" Canada's Liberal Party backs drug decrim; Senator endorses legalization
Subscribe to receive Marijuana Moment's newsletter in your inbox every weekday morning. It's the best way to make sure you know which cannabis stories are shaping the day.
Your support makes Marijuana Moment possible…
Exciting news!

While we're still a handful of individual Patreon supporters short of our goal of 250 monthly pledges, several of our recent donors were especially generous, so….

Marijuana Moment just hired its first freelancer! Journalist Kyle Jaeger has been writing about cannabis policy for years at outlets like VICE, attn and others, and he reported his first major scoop for Marijuana Moment on Friday (see below).

If you want to help us expand the amount of cannabis advocacy journalism we are putting out every day, please consider stepping up with a monthly pledge on Patreon, like other generous supporters who value our work recently have…
Joshua Mandell of Akerman LLP: "Thanks for the great service you provide."
Subscribers who value this daily dispatch enough to show their support with a few dollars help me keep doing this. Please chip in and help ensure Marijuana Moment's continued operations.
http://patreon.com/marijuanamoment

/ TOP THINGS TO KNOW

Utah activists collected enough signatures to qualify a medical cannabis measure for the state's November ballot, county officials told Marijuana Moment.

Washington State Gov. Jay Inslee (D) bragged that his state has "the best weed in the United States of America."

Canada's Liberal Party adopted a resolution calling for decriminalization of all drugs.

A large number of politicians, celebrities and mainstream brands posted 4/20 tweets, including some who visited cannabis dispensaries to celebrate the day.

/ FEDERAL

U.S. Sen. Martin Heinrich (D-NM) endorsed legalizing marijuana.

Congresswoman Eleanor Holmes Norton (D-DC) is introducing legislation to allow medical cannabis in public housing.

U.S. Sen. Kirsten Gillibrand (D-NY) is demanding that U.S. Attorney General Jeff Sessions meet with people who have been harmed by the war on drugs.

U.S. Sen. Orrin Hatch (R-UT) said he's "known for supporting medical marijuana" but that he hasn't looked at the state's pending medical cannabis ballot measure yet.

U.S. Senate Majority Leader Mitch McConnell (R-KY) published an op-ed about his support for legalizing hemp.

U.S. Sen. Bernie Sanders (I-VT) spoke about Portugal's decriminalization of all drugs.

U.S. Sen. Cory Booker (D-NJ) said he gets "angry when you see just privileged people, wealthy people suddenly getting into the marijuana businesses and when I see people celebrating without the understanding that there are people suffering because of past convictions, having had their families destroyed because their wage is suppressed because they can't get jobs because of what? They got caught for doing things that presidents have done." He also spoke about cannabis at Al Sharpton's National Action Network conference and published a lengthy Instagram post about the issue.

Congressman Tom Cole (R-OK), a marijuana legalization opponent, admitted there is "no question opinion has shifted on this."

Congressman Mike Coffman (R-CO) is skeptical of President Trump's pledge to respect state marijuana laws.

The Nevada Democratic Party is calling out U.S. Sen. Dean Heller (R-NV) for not doing enough to defend the state's marijuana laws.

U.S. Senate Minority Leader Chuck Schumer (D-NY) posted a Twitter thread about his newfound support for marijuana law reform. He also published a blog post about why he changed his mind on cannabis.

Congressman Earl Blumenauer (D-OR) released video of his "Cannabis State of the Union" address.

U.S. Sen. Rand Paul (R-KY) compared marijuana criminalization to alcohol prohibition.

Texas Democratic congressional candidate Chris Perri tweeted, "Too many people are locked up for pot, especially people of color."

Indiana Democratic congressional candidate Dan Canon tweeted, "Please be careful out there today. Marijuana overdoses increase by an average of eleventy percent every year on 4/20."

Wisconsin Democratic congressional candidate Tom Palzewicz said he supports decriminalizing marijuana.

New York Democratic congressional candidate Michael DeVito said he supports legalizing marijuana.

CNN examines the likelihood that all or most 2020 Democratic presidential candidates will endorse legalizing marijuana.

/ STATES

Newly compiled data indicates that in at least 21 states, marijuana arrests increased from 2014 to 2016.

The New Jersey Assembly Oversight, Reform and Federal Relations Committee held a hearing on marijuana legalization.

Idaho Democratic gubernatorial candidates debated marijuana policy.

Rhode Island Republican gubernatorial candidate Allan Fung, currently the Cranston mayor, is "open to" legalizing marijuana and says he supports medical cannabis.

Here's a look at where Maryland Democratic gubernatorial candidates stand on marijuana legalization.

New Hampshire's Senate Health and Human Services Committee is expected to vote on a bill to allow medical cannabis cultivation on Tuesday.

A New Mexico judge is barring state regulators from releasing more information about a medical cannabis lab after it complained its trade secrets were revealed.

Michigan regulators are working to help marijuana businesses find alternatives to banks.

Arizona lawmakers are pushing marijuana legalization as a way to fund teacher pay raises.

North Dakota regulators received 17 applications for medical cannabis manufacturing licenses. They also extended the application deadline following confusion about time zones.

/ LOCAL

New York City Mayor Bill de Blasio (D) said he'll be reevaluating his position on marijuana legalization with an eye toward announcing an update later this year.

Brooklyn, New York's borough president tweeted in support of legalizing marijuana.

A Los Angeles, California city councilman wants marijuana amnesty boxes installed at LAX.

/ INTERNATIONAL

Australia's Parliamentary Budget Office said legalizing marijuana would generate $3.6 billion in new revenue over four years.

The Washington Post looks at efforts to reform marijuana laws in the Middle East and Northern Africa.

The New York Times examines the phenomenon of "cannabis light" being sold in Italy.

/ ADVOCACY

The Democratic Attorneys General Association sent an email asking its supporters if it should endorse marijuana legalization.

The Center for American Progress is endorsing federal marijuana descheduling legislation.

The New Federalism Fund  and the American Trade Association for Cannabis and Hemp signed a memorandum of understanding to form a federation.

Prohibitionist group Smart Approaches to Marijuana and allies held a 4/20 press conference.

The Marijuana Policy Project is hiring a communications director.

The College of Healthcare Information Management Executives mentioned "ability to monitor medical marijuana dispensing and use" in congressional testimony about prescription drug monitoring programs.

/ SCIENCE & HEALTH

A study concluded that "while White Americans develop views on legalizing marijuana based on traditional notions of personal freedom and drug abuse, Black Americans generate their views based on "linked fate" conceptions of group interests related to the history of drug laws and the experiences of Blacks in the criminal justice system."

/ OPINION & ANALYSIS

A poll found that Kentucky residents support legalizing marijuana as a way to help the state fund pension obligations, 46%-39%.

The Newseum hosted a cannabis policy summit.

The Minneapolis Star Tribune editorial board is supporting legislation to expand research on medical cannabis for veterans.

/ BUSINESS  

Adweek looks at how mainstream brands latched onto 4/20.

CNBC's Jim Cramer analyzed marijuana stocks.

/ CULTURE     

Actress Mary-Louise Parker spoke at a fundraiser for New York Democratic gubernatorial candidate Cynthia Nixon.

Actor Jason Sudeikis and Conan O'Brien discussed marijuana.

The New Yorker looks at seniors' increasing interest in cannabis.

Check out this editorial cartoon about U.S. Sen. Chuck Schumer's (D-NY) support for marijuana law reform.
Make sure to subscribe to get Marijuana Moment's daily dispatch in your inbox.