The Best 4/20 Marijuana Tweets From Politicians, Celebs And Brands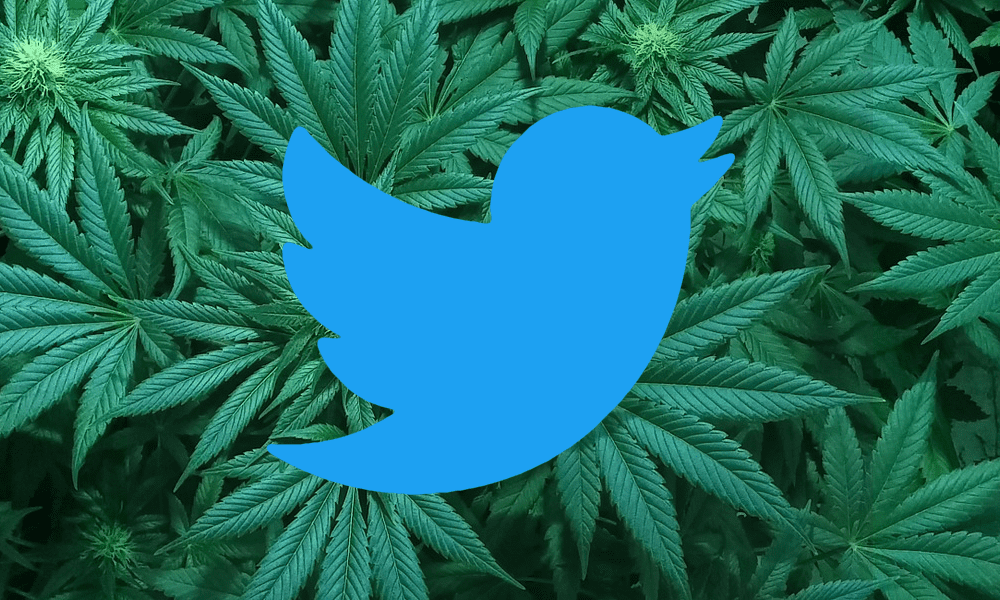 It's 4/20, and that means everyone is talking about marijuana — including members of Congress, celebrities and mainstream companies.
Here's a roundup of some of the best and most interesting cannabis-related tweets from prominent people and businesses…
Congressman Earl Blumenauer (D-OR) delivered a "Cannabis State of the Union" address:
This 4/20, my thoughts on the state of cannabis reform in America, and where this growing movement is going next: pic.twitter.com/UR8C4fmWH7

— Earl Blumenauer (@repblumenauer) April 20, 2018
U.S. Senate Minority Leader Chuck Schumer (D-NY) posted a thread about his new legislation to deschedule marijuana:
The time has come to decriminalize marijuana. My thinking – as well as the general population's views – on the issue has evolved, and so I believe there's no better time than the present to get this done. pic.twitter.com/EIHgsI8j6C

— Chuck Schumer (@SenSchumer) April 20, 2018
I have long believed that states should function as their own laboratories of democracy. My bill is a step in the right direction aimed at removing the barriers to state legalization efforts.

— Chuck Schumer (@SenSchumer) April 20, 2018
And under existing law, the federal government considers marijuana as dangerous as heroin and treats it less favorably than cocaine. That has to change.

— Chuck Schumer (@SenSchumer) April 20, 2018
That's why this bill will inject real dollars into minority and women-owned businesses to ensure those disproportionately affected by marijuana criminalization can benefit from this new economy.

— Chuck Schumer (@SenSchumer) April 20, 2018
Congresswoman Eleanor Holmes Norton (D-DC) announced she's introducing legislation to allow medical cannabis in public housing. She also stopped by a marijuana festival in the nation's capital:
I'm introducing legislation to permit medical marijuana use in public housing in states—and DC—where it's legal. Tenants who are prescribed marijuana shouldn't fear eviction for simply treating their conditions. Thanks, @DCMJ2014 for the idea! https://t.co/8sVe7zCqS6

— Eleanor Holmes Norton (@EleanorNorton) April 20, 2018
cannabis festival bonanza – never ending car lines despite several entrances – got in quickly only because I was a speaker – #legaliz

— Eleanor Holmes Norton (@EleanorNorton) April 21, 2018
U.S. Sen. Martin Heinrich (D-NM) endorsed legalizing marijuana:
It's time to legalize marijuana.

— Martin Heinrich (@MartinHeinrich) April 20, 2018
U.S. Sen. Kirsten Gillibrand (D-NY) tweeted about racial disparities in marijuana enforcement.
Black and Latino people in NYC are arrested at TEN times the rate of white people for virtually the same rate of marijuana usage. Along with @CoryBooker and @SenSanders, I'm cosponsoring a bill to legalize and decriminalize marijuana. Raise your voices and join us in this fight.

— Kirsten Gillibrand (@SenGillibrand) April 20, 2018
U.S. Sen. Brian Schatz (D-HI) touted legal marijuana's role in reducing opioid issues:
On this 4/20, let's talk marijuana policy. Where medical marijuana is legal more people use marijuana to alleviate pain, and opioid prescriptions decrease. People of color are punished at 4-5 times the rate of whites for marijuana, even though use rates are the same. It's time.

— Brian Schatz (@brianschatz) April 20, 2018
Congressman Jared Polis (D-CO), a Colorado gubernatorial candidate, toured a marijuana business:
Colorado has proven that allowing responsible adults to legally purchase marijuana gives money to classrooms, not cartels; creates jobs, not addicts; and boosts our economy, not our prison population. pic.twitter.com/QKU2wKv9We

— Polis for Colorado (@PolisForCO) April 20, 2018
California Treasurer John Chiang (D), also a gubernatorial candidate, toured a local dispensary:
Today, I visited The Apothecarium in San Fran. Californians have spoken by passing Prop 64 & legalizing cannabis for recreational use, so it's time we help businesses, like The Apothecarium, move out of the shadows of the industry & into the light. #420Day pic.twitter.com/psAjxtUP08

— John Chiang (@JohnChiangCA) April 20, 2018
Cannabis businesses operating in the dark not only pose real dangers to those in the industry, but it doesn't allow CA to collect tax revenues from cannabis sales. That's why I'm exploring the idea of a public bank w/ a focus on cannabis #420Day https://t.co/f0CBE4eGs4

— John Chiang (@JohnChiangCA) April 20, 2018
U.S. Sen. Orrin Hartch (R-UT) has a way with words:
Tomorrow, purely coincidentally, we will be talking about marijuana.

We'll get in the weeds to hash out some of the most potent arguments as to why it might be the budding answer doctors have long strained to find for countless chronic conditionshttps://t.co/6WpaBTyxDy #utpol

— Senator Hatch Office (@senorrinhatch) April 20, 2018
Congressman Steve Cohen (D-TN) tweeted a video of himself pressing U.S. Attorney General Jeff Sessions about whether good people smoke marijuana:
It's #420day&just like on 4/19, 4/21&every other day,#marijuana shouldn't be in same class as drugs like cocaine,heroine&meth.Too many lives are ruined by failed #WarOnDrugs. I've fought for #justice in drug crimes& #MedicalMarijuana for years,#legalmarijuana is overdue.#Happy420 pic.twitter.com/k8Dp6sSEBe

— Steve Cohen (@RepCohen) April 20, 2018
U.S. Sen. Cory Booker (D-NJ) tweeted about his bill, the Marijuana Justice Act, and he welcomed Sen. Schumer to the cannabis reform movement:
We should legalize marijuana AND help those who have suffered due to its prohibition.

My bill the Marijuana Justice Act legalizes marijuana & aims to right some wrongs of our failed drug war which has had a disproportionately devastating impact on Americans of color & the poor. https://t.co/P8rQU6Idob

— Sen. Cory Booker (@SenBooker) April 20, 2018
Welcome to the movement @SenSchumer!

The War on Drugs has devastated communities of color and we need to fix that. I applaud this important step in the right direction. https://t.co/q5OUrTJatT

— Sen. Cory Booker (@SenBooker) April 20, 2018
U.S. Sen. Bernie Sanders (I-VT) tweeted about his recent cosponsorship of Booker's bill:
Now is the time to remove the ridiculous federal prohibition on marijuana. I'm proud to co-sponsor the Marijuana Justice Act. pic.twitter.com/iEAfmWdE3w

— Bernie Sanders (@SenSanders) April 20, 2018
Congresswoman Jacky Rosen (D-NV), a U.S. Senate candidate, said she support marijuana legalization when it was on Nevada's ballot:
I was proud to back Question 2 in 2016 and continue to support our marijuana industry as it creates thousands of jobs and raises millions in state revenue. #420Day

— Jacky Rosen (@RosenforNevada) April 20, 2018
U.S. Sen. Jeff Merkley (D-OR) said state laws should be respected, and highlighted the important of banking access:
The people of every state should have the choice to make the same decision Oregonians have by legalizing cannabis, and they shouldn't have to fear retribution or conflict with the federal government.

— Senator Jeff Merkley (@SenJeffMerkley) April 20, 2018
That's nonsensical and it's dangerous for public safety, which is why I've joined with Democratic and Republican Senators alike – including @SenCoryGardner, @PattyMurray, @RonWyden, @LisaMurkowski & more – to push for the SAFE Banking Act.

— Senator Jeff Merkley (@SenJeffMerkley) April 20, 2018
U.S. Sen. Elizabeth Warren (D-MA) said the feds should leave state laws alone:
The federal government needs to get out of the business of outlawing marijuana. States should make their own decisions about enforcing marijuana laws.

— Elizabeth Warren (@SenWarren) April 20, 2018
U.S. Sen. Kamala Harris (D-CA) said it's time to decriminalize marijuana under federal law…even though she hasn't signed onto any of the bills her colleagues have introduced that would accomplish that:
It's time to decriminalize marijuana at the federal level. It's time to stop repeating the same mistakes of the past.

— Kamala Harris (@KamalaHarris) April 20, 2018
California Lt. Gov. Gavin Newsom (D), a gubernatorial candidate, is calling for federal politicians to step up:
Legalizing marijuana is about criminal justice reform. It's about putting an end to the failed war on drugs and fixing a broken system that has disproportionately affected low-income and minority communities.

It's time for our leaders in D.C. to step up.

— Gavin Newsom (@GavinNewsom) April 21, 2018
Congresswoman Barbara Lee (D-CA) focused on the damage done by the war on drugs:
That's why I introduced the #MarijuanaJusticeAct which:
🇺🇸Legalizes marijuana nationwide
⚖️Expunges non-violent federal marijuana convictions
💰Invests in communities torn apart by the #WarOnDrugs

— Rep. Barbara Lee (@RepBarbaraLee) April 21, 2018
Congressman Beto O'Rourke (D-TX), a U.S. Senate candidate, had this to say:
We must end the federal prohibition on marijuana in this country.

— Beto O'Rourke (@BetoORourke) April 20, 2018
Congressman Mark Sanford (R-SC) tweeted about the need for marijuana businesses to be taxed fairly:

Thirty states currently have legalized marijuana in some capacity, but because it's classified as a Schedule I substance, small businesses in the states that sell marijuana legally are not allowed to deduct business expenses like payroll, rent, utilities, etc…

— Mark Sanford (@RepSanfordSC) April 20, 2018
The Small Business Tax Equity Act enshrines the principle of federalism. If a state makes something legal, it ought to be treated on par and equally with other businesses in the state. https://t.co/PuGcAh5t20

— Mark Sanford (@RepSanfordSC) April 20, 2018
Congressman Ruben Kihuen (D-NV) spoke about the need to increase women and minority ownership on the cannabis industry:
Thank you @SenSchumer, this is long overdue. Nevada's recreational marijuana market is already in the hundreds of millions & has created thousands of jobs. Now we need to boost minority & women owned marijuana businesses, and allow banking services for these businesses. #420day https://t.co/VhGME5uhZU

— Rep. Ruben J. Kihuen (@RepKihuen) April 20, 2018
Congressman Tim Walz (D-MN), a Minnesota gubernatorial candidate, tweeted about the importance of allowing research on medical cannabis for veterans, and he called for broader marijuana legalization:
Our vets deserve access to every form of safe, effective relief there is — and I hear from vets more and more every day that they find relief in #cannabis.

The VA Medicinal Cannabis Research Act authorizes @DeptVetAffairs to finally #dotheresearch on the use of #medicalcannabis! pic.twitter.com/9smYWvs78V

— Rep. Tim Walz (@RepTimWalz) April 20, 2018
When a veteran tells me they're finding relief, I believe them. That's why I introduced the VA Medicinal Cannabis Research Act. With VA researching #MedicalCannabis, #veterans suffering from PTSD & chronic pain would finally have the answers they deserve. https://t.co/Rv4gNi3tbR

— Rep. Tim Walz (@RepTimWalz) April 20, 2018
Today seems to be a good time to reinforce that I support creating a tax-and-regulate system for adult use marijuana in Minnesota.

— Tim Walz (@Tim_Walz) April 20, 2018
Congressman Hakeem Jeffries (D-NY) said that marijuana criminalization distracts resources from more important things:
It's time to stop criminalizing recreational use of marijuana in America, and focus on our real problems (like our crumbling infrastructure & impending constitutional crisis)

— Hakeem Jeffries (@RepJeffries) April 21, 2018
U.S. Sen. Ron Wyden (D-OR) is happy that more lawmakers are endorsing cannabis law reform:
BIG news in the push to legalize marijuana – @SenSchumer joining myself, @repblumenauer, @CoryBooker, @SenJeffMerkley & others to get the federal government to respect the will of voters in Oregon & other states who've chosen legalization. https://t.co/uiEzpTmnmL

— Ron Wyden (@RonWyden) April 20, 2018
San Francisco International Airport posted a 4/20 public service announcement:
#420 TSA screens for aviation threats, but also law violations. Federal law treats marijuana as illegal. Passengers with suspect items at checkpoints will be sent to law enforcement officer. #TravelSafe. More info: https://t.co/wi4h6meW97 pic.twitter.com/VaejMqHhOq

— flySFO (@flySFO) April 20, 2018
Chelsea Manning tweeted a message focused on personal autonomy and racial disparities in the drug war:
they can't tell us what we shouldnt put in our own bodies ❌👮‍♀️time to end all criminalization of marijuana/cannabis 💨 time to close prisons and end all the racially motivated drug wars once and for all! 😎🌈💕 #WeGotThis

— Chelsea E. Manning (@xychelsea) April 20, 2018
Illinois Democratic gubernatorial candidate JB Pritzker is criticizing the incumbent governor for preventing medical cannabis expansion:
A majority of Illinoisans agree that this is the right thing to do, but @BruceRauner is firmly against it. He's even made medical marijuana in Illinois nearly inaccessible. The verification process alone leaves patients waiting for relief.

— JB Pritzker (@JBPritzker) April 20, 2018
Rauner's Medical Marijuana Program Failing Illinoisans #ilgov #twill https://t.co/SLQE133gFR

— JB for Governor Press (@JBforGovPress) April 20, 2018
Congressman Ro Khanna (D-CA) reminds us how popular legal marijuana is with voters:
61% of Americans now support legalizing marijuana. It's time for Congress to move past 'reefer madness' and pass the Marijuana Justice Act which would both legalize the drug and end the racial discrimination from the War on Drugs.

— Rep. Ro Khanna (@RepRoKhanna) April 20, 2018
Congresswoman Suzan DelBene (D-WA) wants to protect local businesses and consumers from federal prosecution:
It's long past time for Congress to act to protect medical patients, recreational users and small businesses in states that have legalized and regulated #marijuana from being prosecuted now or in the future, which is exactly what my bill, the #SMARTEnforcementAct, would do.

— Rep. Suzan DelBene (@RepDelBene) April 20, 2018
Congressman Alan Lowenthal (D-CA) touts his support of cannabis legislation:
Current federal laws around marijuana are draconian and outdated. I am proud to cosponsor the Respect State Marijuana Laws Act to empower states to decide what is best for their own communities on this issue.

— Rep. Alan Lowenthal (@RepLowenthal) April 20, 2018
Indiana Democratic congressional candidate Dan Canon had a little fun:
Please be careful out there today. Marijuana overdoses increase by an average of eleventy percent every year on 4/20.

— Dan Canon (@dancanon) April 20, 2018
Congresswoman Colleen Hanbusa (D-HI) wants state laws respected:
On #420day, we must recognize that times have changed and the regulation of marijuana is a states' rights issue… https://t.co/C1jsRjDMy3

— Colleen Hanabusa (@RepHanabusa) April 21, 2018
Maryland Democratic gubernatorial candidate Alec Ross released a video filled with marijuana puns:
The jokes are fun, but it really is high time we do away with antiquated drug laws & enforcement policies. I've rolled out my plan for the legalization & regulation of marijuana in MD. https://t.co/3PPCqGOAEj https://t.co/UsVr4tbc6P

— Alec Ross (@AlecJRoss) April 20, 2018
Congressman Denny Heck (D-WA) wants research on medical cannabis for veterans:
We need to allow the VA to research how marijuana can help our veterans. That's why I cosponsored the VA Medicinal Cannabis Research Act of 2018 earlier this week. Read more about the bill from @washingtonpost https://t.co/3b96tVHci2

— Denny Heck (@RepDennyHeck) April 21, 2018
Americans for Tax Reform's Grover Norquist wants cannabis businesses to be taxed like any other sector:
Today at the National Cannabis Festival (4/20) I will speak at 11:00 am (CSPAN) on a policy panel about ending 420E–the federal tax that undermines federalism.
The feds should respect the decision of states on Cannabis–and several hundred other issues. https://t.co/nP1AuGYZea

— Grover Norquist (@GroverNorquist) April 20, 2018
Burger King understands the value of 4/20 as a marketing hook:
spicy chicken nuggets are here. just in time for 4/20. how are you firing up? #FireUp420 pic.twitter.com/A5cfJOE60B

— Burger King (@BurgerKing) April 20, 2018
Denny's makes you go 🤔:
while it's trendy to implement new 420 menus, denny's has stayed ahead of the game by simply having…our menu

— Denny's (@DennysDiner) April 20, 2018
Ben & Jerry's chimed in a bit early:
Close enough… pic.twitter.com/lNlLDXtSet

— Ben & Jerry's (@benandjerrys) April 19, 2018
Koch Industries wants people to know it supports letting states legalize marijuana:
General Counsel Mark Holden on why it should be up to the states to decide whether to legalize or decriminalize marijuana laws: https://t.co/wujV3Y7njD #420day

— Koch Industries (@Koch_Industries) April 20, 2018
BMW tweeted that some of its car parts are made from hemp:
Fibers from sustainably grown kenaf, a form of hemp, are used to reinforce dashboard and door trims. https://t.co/hJHpf0D2r9

— BMW USA (@BMWUSA) April 19, 2018
Comedian Chelsea Handler suggested that U.S. Attorney General Jeff Sessions give marijuana a try:
#Happy420, Jeff Sessions. I know you hate marijuana, but maybe give it a try… you might get so high you'll forget how to be racist.

— Chelsea Handler (@chelseahandler) April 20, 2018
Actress Laverne Cox has never consumed marijuana but is all in favor of legalization:
Happy #420day. I have never smoked weed in my life but support decriminalization and think we need to get folks out of prison who are there on marijuana charges. We have to elect folks who will do that work.

— Laverne Cox (@Lavernecox) April 20, 2018
The Body Shop is offering a 42% discount on products in celebration of 4/20:
Get your HYDRATION HIGH today with 42% OFF hundreds of products! PLUS get 50% OFF our best-selling Hemp Hand Protector! Soften hands with our dermatologically tested lotion for very dry skin. #420day https://t.co/0UUb0yYlB0 pic.twitter.com/9lRs0sEK9n

— The Body Shop (@thebodyshopusa) April 20, 2018
The Competitive Enterprise Institute says Jeff Sessions's position on marijuana is very undudelike:
Despite Trump's campaign promises to the contrary, the Attorney General Jeff Sessions is being very uncool toward states that legalized recreational or medical marijuana. https://t.co/nqKKZGfkhO pic.twitter.com/9M1YLImW7O

— Competitive Enterprise Institute (@ceidotorg) April 20, 2018
And of course Snoop Dogg was celebrating:
on my way to your crib today #SnoopsFavoriteHoliday pic.twitter.com/Fup3syMFxR

— Snoop Dogg (@SnoopDogg) April 20, 2018
Marijuana Banking Bill Gains Momentum With One-Third Of Senate Now Signed On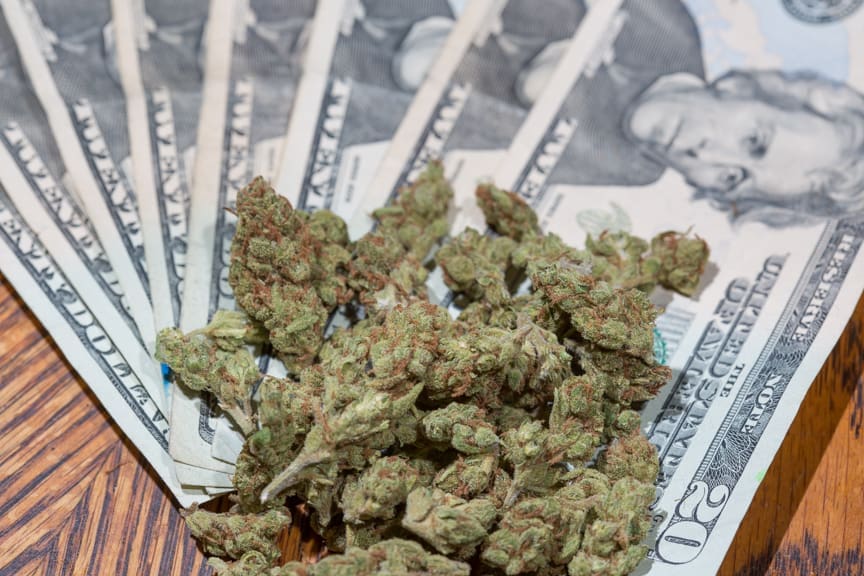 The most cannabis-friendly Congress in history is back from its August recess, and lawmakers are already making key moves to advance marijuana reform legislation. The immediate focus is on a proposal to let banks serve cannabis companies without fear of being punished by federal regulators—with House leaders announcing that a floor vote is expected by the end of the month.
On Monday, the Senate version of the marijuana financial services bill got its 33rd cosponsor—Sen. Tina Smith (D-MN)—meaning that virtually a third of the chamber is now formally signed onto the legislation, counting its main sponsor Sen. Jeff Merkley (D-OR).
Please visit Forbes to read the rest of this piece.
(Marijuana Moment's editor provides some content to Forbes via a temporary exclusive publishing license arrangement.)
Feds Warn More CBD Companies Over Health Claims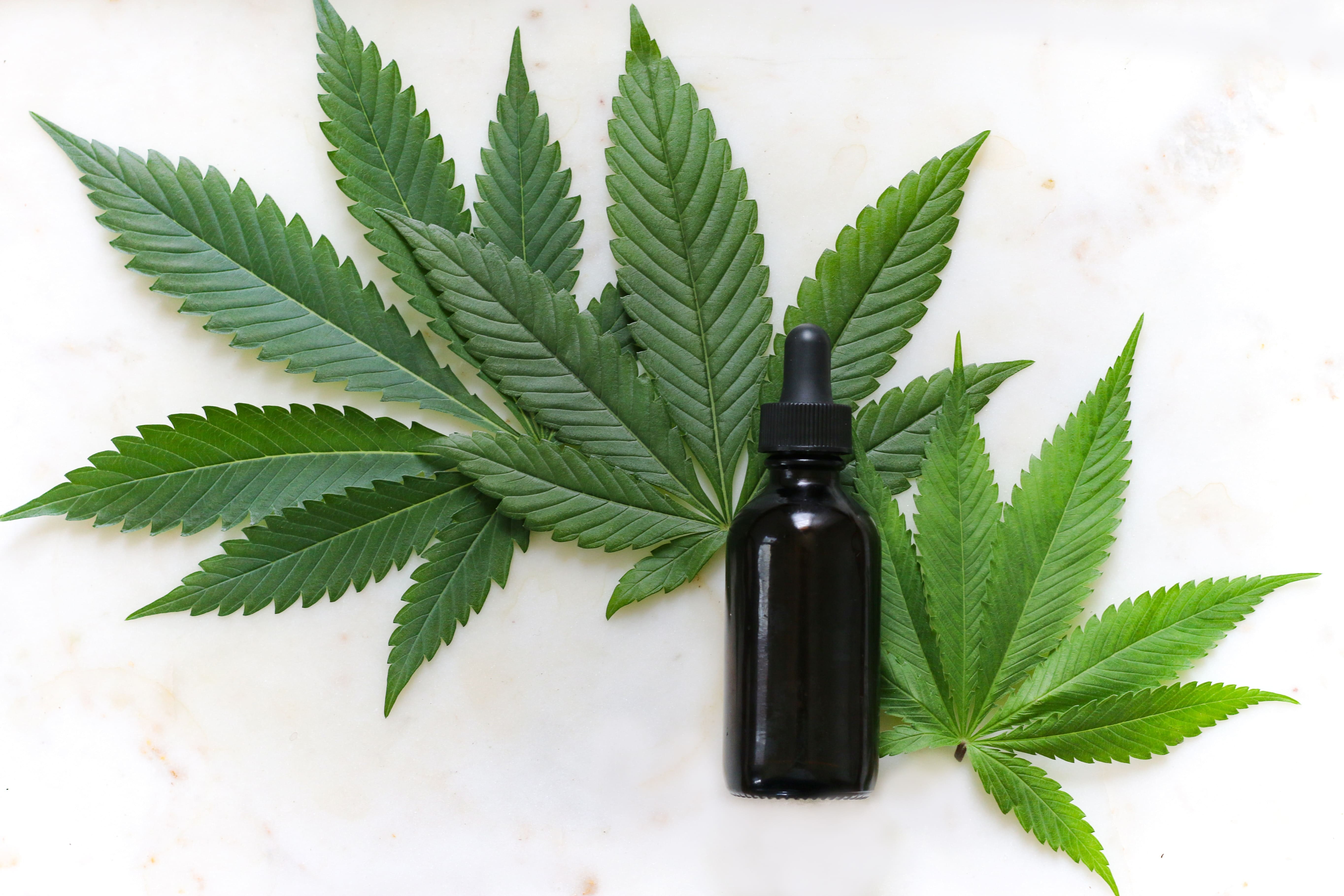 The Federal Trade Commission (FTC) sent letters on Tuesday ordering three companies to stop making unfounded health claims about their CBD products.
"It is illegal to advertise that a product can prevent, treat, or cure human disease without competent and reliable scientific evidence to support such claims," FTC said in a press release about the action.
Though the agency did not name the three companies that received letters, it described their claims.
One firm said on its website that CBD "works like magic" to relieve "even the most agonizing pain" and has been "clinically proven" to treat cancer, Alzheimer's disease, multiple sclerosis, fibromyalgia, cigarette addiction and colitis.
Another company claimed CBD is a "miracle pain remedy" that can also treat treat autism, anorexia, bipolar disorder, post-traumatic stress disorder, schizophrenia, anxiety, depression, Lou Gehrig's Disease (ALS), stroke, Parkinson's disease, epilepsy, traumatic brain injuries, diabetes, Crohn's disease, psoriasis and AIDS.
A third CBD provider sold cannabidiol-infused gummies that it said can treat "the root cause of most major degenerative diseases, including arthritis, heart disease, fibromyalgia, cancer, asthma, and a wide spectrum of autoimmune disorders," according to FTC.
FTC sends warning letters to companies advertising their CBD-infused products as treatments for serious diseases, including cancer, Alzheimer's, and multiple sclerosis: https://t.co/r4TGcRbbRv pic.twitter.com/QAJCNn8oPC

— FTC (@FTC) September 10, 2019
The agency is directing the companies to reply within 15 days with information about steps they have taken to address potential violations of the law, which could lead to injunctions and orders to refund money to consumers.
The latest actions follow several other steps the federal government has taken to push back on marketplace claims about CBD.
In March, FTC and the Food and Drug Administration (FDA) teamed up to send a previous round of letters to three companies for potentially making false or unsubstantiated health claims about their CBD products. In July, FDA issued a warning letter to Curaleaf Inc. about what the agency said were "unsubstantiated claims" the company made about cannabidiol products on its website.
Hemp and its derivatives, including CBD, were legalized under the Farm Bill that was enacted late last year but FDA has not yet created a process to approve the use of the compound in food products or dietary supplements.
Preliminary research has indicated that CBD has the potential to help people struggling with substance use disorders involving alcohol, opioids and stimulants, but to date it has only been federally approved to treat severe seizure disorders in the form of the prescription medication Epidiolex.
"Before making claims about purported health effects of CBD products, advertisers need sound science to support their statements," FTC wrote in a blog post. "The takeaway tip for anyone in the industry is that established FTC substantiation standards apply when advertisers make health-related representations for CBD products."
A separate FTC consumer advisory urges people to "talk with your doctor before you try a healthcare product you find online" and "find out about the product's risks, side effects, and possible interactions with any medications you're taking."
This piece was first published by Forbes.
Photo by Kimzy Nanney.
Colorado Sold Twice As Much Recreational Marijuana As Medical Cannabis Last Year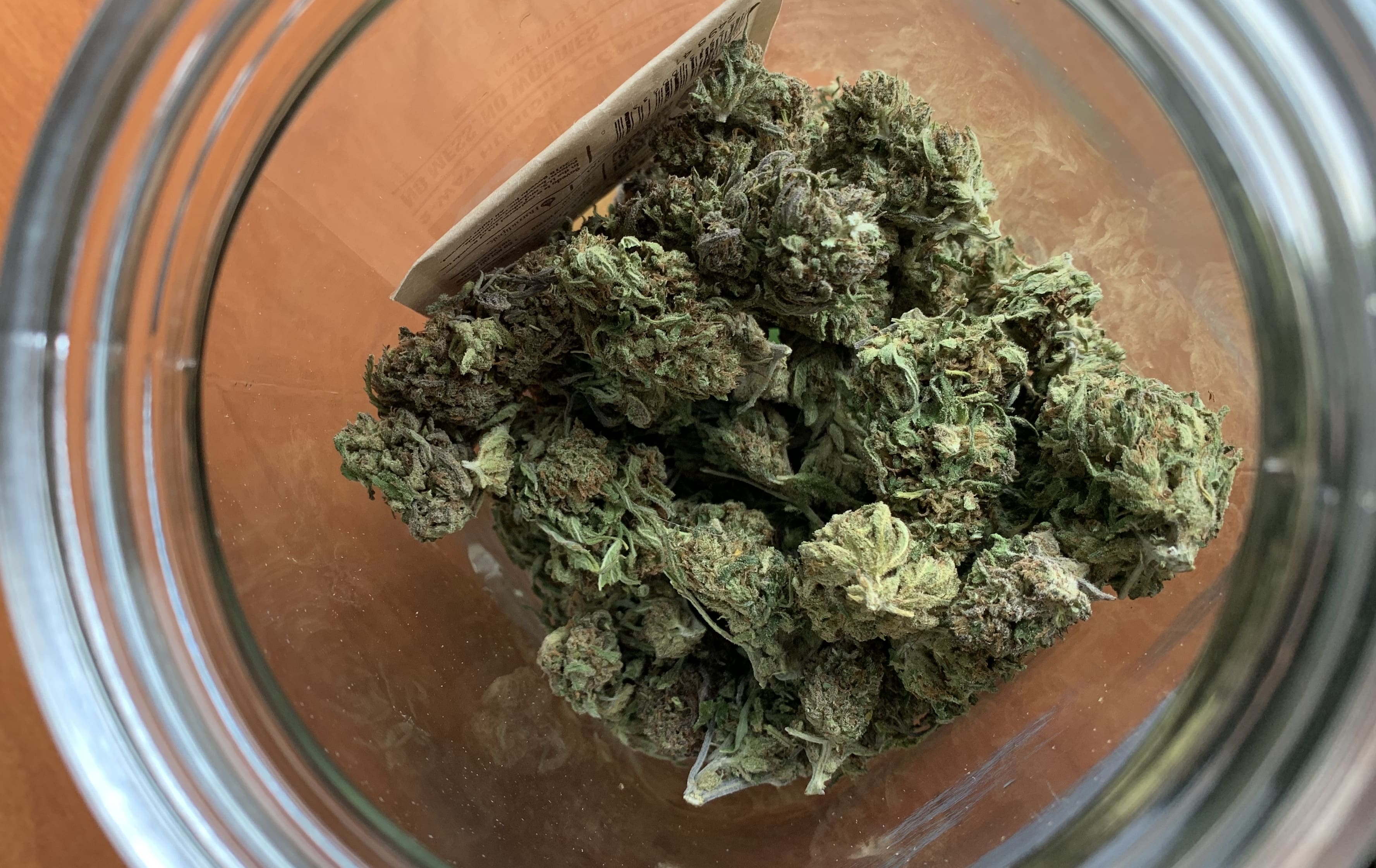 The share of legal marijuana sales in Colorado that came from the recreational market in 2018 significantly outpaced those from the medical market, according to an annual government report released on Monday.
In fact, there were about two times as many adult-use sales of flower compared to medical cannabis purchases—a new milestone for the state.
Colorado's Marijuana Enforcement Division (MED) said that 288,292 pounds of bud were sold last year for recreational purposes, while 147,863 pounds were sold to medical marijuana patients. For comparison, in 2017, recreational consumers purchased 238,149 pounds and 172,994 pounds were sold to patients.
That means the recreational-medical gap increased 73 percent in one year.
Overall, 436,155 pounds of cannabis were sold in 2018, compared to 411,143 pounds in 2017.
In part, the trend can be attributed to the ongoing expansion of Colorado's adult-use cannabis market since the state's first recreational shops opened in 2014. Medical cannabis sales were notably higher than recreational sales in that first year of implementation, with just 38,660 pounds coming from the adult-use market and 109,578 pounds being sold to medical patients.
Medical and adult-use sales were roughly even in 2016. But by 2017, recreational sales accounted for 58 percent of the market. And last year, they represented 66 percent of the market.
MED also found that licenses for recreational marijuana facilities increased by three percent (47 licenses) while medical business licenses declined by eight percent (77 licenses).
"Data collection continues to be a priority at the MED," Jim Burack, director of the program, said in a press release. "This ongoing analysis and compilation of industry information helps inform the public and contributes to our outreach efforts to stakeholders."
The report also showed that the adult-use market is the primary destination for individuals purchasing edibles. Eighty-six percent of edible sales came from recreational consumers. And from July-December 2018, 75 percent of cannabis plants were cultivated for adult use.
The market shift isn't unique to Colorado. An Associated Press analysis from June detailed how states across the country that have established recreational marijuana programs are seeing the number of medical patients decline as more consumers transition to the adult-use market.
That may be partially explained by individuals who sought out medical cannabis recommendations choosing not to renew their registration after recreational marijuana shops became available. To that point, a recent study found that many customers at recreational dispensaries are consuming cannabis for the same reasons that registered patients do, such as to alleviate pain and sleep issues.
The concern for some advocates, however, is that adult-use legalization could drive up prices for patients, or leave them with fewer product options tailored to therapeutic use as demand for high-THC products increases.
"When states pass adult-use legalization we are seeing many patients leave the strict controls of the medical programs," David Mangone, director of government affairs at Americans for Safe Access, told Marijuana Moment. "Patients must already pay out of pocket for cannabis, and any added cost like a registration fee for a medical card or renewal can make the process of obtaining medicine extremely burdensome and costly."
"States like Colorado must continue to provide adequate benefits to patients to ensure the medical program remains robust," he said.
Mangone added that "as states pass adult-use programs it is important that they continue to understand and appreciate the needs of patients."
"A common frustration for many is not what happens in terms of access to cannabis, but rather what happens in terms of access to specific products. Products and flower with a high-THC content have a wider market appeal, but may not necessarily benefit the existing medical market."
That said, one interesting finding from this latest MED report is that medical and recreational consumers alike seem increasingly interested in concentrates, with the units of such products sold to both nearly doubling from 2017 to 2018. Concentrates are sold at a much higher rate in the adult-use market, but the potent products evidently have growing appeal across the board.
Gov. Jared Polis (D) recently celebrated tax earnings from marijuana sales, touting the fact that the state has amassed more than $1 billion in cannabis revenue that has been allocated to various social programs.
And the marijuana market is continuing to evolve in state. Polis signed legislation in May allowing for home deliveries of cannabis products as well as social consumption sites.
The governor said last month at a conference with governors from around the country that the new delivery law could help mitigate impaired driving.
After Legalizing Marijuana, Colorado Saw 'Significant Decrease' In Opioid Prescriptions, Study Finds
Photo courtesy of Kimberly Lawson.