The Best 4/20 Marijuana Tweets From Politicians, Celebs And Brands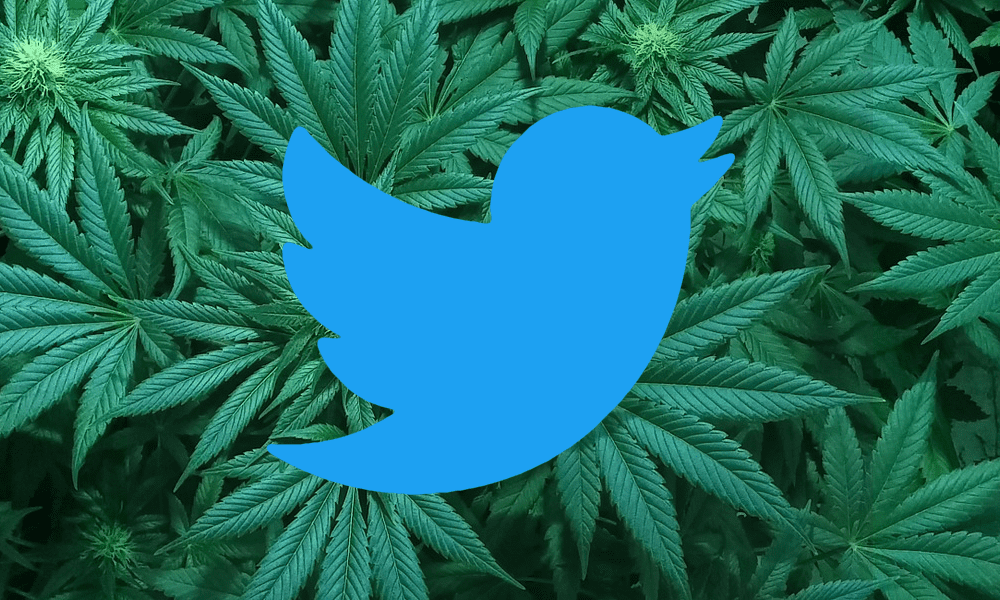 It's 4/20, and that means everyone is talking about marijuana — including members of Congress, celebrities and mainstream companies.
Here's a roundup of some of the best and most interesting cannabis-related tweets from prominent people and businesses…
Congressman Earl Blumenauer (D-OR) delivered a "Cannabis State of the Union" address:
This 4/20, my thoughts on the state of cannabis reform in America, and where this growing movement is going next: pic.twitter.com/UR8C4fmWH7

— Earl Blumenauer (@repblumenauer) April 20, 2018
U.S. Senate Minority Leader Chuck Schumer (D-NY) posted a thread about his new legislation to deschedule marijuana:
The time has come to decriminalize marijuana. My thinking – as well as the general population's views – on the issue has evolved, and so I believe there's no better time than the present to get this done. pic.twitter.com/EIHgsI8j6C

— Chuck Schumer (@SenSchumer) April 20, 2018
I have long believed that states should function as their own laboratories of democracy. My bill is a step in the right direction aimed at removing the barriers to state legalization efforts.

— Chuck Schumer (@SenSchumer) April 20, 2018
And under existing law, the federal government considers marijuana as dangerous as heroin and treats it less favorably than cocaine. That has to change.

— Chuck Schumer (@SenSchumer) April 20, 2018
That's why this bill will inject real dollars into minority and women-owned businesses to ensure those disproportionately affected by marijuana criminalization can benefit from this new economy.

— Chuck Schumer (@SenSchumer) April 20, 2018
Congresswoman Eleanor Holmes Norton (D-DC) announced she's introducing legislation to allow medical cannabis in public housing. She also stopped by a marijuana festival in the nation's capital:
I'm introducing legislation to permit medical marijuana use in public housing in states—and DC—where it's legal. Tenants who are prescribed marijuana shouldn't fear eviction for simply treating their conditions. Thanks, @DCMJ2014 for the idea! https://t.co/8sVe7zCqS6

— Eleanor Holmes Norton (@EleanorNorton) April 20, 2018
cannabis festival bonanza – never ending car lines despite several entrances – got in quickly only because I was a speaker – #legaliz

— Eleanor Holmes Norton (@EleanorNorton) April 21, 2018
U.S. Sen. Martin Heinrich (D-NM) endorsed legalizing marijuana:
It's time to legalize marijuana.

— Martin Heinrich (@MartinHeinrich) April 20, 2018
U.S. Sen. Kirsten Gillibrand (D-NY) tweeted about racial disparities in marijuana enforcement.
Black and Latino people in NYC are arrested at TEN times the rate of white people for virtually the same rate of marijuana usage. Along with @CoryBooker and @SenSanders, I'm cosponsoring a bill to legalize and decriminalize marijuana. Raise your voices and join us in this fight.

— Kirsten Gillibrand (@SenGillibrand) April 20, 2018
U.S. Sen. Brian Schatz (D-HI) touted legal marijuana's role in reducing opioid issues:
On this 4/20, let's talk marijuana policy. Where medical marijuana is legal more people use marijuana to alleviate pain, and opioid prescriptions decrease. People of color are punished at 4-5 times the rate of whites for marijuana, even though use rates are the same. It's time.

— Brian Schatz (@brianschatz) April 20, 2018
Congressman Jared Polis (D-CO), a Colorado gubernatorial candidate, toured a marijuana business:
Colorado has proven that allowing responsible adults to legally purchase marijuana gives money to classrooms, not cartels; creates jobs, not addicts; and boosts our economy, not our prison population. pic.twitter.com/QKU2wKv9We

— Polis for Colorado (@PolisForCO) April 20, 2018
California Treasurer John Chiang (D), also a gubernatorial candidate, toured a local dispensary:
Today, I visited The Apothecarium in San Fran. Californians have spoken by passing Prop 64 & legalizing cannabis for recreational use, so it's time we help businesses, like The Apothecarium, move out of the shadows of the industry & into the light. #420Day pic.twitter.com/psAjxtUP08

— John Chiang (@JohnChiangCA) April 20, 2018
Cannabis businesses operating in the dark not only pose real dangers to those in the industry, but it doesn't allow CA to collect tax revenues from cannabis sales. That's why I'm exploring the idea of a public bank w/ a focus on cannabis #420Day https://t.co/f0CBE4eGs4

— John Chiang (@JohnChiangCA) April 20, 2018
U.S. Sen. Orrin Hartch (R-UT) has a way with words:
Tomorrow, purely coincidentally, we will be talking about marijuana.

We'll get in the weeds to hash out some of the most potent arguments as to why it might be the budding answer doctors have long strained to find for countless chronic conditionshttps://t.co/6WpaBTyxDy #utpol

— Senator Hatch Office (@senorrinhatch) April 20, 2018
Congressman Steve Cohen (D-TN) tweeted a video of himself pressing U.S. Attorney General Jeff Sessions about whether good people smoke marijuana:
It's #420day&just like on 4/19, 4/21&every other day,#marijuana shouldn't be in same class as drugs like cocaine,heroine&meth.Too many lives are ruined by failed #WarOnDrugs. I've fought for #justice in drug crimes& #MedicalMarijuana for years,#legalmarijuana is overdue.#Happy420 pic.twitter.com/k8Dp6sSEBe

— Steve Cohen (@RepCohen) April 20, 2018
U.S. Sen. Cory Booker (D-NJ) tweeted about his bill, the Marijuana Justice Act, and he welcomed Sen. Schumer to the cannabis reform movement:
We should legalize marijuana AND help those who have suffered due to its prohibition.

My bill the Marijuana Justice Act legalizes marijuana & aims to right some wrongs of our failed drug war which has had a disproportionately devastating impact on Americans of color & the poor. https://t.co/P8rQU6Idob

— Sen. Cory Booker (@SenBooker) April 20, 2018
Welcome to the movement @SenSchumer!

The War on Drugs has devastated communities of color and we need to fix that. I applaud this important step in the right direction. https://t.co/q5OUrTJatT

— Sen. Cory Booker (@SenBooker) April 20, 2018
U.S. Sen. Bernie Sanders (I-VT) tweeted about his recent cosponsorship of Booker's bill:
Now is the time to remove the ridiculous federal prohibition on marijuana. I'm proud to co-sponsor the Marijuana Justice Act. pic.twitter.com/iEAfmWdE3w

— Bernie Sanders (@SenSanders) April 20, 2018
Congresswoman Jacky Rosen (D-NV), a U.S. Senate candidate, said she support marijuana legalization when it was on Nevada's ballot:
I was proud to back Question 2 in 2016 and continue to support our marijuana industry as it creates thousands of jobs and raises millions in state revenue. #420Day

— Jacky Rosen (@RosenforNevada) April 20, 2018
U.S. Sen. Jeff Merkley (D-OR) said state laws should be respected, and highlighted the important of banking access:
The people of every state should have the choice to make the same decision Oregonians have by legalizing cannabis, and they shouldn't have to fear retribution or conflict with the federal government.

— Senator Jeff Merkley (@SenJeffMerkley) April 20, 2018
That's nonsensical and it's dangerous for public safety, which is why I've joined with Democratic and Republican Senators alike – including @SenCoryGardner, @PattyMurray, @RonWyden, @LisaMurkowski & more – to push for the SAFE Banking Act.

— Senator Jeff Merkley (@SenJeffMerkley) April 20, 2018
U.S. Sen. Elizabeth Warren (D-MA) said the feds should leave state laws alone:
The federal government needs to get out of the business of outlawing marijuana. States should make their own decisions about enforcing marijuana laws.

— Elizabeth Warren (@SenWarren) April 20, 2018
U.S. Sen. Kamala Harris (D-CA) said it's time to decriminalize marijuana under federal law…even though she hasn't signed onto any of the bills her colleagues have introduced that would accomplish that:
It's time to decriminalize marijuana at the federal level. It's time to stop repeating the same mistakes of the past.

— Kamala Harris (@KamalaHarris) April 20, 2018
California Lt. Gov. Gavin Newsom (D), a gubernatorial candidate, is calling for federal politicians to step up:
Legalizing marijuana is about criminal justice reform. It's about putting an end to the failed war on drugs and fixing a broken system that has disproportionately affected low-income and minority communities.

It's time for our leaders in D.C. to step up.

— Gavin Newsom (@GavinNewsom) April 21, 2018
Congresswoman Barbara Lee (D-CA) focused on the damage done by the war on drugs:
That's why I introduced the #MarijuanaJusticeAct which:
🇺🇸Legalizes marijuana nationwide
⚖️Expunges non-violent federal marijuana convictions
💰Invests in communities torn apart by the #WarOnDrugs

— Rep. Barbara Lee (@RepBarbaraLee) April 21, 2018
Congressman Beto O'Rourke (D-TX), a U.S. Senate candidate, had this to say:
We must end the federal prohibition on marijuana in this country.

— Beto O'Rourke (@BetoORourke) April 20, 2018
Congressman Mark Sanford (R-SC) tweeted about the need for marijuana businesses to be taxed fairly:

Thirty states currently have legalized marijuana in some capacity, but because it's classified as a Schedule I substance, small businesses in the states that sell marijuana legally are not allowed to deduct business expenses like payroll, rent, utilities, etc…

— Mark Sanford (@RepSanfordSC) April 20, 2018
The Small Business Tax Equity Act enshrines the principle of federalism. If a state makes something legal, it ought to be treated on par and equally with other businesses in the state. https://t.co/PuGcAh5t20

— Mark Sanford (@RepSanfordSC) April 20, 2018
Congressman Ruben Kihuen (D-NV) spoke about the need to increase women and minority ownership on the cannabis industry:
Thank you @SenSchumer, this is long overdue. Nevada's recreational marijuana market is already in the hundreds of millions & has created thousands of jobs. Now we need to boost minority & women owned marijuana businesses, and allow banking services for these businesses. #420day https://t.co/VhGME5uhZU

— Rep. Ruben J. Kihuen (@RepKihuen) April 20, 2018
Congressman Tim Walz (D-MN), a Minnesota gubernatorial candidate, tweeted about the importance of allowing research on medical cannabis for veterans, and he called for broader marijuana legalization:
Our vets deserve access to every form of safe, effective relief there is — and I hear from vets more and more every day that they find relief in #cannabis.

The VA Medicinal Cannabis Research Act authorizes @DeptVetAffairs to finally #dotheresearch on the use of #medicalcannabis! pic.twitter.com/9smYWvs78V

— Rep. Tim Walz (@RepTimWalz) April 20, 2018
When a veteran tells me they're finding relief, I believe them. That's why I introduced the VA Medicinal Cannabis Research Act. With VA researching #MedicalCannabis, #veterans suffering from PTSD & chronic pain would finally have the answers they deserve. https://t.co/Rv4gNi3tbR

— Rep. Tim Walz (@RepTimWalz) April 20, 2018
Today seems to be a good time to reinforce that I support creating a tax-and-regulate system for adult use marijuana in Minnesota.

— Tim Walz (@Tim_Walz) April 20, 2018
Congressman Hakeem Jeffries (D-NY) said that marijuana criminalization distracts resources from more important things:
It's time to stop criminalizing recreational use of marijuana in America, and focus on our real problems (like our crumbling infrastructure & impending constitutional crisis)

— Hakeem Jeffries (@RepJeffries) April 21, 2018
U.S. Sen. Ron Wyden (D-OR) is happy that more lawmakers are endorsing cannabis law reform:
BIG news in the push to legalize marijuana – @SenSchumer joining myself, @repblumenauer, @CoryBooker, @SenJeffMerkley & others to get the federal government to respect the will of voters in Oregon & other states who've chosen legalization. https://t.co/uiEzpTmnmL

— Ron Wyden (@RonWyden) April 20, 2018
San Francisco International Airport posted a 4/20 public service announcement:
#420 TSA screens for aviation threats, but also law violations. Federal law treats marijuana as illegal. Passengers with suspect items at checkpoints will be sent to law enforcement officer. #TravelSafe. More info: https://t.co/wi4h6meW97 pic.twitter.com/VaejMqHhOq

— flySFO (@flySFO) April 20, 2018
Chelsea Manning tweeted a message focused on personal autonomy and racial disparities in the drug war:
they can't tell us what we shouldnt put in our own bodies ❌👮‍♀️time to end all criminalization of marijuana/cannabis 💨 time to close prisons and end all the racially motivated drug wars once and for all! 😎🌈💕 #WeGotThis

— Chelsea E. Manning (@xychelsea) April 20, 2018
Illinois Democratic gubernatorial candidate JB Pritzker is criticizing the incumbent governor for preventing medical cannabis expansion:
A majority of Illinoisans agree that this is the right thing to do, but @BruceRauner is firmly against it. He's even made medical marijuana in Illinois nearly inaccessible. The verification process alone leaves patients waiting for relief.

— JB Pritzker (@JBPritzker) April 20, 2018
Rauner's Medical Marijuana Program Failing Illinoisans #ilgov #twill https://t.co/SLQE133gFR

— JB for Governor Press (@JBforGovPress) April 20, 2018
Congressman Ro Khanna (D-CA) reminds us how popular legal marijuana is with voters:
61% of Americans now support legalizing marijuana. It's time for Congress to move past 'reefer madness' and pass the Marijuana Justice Act which would both legalize the drug and end the racial discrimination from the War on Drugs.

— Rep. Ro Khanna (@RepRoKhanna) April 20, 2018
Congresswoman Suzan DelBene (D-WA) wants to protect local businesses and consumers from federal prosecution:
It's long past time for Congress to act to protect medical patients, recreational users and small businesses in states that have legalized and regulated #marijuana from being prosecuted now or in the future, which is exactly what my bill, the #SMARTEnforcementAct, would do.

— Rep. Suzan DelBene (@RepDelBene) April 20, 2018
Congressman Alan Lowenthal (D-CA) touts his support of cannabis legislation:
Current federal laws around marijuana are draconian and outdated. I am proud to cosponsor the Respect State Marijuana Laws Act to empower states to decide what is best for their own communities on this issue.

— Rep. Alan Lowenthal (@RepLowenthal) April 20, 2018
Indiana Democratic congressional candidate Dan Canon had a little fun:
Please be careful out there today. Marijuana overdoses increase by an average of eleventy percent every year on 4/20.

— Dan Canon (@dancanon) April 20, 2018
Congresswoman Colleen Hanbusa (D-HI) wants state laws respected:
On #420day, we must recognize that times have changed and the regulation of marijuana is a states' rights issue… https://t.co/C1jsRjDMy3

— Colleen Hanabusa (@RepHanabusa) April 21, 2018
Maryland Democratic gubernatorial candidate Alec Ross released a video filled with marijuana puns:
The jokes are fun, but it really is high time we do away with antiquated drug laws & enforcement policies. I've rolled out my plan for the legalization & regulation of marijuana in MD. https://t.co/3PPCqGOAEj https://t.co/UsVr4tbc6P

— Alec Ross (@AlecJRoss) April 20, 2018
Congressman Denny Heck (D-WA) wants research on medical cannabis for veterans:
We need to allow the VA to research how marijuana can help our veterans. That's why I cosponsored the VA Medicinal Cannabis Research Act of 2018 earlier this week. Read more about the bill from @washingtonpost https://t.co/3b96tVHci2

— Denny Heck (@RepDennyHeck) April 21, 2018
Americans for Tax Reform's Grover Norquist wants cannabis businesses to be taxed like any other sector:
Today at the National Cannabis Festival (4/20) I will speak at 11:00 am (CSPAN) on a policy panel about ending 420E–the federal tax that undermines federalism.
The feds should respect the decision of states on Cannabis–and several hundred other issues. https://t.co/nP1AuGYZea

— Grover Norquist (@GroverNorquist) April 20, 2018
Burger King understands the value of 4/20 as a marketing hook:
spicy chicken nuggets are here. just in time for 4/20. how are you firing up? #FireUp420 pic.twitter.com/A5cfJOE60B

— Burger King (@BurgerKing) April 20, 2018
Denny's makes you go 🤔:
while it's trendy to implement new 420 menus, denny's has stayed ahead of the game by simply having…our menu

— Denny's (@DennysDiner) April 20, 2018
Ben & Jerry's chimed in a bit early:
Close enough… pic.twitter.com/lNlLDXtSet

— Ben & Jerry's (@benandjerrys) April 19, 2018
Koch Industries wants people to know it supports letting states legalize marijuana:
General Counsel Mark Holden on why it should be up to the states to decide whether to legalize or decriminalize marijuana laws: https://t.co/wujV3Y7njD #420day

— Koch Industries (@Koch_Industries) April 20, 2018
BMW tweeted that some of its car parts are made from hemp:
Fibers from sustainably grown kenaf, a form of hemp, are used to reinforce dashboard and door trims. https://t.co/hJHpf0D2r9

— BMW USA (@BMWUSA) April 19, 2018
Comedian Chelsea Handler suggested that U.S. Attorney General Jeff Sessions give marijuana a try:
#Happy420, Jeff Sessions. I know you hate marijuana, but maybe give it a try… you might get so high you'll forget how to be racist.

— Chelsea Handler (@chelseahandler) April 20, 2018
Actress Laverne Cox has never consumed marijuana but is all in favor of legalization:
Happy #420day. I have never smoked weed in my life but support decriminalization and think we need to get folks out of prison who are there on marijuana charges. We have to elect folks who will do that work.

— Laverne Cox (@Lavernecox) April 20, 2018
The Body Shop is offering a 42% discount on products in celebration of 4/20:
Get your HYDRATION HIGH today with 42% OFF hundreds of products! PLUS get 50% OFF our best-selling Hemp Hand Protector! Soften hands with our dermatologically tested lotion for very dry skin. #420day https://t.co/0UUb0yYlB0 pic.twitter.com/9lRs0sEK9n

— The Body Shop (@thebodyshopusa) April 20, 2018
The Competitive Enterprise Institute says Jeff Sessions's position on marijuana is very undudelike:
Despite Trump's campaign promises to the contrary, the Attorney General Jeff Sessions is being very uncool toward states that legalized recreational or medical marijuana. https://t.co/nqKKZGfkhO pic.twitter.com/9M1YLImW7O

— Competitive Enterprise Institute (@ceidotorg) April 20, 2018
And of course Snoop Dogg was celebrating:
on my way to your crib today #SnoopsFavoriteHoliday pic.twitter.com/Fup3syMFxR

— Snoop Dogg (@SnoopDogg) April 20, 2018
Montana Hemp Growers Awarded $65 Million For 'Deceptive' Deal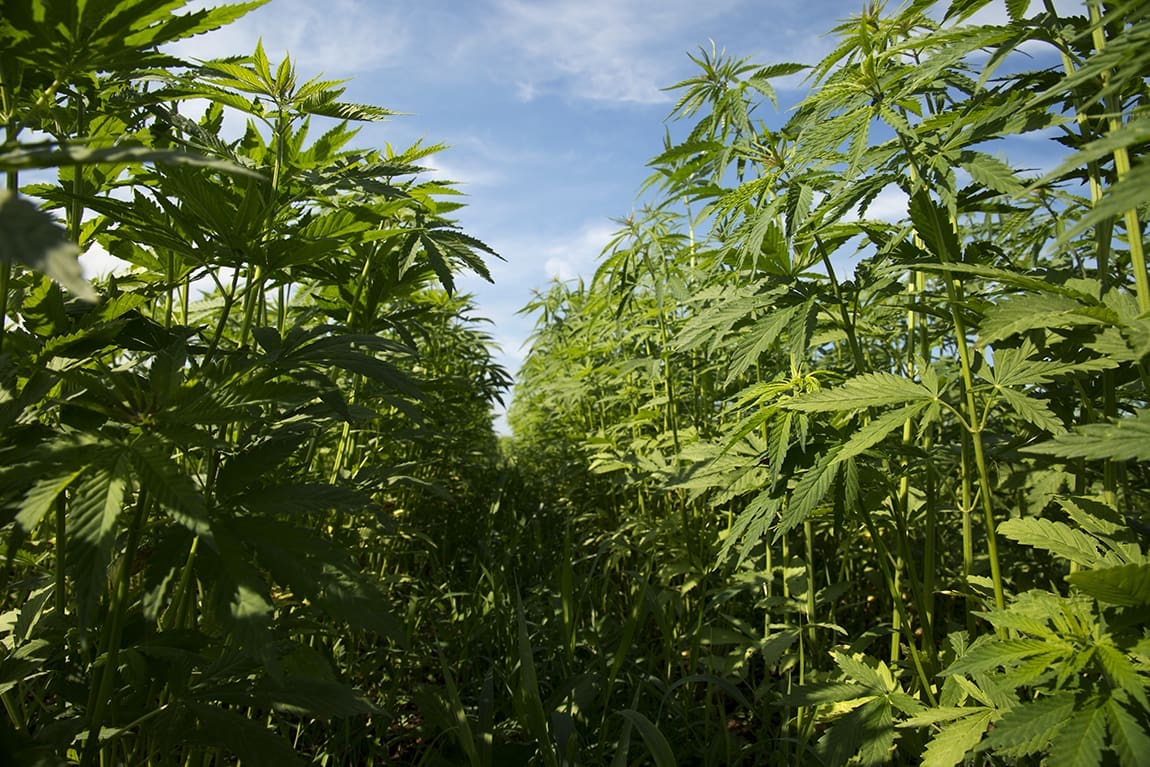 The civil judgment, the second-highest ever awarded in Montana, highlights volatility and growing pains in the CBD market.
By Amanda Eggert, Montana Free Press
Hemp, a crop that largely flew under the radar in Montana when it was planted under a pilot program three years ago, is now central to one of the largest civil awards in the state's history. A jury in Wolf Point last month awarded 25 eastern Montana farmers $65 million in compensatory and punitive damages, finding that a handful of Canadian and American businessmen had committed negligence, fraud and deceit in failing to fulfill contracts, leaving the crops unpaid for and languishing in fields. The award brings into focus the volatility associated with the emerging market for CBD, a compound in the cannabis plant that's created a global market worth between $1 and $2 billion annually.
In 2018, hemp production in Montana was booming. As federal regulations around growing hemp loosened, dozens of Montana farmers saw an opportunity to diversify their operations with a crop that farmers in Canadian provinces to the north had grown successfully for decades. Montana farmers planted 22,000 acres of hemp in 2018, more than any other state at that time. But most of it was never used.
The vast majority of those acres were grown for a company called USA Biofuels, which entered into contracts with more than two dozen farms in northeastern Montana for 20,000 acres of hemp. Per those contracts, the farmers would be provided seed and paid $100 per acre at the time of planting. Come harvest, they would be paid another $400 per acre of hemp grown on dryland, and $600 per irrigated acre. The farmers liked the certainty presented by this arrangement. It would make them less beholden to the wild swings of the commodities market for crops like wheat, which was doing so poorly at the time it was hardly worth selling.
Early on, there were indications USA Biofuels wouldn't keep up its end of the deal. The company was late delivering the seed and issuing the initial payment. The farmers were repeatedly told the promised $100 per planted acre was coming soon. Then, six week later than expected, they received their initial payment — but not from USA Biofuels. Vitality Natural Health, LLC, a Canadian company, issued the payment instead. Montana farmers wouldn't see another check from either company.
Despite swathing and baling the product as directed, the farmers didn't receive the rest of the money promised to them by the contract. But USA Biofuels wouldn't let them sell it elsewhere, either, threatening legal action if the farmers tried.
Ross Johnson, a Great Falls attorney who represented 25 plaintiffs in a lawsuit against the AWOL purchasers and their Canadian and American executives, said USA Biofuels was a shell company without assets or a bank account, and that the businessmen involved in the deal were hoping to cash in on America's emerging market for CBD by securing a large supply of hemp and building out processing and distribution capabilities before taking the business public.
Some of the defendants named in the lawsuit stood to make hundreds of millions of dollars if the venture resulted in a successful IPO, Johnson said, but "the whole house of cards would have tumbled right off the bat if they let the farmers sell their crop [to someone else]."
So the crop sat, Johnson said, turning into a "rotting pile of biomass" that months earlier Vitality had valued at between $350-$400 million when applying for a commodity dealers license from the Montana Department of Agriculture. (Based on concerns about Vitality's ability to meet its contractual obligations, the department issued the company a conditional commodities license, which it didn't renew.) Though at least one of the farmers was able to secure another buyer for the product long after it was harvested — it was used in a kitty litter product — nearly three years on, many of the hemp bales grown for USA Biofuels are still in the fields where they were grown.
Beau Anderson, who farms in Bainville and just across the border in Williston, North Dakota, said the hemp he grew, more than 500 acres worth, is still sitting on his farm. Occasionally he checks on the hemp bales to see how they're holding up, hoping they're still a viable product. He said he grew the hemp to supplement his other crops, including wheat, lentils, chickpeas, canola, corn and barley, because it "was something new, something exciting and something that was [supposed] to be profitable."
It didn't turn out that way. The three-year ordeal has generated "a lot of personal anguish," he said, and eaten up a significant amount of his time. Anderson said he's been especially frustrated with the defendants' poor business ethics, given that he was a point person who got many of his neighbors involved.
For a time, Anderson kept tabs on the various businesses involved. He heard about a Canadian company, Eureka 93, absorbing Vitality, which was the company the Montana Department of Agriculture worked with most closely on the commodities license. He read about Eureka 93's IPO on the Canadian stock exchange, an effort that faltered shortly thereafter when the shares started crashing and the Ontario Securities Commission halted trading in September 2019. Anderson also read about the reshuffling of Eureka 93's executive team, which included the resignation of founding CEO Owen Kenney, one of the defendants named in the lawsuit.
"They're done," Anderson said. "As far as I know, the big company that was in Canada [Eureka 93] is bankrupt."
The attorney representing the defendants did not respond to requests for an interview for this story. An email sent to an address associated with Eureka 93 was returned as undeliverable, and calls to numbers associated with several of the companies named in the lawsuit and their key executives were not returned.
Anderson said he's hopeful the lawsuit's outcome sends a message that "you don't roll in and try to dupe a bunch of farmers [to grow] what could be a worthwhile commodity for the region without any money," but he knows there's still another hill to climb: collecting the money the jury awarded. He said he doesn't expect that any of the farmers will become millionaires out of the deal, but he'll be pleased if they're able to collect even 10 percent of what the jury awarded the 25 plaintiffs.
Given the number the jurors landed on after deliberating for 3 and a half hours following the five-day trial that concluded June 25, Johnson said they appear to have been similarly troubled by the defendants' actions, awarding the plaintiffs $65 million to be paid by the various defendant businesses and individuals. Most of the award, $56 million, is for punitive damages, which are intended to penalize bad actors and discourage similar behavior in the future. The award is significantly more than the $1 million in punitive damages per defendant that Johnson asked for.
"[The defendants] were gambling with the farmers' livelihood, their land and their labor, for the shot that they might hit a big IPO. And when it went south, they just tried to ride off into the sunset with the hope that nothing would happen to them, but the jury in Wolf Point didn't want that to happen," Johnson said.
Johnson added that, to his knowledge, the judgment is the second-largest jury award ever granted for a civil trial in Montana. (In 2014, a jury awarded nearly $250 million to the families of two teens killed in a car crash involving a Hyundai sports coupe.)
Johnson doesn't normally practice this type of law — he primarily works in personal injury law — but said he felt compelled to get involved when he heard about the farmers' plight in 2019 from personal connections in the agriculture industry.
"I grew up farming and ranching in north-central Montana, and I cannot tell you how unnerving it is just to imagine that people would consider being this deceptive and fraudulent when doing business with others," he said. "I had a soft spot for the farmers."
Growing, Processing And Selling Hemp
Though the business side of the undertaking left a sour taste in the mouths of the farmers involved, Anderson said the crop actually grew pretty well. It tolerated eastern Montana's temperamental weather and grew several feet high. He produced between 1,000 and 3,000 pounds of hemp biomass (including the plant's stem, seed head and flower) per acre.
Had the deal progressed as planned, the hemp would have been processed for CBD, or cannabidiol, which is a key ingredient in products marketed to treat a number of health conditions ranging from epilepsy and anxiety to pain and insomnia. (Hemp and marijuana are both types of the cannabis sativa plant, but marijuana has a much higher concentration of the psychoactive compound Tetrahydrocannabinol, or THC, than hemp. The Montana Department of Agriculture oversees the production of hemp, which is mandated to contain less than 0.3 percent total THC. Production of the recently voter-approved adult-use marijuana, which typically has a THC concentration ranging from 15 to 25 percent, will be overseen by the state Department of Revenue, said Andy Gray, the Montana agriculture department's hemp program coordinator.)
Gray said some varieties of hemp are very well suited to Montana's climate, particularly hemp that's grown for fiber or grain. Varieties grown for CBD are a bit more finicky, he said, and tend to grow better indoors than outside, where they're subject to the elements.
Gray said the potential applications of hemp are vast. "It can be used for everything and anything from car doors to speakers to clothing to bioplastic," he said. Varieties grown for grain find their way into protein powders, granola bars and milk substitutes.
Gray said hemp grown for CBD became ensnared in a "get rich quick" rush that has since started to level out, both statewide and nationally.
Markets factored heavily into the arguments posed by the defendants in their trial brief. Mark Parker, a Billings-based attorney for several of the defendants, argued that the businessmen's dealings weren't representative of fraudulent or deceptive business practices so much as a reflection of the boom-and-bust economic cycles that have been associated with everything from the fur trade and copper mining to oil extraction and heirloom grain varieties. The brief also hints that the plaintiffs' unfamiliarity with CBD oil production contributed to the outcome.
"Without a doubt, most of [the farmers] signed contracts for money," the brief reads. "When it came time to go back into the market and sell the commodity, the market had so profoundly collapsed, there was no money to honor the commitments. Thus, about everyone began blaming each other for the collapse, but the cause is clear — it is part of the human condition."
That argument doesn't hold much water with Johnson, who laughed when asked if he thinks there's merit to it. "That's why the farmers entered into the contract in the first place, so they wouldn't have to endure boom and bust cycles," he said. "It was a set price for them."
By the time the eastern Montana farmers were able to seek other buyers for their product without fear of legal retribution from USA Biofuels, it had been sitting out in the elements for several seasons, and supply was starting to catch up to demand.
"Because of the 2018 farm bill [which clarified legal hemp production], national acres were way way up [in 2019], so there was a lot of hemp grown nationally," Gray said. "With all that supply, it kind of crashed the market on the CBD price of hemp." In 2019, about 60,000 acres of hemp were planted in Montana. By 2020, that number had dropped to close to 12,000 acres.
Montana has seen a flip-flop in the percentage of hemp grown for CBD as compared to hemp grown for grain or fiber in the last couple of years. Gray said that in 2018 and 2019, 80 percent to 90 percent of the hemp plants grown in Montana were CBD varieties, with the remainder being fiber or grain varieties. In 2020, 80 percent of Montana hemp was grown for grain or fiber, and 20 percent for CBD.
Gray said hemp production in Montana has seen plenty of fluctuations in the last three or four years, but he still thinks there's a path forward for farmers who want to grow the crop. "We see a future for hemp in Montana, primarily in the grain and fiber segment [of the market.]"
This story was first published by Montana Free Press.
House Approves Marijuana Banking, Employment And D.C. Sales Provisions In Large-Scale Spending Bill
Photo courtesy of Brendan Cleak.
Florida Regulators Blast Oregon Hemp Products And Encourage Consumers To Buy Local In New Alert
Florida regulators are calling out Oregon hemp businesses over products that they say contain rocks and sticks and have failed to meet regulatory guidelines on allowable THC content. Instead, consumers should buy local products made in Florida, officials say.
The Florida Department of Agriculture and Consumer Services (FDACS) recently released a consumer alert to warn Floridians about complaints it has received concerning poor quality hemp items from Oregon. Separate new guidance was issued on the cannabinoid delta-8 THC, a psychoactive compound that is increasingly being marketed and catching the attention of regulators.
"The department routinely finds violative products and conducts investigations based on consumer complaints," FDACS said in the Oregon hemp warning. "Recently, the department has received several consumer complaints regarding shipments of hemp from Oregon."
Those concerns are concentrated in three areas. The complaints have noted issues with Oregon hemp shipments for plants containing "rocks, sticks and other foreign material," fraudulent certificates for laboratory analyses and items containing more than 0.3 percent THC, which is the allowable limit under federal statute.
"The department actively inspects for sanitary operating conditions and tests for label accuracy and contaminants unsafe for human consumption," the notice states. "The department will continue to work with the United States Department of Agriculture (USDA) and the Oregon Department of Agriculture to contact firms in Oregon, notify consumers, and request remedial actions be taken."
Regulators advised consumers to seek out products from businesses approved by USDA and to look for items that have a "Fresh From Florida" logo for quality assurance.
"Not only are you getting a product that is subject to Florida's comprehensive seed to sale inspections, you're also helping support Florida farmers," the Florida Department of Agriculture and Consumer Services (FDACS) said.
Nikki Fried, who heads FDCAS as commissioner of agriculture and consumer services, has publicly stated that she's a medical cannabis cardholder in the state—and she's also running for governor. Prior to winning elected office, she previously lobbied on behalf of a plant farm that was later bought out by a major cannabis company.
Fried has made cannabis policy a priority throughout her tenure, and her agency has separately released new guidance on the marketing of delta-8 THC.
"The FDACS team is on the ground daily working to make sure the rules are being followed and that hemp extract products do not contain contaminants unsafe for human consumption," it said. "Over the past year, the department has observed a growing interest in the sale of Delta-8-tetrahydrocannibinol ("Delta-8-THC") and received numerous inquiries regarding its safety."
It cautioned that the "until comprehensive, nationwide standards are adopted, consumers have no way of knowing what post-processing steps were taken to ensure the safety of these products" containing delta-8.
Colorado Governor Announces New Cannabis Business Office With Focus On Social Equity
Marijuana Legalization Increases Home Property Values, New Study Finds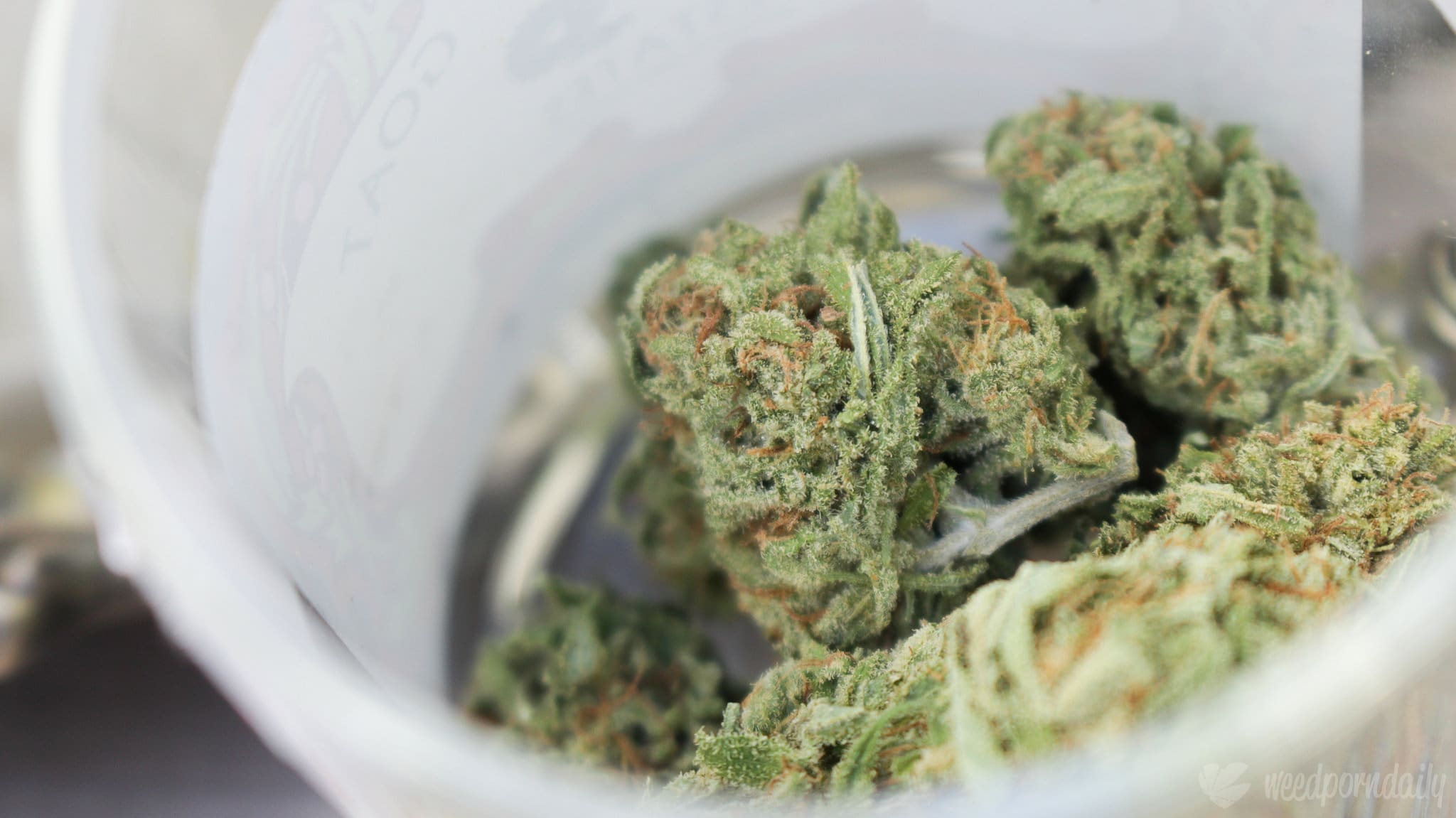 There are plenty of marijuana NIMBYs out there, but a new study found that cannabis legalization and the presence of dispensaries actually increases home property values.
The research from Clever Real Estate draws on data from Zillow, the U.S. Census and other sources. A main takeaway is that from 2017 to 2019, "home values increased $6,338 more in states where marijuana is legal in some form, compared to states that haven't legalized marijuana."
Part of the reason for the increased value is that legalizing and regulating cannabis means tax revenue for states. And that revenue translates into "new investment in things such as public services and infrastructure," the company found, driving up property value.
For every $1 million in additional tax revenue from marijuana sales, home values increase by $470, according to the study.
Take Illinois as a case in point. Last year, the state sold about $670 million in cannabis and took in $205.4 million in tax revenue. And that revenue has gone towards a wide range of causes such as supporting organizations that work to decrease street violence. If successful, reducing violence in a given community would be one simple way to increase property value.
The Clever Real Estate study also found that states that legalize for adult use see the greatest gains in home value.
"Between April 2017 and April 2021, property values rose $17,113 more in states where recreational marijuana is legal, compared to states where marijuana is illegal or limited to medicinal use," it said. And for the states that have enacted legalization but where sales have yet to start, "home values are predicted to increase by an average of $61,343."
The presence of cannabis dispensaries nearby also seems to be correlated with an increase in home value.
"Home values increased $22,090 more in cities with recreational dispensaries, compared to home values in cities where recreational marijuana is legal but dispensaries are not available," the study says. "With each new dispensary a city adds, property values increase by $519."
"When we controlled for other factors, we found that home values in areas that have legalized recreational marijuana leapt by $17,113 more than places where marijuana is illegal or only allowed for medicinal use. Even when we limited the comparison to recreational versus medicinal legalization, this disparity persisted. Places that legalize recreational marijuana saw home values increase by $15,129 more than those that only legalized medicinal use."
Last year, a separate analysis from economists at the University of Oklahoma similarly found that states that legalize marijuana actually see a boost in housing prices, with the effect most pronounced once nearby retail outlets open for business.
"This demonstrates that [it is] not simply the benefits of increased tax revenue, but also the existence of the dispensaries themselves, that is driving the price increases," the researchers found. "The dispensaries act as commercial amenities that the public puts a premium on being nearby."
Missouri Marijuana Activists File Legalization Initiatives For 2022 As Other Groups Prepare Separate Measures
Photo courtesy of WeedPornDaily.