Canada's Ruling Liberal Party Endorses Drug Decriminalization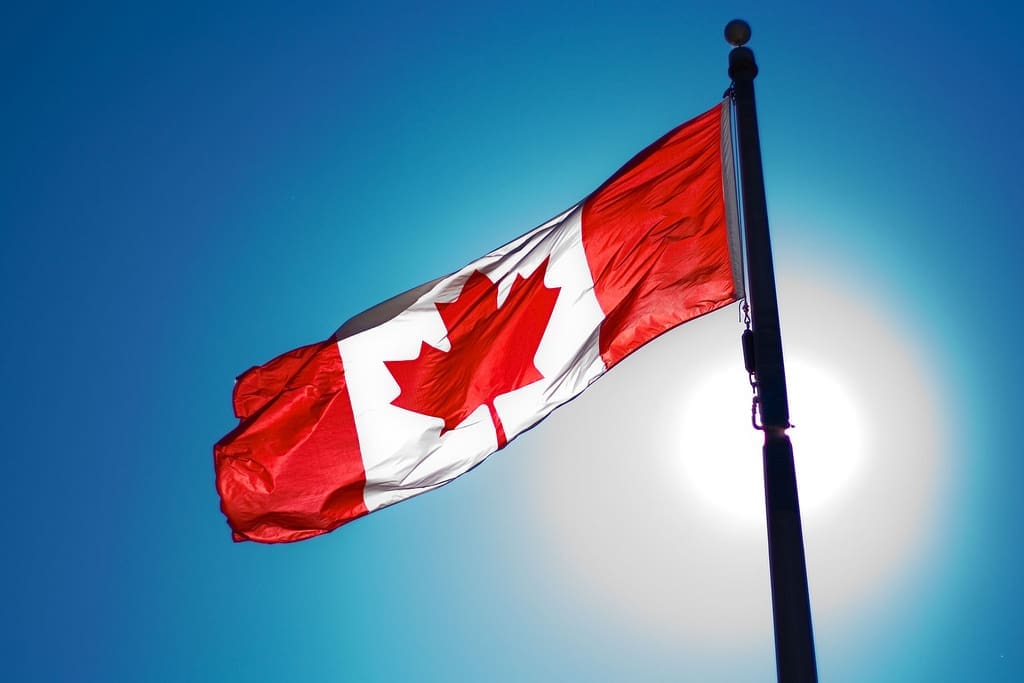 Delegates at the national convention of Canada's ruling Liberal Party have adopted a resolution endorsing the decriminalization of all drugs.
"The Government of Canada should treat drug abuse as a health issue, expand treatment and harm reduction services and re-classify low-level drug possession and consumption as administrative violations," reads the measure adopted by party members on Saturday.
The resolution was pushed by Liberal MP Nathaniel Erskine-Smith.
Liberal MP Nathaniel Erskine-Smith on resolution he supported re addressing opioid crisis via low-level drug decriminalization:

"This is about treating patients as patients & not as criminals. When you put it in that context I think a lot of Cdns would agree w the idea" #Lib2018 pic.twitter.com/gemdknLASk

— CPAC (@CPAC_TV) April 21, 2018
Our grassroots membership has prioritized a number of smart and compassionate policies. Thanks to everyone who worked so hard to advance the idea that drug use should be treated as a health issue, not as a crime. #savelives #Lib2018 https://t.co/oltvvFFik9

— Nate Erskine-Smith (@beynate) April 21, 2018
The resolution touts the success of a drug decriminalization policy enacted in Portugal in 2001.
"Since 2001, in Portugal, the number of deaths from drug overdose has dropped significantly, adolescent and problematic drug use has decreased, the number of people in drug treatment has increased, the number of people arrested and sent to criminal courts has declined by 60%, and the per capital social cost of drug misuse has decreased by 18%," it says.
United Nations Secretary-General António Guterres, who was Portugal's prime minister when the country enacted decriminalization, recently touted the policy's success at a UN narcotics meeting.
UN Chief Touts Drug Decriminalization In Speech To Narcotics Commission
The Liberal government of Prime Minister Justin Trudeau is currently working to enact a marijuana legalization bill.
Trudeau said he's not ready to support broader decriminalization of other drugs yet, though.
"We'll of course reflect on next steps for a broad range of issues they bring up. On that particular issue, as I've said, it's not part of our plans," he said, according to CBC.
The drug decriminalization resolution got the third-highest support out of all measures considered at the convention. Party members also adopted a resolution calling for the decriminalization of sex work.
Despite strong support for the resolutions from members at the convention, party leaders are not obligated to support the proposed policy changes.
Photo courtesy of Christopher Policarpio.
Hemp Legalization Is Officially Headed to President Trump's Desk For Signature
The 2018 Farm Bill, which would legalize industrial hemp, is officially headed to President Donald Trump's desk. The House passed the legislation on Wednesday, one day after the Senate approved it.
It's been decades since the ban on hemp was imposed—a byproduct of the federal government's war on marijuana and other drugs. The ban, it seems, will be lifted in a matter of days.
The House passed the bill, 369-47.
The votes come after months of debate over other aspects of the wide-ranging agriculture bill. But the hemp legalization provision, shepherded by Senate Majority Leader Mitch McConnell (R-KY), has received bipartisan support at every step of the legislative process.
Hemp legalization made it through a conference committee where the Senate and House Agriculture Committees reconciled their respective versions of the bill. McConnell marked the occasion this week by signing the conference report with a hemp pen, which he said on Wednesday that the president was free to use to sign the bill into law.
The hemp provision would allow U.S. farmers to grow, process and sell the crop. The Justice Department would no longer have jurisdiction over hemp under the legislation; rather, the U.S. Department of Agriculture would lightly regulate it.
One element of the hemp language created tension between lawmakers and advocates. The original Senate-passed bill prohibited people with felony drug convictions from participating in the hemp industry, but a compromise was reached last week that limited that ban in the final version to 10 years after the last offense.
House Democrats in the Agriculture Committee listed hemp legalization as one of several reasons they were calling for a "yes" vote on the legislation.
The farm bill conference report legalizes industrial hemp. pic.twitter.com/2u5xxtKwaS

— House Agriculture Committee Democrats (@HouseAgDems) December 12, 2018
According to VoteHemp, if the president signs the bill before the year's end, it will take effect on January 1, 2019.
Mitch McConnell Says Trump Can Borrow His Hemp Pen To Sign Farm Bill Into Law
Marijuana Industry Border Issues Would Be Solved Under New Congressional Bill
Marijuana can really mess up border and immigration issues for people who partake in consumption or participate in the industry, but that would change if a new bill being introduced in Congress this week is enacted.
Under current U.S. laws, people who admit to past cannabis use or who work for or invest in marijuana businesses can be barred from visiting the country under certain circumstances. And marijuana consumption, even if it is legal under state law, can lead to an immigrant being deported.
The new legislation, the Maintaining Appropriate Protections For Legal Entry Act, would provide exceptions for conduct that "was lawful in the State, Indian Tribe, or foreign country in which the conduct occurred" or that was "subsequently made lawful under the law or regulation of such jurisdiction," according to a draft obtained by Marijuana Moment.
The bill, known as the MAPLE Act for short—surely a nod to the leaf on Canada's flag—is being filed on Wednesday by Rep. Earl Blumenauer (D-OR).
U.S. border policies on entry by marijuana industry participants were slightly loosened just ahead of the launch of Canada's legal marijuana market in October to clarify that people working for cannabis businesses are generally admissible to the U.S., with the caveat that "if a traveler is found to be coming to the U.S. for reason related to the marijuana industry, they may be deemed inadmissible."
And that's a key exception. Several Canadians traveling to a cannabis industry conference in Las Vegas last month were detained for hours, with one investor being given a lifetime ban from visiting the U.S.
While there is almost certainly not enough time for Blumenauer's proposal to be considered and voted on by the end of the year, its language could easily be adopted into new legislation after the 116th Congress is seated in January.
In October, the congressman laid out a plan for a step-by-step approach to federally legalizing marijuana in 2019 in a memo to fellow House Democrats.
Marijuana Moment supporters on Patreon can read the full text of the new MAPLE Act below:
Chicago Mayor Wants Legal Marijuana Revenue To Fund Pensions
Tax revenue from legal marijuana sales should be earmarked to fund pension programs, the mayor of Chicago said on Wednesday.
"Illinois legislators will be taking a serious look next year at legalizing recreational marijuana," Mayor Rahm Emanuel (D) said in a speech to the City Council. "Should they follow that course, a portion of that revenue could go toward strengthening our pension funds and securing the retirement of the workers who depend on them."
Please visit Forbes to read the rest of this piece.
(Marijuana Moment's editor provides some content to Forbes via a temporary exclusive publishing license arrangement.)
Photo courtesy of Daniel X. O'Neil.