Top Senate Dem Schumer files cannabis descheduling bill (Newsletter: April 20, 2018)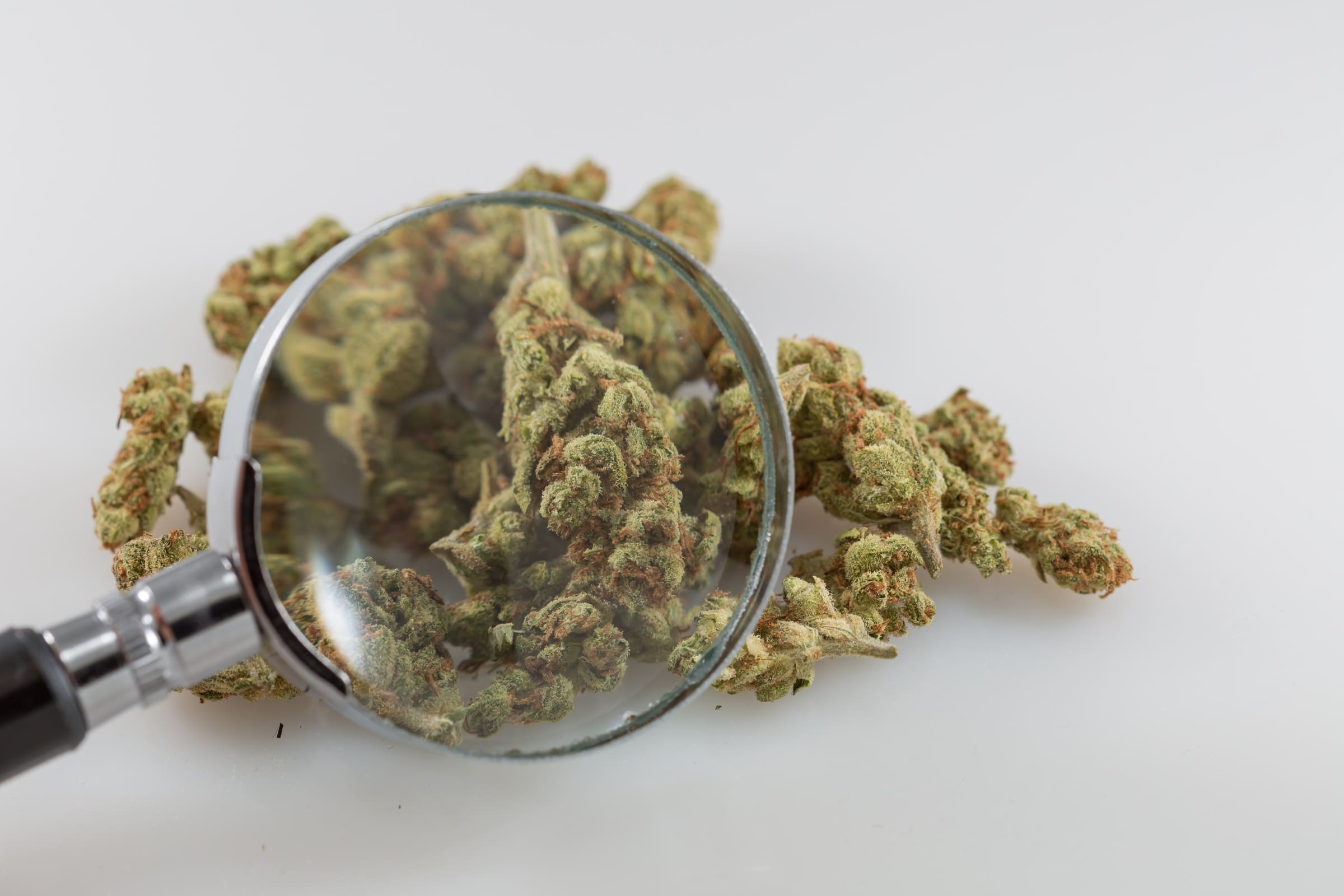 Sanders joins Marijuana Justice Act; TX & NJ polls show strong support; FDA panel approves CBD drug
Subscribe to receive Marijuana Moment's newsletter in your inbox every weekday morning. It's the best way to make sure you know which cannabis stories are shaping the day.
Your support makes Marijuana Moment possible…

I'm blown away by the show of support from Marijuana Moment readers who see the importance of helping to fund our expansion so we can give even more cannabis developments the coverage and context they deserve every day…
Allen Hopper of M. Allen Hopper Law and Cannabis Consulting: "Buying in at the $25 pledge level is a no-brainer. Since he started MM, Tom's newsletter has been feeding me invaluable industry and political information, for free, that no other single source or newsfeed can match. I want to support Tom and MM and see it expand, reason enough to send in $25 a month. But on top of that, I now get access to the best legislative tracking tool I've ever seen. Support good work I respect and want more of in the world, AND get such a great tool, for less per week than I spend on coffee? Like I said, no brainer."

Suzannah Simmons: "I pledged to Marijuana Moment because I believe in bringing pro-cannabis education to areas and people who wouldn't otherwise know the increasing pro-cannabis statistics, government affairs and growing businesses in the industry. Taking the news that Marijuana Moment delivers, I am able to share that with others via social media, personal conversations and during business events."
We are now just nine monthly Patreon pledges away from our goal of 250 supporters to help fund hiring freelance journalists to expand our coverage. Can you be one of those?
http://patreon.com/marijuanamoment

/ TOP THINGS TO KNOW

U.S. Senate Minority Leader Chuck Schumer (D-NY) is filing legislation to deschedule marijuana.

U.S. Sen. Bernie Sanders (I-VT) became the latest cosponsor of Sen. Cory Booker's D-NJ) bill to remove marijuana from the Controlled Substances Act and punish states with discriminatory enforcement. The two senators hosted a Facebook Live chat to discuss the legislation.

Polls found strong majority support for marijuana legalization in Texas and New Jersey.

/ FEDERAL

A U.S. Food and Drug Administration panel unanimously voted to approve GW Pharmaceuticals's CBD drug Epidiolex.

U.S. Sen. Cory Gardner (R-CO) said he's 80% finished writing legislation to protect state marijuana laws in line with a deal with President Trump.

Congressman Earl Blumenauer (D-OR) released a "Cannabis State of the Union" address.

Former White House Drug Czar John Walters said marijuana was "more important than cocaine and heroin combined" for his work while in office.

U.S. Sen. Orrin Hatch (R-UT) tweeted, "Tomorrow, purely coincidentally, we will be talking about marijuana. We'll get in the weeds to hash out some of the most potent arguments as to why it might be the budding answer doctors have long strained to find for countless chronic conditions."

U.S. Sen. Ron Wyden (D-OR) posted several tweets about his support for marijuana law reform.

Here's a look at the uncertain scope of pending congressional prison reform legislation.

The U.S. Senate hemp bill got four new cosponsors, for a total of seven.

The U.S. Senate CBD bill got one new cosponsor, for a total of 12.

The U.S. House bill to increase research on medical cannabis for military veterans got five new cosponsors, for a total of 39.

California Democratic U.S. Senate candidate Kevin de Leon said he would cosponsor the Marijuana Justice Act if elected.

/ STATES

The South Carolina House Medical, Military, Public and Municipal Affairs Committee approved a medical cannabis bill by a vote of 14-3.

The Tennessee House of Representatives voted 60-25 against a medical cannabis amendment.

Michigan's Republican Senate majority leader confirmed that lawmakers are considering legalizing marijuana to avoid a ballot initiative on an issue that could drive Democratic turnout. Separately, regulators are allowing nine businesses to proceed in the medical cannabis licensing process.

The Colorado attorney general's office issued a memo banning marijuana use by its employees.

Ohio's attorney general rejected the text of a proposed marijuana legalization ballot measure.

A Florida judge removed a plaintiff from a lawsuit seeking to allow the smoking of medical cannabis.

California Treasurer John Chiang (D), a gubernatorial candidate, tweeted about his efforts to increase marijuana businesses' banking access.

Here's a look at where New Mexico Democratic gubernatorial candidates stand on marijuana legalization.

Idaho Democratic gubernatorial candidate Paulette Jordan tweeted, "I do not believe that marijuana possession is a crime that should determine whether a person can find employment, pursue higher education, or be considered for scholarship or financial aid opportunities… I believe that we need to move toward full legalization in Idaho as well. It will generate much-needed revenue for our state and it will make our criminal justice system more ethical."

Massachusetts regulators voted to approve priority applicants for marijuana business licenses.

New Jersey Democrats are divided over plans to expand the state's medical cannabis program.

/ LOCAL

The San Bernardino, California City Council denied a permit for marijuana products at the High Times Cannabis Cup slated to take place this weekend.

Albuquerque, New Mexico's marijuana decriminalization ordinance goes into effect on Friday.

The Philadelphia, Pennsylvania City Council is considering a resolution to endorse the federal Marijuana Justice Act.

Breckenridge, Colorado marijuana retailers have seized 178 fake IDs since the beginning of last year.

/ INTERNATIONAL

Mexican officials have granted 331 permits to import cannabis-based medicines.

The Jamaican government asked Bank of Jamaica to help find a solution to marijuana businesses' financial services access issues.

/ ADVOCACY

Prohibitionist group Smart Approaches to Marijuana released a report claiming that legalizing marijuana would have a negative economic impact on Illinois.

/ OPINION & ANALYSIS

A poll found that Americans support legalizing marijuana, 59%-36%, and that 61% think cannabis laws should be left up to the states. Also, 63% say marijuana is less dangerous than alcohol and other drugs.

A poll found that 66% of U.S. 18- to- 29-year-olds  support "expanding the use of medical marijuana as a substitute for chronic pain patients who are currently being prescribed opioids."

Reihan Salam argues at The Atlantic that, "at this point, to fight against legalization is to fight against the inevitable. The only question now is what form America's legal marijuana markets will take."

The Detroit News editorial board wants Congress to pass marijuana legislation.

/ BUSINESS  

Amazon succeed in moving to federal court the case of a woman who sued the company after her job offer was rescinded due to medical cannabis use.

BMW tweeted about how some parts of its cars are made from a form of hemp.

A survey looked at the percentage of employees of various tech companies who say they use marijuana.

Here's a look at the growing number of marijuana-focused publications.

VICE looks at the marijuana industry's attractiveness for migrant workers.
Make sure to subscribe to get Marijuana Moment's daily dispatch in your inbox.