Utah Medical Marijuana Measure Has Enough Signatures For Ballot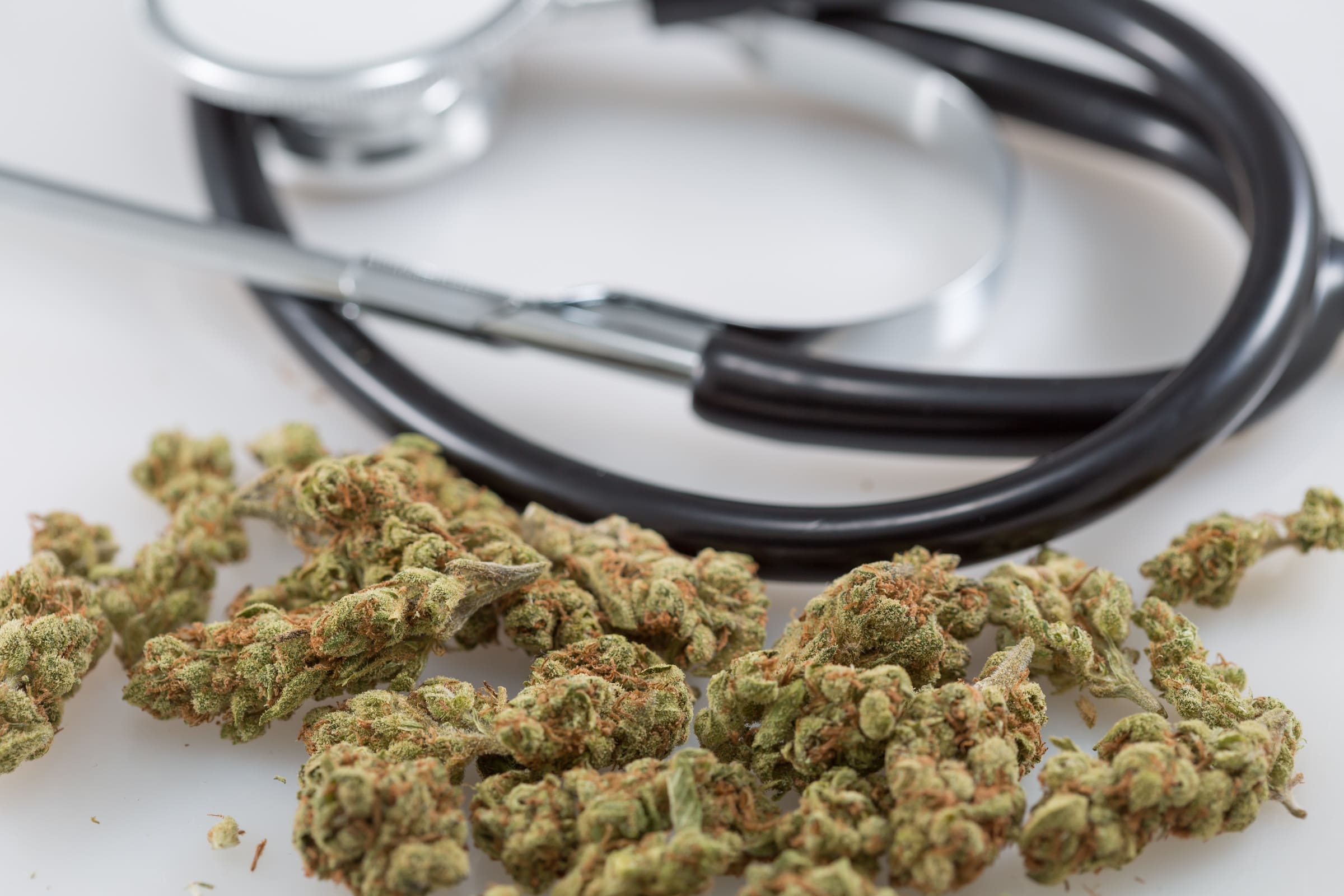 Utah activists have collected enough signatures to place an initiative to legalize medical marijuana before voters this November, the state's county clerks have determined.
More than 145,000 registered voters have signed a petition to get the Utah Medical Cannabis Act on the ballot, exceeding the roughly 113,000 signatures required. And on Friday, the measure passed a key, second state requirement: They met specific signature thresholds in at least 26 out of 29 of state Senate districts.
As of Friday morning, the initiative had met 25 of the required district signature thresholds, according to the state lieutenant governor's signature tracking site. Marijuana Moment confirmed with a county official in a phone call that, in one of those remaining, district 27, staff have since validated an additional 186 signatures, which would put the measure over the top there. (Separately, publicly available data shows that in another area, district 26, organizers were just five signatures short on Friday morning.)
Now it's just a matter of waiting until after May 15—the deadline for signature certification—to get the Utah lieutenant governor's official thumbs-up. He must declare the certified signatures "sufficient" in order for the ballot measure to be officially qualified, another elections official told Marijuana Moment.
If passed, the measure would allow qualified patients to obtain up to two ounces of cannabis, or 10 grams of THC or CBD, from a licensed dispensary "during any 14-day period," according to the Utah Patients Coalition—the group behind the measure. The initiative would let patients who live more than 100 miles from a licensed dispensary grow up to six plants. Smoking cannabis, however, would remain prohibited.
DJ Schanz, director of the Utah Patients Coalition, told us that he wasn't surprised to see the measure meet the requirements for ballot qualification.
"We felt like we had a very supportive populous and it was just a matter of getting out there and getting the job done," Schanz said. And if the measure does ultimately pass, he feels "it would be a huge victory for patients because they'll have access to the medicine that they've been wanting to have for years—and it would make a strong statement that these people are indeed patients and aren't criminals."
Though polling demonstrates strong public support for medical marijuana legalization in the state—with a March survey showing 77 percent of voters backing reform—the initiative isn't without opposition.
Utah Gov. Gary Herbert (R) pledged to "actively oppose" the initiative in a statement released last month, arguing that the measure "lacks important safeguards regarding its production and utilization and would potentially open the door to recreational use."
I fully support the science-supported use of substances that, under medical supervision, can improve lives. The Medical Cannabis Initiative lacks important safeguards and would potentially open the door to recreational use. For these reasons, I will oppose the initiative. #utpol pic.twitter.com/UG9FXfAg8v

— Gov. Gary Herbert (@GovHerbert) March 29, 2018
The Utah Medical Association (UMA) has also come out against the measure. And in a statement earlier this month, the Mormon church appeared to endorse UMA's stance, The Salt Lake Tribune reported.
That said, opposition from state lawmakers and medical associations hasn't stopped voters from pushing ahead with marijuana reform in several recent, state-level elections. Case in point: Maine Gov. Paul LePage (R)—whose vehement tirades against the state's recreational legalization ballot question in November 2016 made national headlines—failed to persuade voters, who passed the measure, albeit narrowly.
Nationwide, polling indicates that a growing majority of U.S. voters across the political spectrum support marijuana reform. And if Utah's medical marijuana measure passes, it would strongly reflect that trend, Schanz said.
"We feel very strongly, despite Utah being a very red state—probably the reddest state in the nation—that [passing the measure is] going to send a very clear message to the rest of the country that, regardless of political affiliation, patients should have access to the medicine that they need and not be characterized as criminals," he said.
Several other states are expected to vote on marijuana ballot measures this year as well, including an Oklahoma medical cannabis measure that has already qualified for the June 26 primary election.