U.S. Supreme Court Denies Medical Marijuana Workers' Compensation Cases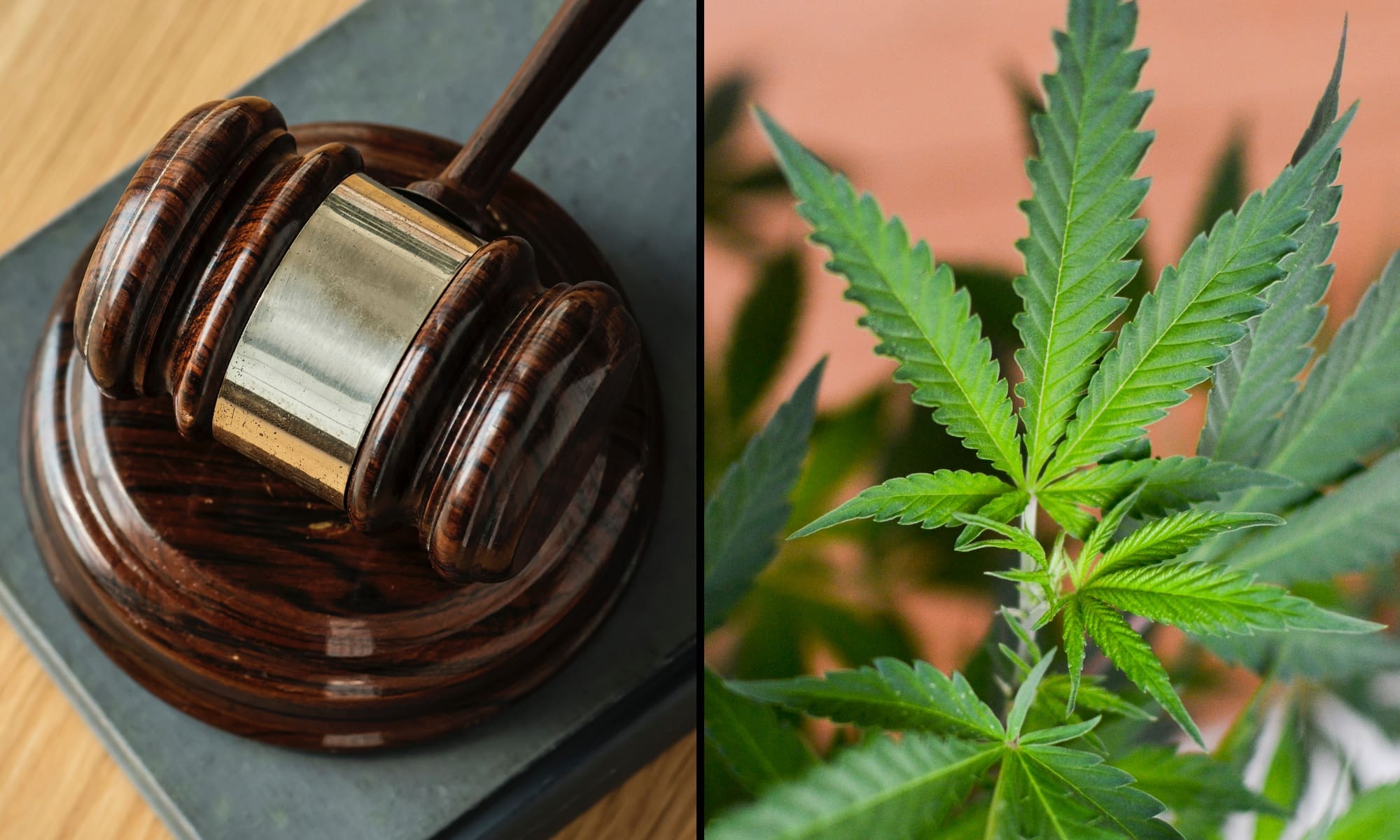 The U.S. Supreme Court on Tuesday declined to take up a pair of cases concerning workers' compensation for medical marijuana.
This comes about a month after the Justice Department encouraged the high court to reject the cannabis cases, in part because it argued that broader marijuana policy choices were better left up to Congress or the executive branch.
The new decision—denying certiorari—means that fewer than four justices felt the legal challenges merited consideration by the high court. It doesn't necessarily mean that a majority agrees with lower court rulings in the disputes, however.
These particular cases could have had wide-ranging implications related to federal supremacy. Two Minnesota residents raised their separate challenges seeking workers compensation for medical cannabis expenses after being hurt while working on the job.
In both instances, the state Supreme Court ruled that federal law prohibiting marijuana preempted state law, meaning the employers were not obligated to pay for the medicine.
But the plaintiffs and advocacy groups like Empire State NORML made the case that, because employers aren't required to possess, manufacture or distribute cannabis in contravention of federal law, simply providing workers compensation for marijuana is not preempted by the Controlled Substances Act (CSA).
After the cases were appealed to the Supreme Court, the justices notably sought input from the top Justice Department lawyer. The solicitor general's office filed its amicus curiae response last month, an optional move, recommending that the court not take up the matter.
The filing acknowledged that several other state courts have weighed in on the issue, with differing opinions. But it said that none of those cases have "meaningfully considered all of the possible grounds for preemption," so "no further review is warranted at this time."
Plaintiffs then filed additional briefs laying out why they disagrees with DOJ and felt the cases deserved the attention of the nation's highest court. Not enough justices, however, agreed, and so the cases are now dead.
The court doesn't disclose how justices vote when it came to taking up or rejecting disputes, and it issued no formal written opinion or justification for Tuesday's move. Rather, the cases are simply listed in the court's orders of the day alongside several dozen other other petitions that were also rejected.
In one of cannabis cases, Susan Musta filed a petition with the Supreme Court in November after her state's highest court determined that the CSA did, indeed, mean her employer did not need to provide reimbursement for medical marijuana after she was injured at her place of work, a dental center.
The state Supreme Court made the same judgement in another case where a man named Daniel Bierbach was injured at his job working for an all-terrain vehicle company and sought compensation for medical marijuana. Bierbach submitted his petition for a writ of certiorari months after Musta.
With the spread of the state-level legalization movement—and the growing number of legal cases where these federal-state policy conflicts are emerging such as with these workers compensation challenges—more stakeholders are asking the U.S. Supreme Court to do something to settle the debate.
Even one of the most conservative Supreme Court justices, Clarence Thomas, denounced the federal government's inconsistent approach to marijuana policy last year, and he suggested that outright national prohibition may actually be unconstitutional.
At the time, the court declined to take up a case related to an Internal Revenue Service investigation into tax deductions claimed by a Colorado marijuana dispensary. But Thomas issued a statement that more broadly addressed the federal-state marijuana disconnect.
He specifically discussed a 2005 ruling in Gonzales v. Raich, wherein the court narrowly determined that the federal government could enforce prohibition against cannabis cultivation that took place wholly within California based on its authority to regulate interstate commerce.
In 2020, justices declined to hear a case challenging the constitutionality of federal marijuana prohibition.
Meanwhile, when it comes to medical cannabis and insurance coverage, New Mexico's largest marijuana company and a coalition of patients have filed a class-action lawsuit against seven health insurers in the state, demanding that they cover cannabis costs for qualifying patients.
The lawsuit comes months after Ultra Health sent letters to the insurers and state agencies, requesting medical marijuana coverage for people suffering from mental and behavioral health conditions based on an interpretation of state statute.
Relatedly, the New York Senate approved a bill earlier this month that would require public health insurance programs to cover medical marijuana expenses and clarify that private insurers are allowed to do the same.
In other marijuana disputes that could one day reach the Supreme Court, several leading marijuana businesses and stakeholders are banding together to prepare to sue the federal government over what they believe to be unconstitutional policies impeding their operations, according to the CEO of one of the companies. And they've reportedly retained a prominent law firm led by an attorney who has been involved in numerous high-profile federal cases.
But the high court's denial of the current workers' compensation cases raises questions about whether enough justices have an appetite to confront the overarching federal-state cannabis conflict at this point.
The Justice Department is also set to soon respond in a case brought by Florida top agriculture official and Democratic gubernatorial candidate that concerns medical cannabis patients' rights to purchase and own firearms.
New Texas Republican Party Platform Opposes Marijuana Legalization But Backs Federal Cannabis Rescheduling
Photo elements courtesy of rawpixel and Philip Steffan.