New Texas Republican Party Platform Opposes Marijuana Legalization But Backs Federal Cannabis Rescheduling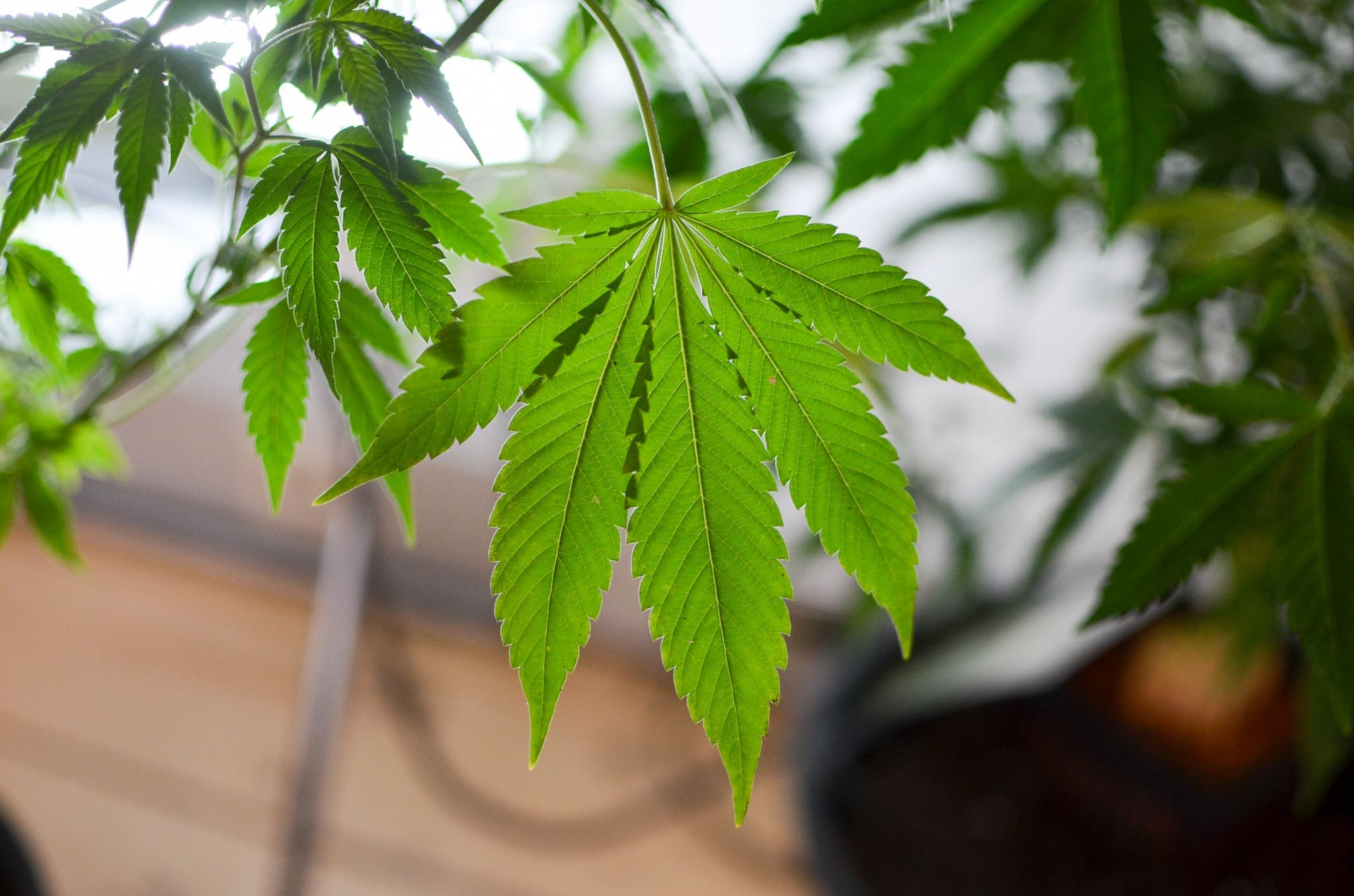 The Texas Republican Party has adopted a platform plank opposing the legalization of marijuana, even as polling shows that voters in the state are supporting the policy change on an increasingly bipartisan basis.
The legalization position was one of several cannabis and drug policy measures taken up by delegates at the party's biennial state convention over the weekend.
Members also advanced planks opposing harm reduction policies like syringe exchange programs, encouraging "faith-based rehabilitation" for substance misuse, mandating drug testing for welfare recipients and designating drug cartels as terrorist organizations.
Two modest reforms being supported in the platform, however, are the federal rescheduling marijuana from Schedule I to II and reducing regulations on hemp.
But the anti-legalization plank is probably the most notable of the newly adopted measures, and advocates are frustrated about the decision to support a position that runs counter to bipartisan public opinion on the issue.
Beto O'Rourke, a Democratic gubernatorial candidate with a longstanding record of supporting drug policy reform in the Lone Star state and in Congress, criticized the GOP organization over its embrace of restrictive social policies, including cannabis criminalization.
The Texas GOP just voted to endorse Abbott's extreme agenda to:

🔴Abolish abortion
🔴Defund public schools
🔴Take away health care
🔴Repeal gun laws
🔴Deny voting rights
🔴Reject marijuana legalization

We won't allow Greg Abbott's Texas to be our future.

— Beto O'Rourke (@BetoORourke) June 20, 2022
The delegates' votes on the issues still need to be formally certified by the party, but the expectation is that ongoing cannabis prohibition will, for the time being at least, be the official stance of the Texas GOP. Separate party measures that were adopted at the convention on LGBTQ rights, abortion access and calling into question the legitimacy of the 2020 presidential election, meanwhile, have become a source of national controversy.
"Just because you don't like cannabis, or you wouldn't want your kids or your husband or whoever to use cannabis, that doesn't mean that prohibition is the right answer," John Baucum, political director of Republicans Against Marijuana Prohibition (RAMP), told Marijuana Moment on Monday.
He added that he feels Republicans voters in Texas wouldn't necessarily support the idea of the government "locking people away for possession" for cannabis while other, arguably more harmful substances, are legal.
Keeping marijuana illegal. That's Abbott's vision for Texas. pic.twitter.com/tdXciLAUAU

— Beto O'Rourke (@BetoORourke) June 21, 2022
But the state Republican party went along with the plank nonetheless, he said, because "there's such an emotional argument tied to [reform]. There's such a misperception."
The party organization did make waves earlier, in 2018, by adopting a plank in favor of marijuana decriminalization, but that didn't last long. In 2020, the organization chose not to reaffirm a pro-decriminalization stance, even as more bipartisan legislators in the state moved to stop putting people in jail over low-level cannabis offenses.
Here are the cannabis and drug policy platform planks adopted by the Texas Republican Party this year:
Marijuana Remains Illegal: Oppose the legalization of recreational marijuana and offer opportunities for drug treatment before penalties for its illegal possession, use, or distribution
Cannabis Classification: Congress should remove cannabis from the list of Schedule 1 and move to Schedule 2.
Reduce Business Regulations: We believe that the following businesses should be minimally regulated at all levels… Use of hemp as an agricultural commodity.
Addiction: We oppose legalization and decriminalization of illicit natural and/or illegal synthetic drugs, and we support the exercise of a zero-tolerance policy with maximum penalty for illegal drug manufacturers and distributors. We also oppose any needle exchange programs. Faith-based rehabilitation programs should be considered as a part of an overall rehabilitation program.
We encourage welfare reform in the following areas:.. Requiring all welfare recipients to submit to random drug testing in order to receive benefits.
Designate Drug Cartels as Terrorist Organizations: We strongly support H.R.1700—Drug CartelTerrorist Designation Act—116th Congress (2019-2020), introduced by Rep Chip Roy, which would designate Trans-criminal Crime Organizations (TCO) identified as Drug Cartels as Foreign Terrorist Organizations (FTO) with the intention of enhancing the policing policy related to Drug Cartels. Furthermore, we request that the State of Texas establish a Counter Terrorism Division that could enforce Anti-Terrorist laws to deter the trafficking of drugs, people, and any other illegal activity across our southern border.
Meanwhile, even Gov. Greg Abbott (R) appeared to embrace simple decriminalization in January, saying "prison and jail is a place for dangerous criminals who may harm others, and small possession of marijuana is not the type of violation that we want to stockpile jails with."
But he misstated existing policy, suggesting that the legislature already made simple marijuana possession a class C misdemeanor without the threat of jail time. In fact, the law still considered possession of up to two ounces a class B misdemeanor that carries a punishment of up to 180 days in jail and a maximum $2,000 fine.
A recent poll found that a strong majority of Texans—including most Republicans—support even broader reform to legalize marijuana for adult use. A separate survey released this month found that cannabis legalization is more popular in Texas than the state's top elected officials and President Joe Biden.
The Texas House approved a cannabis decriminalization bill in 2019, but it did not advance in the Senate that session despite the state party's adoption of the earlier reform plank.
At the local level, marijuana reform has moved rapidly as Texas activists have worked to enact reform in cities across the state. Organizers say they expect cannabis decriminalization to be on local ballots this November in five cities: Denton, Elgin, Harker Heights, Killeen and San Marcos.
Last month, Austin voters approved the marijuana policy change overwhelmingly.
Statewide, drug policy reform did advance somewhat in the legislature during last year's session, but not necessarily at the pace that advocates had hoped to see.
A bill to expand the state's medical cannabis program and another to require a study into the therapeutic potential of certain psychedelics for military veterans were enacted.
Advocates remain disappointed, however, that lawmakers were unable to pass more expansive cannabis bills—including a decriminalization proposal that cleared the House but saw no action in the Senate.
Separately, the state Supreme Court heard testimony in March in a case concerning the state's ban on manufacturing smokable hemp products—the latest development in a drawn-out legal battle on the policy first proposed and challenged in 2020.
Medical Marijuana Legalization Linked To Reduced Drunk Driving And Safer Roads, Study On Auto Insurance Data Suggests
Photo courtesy of Philip Steffan.