Justice Department Tells Supreme Court To Reject Marijuana Case, While Acknowledging Legalization Momentum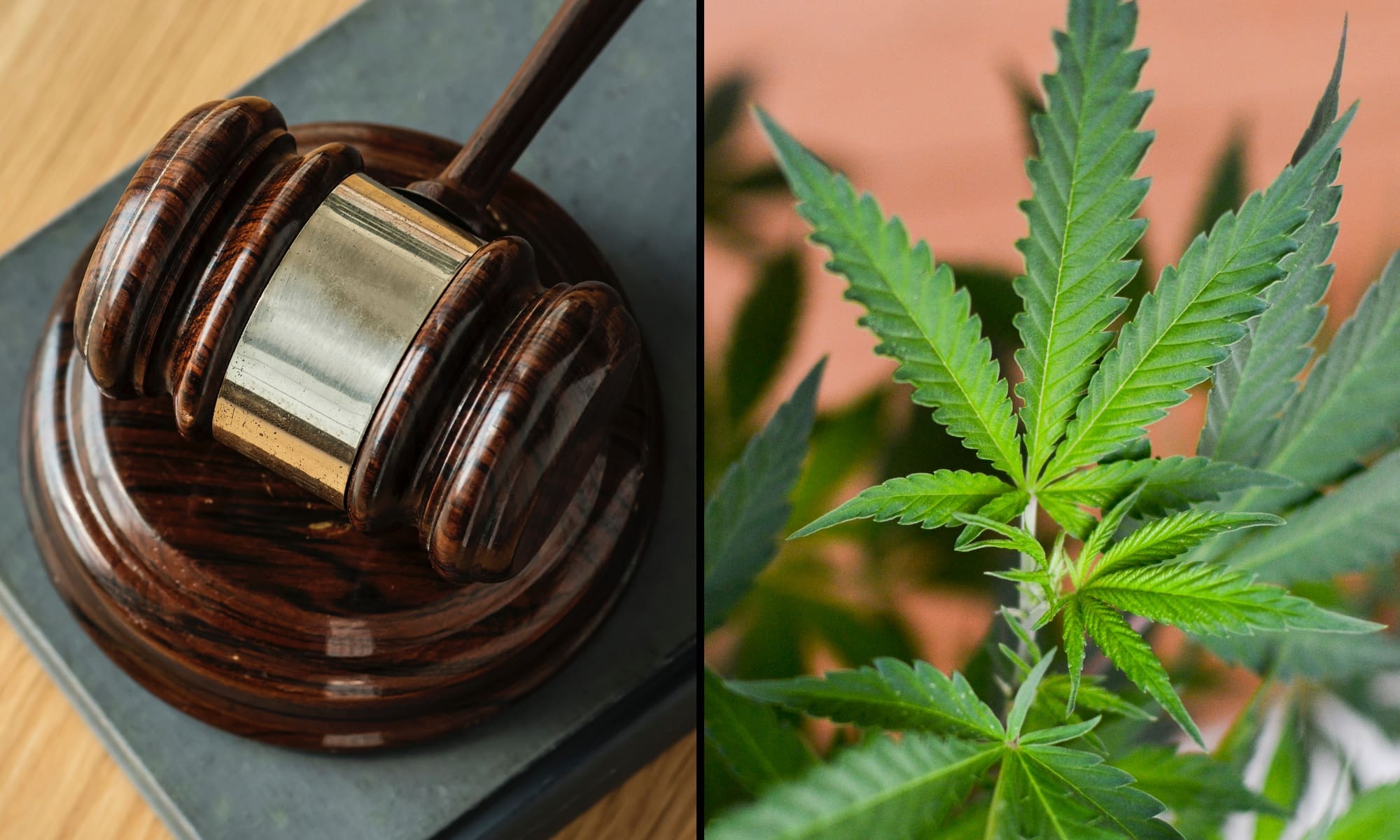 The Justice Department is telling the U.S. Supreme Court that it should not take up a case concerning workers' compensation for medical marijuana that could have wide-ranging implications related to federal supremacy. And part of its reasoning is that Congress appears to be moving toward a solution on its own, as lawmakers work to end federal prohibition.
The question before the court arose out of a pair of Minnesota cases where workers had sought compensation for medical cannabis from their employers after being injured on the job. In both instances, the state Supreme Court ruled that federal law prohibiting marijuana preempted state law, meaning the employers were not obligated to pay for the medicine.
But the plaintiffs and advocacy groups like Empire State NORML are making the case that, because employers aren't required to possess, manufacture or distribute cannabis in contravention of federal law, simply providing workers compensation for marijuana is not preempted by the Controlled Substances Act (CSA).
The U.S. Supreme Court then became involved after the parties appealed, and justices notably sought input from the top Justice Department lawyer. The solicitor general's office filed its amicus curiae response on Monday, recommending that the court not take up the case and also saying the matter would be more appropriately addressed by the executive or legislative branches.
"The petitions in these cases, which present a novel question in a rapidly evolving area of law, do not warrant this Court's review," DOJ said, adding that "when a federal law such as the CSA prohibits possession of a particular item, it preempts a state law requiring a private party to subsidize the purchase of that item."
"The decisions below, however, rest on a more complex rationale that unnecessarily explores the scope of federal aiding-and-abetting liability outside the context of any federal prosecution," it continued.
The filing does acknowledge that several other state courts have weighed in on the issue, with differing opinions. But it said that none of those cases have "meaningfully considered all of the possible grounds for preemption," so "no further review is warranted at this time."
"Petitioners intentionally possessed marijuana, which is a crime under federal law even if permitted under state law," the Justice Department said.
In one case, Susan Musta filed a petition with the U.S. Supreme Court in November after her state's highest court determined that the CSA did, indeed, mean her employer did not need to provide reimbursement for medical cannabis after she was injured at her place of work, a dental center.
The state Supreme Court made the same judgement in another case where a man named Daniel Bierbach was injured at his job working for an all-terrain vehicle company and sought compensation for medical marijuana. Bierbach submitted his petition for a writ of certiorari months after Musta.
From the Justice Department's perspective, a "state-law order that compels third parties to directly subsidize petitioners' possession of marijuana on a medical-use rationale" would amount to overriding legislative intent consistent with the CSA, it said.
"If States could enforce laws compelling third parties to subsidize federal crimes, they could directly undermine congressional determinations. For example, no legal principle would preclude a State from requiring private employers to reimburse the use of other federally prohibited products or substances, such as LSD and other psychedelic drugs, based on perceived benefits. The conflict with the CSA remains, however, when Minnesota law compels private employers to subsidize the same federal crimes."
The filing briefly references cases outside of Minnesota where this issue has been raised and courts have landed on different determinations.
When a case arose in the Maine Supreme Court, the body took a similar approach to Minnesota's. Meanwhile, the high courts of both New Hampshire and New Jersey have ruled that reimbursements to medical marijuana patients can go forward regardless of federal prohibition.
Even so, DOJ said that the "disagreement does not warrant this Court's review."
"The disagreement is limited and recent, with three of the four decisions coming in 2021," it said. "And it is unclear how many additional States interpret their state workers' compensation schemes, standing alone, to require such reimbursements, or what the limits of such a state-law reimbursement obligation might be."
It added that "no state court of last resort has issued a decision that provides an appropriate backdrop for this Court's review of the obstacle-preemption issues that are inherent here" and "this Court would benefit from further development of the relevant preemption questions in the lower courts before potentially addressing them itself."
One of the more interesting elements of the Justice Department's amicus curiae is that the response seems to acknowledge the seeming inevitability that this matter will be resolved legislatively as Congress continues to consider proposal to federally legalize marijuana.
"The Legislative and Executive Branches of the federal government are best situated to consider any potential tailored measures to address specific instances of interaction between federal and state marijuana laws," it said.
It noted that Congress amended the federal definition of marijuana when it legalized hemp under the 2018 Farm Bill and said that lawmakers continue "to consider more expansive approaches" to cannabis reform.
"[I]ndeed, shortly after the Court issued its invitations in these cases, the House of Representatives passed legislation that would remove marijuana from the CSA's list of controlled substances altogether," the filing said, referencing the passage of the Marijuana Opportunity, Reinvestment and Expungement (MORE) Act. "Refraining from taking up the questions presented here thus represents the sounder course at this time."
With the spread of the state-level legalization movement—and the growing number of legal cases where these federal-state policy conflicts are emerging such as with these workers compensation challenges—more stakeholders are asking the U.S. Supreme Court to do something to settle the debate.
Even one of the most conservative U.S. Supreme Court justices, Clarence Thomas, denounced the federal government's inconsistent approach to marijuana policy last year, and he suggested that outright national prohibition may actually be unconstitutional.
At the time, the court declined to take up a case related to an Internal Revenue Service investigation into tax deductions claimed by a Colorado marijuana dispensary. But Thomas issued a statement that more broadly addressed the federal-state marijuana disconnect.
He specifically discussed a 2005 ruling in Gonzales v. Raich, wherein the court narrowly determined that the federal government could enforce prohibition against cannabis cultivation that took place wholly within California based on its authority to regulate interstate commerce.
In 2020, justices declined to hear a case challenging the constitutionality of federal marijuana prohibition.
Congressman Says There's 'Tremendous Momentum' To Pass Marijuana Banking In Bicameral Conference On Manufacturing Bill
Photo elements courtesy of rawpixel and Philip Steffan.