U.S. Supreme Court Asks Feds To Weigh In On Medical Marijuana Workers Compensation Cases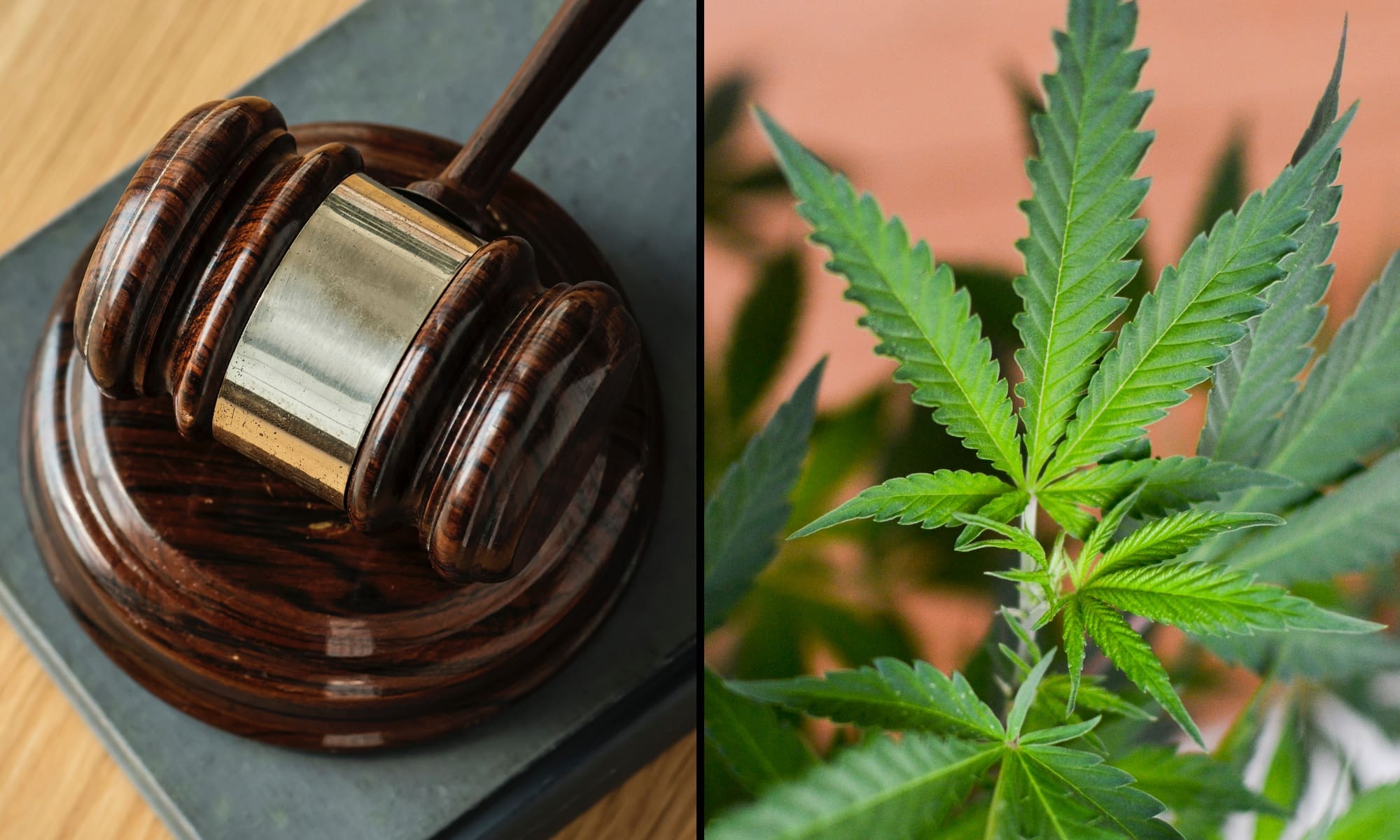 Does federal law protect employers who choose not to cover medical marijuana costs for workers injured on the job, even in states the seek to require it? State courts have reached different conclusions on the question, and now the U.S. Supreme Court is asking the top Justice Department lawyer to weigh in.
Justices were scheduled to discuss a pair of cases at private conference on Friday that concerned Minnesota employees who sought workers compensation for medical cannabis expenses after being hurt while working on the job.
Now the Supreme Court is asking the solicitor general to submit a brief—a notable development in the cases that appear to hinge on an interpretation of the Supremacy Clause of the U.S. Constitution.
For its part, the Minnesota Supreme Court ruled late last year that both workers comp claims were invalid because of marijuana's Schedule I status under the federal Controlled Substances Act (CSA).
In one case, Susan Musta filed a petition with the U.S. Supreme Court in November after her state's highest court determined that the CSA did, indeed, mean her employer did not need to provide reimbursement for medical cannabis after she was injured at her place of work, a dental center.
Empire State NORML and two other groups—the New York City Cannabis Industry Association and the Hudson Valley Cannabis Industry Association—submitted amici curiae briefs urging the court to hear the case in December.
Similarly, the state Supreme Court made the same judgement in another case where a man named Daniel Bierbach was injured at his job working for an all-terrain vehicle company and sought compensation for medical marijuana.
Bierbach submitted his petition for a writ of certiorari months after Musta, in January. He argued that because employers aren't required to possess, manufacture or distribute cannabis in contravention of federal law, simply providing workers compensation for marijuana is not preempted by the CSA.
Filings in both cases were distributed on February 2 for a Supreme Court conference that was scheduled on February 18. Now the justices are seeking input on the issue from the Biden administration
"The Solicitor General is invited to file a brief in this case expressing the views of the United States," the latest entry on the both cases' dockets reads.
Minnesota isn't the only state where this issue has been raised and taken to court. And state courts have taken different approaches in their respective rulings.
When a case arose in the Maine Supreme Court, the body took a similar approach to Minnesota's. Meanwhile, the high courts of both New Hampshire and New Jersey have ruled that reimbursements to medical marijuana patients can go forward regardless of federal prohibition.
With the spread of the state-level legalization movement—and the growing number of legal cases where these federal-state policy conflicts are emerging such as with these workers compensation challenges—more stakeholders are asking the U.S. Supreme Court to do something to settle the debate.
Even one of the most conservative U.S. Supreme Court justices, Clarence Thomas, denounced the federal government's inconsistent approach to marijuana policy last year, and he suggested that outright national prohibition may actually be unconstitutional.
At the time, the court declined to take up a case related to an Internal Revenue Service investigation into tax deductions claimed by a Colorado marijuana dispensary. But Thomas issued a statement that more broadly addressed the federal-state marijuana disconnect.
He specifically discussed a 2005 ruling in Gonzales v. Raich, wherein the court narrowly determined that the federal government could enforce prohibition against cannabis cultivation that took place wholly within California based on its authority to regulate interstate commerce.
In 2020, justices declined to hear a case challenging the constitutionality of federal marijuana prohibition.
Three In Four Florida Voters Support Legalizing Marijuana, New Poll Finds
Photo elements courtesy of rawpixel and Philip Steffan.