McConnell Inserts Hemp Legalization Into Farm Bill
U.S. Senate Majority Leader Mitch McConnell (R-KY) is following through on a promise to use large-scale agriculture and food policy legislation as a vehicle to legalize hemp.
The GOP leader announced on Friday that he successfully inserted hemp provisions into the Farm Bill, which is expected to move through committee next week.
"Securing the Hemp Farming Act as part of the 2018 Farm Bill has been a top priority of mine," McConnell said in a press release. "As a result of the hemp pilot program, which I secured in the 2014 Farm Bill, Kentucky's farmers, processors, and manufacturers have begun to show the potential for this versatile crop. Today's announcement will build upon that progress to help the Commonwealth enhance its standing at the forefront of hemp's return to American agriculture. I look forward to continuing to work with my Senate colleagues and my partners in Kentucky – including Kentucky Commissioner of Agriculture Ryan Quarles — to grow hemp's bright future."
The announcement comes three days after McConnell swiftly moved a resolution through the Senate acknowledging hemp's "economic potential" and "historical relevance." It was adopted without objection from any senator.
And on Wednesday, Sen. Ron Wyden (D-OR) brought two huge baskets of non-psychoactive cannabis products onto the Senate floor to commemorate Hemp History Week.
This Lawmaker Just Brought Cannabis Products Onto The Senate Floor
"Hemp has proven itself as a job-creating growth industry with far-reaching economic potential. It's just common sense that farmers in Oregon and across our country should be allowed to cultivate this cash crop," Wyden said in McConnell's new press release. "Our bipartisan legislation strikes America's outdated anti-hemp laws from the books so American consumers can buy products made with hemp grown in America. I'm grateful to Sen. McConnell for his leadership in getting the Hemp Farming Act into the Senate Farm Bill and I'm proud to keep working with our bipartisan cosponsors – Senators Merkley and Paul – to pass our bill into law."
I'm proud my bipartisan #HempFarmingAct is included in the Senate #FarmBill. Hemp is a job-creating growth industry with far-reaching economic potential. It's common sense that farmers in Oregon and across the U.S. should be allowed to cultivate this cash crop. pic.twitter.com/a5tVo3ctGs

— Ron Wyden (@RonWyden) June 8, 2018
In April, McConnell introduced a standalone bill to legalize hemp, and it already has nearly a third of senators signed on as cosponsors. He later announced plans to attach its provisions to the larger Farm Bill, a pledge he is making good on with Friday's announcement.
When Congress last revised the Farm Bill, in 2014, McConnell was able to insert language shielding state industrial hemp research programs from federal interference. He and other supporters have included similar protections in annual spending bills as well.
While hemp products such as food, clothing and other consumer goods are legal to sell in the U.S., cultivation of the plant is banned outside of the limited exemption for state research programs, so manufacturers must in many cases import the raw materials from other countries that do no prohibit hemp farming.
That would change if the hemp provisions of the new Farm Bill make it to President Trump's desk and are signed into law. In addition to removing hemp from the federal definition of marijuana, the Farm Bill provisions would make it eligible for federal crop insurance.
Last month, House Republicans blocked floor votes on several hemp-related amendments to that chamber's version of the Farm Bill. But if the provisions get past the Senate, McConnell's leadership and passion for the issue means they stand a good chance of being included in the final legislation that will be crafted by a House-Senate conference committee for delivery to the president.
Despite McConnell's work on hemp, he does not support legalizing its psychoactive cannabis cousin marijuana, however. Despite the fact that Senate Minority Leader Chuck Schumer (D-NY) has joined McConnell's hemp bill as a cosponsor, the GOP leader said he won't be backing his Democratic counterpart's forthcoming bill to remove marijuana from the Controlled Substances Act.
"These are two entirely separate plants," McConnell said. "There is a lot of confusion about what hemp is. It has an illicit cousin, which I choose not to embrace."
Photo courtesy of Chris Wallis // Side Pocket Images.
More State Political Parties Endorse Marijuana Legalization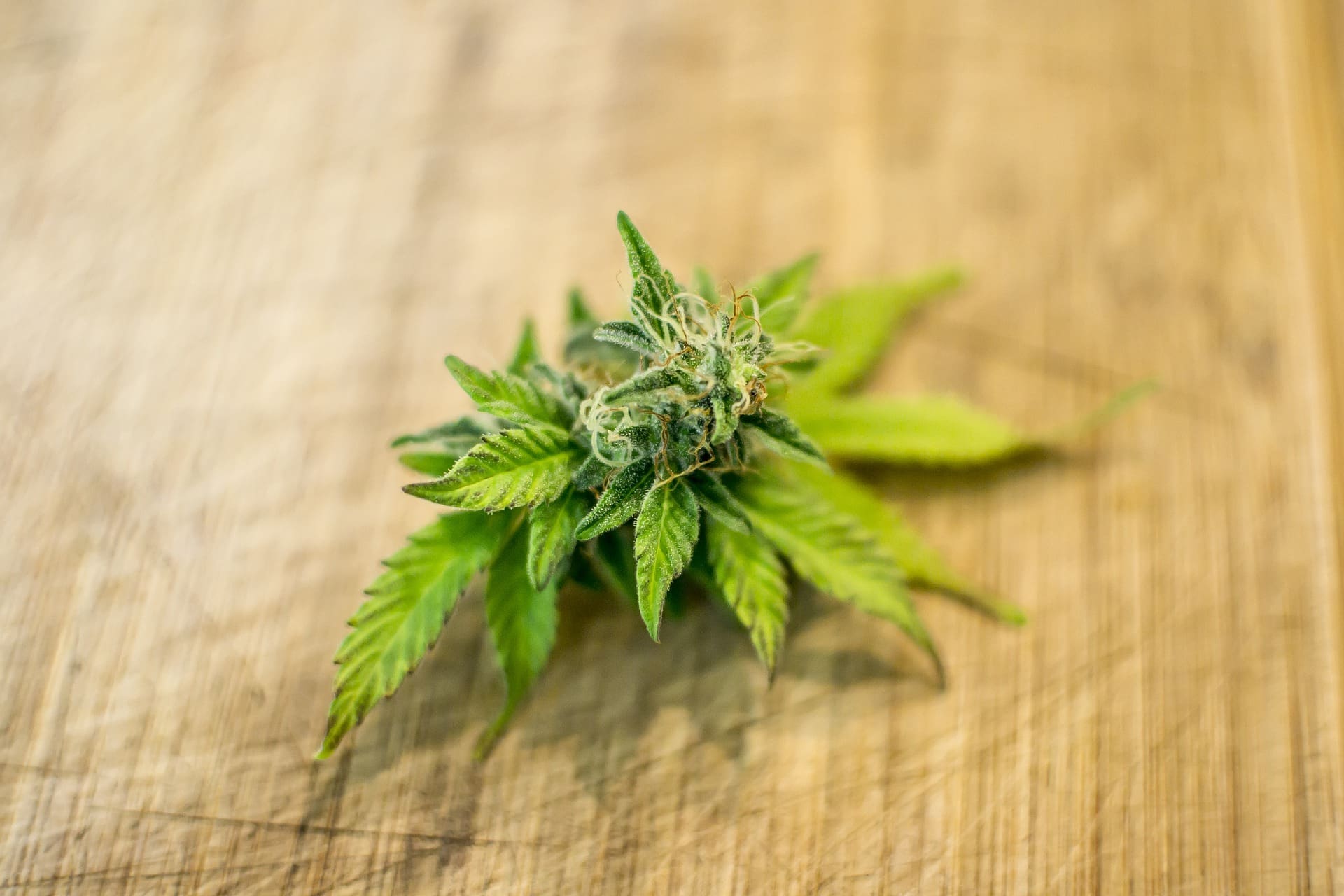 Delegates at Democratic party conventions in two separate states voted to add marijuana legalization planks to their official platforms this weekend.
In Texas, Democrats embraced a policy to "legalize possession and use of marijuana and its derivatives and to regulate its use, production and sale as is successfully done in Colorado, Washington and other States." Delegates also called on the immediate legalization of medical marijuana, the removal of cannabis from the list of federally banned substances and the release of individuals convicted of marijuana possession, as well as the expungement of records for individuals convicted of marijuana-related misdemeanors.
A separate plank adopted by the party embraces the "legalization of hemp for agricultural purposes."
The language of the planks is similar to the Texas Democratic Party's current platform, which also called for marijuana decriminalization and the regulation of the "use, cultivation, production, and sale [of cannabis] as is done with tobacco and alcohol."
The move comes about a week after the state's Republican party delegates approved platform planks to decriminalize cannabis, expand the state's medical marijuana program, reschedule marijuana under federal law and push forward with hemp reform.
In New Hampshire, Democratic delegates also voted in favor of adding a platform plank to legalize cannabis. "We believe that marijuana should be legalized, taxed, and regulated," the Granite State Dems' new plank reads. Delegates at the convention also approved a resolution supporting the removal of marijuana from the Controlled Substances Act.
The passage of the pro-legalization plank in New Hampshire reflects a significant policy evolution—but the path to its approval wasn't necessarily smooth. There was debate among party officials about the initial language of the plank, which said the state should "treat cannabis in a manner similar to alcohol." The plank was changed to satisfy some members who took issue with the reference to alcohol, The Concord Monitor reported. Even so, not all members were on board with the plank, with House Minority Leader Steve Shurtleff arguing that the party should wait until a legislative commission studying the impact of legalization in the state submits its report in November.
That the party's delegates went ahead and adopted the legal marijuana endorsement is "an encouraging development that bodes very well for the future of cannabis policy in New Hampshire," Matt Simon, New England political director for the Marijuana Policy Project, told Marijuana Moment. "After several years of modest, incremental reforms being obstructed by previous Democratic Governors John Lynch and Maggie Hassan, it's great to see that the party, and both of its gubernatorial candidates, are now embracing legalization and regulation."
New Hampshire's Republican party has not taken up legalization as a platform plank.
The Texas and New Hampshire Dems joined the ranks of several others that approved similar platform positions.
In May, the Democratic Party of New York endorsed a resolution supporting "the legalization of marijuana which should be regulated and taxed in a manner similar to alcohol." Connecticut's Democratic party also adopted a platform plank this year stating that "[t]he time for legalization of Marijuana has come."
"Doing so will raise revenue, which can be used to benefit those suffering from the disease of addiction to prescription pain medications and other opioids."
And from California to Wisconsin, Democratic party delegates across the country officially backed marijuana legalization in 2016—and numerous others threw their support behind more modest cannabis reform policies such as decriminalization. Iowa's Democratic party went even further, calling for the legalization of all drugs.
That same year, the Democratic National Convention (DNC) approved the first-ever major party platform to include a plank embracing a "reasoned pathway for future legalization" and the rescheduling of cannabis under federal law.
"We believe that the states should be laboratories of democracy on the issue of marijuana, and those states that want to decriminalize it or provide access to medical marijuana should be able to do so. We support policies that will allow more research on marijuana, as well as reforming our laws to allow legal marijuana businesses to exist without uncertainty. And we recognize our current marijuana laws have had an unacceptable disparate impact in terms of arrest rates for African Americans that far outstrip arrest rates for whites, despite similar usage rates."
The growing support for legalization among Democratic state parties appears to reflect a similar trend in public opinion toward cannabis reform nationally. A recent poll found that a record 68 percent of Americans believe marijuana should be legal. That includes a majority of Republicans. While federal lawmakers have generally been slower to adopt pro-legalization stances, a number of bipartisan bills have also been introduced in recent months that aim to reform the country's cannabis laws.
Support for Marijuana Legalization At Record High, New Survey Shows
James Comey Weighs In On Marijuana Legalization
Former FBI Director James Comey, at the center of a wide-ranging investigation into whether President Trump obstructed justice, has been asked many times what he thinks about the rule of law and related matters during the course of a publicity tour for his new book.
On Friday, he was asked to share his thoughts about marijuana legalization.
"The experiment is underway in the United States and I think the jury is still out on it," Comey said.
"What I like about what's going on in the U.S. is we call the states the laboratories of democracy, and allow the people in the states to experiment — experiment is probably the wrong word in this context — but to make choices, to try and figure out the best way not to overcriminalize behavior that people want to engage in, but also not to reward behavior that might hurt especially young people."
While the former top federal cop indicated he supports letting states implement cannabis policies that are in conflict with U.S. laws, he's not yet ready to personally endorse legalization.
"I'd like to see how it goes and what the natural break on it is. Does it really lead down a slippery slope to other drugs?" he said in the interview with LBC in the UK. "And there's emerging science about the the dangers to the brain of smoked marijuana. Smoked marijuana is not medicine, and so I honestly don't know."
"I think it's worth experimenting with relaxation, talking about it, but monitoring it very closely."
See Comey's marijuana comments, roughly 18:50 into the clip below:
In 2014, as FBI director, Comey made headlines by suggesting that he wanted to relax the bureau's employment policies with respect to drug use.
"I have to hire a great work force to compete with those cyber criminals and some of those kids want to smoke weed on the way to the interview," he said at the time.
He walked the comments back days later in response to questioning from then-Sen. Jeff Sessions, who now serves as U.S. attorney general.
"I was trying to be both serious and funny," Comey said in response to the "disappointed" senator.
Photo courtesy of FBI.
Marijuana Legalization Bill Moves Forward In U.S. Territory
About a week after a U.S. territory hit a snag on the road to full marijuana legalization, a committee made several revisions to the bill that are expected to clear the path to passage.
Lawmakers in the Commonwealth of the Northern Mariana Islands (CNMI) seemed set to put a legalization bill to a full House of Representatives vote on June 12, but the bill was unexpectedly sent back to the chamber's Committee on Judiciary and Governmental Operations (JGO).
Upon referral, the committee made a number of revisions, including the removal of licensing fees for statutory reasons and the addition of a policy that bans regulatory commissioners from participating in the program if they've been convicted of a crime within the last 15 years, legalization advocate Gerry Palacios  of Sensible CNMI told Marijuana Moment. Because two sections regarding cannabis use and sales for individuals under 21 contradicted each other, one was struck from the legislation.
CNMI Marijuana Legalization Bill by MarijuanaMoment on Scribd
One question still needs to be resolved by lawmakers: the JGO recommended a recess until July 2 in order to clear up whether fines levied against individuals who violate the law would be counted as "revenue generators." If the commission determines that these fines are not a part of the revenue stream, the fines provision will remain in the bill. (Revenue generation legislation is supposed to originate in the House — and not the Senate, where the legalization bill was first filed.)
Another change the committee made to the bill on Thursday would speed up the timeline for implementing legalization. The JGO amended the legislation to require that the CNMI Cannabis Commission would be created within 30 days of the passage of the bill instead of 90 days.
"These changes were made for clarification and constitutional purposes for speedy passage of the bill," Palacios said. "The goal is to keep the intent and integrity of the bill intact while at the same time addressing issues on interpretation of its language."
"Once the JGO convenes on July 2 after clarification on [the] 'fines' issue, they will move to adopt and push for full House review."
So that's where the state of cannabis legalization in the U.S. jurisdiction stands. Advocates tell Marijuana Moment that the Senate is likely to OK the changes recommended by the committee, but it's unclear when a full House vote will take place at this point. If the bill ultimately passes, CNMI will be the first U.S. territory to fully legalize without a preexisting medical cannabis system in place.
"The Senate will have no problem with these changes as long as the bill's integrity and intent are kept."
That said, the territory's governor, Ralph Torres, expressed concerns earlier this month about the potential impact of legalization on public health and crime.
"In the nine states that have legalized marijuana, have we seen an increase in crime?," he asked, according to Marianas Variety. "If there is, what is the nature of these crimes? We should look at this and other things. I am concerned about public safety issues."
Here's what the bill would accomplish
Adults 21 and older would be allowed to possess, grow and consume cannabis.
CNMI would establish a regulatory system to produce, process and manage retail sales of marijuana.
Tax revenue from marijuana sales would go toward funding the regulatory system and other government services.