McConnell Inserts Hemp Legalization Into Farm Bill
U.S. Senate Majority Leader Mitch McConnell (R-KY) is following through on a promise to use large-scale agriculture and food policy legislation as a vehicle to legalize hemp.
The GOP leader announced on Friday that he successfully inserted hemp provisions into the Farm Bill, which is expected to move through committee next week.
"Securing the Hemp Farming Act as part of the 2018 Farm Bill has been a top priority of mine," McConnell said in a press release. "As a result of the hemp pilot program, which I secured in the 2014 Farm Bill, Kentucky's farmers, processors, and manufacturers have begun to show the potential for this versatile crop. Today's announcement will build upon that progress to help the Commonwealth enhance its standing at the forefront of hemp's return to American agriculture. I look forward to continuing to work with my Senate colleagues and my partners in Kentucky – including Kentucky Commissioner of Agriculture Ryan Quarles — to grow hemp's bright future."
The announcement comes three days after McConnell swiftly moved a resolution through the Senate acknowledging hemp's "economic potential" and "historical relevance." It was adopted without objection from any senator.
And on Wednesday, Sen. Ron Wyden (D-OR) brought two huge baskets of non-psychoactive cannabis products onto the Senate floor to commemorate Hemp History Week.
This Lawmaker Just Brought Cannabis Products Onto The Senate Floor
"Hemp has proven itself as a job-creating growth industry with far-reaching economic potential. It's just common sense that farmers in Oregon and across our country should be allowed to cultivate this cash crop," Wyden said in McConnell's new press release. "Our bipartisan legislation strikes America's outdated anti-hemp laws from the books so American consumers can buy products made with hemp grown in America. I'm grateful to Sen. McConnell for his leadership in getting the Hemp Farming Act into the Senate Farm Bill and I'm proud to keep working with our bipartisan cosponsors – Senators Merkley and Paul – to pass our bill into law."
I'm proud my bipartisan #HempFarmingAct is included in the Senate #FarmBill. Hemp is a job-creating growth industry with far-reaching economic potential. It's common sense that farmers in Oregon and across the U.S. should be allowed to cultivate this cash crop. pic.twitter.com/a5tVo3ctGs

— Ron Wyden (@RonWyden) June 8, 2018
In April, McConnell introduced a standalone bill to legalize hemp, and it already has nearly a third of senators signed on as cosponsors. He later announced plans to attach its provisions to the larger Farm Bill, a pledge he is making good on with Friday's announcement.
When Congress last revised the Farm Bill, in 2014, McConnell was able to insert language shielding state industrial hemp research programs from federal interference. He and other supporters have included similar protections in annual spending bills as well.
While hemp products such as food, clothing and other consumer goods are legal to sell in the U.S., cultivation of the plant is banned outside of the limited exemption for state research programs, so manufacturers must in many cases import the raw materials from other countries that do no prohibit hemp farming.
That would change if the hemp provisions of the new Farm Bill make it to President Trump's desk and are signed into law. In addition to removing hemp from the federal definition of marijuana, the Farm Bill provisions would make it eligible for federal crop insurance.
Last month, House Republicans blocked floor votes on several hemp-related amendments to that chamber's version of the Farm Bill. But if the provisions get past the Senate, McConnell's leadership and passion for the issue means they stand a good chance of being included in the final legislation that will be crafted by a House-Senate conference committee for delivery to the president.
Despite McConnell's work on hemp, he does not support legalizing its psychoactive cannabis cousin marijuana, however. Despite the fact that Senate Minority Leader Chuck Schumer (D-NY) has joined McConnell's hemp bill as a cosponsor, the GOP leader said he won't be backing his Democratic counterpart's forthcoming bill to remove marijuana from the Controlled Substances Act.
"These are two entirely separate plants," McConnell said. "There is a lot of confusion about what hemp is. It has an illicit cousin, which I choose not to embrace."
Photo courtesy of Chris Wallis // Side Pocket Images.
Marijuana Policy Project Welcomes New Executive Director
The Marijuana Policy Project (MPP), the nation's best-funded cannabis advocacy group, has named long-time social justice reform advocate Steve Hawkins as its next executive director.
Hawkins, who previously served as the executive director of the National Coalition to Abolish the Death Penalty (NCADP) and executive vice president of the NAACP, will assume responsibility for MPP's national legalization advocacy efforts just months before a number of states vote to enact their own legal systems.
The decision was made after a "months-long candidate search that included several exceptionally qualified candidates," MPP said in a press release.
"We are still battling the effects of decades of anti-marijuana legislation and propaganda in this country," Hawkins told Marijuana Moment. "Huge strides have been made when it comes to setting the record straight, but our work is far from over and there is still a lot of misinformation out there that needs to be addressed."
"Fundraising and maintaining momentum is also a core challenge for the movement, which is in some ways a victim of its own success. Thanks to the major gains it has made in recent years, many people think legalization is inevitable and that their donations are no longer needed or that they don't need to take the time to write their elected officials. These laws are not going to change themselves and there is more need than ever for resources and engagement to support federal and state-level reform efforts."
Hawkins's experience running successful criminal justice reform campaigns—including a bipartisan effort to end capital punishment for juveniles during his time at the NCADP—made him an apt candidate to spearhead the fight to end prohibition, Troy Dayton, chair of MPP's board of directors, said in a statement.
"Steve has a strong track record in the field of criminal justice reform, and he knows how to build a movement toward meaningful social change," Dayton said. "We were not only impressed by his expertise and experience, but also his strong convictions regarding the injustice of marijuana prohibition."
"The country is moving in the right direction on marijuana policy, but there is still a lot of work to be done."
Hawkins also previously held leadership positions at Amnesty International and the Coalition for Public Safety.
He told Marijuana Moment that his three decades of experience "defending civil and human rights" has informed his belief that we should "bring an end to marijuana prohibition, which has had a hugely detrimental impact, especially to communities of color," and that we should "replace it with a more sensible system of regulation."
"I also believe it is critical we ensure those populations that were so negatively impacted by prohibition are able to participate in and experience the positive impacts of such a regulated system."
At MPP, Hawkins will succeed Rob Kampia, who late last year left the organization he founded in 1995 to start a for-profit cannabis policy consulting firm called the Marijuana Leadership Campaign. Kampia's departure was announced shortly after sexual misconduct allegations against him resurfaced amid the #MeToo movement.
Kampia offered some words of advice for the next person to occupy his former seat in a phone interview with Marijuana Moment:
"View yourself as a fundraiser who has to engage in transactional fundraising with the marijuana industry in part, and view yourself as needing to come up with a smart, strategic plan for lobbying in state legislatures rather than doing ballot initiatives where no one else is going to touch it. Do not view yourself as a spokesperson."
Or in other words, less of a focus on talk, and more on action.
MPP named Matthew Schweich as the interim executive director while the group scouted for a replacement. Scweich will now serve as MPP's deputy director overseeing marijuana reform initiatives in Michigan and Utah.
In a statement, MPP board member Joby Pritzker said Schweich "provided critical leadership during a challenging transition period for MPP."
"He maintained the effectiveness of our advocacy operations, managed our fundraising efforts, and oversaw ballot initiative campaigns in multiple states, while at the same time leading our staff and assisting the board with the executive director search."
The past few years have seen a number of leadership changeups at national pro-legalization groups.
NORML brought on Erik Altieri as executive director in 2016 after Allen St. Pierre left the organization following 11 years of service. And last year, the Drug Policy Alliance announced that it had hired Maria McFarland Sánchez-Moreno, who worked on international and domestic drug policies issues for 13 years at the Human Rights Watch, as the new executive director to replace retiring founder Ethan Nadelmann.
While the objective at all of these groups—promoting equitable drug policy reform in the United States—has remained the same, the nature of the movement has evolved. A majority of states have now legalized cannabis for medical or recreational purposes, and though state-level reform efforts continue, calls for change at the federal level are increasingly resonant.
That is to say, these new executive directors will face a different set of challenges than their predecessors did.
Photo courtesy of Beloit College.
UN Launches First-Ever Full Review Of Marijuana's Status Under International Law
For the first time ever, the United Nations (UN) is launching an in-depth review of whether marijuana is properly classified under international drug treaties.
In a related development, the UN's World Health Organization (WHO) has announced that cannabidiol (CBD), a compound in marijuana that is increasingly used for medical purposes, does not warrant being controlled under the global agreements.
"The Committee recommended that preparations considered to be pure CBD should not be scheduled within the International Drug Control Conventions," WHO Director-General Tedros Adhanom Ghebreyesus wrote in a letter announcing the moves. "The Committee concluded that there is sufficient evidence to proceed to a Critical Review" of marijuana, hashish, cannabis extracts and THC.
That broader review is set for November, and follows the results of an initial pre-review conducted by WHO's Expert Committee on Drug Dependence (ECDD) in June.
"A pre-review is the first step of the ECDD's assessment process, where it is determined whether there is enough robust scientific information to proceed to the next step, called a critical review," an explanatory document accompanying the new letter reads. "This initial evaluation is also an opportunity to identify gaps in the available scientific data. A critical review is carried out when there is sufficient scientific evidence to allow the ECDD to make informed an recommendation that the substance be placed under international control, or if its level of control should be changed."
The reviews include analyses of the chemistry, pharmacology, toxicology, epidemiology and therapeutic use of the substances.
If the UN ultimately decides to change marijuana's status under international law, it would trigger a review on U.S. scheduling, according to provisions of the Controlled Substances Act.
"Thankfully the World Health Organization has accepted the challenge of evaluating the placement of cannabis in the 1962 Single Convention treaty," Michael Krawitz of Veterans for Medical Cannabis Access told Marijuana Moment. "Cannabis placement in the treaty was done in the absence of scientific evaluation and has provided the basis for a moral campaign against drugs by the USA for many decades. Since our work on medical access to cannabis has been based upon scientific inquiry we know that any rational assessment of the evidence leads the observer to understand cannabis indeed has proven medicinal value and, compared to other medicines, has profoundly fewer negative side effects."
Here's what the UN experts have determined so far:
"There are no case reports of abuse or dependence relating to the use of pure CBD. No public health problems have been associated with CBD use," an annex attached to Ghebreyesus's letter reads, noting that research has shown it to be effective in treating epilepsy. "CBD has been found to be generally well tolerated with a good safety profile."
"Cannabidiol (CBD) is not specifically listed in the schedules of the 1961, 1971 or 1988 United Nations International Drug Control Conventions… There is no evidence that CBD as a substance is liable to similar abuse and similar ill-effects as substances in the 1961 or 1971 Conventions such as cannabis or THC, respectively. The Committee recommended that preparations considered to be pure CBD should not be scheduled."
When it comes to whole-plant marijuana and resin, ECDD's pre-review found that while "adverse effects" are possible and that cannabis can cause physical dependence, its current categorization in international treaties "may not appear to be consistent with the criteria."
"Several countries permit the use of cannabis for the treatment of medical conditions such as back pain, sleep disorders, depression, post-injury pain, and multiple sclerosis," the document says. "The evidence presented to the Committee did not indicate that cannabis plant and cannabis resin were liable to produce ill-effects similar to these other substances that are in Schedule IV of the 1961 Convention on Narcotic Drugs. The inclusion of cannabis and cannabis resin in Schedule IV may not appear to be consistent with the criteria for Schedule IV."
"The Committee concluded that there is sufficient evidence to proceed to critical review of cannabis plant and cannabis resin at a future ECDD meeting and explore further the appropriateness of their current scheduling within the 1961 Convention."
With respect to extracts and tinctures of cannabis, the committee similarly identified health issues associated with consumption, but said "there is limited evidence of a withdrawal syndrome upon abrupt cessation."
The committee also looked at THC itself and isomers of THC, and recommended that both be subject to critical reviews in November.
Ghebreyesus's letter is addressed to UN Secretary-General Antonio Guterres, who will be the ultimate recipient of WHO's recommendations on cannabis and related extracts and compounds following the review.
Guterres was prime minister of Portugal when that nation decriminalized all drugs, a move he touted last year in an address to the UN's Commission on Narcotic Drugs. After the critical reviews are in, that body will vote on whether to alter cannabis's status under the international treaties.
Marijuana Moment Patreon supporters can see the full text of the new WHO letter on cannabis below:
North Dakota Marijuana Legalization Measure Qualifies For November Ballot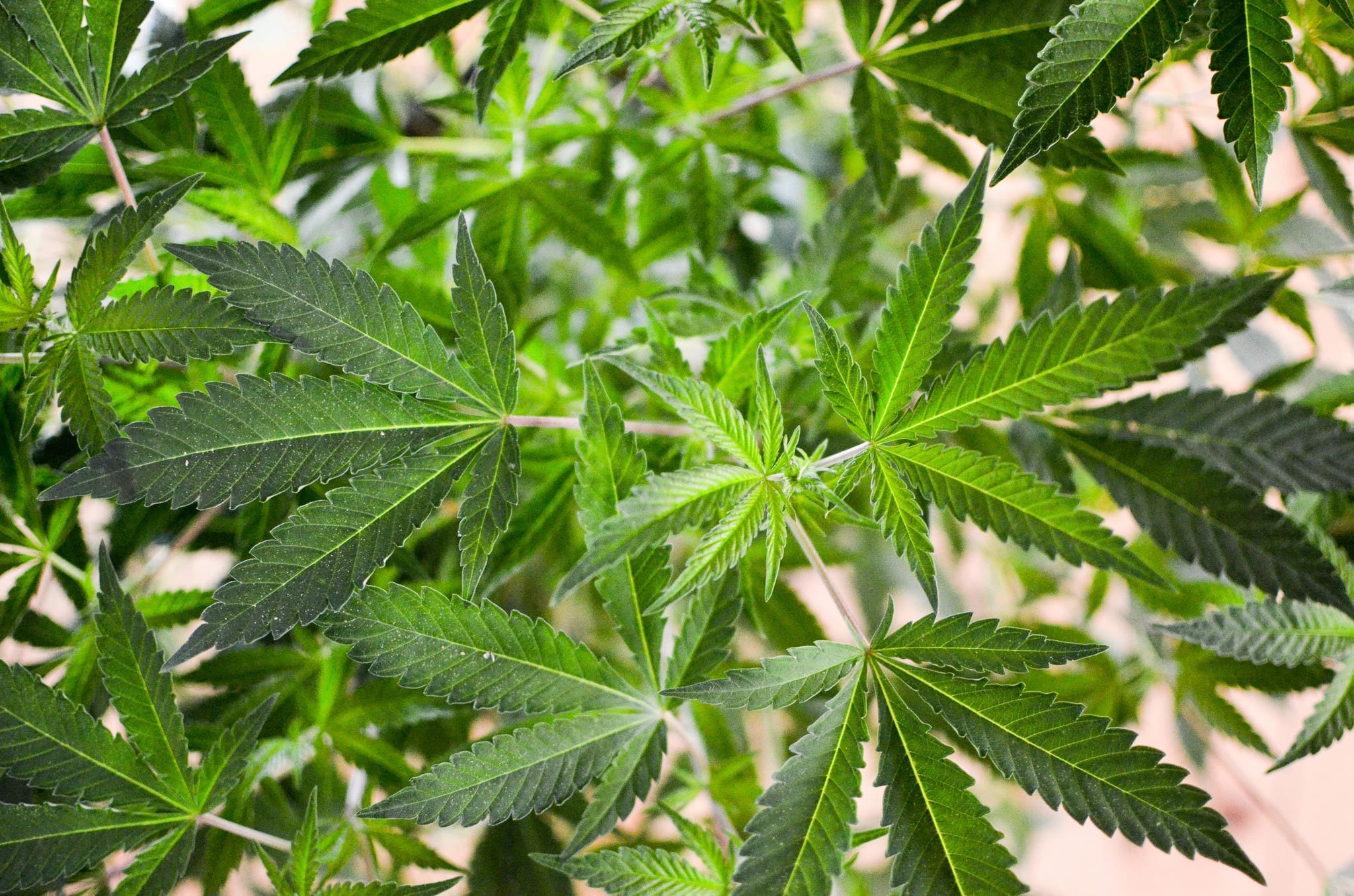 North Dakotans voted to approve medical cannabis two years ago, and now they will get the chance to decide on full marijuana legalization this November.
Activists collected a sufficient number of signatures to qualify a ballot measure that would allow adults over 21 to use and grow marijuana, the secretary of state's office determined on Monday.
Please visit Forbes to read the rest of this piece.
(Marijuana Moment's editor provides some content to Forbes via a temporary exclusive publishing license arrangement.)
Photo courtesy of Philip Steffan.