Joe Biden Endorses Marijuana Decriminalization And Rescheduling—But Not Legalization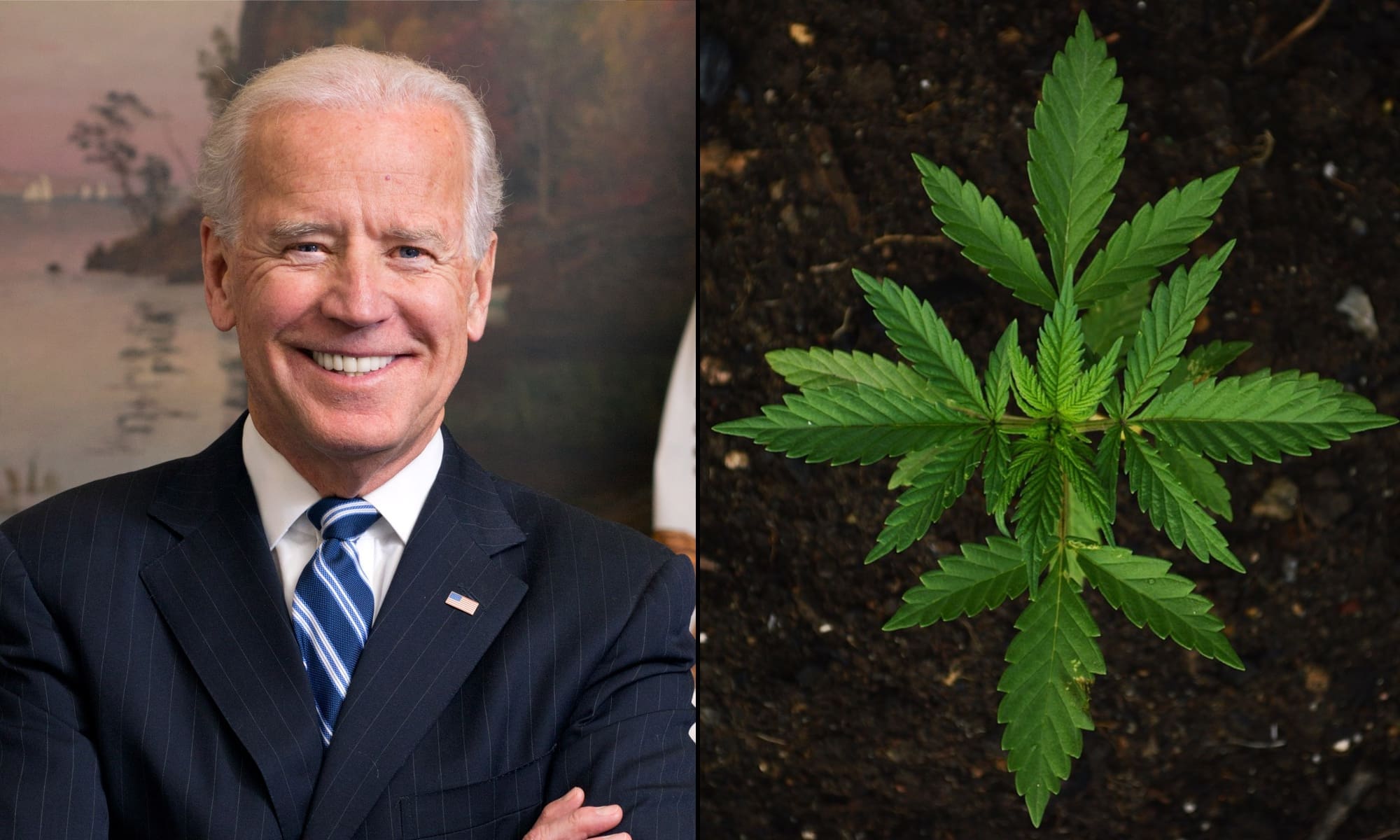 Former Vice President Joe Biden remains opposed to legalizing marijuana but said through a spokesperson on Thursday that he supports decriminalizing cannabis, expunging the records of individuals with prior possession convictions and letting states set their own policies.
He also would move to reclassify marijuana under federal law to Schedule II—a slightly less restrictive designation than its current Schedule I status—a move that would remove some roadblocks to research on the drug.
The 2020 Democratic presidential candidate has taken heat from drug policy reform advocates over his long-standing opposition to modernizing the country's marijuana laws and for his role in championing legislation to ratchet up the war on drugs.
As recently as April, Biden applauded a professor who dismissed the idea that cannabis can be used as an alternative to opioid painkillers.
But in a new statement to CNN, a spokesperson for the former vice president said that he now "supports decriminalizing marijuana and automatically expunging prior criminal records for marijuana possession, so those affected don't have to figure out how to petition for it or pay for a lawyer."
"He would allow states to continue to make their own choices regarding legalization and would seek to make it easier to conduct research on marijuana's positive and negative health impacts by rescheduling it as a schedule 2 drug," the representative said.
This marks a somewhat significant development for Biden, who helped craft some of the most consequential anti-drug laws during his time as a senator and who declined to pursue decriminalization or rescheduling while serving as the de facto criminal justice portfolio manager for the Obama White House.
That said, the evolution still places Biden far behind his Democratic primary opponents, most of whom have fully embraced marijuana legalization at this point. Many fellow contenders have sponsored or cosponsored legislation to completely deschedule and remove marijuana from the Controlled Substances Act—a far more significant step than Biden's proposal to slightly downgrade its scheduling status.
"It's not enough to casually support marijuana decriminalization. That's a 2008 position," Michael Collins, director of national affairs for Drug Policy Action, told Marijuana Moment. "Biden should recognize that marijuana must be legalized through the lens of social justice, with expungement and industry diversity as the key planks of any position. That's what most of the other candidates support and it's what the base wants so there's no excuse."
Erik Altieri, executive director of NORML, agreed, telling Marijuana Moment that it would only be a "half measure" to move cannabis to Schedule II.
"While Biden's latest comments on marijuana represent an evolution away from the stronger prohibitionist comments he made in the past, they are far too timid to truly address the issue at hand and still leave him lagging far behind his fellow primary competitors, many of whom are true leaders on ending our nation's failed prohibition," he said.
"Democratic primary voters in particular have demonstrated they want someone who will provide a progressive and bold vision for attacking the problem of mass incarceration being driven in no small part by the over 600,000 marijuana arrests made annually," he continued. "Biden's new comments illustrate a lack of vision and seriousness of approach that would be more at home a decade ago than in 2019. Joe: Do better."
Biden first voiced his support for decriminalization at a campaign stop in New Hampshire on Tuesday.
"Nobody should be in jail, in my view, nobody should be in jail for a crime that's not a crime of violence," he said. "Nobody should be in jail for smoking marijuana. That's why I set up the drug courts…to divert, and we put a lot of money in there for rehabilitation."
See Biden defend his criminal justice record and discuss marijuana about 20:50 into the video below:
Prior to endorsing the policy change, the closest Biden got to backing decriminalization was saying that the government shouldn't prioritize using its resources to prosecute low-level marijuana offenders, which became policy under the Obama administration when the Justice Department released a memo outlining its enforcement priorities with respect to state legalization laws.
Biden hasn't come out in support of any particular legislative efforts to achieve decriminalization, but his comments raise questions about whether something resembling legislation from Sens. Cory Booker (D-NJ) or Chuck Schumer (D-NY), who are seeking to deschedule marijuana entirely, would make it past his desk if he was president.
Rep. Earl Blumenauer (D-OR), who released a congressional "blueprint" to ending federal cannabis prohibition in 2019, told Marijuana Moment in an earlier interview that he doesn't think "there will ever be another president who will be anti-cannabis."
When asked specifically about Biden, the congressman reiterated that "[n]obody is going to survive the nominating process who doesn't have a reasonable position on cannabis."