Trump Administration Moves To Deny Asylum Over Misdemeanor Marijuana Offenses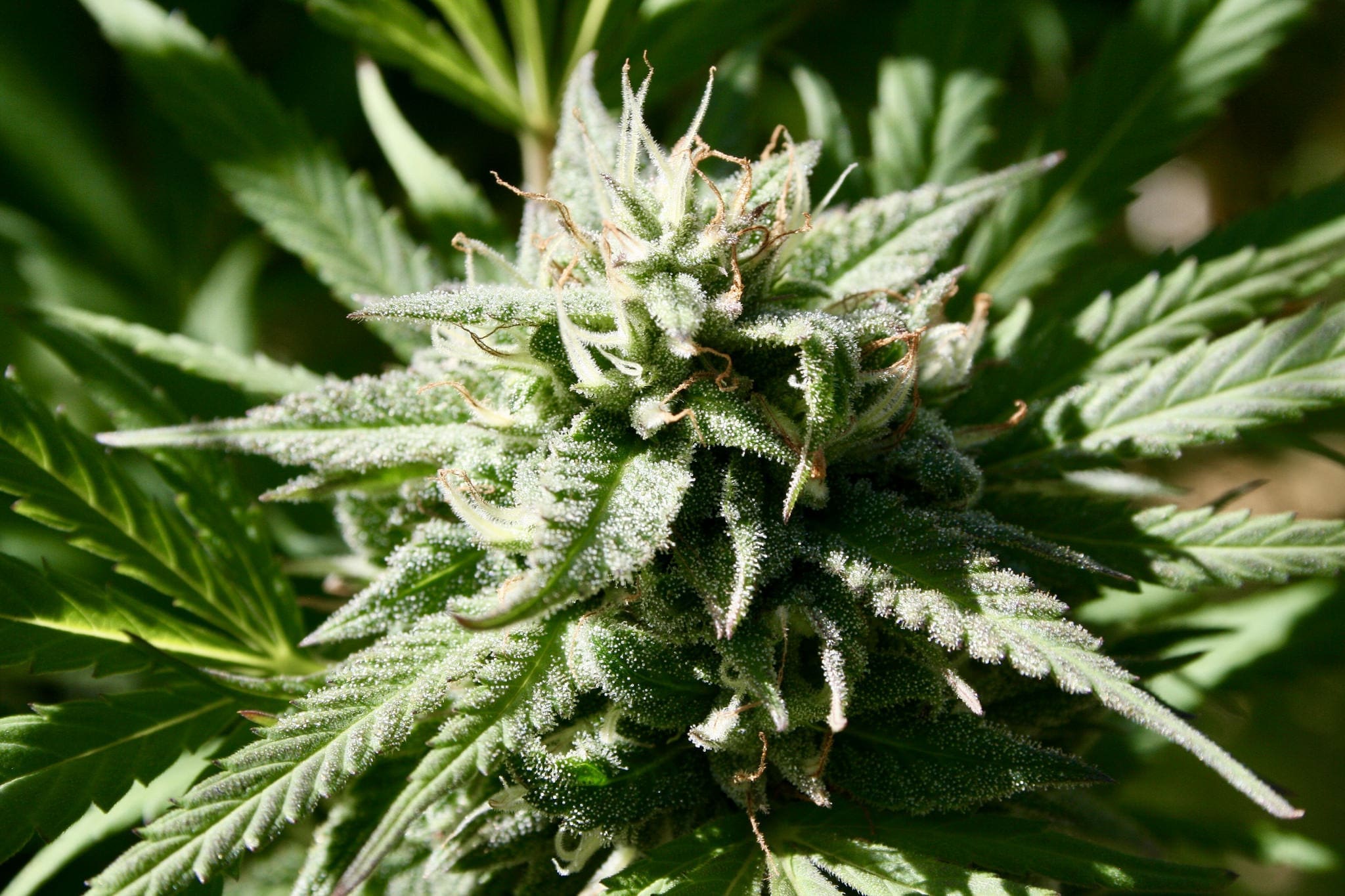 The Trump administration is seeking to make certain marijuana offenses, including misdemeanor possession, grounds to deny asylum to migrants.
In a notice published in the Federal Register on Thursday, the Justice Department and Department of Homeland Security proposed amending asylum policy to make it so that people convicted of various misdemeanor and felony offenses are ineligible for protection in the U.S. That includes possessing and trafficking cannabis, with one exception.
Under the proposal, "[p]ossession or trafficking of a controlled substance or controlled-substance paraphernalia, other than a single offense involving possession for one's own use of 30 grams or less of marijuana," would be added to the list of regulations rendering people seeking refuge in the U.S. ineligible for asylum.
The notice, signed by Attorney General William Barr and Acting Homeland Security Secretary Chad Wolf, emphasizes the role of drug trafficking in criminal organizations and stipulates that the agencies "propose to implement a new bar for asylum to include convictions for misdemeanors involving the trafficking or possession of controlled substances."
"Both possessors and traffickers of controlled substances pose a direct threat to the public health and safety interests of the United States, and they should not be entitled to the benefit of asylum," it argues. "The harmful effects of controlled substance offenses have been recognized consistently by policymakers and courts."
Drug Policy Alliance Executive Director Maria McFarland Sanchez-Moreno told Marijuana Moment that "in its zeal to further restrict the ability of refugees to obtain protection in the United States, the Trump administration is once again resorting to drug war tactics that stigmatize and punish people who have even the smallest form of contact with illegal drugs."
"If the administration really wanted to further public health and security, it should roll back drug war policies that help to fuel the violence and corruption that drive so many people to the southern US border," she said.
As pointed out by the agencies, the policy would be consistent with existing immigration rules. In April, U.S. Citizenship and Immigration Services (USCIS) clarified that cannabis consumption, or employment in a state-legal marijuana market, is evidence of poor "moral character" and can be used to justify a denial of a naturalization application.
USCIS similarly carved out an exception for "a single offense of simple possession of 30 grams or less of marijuana."
That move received significant pushback from reform advocates and lawmakers, who accused the Trump administration of weaponizing marijuana prohibition against immigrants.
A bipartisan coalition of 43 members of the House sent a letter to the Justice Department and Homeland Security in May, imploring the agencies to rescind the policy. The next month, 10 senators send a similar request.
There have been several legislative attempts to protect immigrants who participate in state-legal cannabis programs against being denied citizenship or deported, including bills filed by two Democratic presidential candidates, Sens. Elizabeth Warren (D-MA) and Cory Booker (D-NJ).
It's not clear if those pieces of legislation would have an impact on federal policies for asylum seekers, however.
For now, the Trump administration is accepting public comments on the new asylum proposal through January 21.
Elizabeth Warren Files Marijuana Bills For Veterans And Immigrants
Photo courtesy of Brian Shamblen.