Trump Budget Proposes Ending State Medical Marijuana Protections And Blocking DC From Legalizing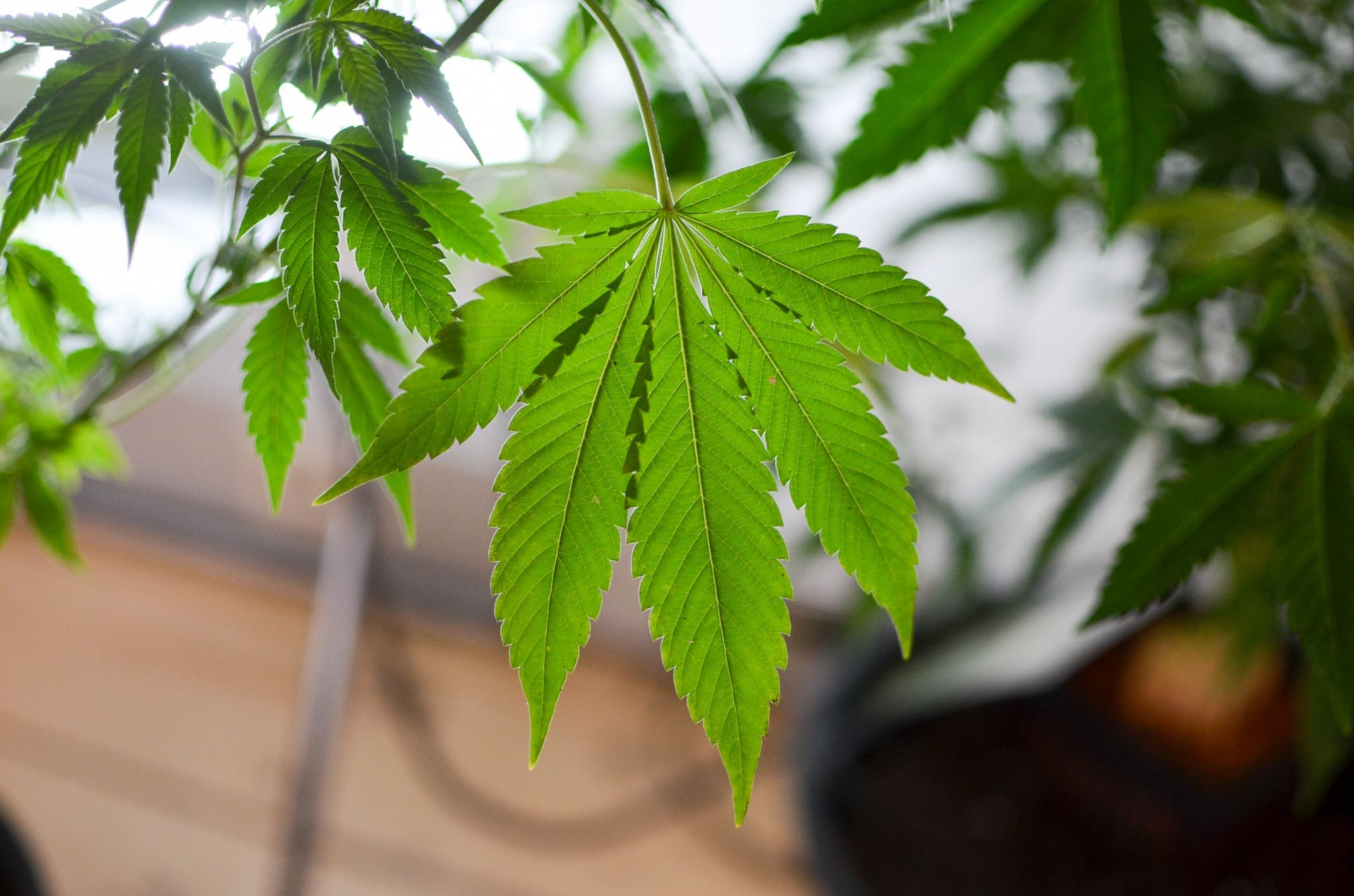 President Trump proposed ending an existing policy that protects state medical marijuana programs from Justice Department interference as part of his fiscal year 2021 budget plan released on Monday.
The rider, which has been renewed in appropriations legislation every year since 2014, stipulates the the Justice Department can't use its funds to prevent states or territories "from implementing their own laws that authorize the use, distribution, possession, or cultivation of medical marijuana."
This isn't the first time that an administration has requested that the rider be stricken. Trump's last two budgets omitted the medical cannabis protections language, and President Obama similarly asked for the policy to be removed. In all cases, Congress has ignored those requests and renewed the protections in spending bills.
During last year's appropriations season, the House approved an even more expansive amendment that would have provided protections for all state and territory marijuana programs, rather than just medical cannabis systems. But the Senate did not follow suit and the provision was not included in final fiscal year 2020 legislation sent to Trump's desk.
When Trump signed that large-scale spending legislation in December, he attached a statement that said he is empowered to ignore the congressionally approved medical cannabis rider, stating that the administration "will treat this provision consistent with the President's constitutional responsibility to faithfully execute the laws of the United States."
Cannabis is also mentioned in several other places in Trump's new budget proposal for next year. For example, it contains another long-standing rider that blocks Washington, D.C. from using local tax dollars to legalize marijuana sales.
Separately, the plan requests that funds be set aside to help the Food and Drug Administration (FDA) invest "in priority activities," including the "regulation of cannabis and cannabis derivatives." FDA is actively developing regulations for CBD since hemp and its derivatives were federally legalized under the 2018 Farm Bill.
"FDA recognizes the potential opportunities that cannabis or cannabis-derived compounds may offer, and acknowledges the significant interest in these possibilities," the agency said in a summary. "FDA is aware that companies market products containing cannabis and cannabis-derived compounds in ways that violate the law and may put consumer health and safety at risk."
"Questions remain regarding the safety of these compounds," it continued. "FDA is committed to protecting the public health and improving regulatory pathways for the lawful marketing of cannabis and cannabis-derived products within the agency's jurisdiction."
FDA said it was important to fund these regulatory efforts because it's an example of an issue with "rising public health needs as growing
markets outpace increases to Agency resources."
The agency requested $5 million to "continue enforcing the law to protect patients and the public while also providing potential regulatory pathways, to the extent permitted by law, for products containing cannabis and cannabis-derived compounds."
"FDA is seeing a significant increase in activity relating to the marketing of unlawful cannabis-derived products, especially those containing cannabidiol (CBD), since the Farm Bill passed. In many cases, product developers make unproven claims to treat serious or life-threatening diseases, and patients may be misled to forgo otherwise effective, available therapy and opt instead for a product that has no proven value or may cause them serious harm."
It also outlined how it intends to use the funds across four different branches within FDA.
About $4 million will be allocated to an initiative designed to "better regulate the usage of cannabis-derived substances, such as cannabidiol (CBD), in FDA-regulated products such as dietary supplements and when used as unapproved food additives."
It will also "support regulatory activities, including developing policies and continue to perform its existing regulatory responsibilities including review of product applications, inspections, enforcement, and targeted research."
Half a million dollars will go toward FDA's Animal Drugs and Feeds Program in order to "strengthen its capacity to evaluate scientific data related to the safe use of cannabis and cannabis derivatives in animal products."
FDA's Office of Regulatory Affairs would receive $2 million to help "regulate and inspect establishments manufacturing FDA regulated products containing cannabis and cannabis-derived compounds."
"The initiative will support regulatory activities, including developing policies and continue to perform its existing regulatory responsibilities including review of product applications, inspections, enforcement, and targeted research," the agency said. "FDA must support oversight of increasing numbers of marketed FDA-regulated products containing cannabis-derived substances that may put the public at risk."
Another "priority component" of the budget is to fund cleanup efforts for illicit marijuana grows on federal public lands.
The Office of National Drug Control Policy (ONDCP) would also take a serious budget hit under the president's proposal. If enacted, ONDCP's funding would go from the $425 million it was allotted for 2020 to just $29 million for 2021—an approximately 90 percent cut. Trump included a similar request in prior budgets, but Congress rejected the cuts
Some of those dollars for ONCDP would be transferred to the Drug Enforcement Administration (DEA) to "improve coordination of drug enforcement efforts among Federal, State, and local law enforcement agencies in the U.S." through the High Intensity Drug Trafficking Area program, the document states. Other dollars for grants to local anti-drug groups would be moved to the Department of Health and Human Services.
ONDCP, which is an office within the White House, applauded Trump's request for $35.7 billion to fund "counter-drug efforts" in a press release. Jim Carroll, the offices's director, said "President Trump has brought a relentless, whole-of-government approach to combating the crisis of addiction in our country."
"The FY 2021 budget request sends a strong message that, although we've seen signs of real progress, the Trump Administration will not let up in our efforts to save American lives," he said. "Whether it is going after drug traffickers, getting people struggling with addiction the help they need, or stopping drug misuse before it starts, this budget request ensures our partners will have the resources needed to create safer and healthier communities across the Nation."
The budget also prioritizes funding for the implementation of a domestic hemp program since the crop was legalized. It calls for $17 million for 2021 for the program, which "provides a national regulatory framework for commercial production of industrial hemp production in the U.S. through regulations and guidance."
"In addition to those regulated under USDA plans, USDA approves state and Tribal nation plans to provide licensing services, technical assistance, compliance, and program management support," the budget states. "In 2021, USDA will administratively implement fees to cover the Government's full cost for providing services to beneficiaries of this program."
Another current rider that prohibits the Justice Department from contravening an industrial hemp research program was proposed to be removed. However, that provision is essentially redundant under the new agriculture law, which transferred jurisdiction of the crop from DEA to the U.S. Department of Agriculture.
This story has been updated to include additional information about cannabis-related funding for FDA.
Photo courtesy of Philip Steffan.