Top Senate Democrat Calls On Federal Regulators To Clarify Hemp Banking Rules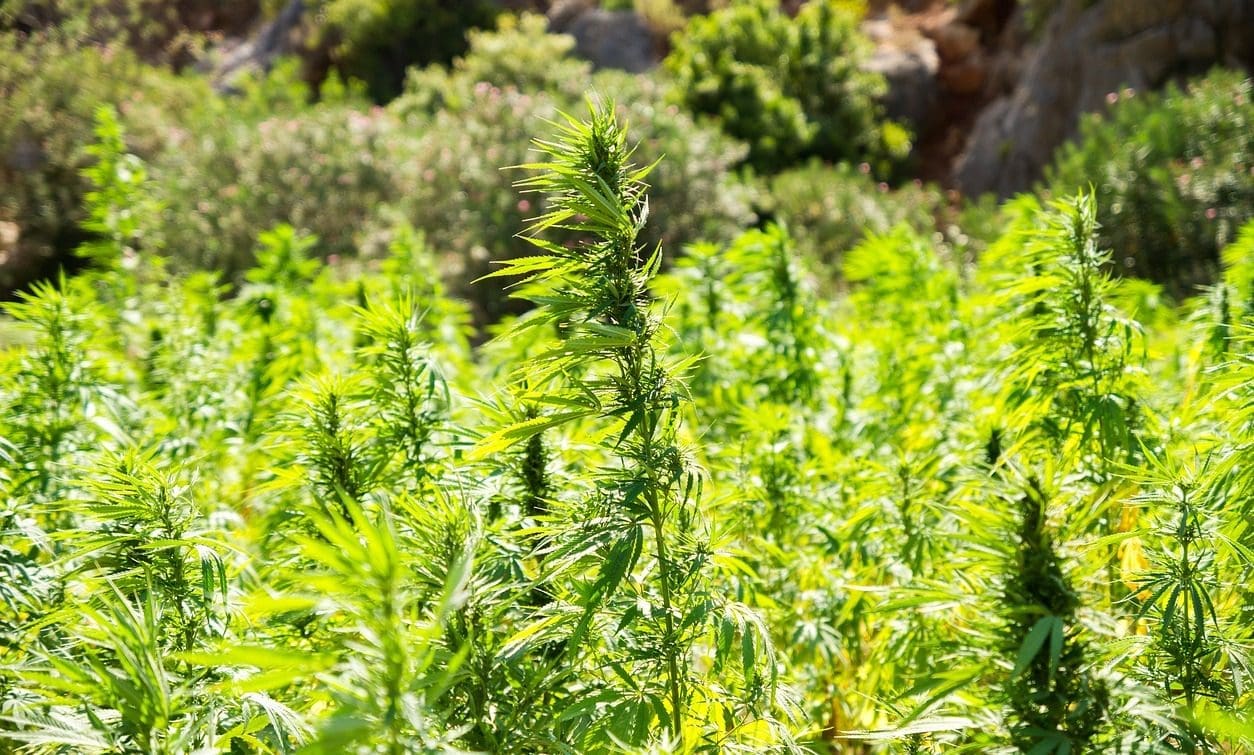 Senate Minority Leader Chuck Schumer (D-NY) sent a letter to federal financial regulators on Monday, urging them to issue updated guidance to ensure that hemp businesses have access to banking services.
While hemp and its derivatives were federally legalized under the 2018 Farm Bill, companies that manufacture and sell hemp products are still being denied credit lines and bank accounts due to ongoing uncertainty within the financial sector, Schumer said.
The senator sent his letter to heads of the Federal Reserve, Federal Deposit Insurance Corporation (FDIC) and the Office of the Comptroller of the Currency (OCC) on the same day that he visited a hemp farm in Cortland County, New York to discuss opportunities and challenges in the burgeoning industry.
Allan Gandelman, President of @ny_cgpa, welcomed @SenSchumer to his farm in Cortland today. Senator Schumer is urging federal regulators to quickly address banking and credit issues for hemp farmers. Thank you @SenSchumer! #hemp #cbd pic.twitter.com/RCT0LuPWo2

— NY Cannabis Growers & Processors Association (@ny_cgpa) August 12, 2019
"The industrial hemp industry is seeding and growing all over Upstate New York, with new businesses like Main Street Farms popping up left and right, which is why I fought so hard to strip the burdensome and outdated federal regulations from it by passing the Hemp Farming Act of 2018," Schumer said in a press release. "However, if these businesses aren't able to get financing from a bank or find a credit card processor that doesn't charge them an arm and a leg, none of that matters all that much."
"If the financial institutions aren't given updated guidance by the major federal financial regulators clarifying the legality of industrial hemp, the industry in Central New York and producers like Main Street Farms will continue being tightly bound, prevented from growing and creating the good-paying jobs they'd otherwise be able to. That's why I'm urging the FDIC, Federal Reserve and OCC to issue updated guidance to the financial institutions looking to provide services to industrial hemp-oriented businesses as soon as possible, to help growers, producers and industry harvest the massive potential of this versatile crop."
In Cortland with Senator Chuck Schumer to talk about the hemp industry and its lack of access to traditional financial services. pic.twitter.com/tAFDcVuXTs

— Amanda Chin (@amandachintv) August 12, 2019
Schumer has placed an emphasis on his role in advancing hemp legalization and his support for the industry. He's worked particularly closely with Canopy Growth Corp., which recently launched a first-of-its-kind industrial hemp park in New York that's expected to generate 200 jobs in the region. When Canopy announced that it was ousting then-CEO Bruce Linton, Schumer personally called executives at the business to ensure that the park project would still move forward. At the groundbreaking event last month, the senator cut the ceremonial ribbon.
He also took credit for securing funding within the U.S. Department of Agriculture for the nation's only hemp seed bank, which will be located in Geneva, New York.
This isn't the first time that federal financial regulators have faced congressional pressure to provide clarity to banking institutions as it concerns hemp.
Sen. Michael Bennet (D-CO) sent a similar letter to the federal officials in June, requesting guidance on "how financial institutions can offer financial products and services to hemp farmers and processors." And during a confirmation hearing earlier that month, a top Federal Reserve official told Sen. Jon Tester (D-MT) that her agency "will try to clarify" that servicing hemp businesses is not illegal.
Schumer's letter to regulators states that the "New York hemp industry has grown significantly, as new farms and businesses have emerged and existing ones have expanded," which has "brought considerably more jobs and revenue to New York, making hemp an important part of the State's agricultural industry."
"As hemp farmers and businesses are exploring the full benefits of the 2018 Farm Bill, however, their growth has been hampered by regulatory uncertainty at financial institutions that has effectively led to a lack of access to financial products and services," he wrote.
"Without access to traditional financial services, such as checking accounts and credit, many hemp businesses have been unable to effectively expand beyond their basic business operations. In order to alleviate these concerns, updated guidance would provide certainty for financial institutions to assess risk and make available a wider range of financial products to hemp cultivators and manufacturers."
The letter notes that small hemp businesses and industry entrepreneurs are most impacted by the lack of regulatory clarity, and the press release says that Schumer's office has even "heard stories from employees of hemp businesses being unable to access private loans due to the nature of their employment."
"It is important that financial institutions recognize hemp as a legal agricultural industry as set forth in the 2018 Farm Bill," the senator wrote. "I urge the FDIC, Federal Reserve, and OCC to provide guidance and best practices to the institutions under their authority that are looking to serve hemp farmers and businesses."
Top Senate Democrat Announces Construction Of Only Hemp Seed Bank In The U.S.
Photo courtesy of Pixabay.
House Democrats Block Amendment To Restrict Marijuana Products In Anti-Vaping Bill
House Democrats pushed back against a Republican attempt to include a flavored marijuana vaping ban in a broader anti-vaping bill that passed the chamber on Friday, arguing that it doesn't make sense to prohibit products that are already illegal under federal law.
Instead, several lawmakers argued that Congress should enact separate cannabis reform legislation that could include provisions designed to protect public health and reduce the appeal of marijuana to youth.
The issue first came up during a House Rules Committee hearing on Wednesday, with Rep. Morgan Griffith (R-VA) introducing an amendment to "include a prohibition against flavored marijuana products" such that they would be "treated in the same manner as flavored tobacco products" under the bill.
While the congressman argued that language of the legislation implicitly already provides for such a ban, he said it was important to clarify to send a message to young people that they can't vape products containing nicotine or THC.
"Let it not be said in 2029 that we had a chance and we felt maybe we were getting to it in 2020," he said. "Let's just go ahead and do it. Let's say you can't sell flavored marijuana THC vaping products. My amendment makes that clear."
Watch the conversation below: 
Democratic members said they shared Griffith's concern about underage use of flavored cannabis vaping products. However, Rep. Ed Perlmutter (D-CO) pushed back and said the proposal is not germane because marijuana remains illegal under federal law and so regulating these products requires separate congressional action.
Earlier in the hearing, he suggested that his House-passed cannabis banking bill—the Secure and Fair Enforcement (SAFE) Banking Act—could serve as a vehicle to address the body's concerns.
"We have to start addressing it because we have 47 states that now are allowing some level of marijuana use when the statute under the Controlled Substance Act clearly makes it illegal," the congressman said. "There's a bill sitting in the Senate called the SAFE Banking Act that may get back here at some point, and we could put some testing and regulatory components on it."
Watch this exchange below: 
Is a flavored marijuana vaping ban even necessary?
Also during the hearing, Rep. Rob Woodall (R-GA) pressed Rep. Frank Pallone (D-NJ) about the lack of specificity in the bill as it concerns marijuana vaping products. Woodall said he wanted that aspect addressed before he leaves office in nine months.
"It strikes me…more than strange that banana crush [nicotine vaping products] will no longer be available to adults in my district. But banana strawberry cream, which is an illegal [marijuana] product today, will continue to be available at 180 retailers near you," Woodall said. "I don't know how I take that message into my high schools and say that we're going to reduce drug dependency in the months and years ahead."
Watch the conversation below: 
Pallone said he appreciates Woodall's concern that flavored vaping products can mislead consumers about what they're actually putting into their bodies and that he "would tend to think that the same problem would exist" for flavored marijuana products. However, he said there's a distinction to be made.
"Most people tell me that nicotine is much more toxic and much more dangerous to your health than marijuana so maybe we shouldn't have restrictions on marijuana at all and maybe we shouldn't have any restrictions on flavored marijuana because the marijuana doesn't have the same health problems that nicotine has," he said. "Maybe I should say, assuming that marijuana is dangerous then maybe the flavored should be. But it's not as dangerous."
"The reality is that we know that nicotine is much more dangerous than marijuana so maybe the flavors masking it is not as serious a problem as it would be for nicotine," he said.
Griffith's amendment was blocked from floor consideration in a party-line vote of 3-6 by the panel, but the conversation around flavored marijuana products continued on Friday on the House floor.
Rep. Greg Walden (R-OR) brought a poster board showing pictures of flavored cannabis vaping products and lamented that they are not explicitly included in the anti-vaping bill.
"If you want to do something about kids—if you want to do something about lung disease—then we need to do something about marijuana and the oils it gets mixed with that this bill does not address," he said.
But Rep. Earl Blumenauer (D-OR) pointed out that if Republicans are interested in ensuring that such marijuana products are properly regulated, the substance needs to be removed from the Controlled Substances Act to provide Congress with the means to enact regulations.
Rep. Earl Blumenauer counters by pointing to marijuana's schedule I status, saying federal regulation of flavored cannabis would be like trying to regulate "flavored heroin." Plugs the MORE Act to deschedule marijuana. https://t.co/w4Jpudt137

— Emily Kopp (@emilyakopp) February 28, 2020
Imposing regulations on marijuana while it's still federally prohibited is "like regulating flavored heroin," he said. The congressman added that a bill to deschedule marijuana called the Marijuana Opportunity Reinvestment and Expungement (MORE) Act would give lawmakers the tools to protect public health.
"The challenge that we have now is to be able to move forward—to be able to protect young people and the public," Blumenauer said. "Cannabis is a red herring. If we tax and regulate it, then we can deal with the products they're talking about. But unless and until we bring it—as two-thirds of the states have done—to actually tax and regulate it, we can't deal with that. It doesn't matter."
Not all Democrats were on board with the anti-vaping bill.
It was a tight 213-195 vote in the House on Friday. Top Democratic leaders are faced challenges as they worked to get the broader legislation approved. Some members of the party have expressed opposition over policies to ban flavored tobacco, including menthol, which they argue would lead to overpolicing of minority communities.
Banning CBD Products Would Be 'A Fool's Game,' FDA Chief Admits
Image by Lindsay Fox from Pixabay.
Banning CBD Products Would Be 'A Fool's Game,' FDA Chief Admits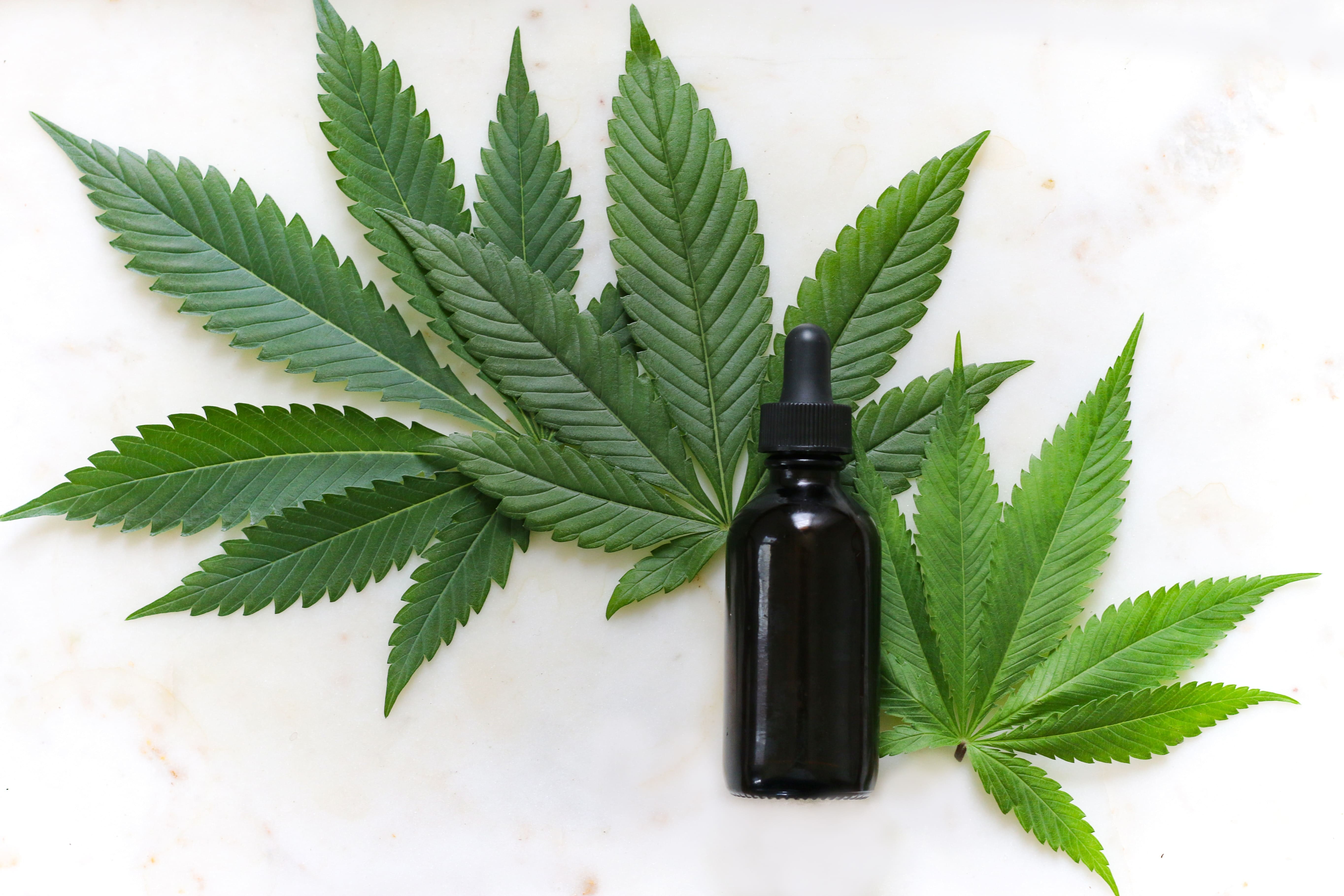 Products containing cannabidiol (CBD) are here to stay, Food and Drug Administration (FDA) Commissioner Stephen Hahn acknowledged on Wednesday, calling it "a fool's game" to attempt to pull the products off the market.
"People are using these products," Hahn, a cancer doctor, said in his first public speech on CBD since taking office as commissioner in December. "We're not going to be able to say you can't use these products. It's a fool's game to try to even approach that."
Hemp and its derivatives have been federally legal in the U.S. since passage of the 2018 Farm Bill, but policies governing the marketing of CBD have been murkier. FDA is still in the process of developing rules to allow businesses to sell the cannabis compound in foods or nutritional supplements—a process that Hahn's predecessor, former FDA Commissioner Scott Gottlieb, has said could take years without congressional action.
Hahn's latest comments suggest that while FDA may not be happy with CBD's explosion onto the consumer market, the agency at least isn't planning an immediate, industry-wide crackdown.
"We have to be open to the fact that there might be some value in these products, and certainly Americans think that's the case," the FDA chief said. "But we want to get them information to help them make the right decisions."
The commissioner was addressing the National Association of State Departments of Agriculture at its winter policy conference in Arlington, Virginia.
Since Congress began lifting restrictions on hemp cultivation in 2014, all but three states have submitted plans to the U.S. Department of Agriculture (USDA) to regulate hemp production, and states such as Kentucky have embraced hemp as a promising commercial crop.
After Hahn was nominated to lead the FDA last year, Senate Majority Leader Mitch McConnell (R-KY) pressed him on the need to establish a regulatory framework for CBD products.
"Like many Kentuckians who are taking advantage of hemp's legalization," McConnnell said at the time, "I am eager for FDA's plans to create certainty for CBD products."
Last week, however, the agency missed a deadline outlined in a report attached to an annual spending bill to provide an update on the development of enforcement guidelines around CBD products. "We haven't received the report yet," House Appropriations Committee Communications Director Evan Hollander told Marijuana Moment in an email. "That's not surprising; agencies typically submit these very late."
Meanwhile, Congress is taking separate steps to allow and regulate hemp-derived CBD. Bipartisan legislation filed last month would allow the cannabinoid to be marketed and sold as a dietary supplement.
While regulations for CBD have yet to be finalized, the government's enforcement actions have been infrequent and sometimes unpredictable. The FDA has said it's using its enforcement discretion to target businesses making outlandish, unsupported claims about CBD's health benefits.
Also at Wednesday's agriculture event, a USDA undersecretary announced that the agency would be delaying a requirement for hemp testing laboratories to register with the DEA. On Thursday, USDA issued a notice clarifying it would temporarily suspend enforcement of that rule as well as one on the disposal of crops with too much THC.
USDA Touts Hemp Industry's Growth But Says Challenges Remain
Photo by Kimzy Nanney.
USDA Announces Two Temporary Changes To Restrictive Hemp Rules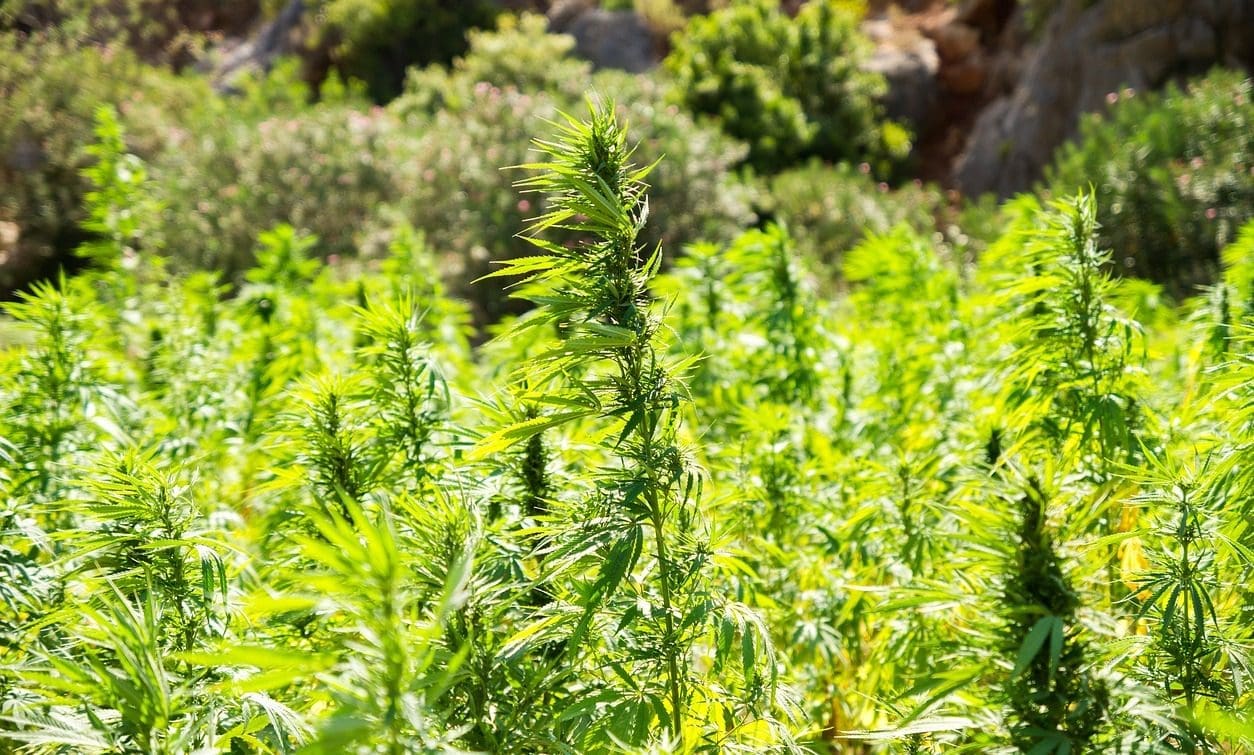 The U.S. Department of Agriculture (USDA) announced on Thursday that it will be temporarily delaying enforcement of two provisions of its hemp regulations.
Hemp producers will not be required to use a laboratory registered with the Drug Enforcement Administration (DEA) to conduct potency tests on their crops, at least for now. And for the time being, they won't have to dispose of so-called "hot hemp" containing excess THC through DEA or a law enforcement body.
"Because currently there isn't sufficient capacity in the United States for the testing and disposal of non-compliant hemp plants, USDA has worked hard to enable flexibility in the requirements in the Interim Final Rule for those issues," USDA Under Secretary for Marketing and Regulatory Programs Greg Ibach said in a press release announcing the enforcement decision.
These changes come in response to feedback from industry stakeholders, who argued that the policies included in USDA's interim final rule on hemp would prove cost prohibitive for farmers and inhibit the growth of the market since the crop was federally legalized under the 2018 Farm Bill.
USDA received significant feedback from lawmakers and hemp interests during a public comment period that ended last month. The department said earlier this month that it was open to making certain changes based on those responses, but it also said certain proposed changes—such as increasing the threshold of allowable THC in hemp—are statutory matters that it cannot revise on its own.
A follow-up comment period will launch after this current planting season, USDA said.
In the meantime, the laboratory testing and disposal requirements are being delayed until October 31, 2021, or until a final rule is released. USDA said the delay will "serve as a temporary measure to allow a smooth transition into regular enforcement" and give DEA enough time to increase "registered analytical lab capacity."
I applaud @USDA_AMS Under Secretary Greg Ibach and his team for releasing two new updates to federal rules for hemp production. Updates at the link, and my statement below. #KyAg365 @USDA @NASDANews https://t.co/qllLNaigyG pic.twitter.com/d7WujpdtHG

— Commissioner Quarles (@KYAgCommish) February 27, 2020
"Through these conversations, we have learned that these provisions will serve as a significant hindrance to the growth of a domestic hemp market at this nascent stage," USDA said. "For instance, we now better understand how the limited number of DEA-registered labs will hinder testing and better understand the associated costs with disposing of product that contains over 0.3 percent THC could make entering the hemp market too risky."
"Because USDA is exercising its enforcement discretion to adopt a temporary policy of non-enforcement for producers who—due to the dearth of registered laboratories and limited access to reverse distributors or law enforcement disposal—are unable to comply with the testing and disposal procedures promulgated through the [interim final rule], we believe that this guidance is a statement of agency policy not subject to the notice and comment requirements," the notice states.
Hemp will still have to be tested, and it must be disposed if it contains too much THC, but processors will be able to use other facilities and methods and still be in compliance.
The department stressed that laboratories that aren't registered with DEA will have to "adhere to the standards of performance as outlined within the [interim final rule]." For example, they must test "total THC employing post-decarboxylation or other similarly reliable methods" and "make arrangements to be compliant with registration requirements before this period of delayed enforcement expires." DEA will review applications from laboratories who wish to participate.
USDA also included a guideline for compliant, alternative disposal methods. The department's intent is "that these methods allow producers to apply common on-farm practices as a means of disposal while rendering the controlled substance non-retrievable or non-ingestible," it said. A list of alternative disposal options include burning, composting and burying hemp.
It added that the department will "conduct random audits of licensees to verify hemp is being produced in accordance with" regulations.
"One of the top considerations in making these changes was the desire to provide additional options that minimize, to the extent possible, the resource impact to state and local law enforcement in handling hemp that is out of compliance," Ibach said. "We look forward to partnering with producers, states, tribes and other stakeholders to deliver regulations that work for everyone."
The new announcement could help clear up some confusion about comments that Ibach made at an agriculture policy conference on Wednesday. According to the advocacy group Vote Hemp, there has been misreporting that suggested the official said the provision requiring DEA-registered labs to test hemp was being eliminated.
A recording of the discussion that Vote Hemp released shows that the undersecretary said enforcement of the provision would simply be delayed for the current planting season.
While USDA is still in the process of developing rules for the crop, it has started accepting state regulatory plans for hemp. Wyoming and Washington State became the latest to have their proposals approved. Previously, USDA accepted regulations from Texas, Nebraska, Delaware, Louisiana, New Jersey and Ohio, as well as several tribal plans.
Meanwhile, at the same agriculture conference that Ibach spoke at, the commissioner of the Food and Drug Administration admitted that it would be "a fool's game" to try to keep hemp-derived CBD products off the market.
Number Of Banks Reporting Cannabis Business Clients Dips After Hemp Rules Change
Photo courtesy of Pixabay.