Presidential Candidate Calls On Federal Financial Regulators To Clarify Hemp Rules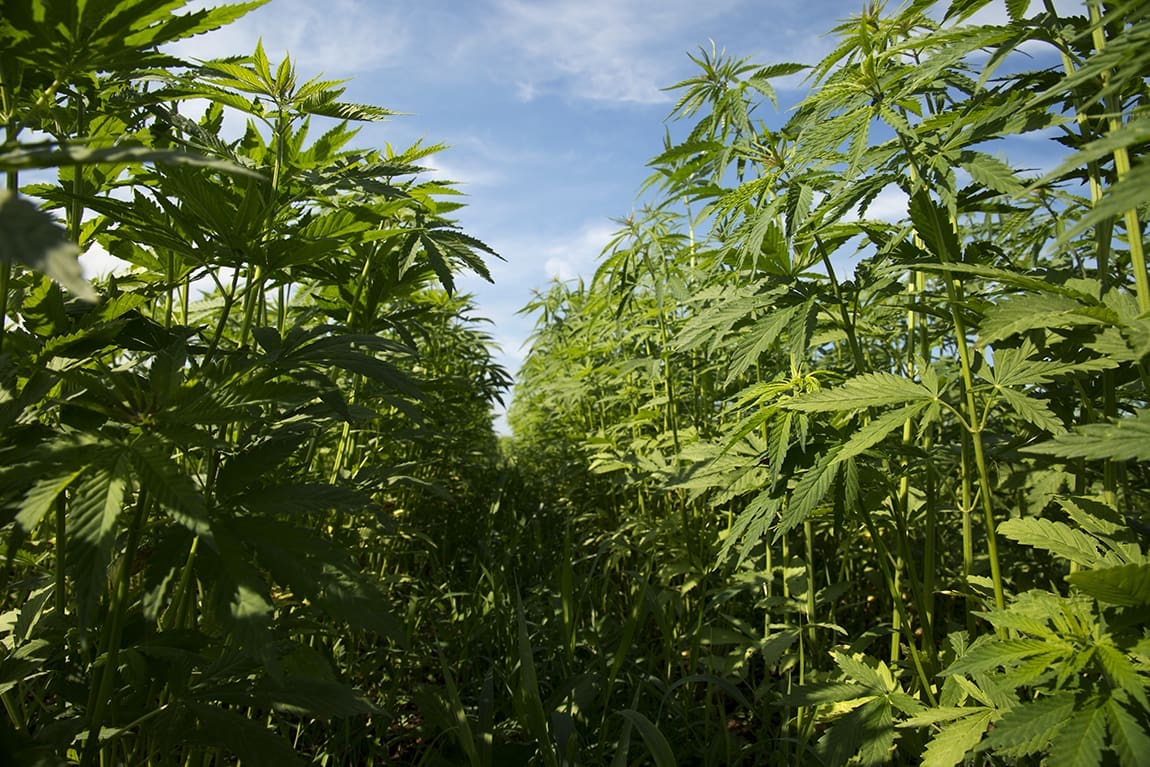 Sen. Michael Bennet (D-CO) is pressing federal financial regulators to provide updated guidance on banking services for hemp businesses.
Writing to Federal Reserve Chairman Jerome Powell, U.S. Treasury Comptroller Joseph Otting, Farm Credit Administration Acting CEO Jeffrey Hall, Federal Deposit Insurance Corporation Chairman Jelena McWilliams and National Credit Union Administration Chairman Rodney Hood, the senator said that despite the federal legalization of hemp and its derivatives under the 2018 Farm Bill, farmers of the crop continue to struggle to gain access to credit.
Bennet, a 2020 Democratic presidential candidate, touted his state's expanding hemp market and urged the financial regulators to "issue guidance describing how financial institutions can offer financial products and services to hemp farmers and processors."
"Hemp cultivation and processing is already working to support rural communities across the country," he wrote in the letter, which was sent last week. "In my home state of Colorado, farmers cultivated hemp on over 21,000 acres of land last year. Nonetheless, farmers and processors generally continue to lack access to the banking system even though hemp is no longer a Schedule 1 drug."
"It is my hope that your agencies can work expeditiously and in a coordinated manner to issue guidance describing how financial institutions can offer financial products and services to hemp farmers and processors. Access to the banking system will provide certainty and much needed clarity for our nation's hemp farmers and related businesses. In addition, greater access to the banking system will make it easier for the USDA to regulate the commodity and conduct oversight of the program."
At the same time that lawmakers are striving to pass legislation that would protect banks that service marijuana businesses in states where it's legal, hemp advocates in Congress have made clear that they will continue to raise the issue of financial services for hemp businesses following the crop's federal legalization.
Sen. Jon Tester (D-MO) pressed a top official with the Federal Reserve to instruct banks that they can provide such services to hemp businesses during a Senate Banking, Housing and Urban Affairs Committee hearing earlier this month, for example, eliciting a pledge from a Federal Reserve official to clarify the situation for banks.
Senate Majority Leader Mitch McConnell (R-KY), who championed the hemp legalization provision of the agriculture legislation, said he'd introduce standalone bills to resolve any "glitches" in the measure's implementation and made good on that promise by inserting language into disaster relief legislation that ensures hemp farmers have access to federal crop insurance last month.
Read Bennet's letter on hemp banking below:
E4D04D85DAD8BA068C200064C88… by on Scribd
U.S. Postal Services Unveils New Policy On Mailing Hemp-Derived CBD Products
Photo courtesy of Brendan Cleak.