Top Federal Drug Agency Wants To Know Which Companies Can Analyze Marijuana, Including Dispensary Products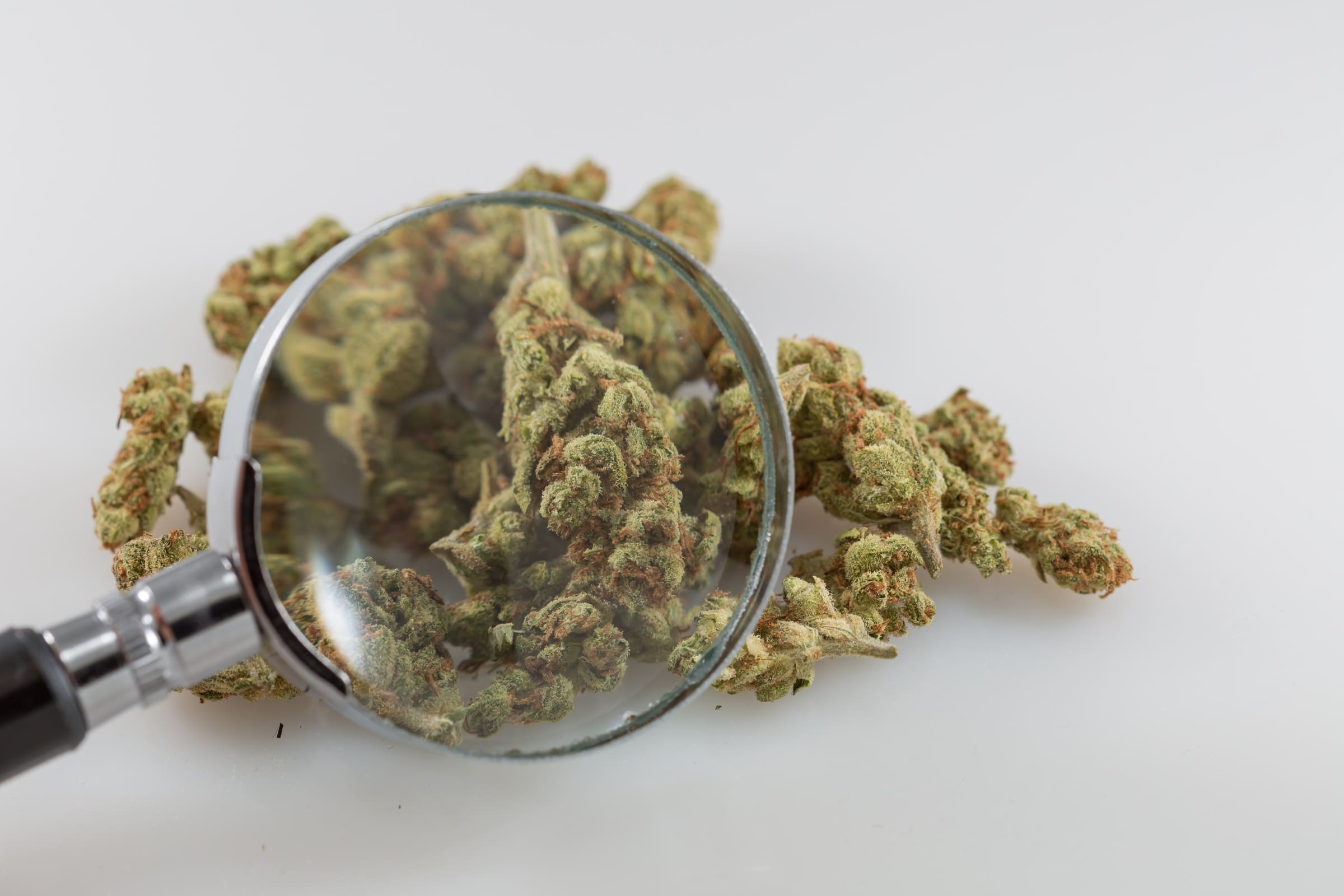 A top federal drug agency is looking for information from contractors that are able to analyze marijuana samples—including those that come from state-legal dispensaries—for research purposes.
The National Institute on Drug Abuse (NIDA) recently published a "sources sought notice" for "Analysis of Cannabis and Related Materials for Research." The agency has an ongoing interest in studies into the risks and benefits of marijuana, but this new notice contained a unique caveat.
NIDA "seeks capability statements from all businesses having the in-house capability to provide analysis of cannabis, cannabis products and other related materials of interest to the program (i.e. dispensary samples, etc.) to support research," it says.
"The Contractor shall perform analysis of 150 confiscated marijuana samples/month submitted by the DEA, other law enforcement agencies, and/or by others as required by NIDA. Samples shall come from seizures of marijuana and marijuana-based products intended for sale and use (i.e. not immature plants or growing plants). Samples may also come from medical marijuana dispensaries."
The sources sought notice isn't a request for specific research proposals, but it's generally an invitation for would-be contractors to give NIDA the information it needs to pursue partnerships for future research objectives. It "aims to assess the availability and capability of qualified businesses to meet the requirements of a potential contract opportunity," NIDA further clarified to Marijuana Moment in an email.
The reason that the part about analyzing samples from medical cannabis dispensaries is notable is because, as NIDA Director Nora Volkow herself has testified about before Congress and told Marijuana Moment, the current lack of access to commercial grade marijuana that's available in a growing number of states has complicated research. Because researchers can't study the products that consumers in legal states are actually using, the real-world applicability of science that uses government-grown products is called into question.
President Joe Biden did sign a massive infrastructure bill last year that includes provisions aimed at allowing researchers to study the actual marijuana that consumers are purchasing from state-legal dispensaries. But the legislation, rather than immediately giving scientists access to the products, lays out a fairly long-term plan for considering the issue and then potentially making that happen down the line.
The House has also on several occasions passed separate cannabis research legislation aimed at letting investigators use dispensary cannabis in studies, but different standalone legislation that has cleared the Senate contains no such provisions.
It's possible that the new NIDA notice that talks about research capabilities for dispensary-grade cannabis analysis is related to identifying contractors who can be ready to study the products if and when formal changes go into effect that would permit such activity.
In a statement to Marijuana Moment, NIDA made clear that under current federal law it is "not able to purchase dispensary samples directly."
"Samples from dispensaries may be analyzed for research purposes through collaboration between NIDA, via its marijuana farm contract [at the University of Mississippi], and law enforcement agencies, for the purpose of monitoring cannabinoid content," the agency said. "However, note that cannabis shipped to scientific investigators for use in research studies obtained through the NIDA drug supply program is still limited to the products grown at the marijuana farm. Samples from dispensaries are still not available for use in external research studies through NIDA."
This specific source sought notice is "focused around analyzing marijuana samples from a variety of sources, potentially including dispensary samples, for the exclusive purpose of testing for potency and monitoring cannabinoid content," the statement said.
"The SSN does not dictate in what capacity dispensary samples may be acquired. Rather, it aims to assess the availability and capability of qualified businesses to analyze samples from a variety of sources," NIDA continued. "The specific mechanism through which dispensary samples may be acquired in the future via a given contract will be formalized and established with the awardee at the time of award."
The notice goes on to describe the "main objectives" of a potential marijuana analysis contract: 
1. analyze samples of marijuana provided by the DEA or other designated law enforcement agency and procure products not available through the program.
2. analyze samples of cannabis and produce a Certificate of Analysis (COA) to support research.
3.  periodically analyze cannabis extracts, and isolated cannabinoids for authenticity, purity and stability;
4. prepare a quarterly Potency Monitoring Report on the results of the analysis of confiscated cannabis samples, and other samples of interest as authorized by NIDA.
While NIDA says that it's currently unable to purchase cannabis directly from dispensaries, it is the case that DEA has taken steps to expand authorized marijuana manufacturers for research purposes. There was a decades-long monopoly on such cannabis cultivation at the University of Mississippi until the agency started approving new applicants.
DEA has also repeatedly proposed to increase the annual quota of marijuana that can be produced for research in recent years.
Meanwhile, NIDA has renewed its push to promote federally funded research into marijuana as more states enact reform—specifically expressing interest in studies on differing cannabis regulatory models that are in place across the country.
Most U.S. Border Patrol Checkpoint Drug Seizures Target Americans With Small Amounts Of Marijuana, Federal Report Reveals