Top FDA Official Slams Federal Drug Scheduling System For Blocking CBD Research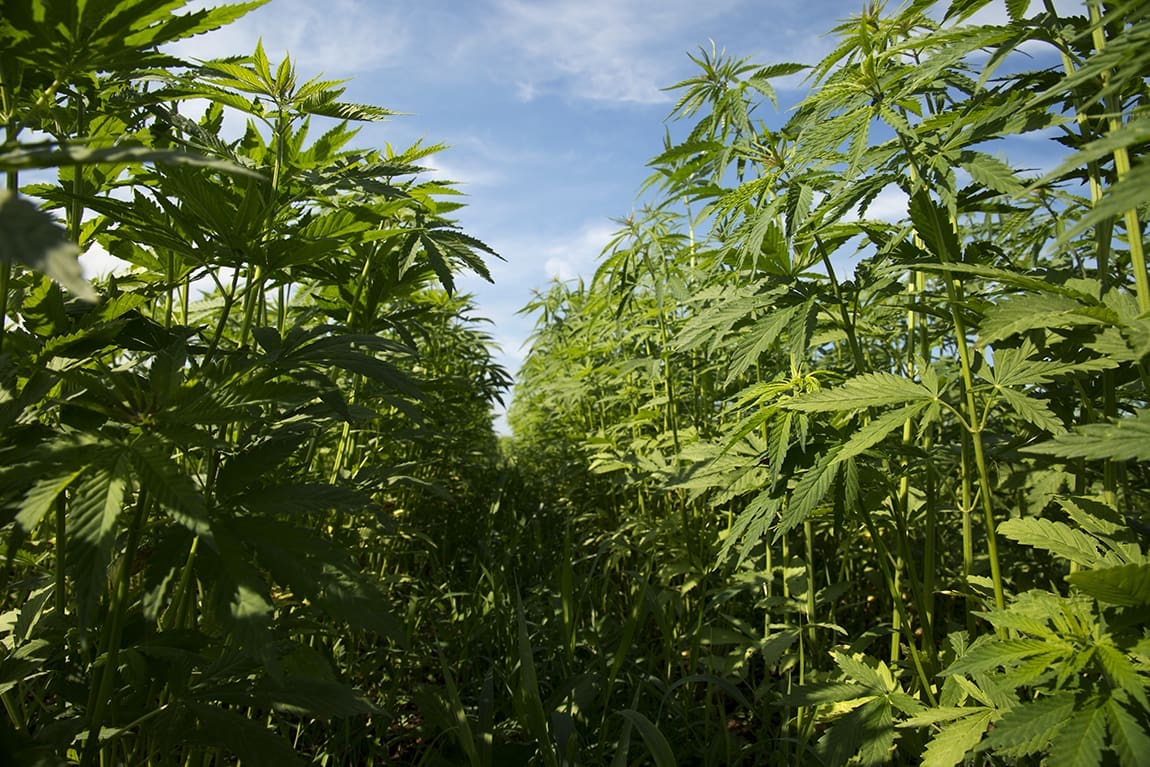 The federal drug scheduling system inhibited research into CBD that the Food and Drug Administration (FDA) is now scrambling to conduct following the legalization of hemp and its derivatives, a top agency official said on Tuesday.
Speaking at the National Industrial Hemp Council's 2019 Hemp Business Summit, FDA Principal Associate Commissioner for Policy Lowell Schiller gave an extensive overview of the agency's role in regulating cannabis products, repeatedly stressing that FDA is "excited" about cannabidiol's potential.
That said, Schiller said FDA retains regulatory authority over hemp-derived products and it remains illegal to introduce CBD in the food supply or as dietary supplements unless the agency develops alternative rules, which it is actively exploring. Because CBD exists as an FDA-approved epilepsy drug, Epidiolex, creating a regulatory framework is more complicated.
He also talked about other potential medical benefits of CBD and how the federal ban on hemp and its compounds, which was lifted under a provision of the 2018 Farm Bill that President Donald Trump signed in December, restricted research.
"There's still a lot we don't know about the potential therapeutic benefits of CBD, but we're excited about the possibility that new therapeutic uses of CBD might be demonstrated to be safe and effective," Schiller said, according to his remarks as prepared for delivery. "The last thing we want to do is to discourage that research, and potentially stunt our knowledge of potential uses of CBD. So we need to be thoughtful in our approach."
"One thing we realized very early on in evaluating these questions is that there was still far too much we didn't know about CBD, and about the implications of putting CBD in foods, dietary supplements, and cosmetics," he said. "This is part of the legacy of almost all CBD being a Schedule I controlled substance until late last year."
"It was difficult to research, and it hasn't been studied nearly as much as we would like."
Schiller said that more studies are needed to determine potential risks associated with consuming large quantities of CBD, interactions with other drugs, using the substance while pregnant and long-term consumption. Resolving those questions will "help to inform our path forward."
That's why, he said, FDA is "focusing on a different CBD: Collect Better Data."
"We want to learn as much as we can, as quickly as we can, to support informed and efficient decision making. If there are data or studies that are relevant to the safety of particular uses of CBD, we want to see them. And if there are gaps in our knowledge, we want to understand how big those gaps are and what can be done—by us and by others—to start filling them."
Today, FDA Principal Associate Commissioner for Policy Lowell Schiller discussed the agency's work related to products containing cannabis or cannabis-derived compounds such as cannabidiol at the National Industrial Hemp Council 2019 Hemp Business Summit: https://t.co/LbZ1HEvKH9

— Media Affairs (@FDAMedia) August 13, 2019
Those gaps in knowledge are partially due to the federal drug scheduling system, which has faced bipartisan criticism for hampering research initiatives. The director of the National Institute on Drug Abuse acknowledged in April that continuing to classify drugs like marijuana as Schedule I makes it "very difficult" to research.
But as FDA works to make up for lost time, it has pledged to engage in a transparent rulemaking process that takes into account what Congress and industry stakeholders have called for—namely a regulatory scheme under which hemp and CBD can be lawfully marketed without excessive interference.
FDA said it is speeding up its process to develop regulations and that it plans to release a report on its progress in the fall.
"In closing, I want to reiterate how excited we are about the potential uses of CBD and other hemp and hemp-derived products," Schiller said. "The hemp industry has come an incredible distance in an incredibly short period of time. And in some cases, the enthusiasm and the commercial appeal have outpaced the scientific research. The science needs to catch up."
He also told the hemp crowd that as FDA works on its end, "we need your help."
"As this industry matures, it needs to start taking on more responsibilities—for the safety of consumers, and for the future development of an industry that can meet the same requirements as apply to other industries we regulate," he said. "We look forward to working together as this industry continues to mature."
U.S. Department of Agriculture Undersecretary Greg Ibach also spoke at the hemp conference on Tuesday.
"Great opportunity to speak to #hemp farmers and processors about this new market. Hearing from these farmers is key to setting up a successful hemp program." Under Secretary Ibach at the @NatHempCouncil 2019 Hemp Business Summit pic.twitter.com/wgtwdrtIuw

— USDA Ag Mktg Service (@USDA_AMS) August 13, 2019
Top Senate Democrat Calls On Federal Regulators To Clarify Hemp Banking Rules
Photo courtesy of Brendan Cleak.
Harris Will Give Biden 'Honest' Input On Legalizing Marijuana And Other Issues As Part Of 'Deal'
Democratic vice presidential nominee Kamala Harris says she has a "deal" with Joe Biden to candidly share her perspective on a range of progressive policies he currently opposes, including legalizing marijuana. Separately, she also recently discussed cannabis reform in a private meeting with rapper Killer Mike.
During an interview on 60 Minutes that aired on Sunday, the senator was pressed on marijuana and numerous other issues where she and Biden disagree. In response, while she didn't specifically commit to proactively advocating for comprehensive cannabis reform, she pledged in general that she would always share her views with the would-be president if the pair are elected next week.
"What I will do—and I promise you this and this is what Joe wants me to do, this was part of our deal—I will always share with him my lived experience as it relates to any issue that we confront," she said after the interviewer listed cannabis legalization among a handful of issues on which she and Biden depart. "I promised Joe that I will give him that perspective and always be honest with him."
If elected, would Kamala Harris advocate for Medicare for All, a plan Joe Biden doesn't support?

"I would not have joined the ticket if I didn't support what Joe was proposing," says Senator Harris. https://t.co/8ne3USJZqO pic.twitter.com/dFDf0GBFk9

— 60 Minutes (@60Minutes) October 26, 2020
Asked whether that perspective will be "socialist" and "progressive," Harris laughed and said "no."
"It is the perspective of a woman who grew up a black child in America, who was also a prosecutor, who also has a mother who arrived here at the age of 19 from India, who also, you know, likes hip hop," she said.
The senator's taste in music also came up during her own 2020 presidential bid, when she said in an interview that she listened to Snoop Dogg and Tupac while smoking marijuana during college despite graduating before those artists released their debut albums.
Music culture has played a key role in this election cycle, and one of the strongest voices for criminal justice reform in the industry is Killer Mike, who worked as a surrogate for Sen. Bernie Sanders (I-VT) when he was running for the Democratic presidential nomination. The artist said he met with Harris on Friday and the two discussed cannabis business opportunities for communities of color.
Just had a meeting with Sen. Harris.
My points *Dems Need to be heavy on the door Knox'N, HR40 tweek it better and have Biden Sign, Fed Trades Programs for worker class Americans so u can build, Black men exit prison and entrance to marijuana biz as a priority for biz and jobs

— Killer Mike (@KillerMike) October 23, 2020
As she's done repeatedly since joining Biden's campaign, Harris also reiterated at a rally in Pontiac, Michigan on Sunday that the administration would pursue marijuana decriminalization and expunging prior cannabis convictions.
She made similar comments during a campaign event in Atlanta last week, stating that the "war on drugs was, by every measure, a failure, and black men were hit the hardest." That said, while the senator has come to embrace broad cannabis reform, she's faced criticism over her past opposition to legalization and role in prosecuting people for marijuana offenses as a California prosecutor.
In another interview released last week, Harris said she and Biden "have a commitment to decriminalizing marijuana and expunging the records of people who have been convicted of marijuana offenses."
"When you look at the awful war on drugs and the disproportionate impact it had on black men and creating then criminal records that have deprived people of access to jobs and housing and basic benefits," she said.
There's been some frustration among cannabis reform advocates that Harris has scaled back her reform push since joining the Democratic ticket as Biden's running mate. During her own run for the presidential nomination, she called for comprehensive marijuana legalization but has in recent weeks focused her comments on the more modest reforms of decriminalization and expungement.
Harris, who is the lead Senate sponsor of a bill to federally deschedule marijuana, said last month that a Biden administration would not be "half-steppin'" cannabis reform or pursuing "incrementalism," but that's exactly how advocates would define simple decriminalization.
In any case, the senator has repeatedly discussed cannabis decriminalization on the trail. She similarly said during a vice presidential debate earlier this month that she and Biden "will decriminalize marijuana and we will expunge the records of those who have been convicted of marijuana."
In addition to those policies, Biden backs modestly rescheduling the drug under federal law, letting states set their own policies and legalizing medical cannabis.
Musician John Legend Endorses Drug Decriminalization Ballot Measure In Oregon
Photo element courtesy of California Attorney General's Office.
GOP Tennessee Senator Calls For Medical Marijuana Legalization In New Campaign Ad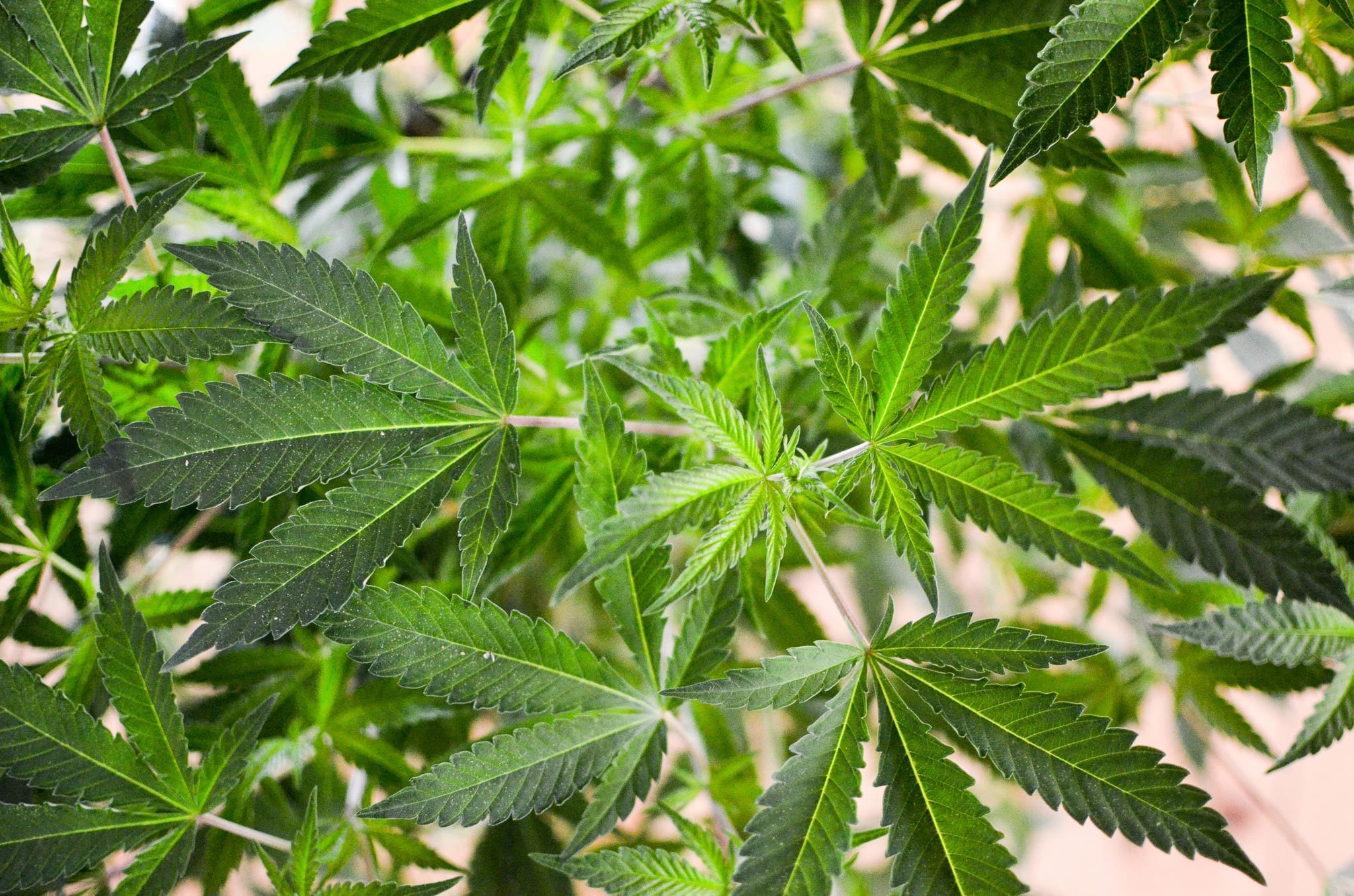 A Tennessee senator touted his support for legalizing medical marijuana in a campaign ad released on Friday.
In the 30-second spot, which has notably high production value for this kind of local race, state Sen. Steve Dickerson (R) talks about both the therapeutic benefits of cannabis and the consequences of broader marijuana criminalization.
"As your state senator, I've led the fight to legalize medical marijuana so our veterans and sickest Tennesseans can deal with chronic pain," he said. "But this same life-saving plant has led to mass incarceration, with nonviolent marijuana possession resulting in lengthy prison sentences."
It's past time for Tennessee to legalize medical cannabis and give our sickest residents a smart, safe treatment to help with chronic pain. Legalization and securing criminal justice reform have been my top priorities, and I won't stop fighting until we've changed the law. pic.twitter.com/28eFUy3loZ

— Steve Dickerson (@DickersonforS20) October 23, 2020
"I think that's wrong. That's why I've been pushing for criminal justice reform," the senator added.
Dickerson, who sponsored a medical cannabis legalization bill that cleared a Senate committee in March, said in a Q&A published earlier this month that the policy change would be among his top three legislative priorities if he's reelected.
His Democratic opponent, former Oak Hill Mayor Heidi Campbell, is in favor of "fully legalizing marijuana," with her campaign site stating that cannabis crimes "disproportionately impact people of color and it's time to end marijuana prohibition."
But while Dickerson has earned a reputation as a moderate Republican given his positions on issues like cannabis reform, he's faced backlash after declining to denounce an independent ad taken out on his behalf that some, including the LGBTQ rights organization Tennessee Equality Project (TEP), called racist.
The ad, which was paid for by Lt. Gov. Randy McNally's (R) political action committee MCPAC, hits Campbell over her support for a nonprofit organization that is designed to keep young people out of prison, and it frames the group as "radical" and "extremist." TEP rescinded their endorsement of Dickerson over his refusal to condemn the ad.
In the Tennessee legislature, marijuana reform has yet to pass—but there's growing recognition that voters are in favor of the policy change. For example, former House Speaker Glen Casada (R) released the results of a constituent survey last year that showed 73 percent of those in his district back medical cannabis legalization.
Another former GOP House speaker, Beth Harwell, highlighted her support for the reform proposal during her unsuccessful bid for governor in 2018, and she referenced President Trump's stated support for medical marijuana on the campaign trail.
In other Tennessee drug policy politics, a lawmaker in June blocked a resolution to honor murdered teen Ashanti Posey because she was allegedly involved in a low-level cannabis sale the day she was killed.
New York Will Legalize Marijuana 'Soon' To Aid Economic Recovery From COVID, Governor Cuomo Says
Photo courtesy of Philip Steffan.
South Dakota Voters Back Marijuana Legalization And Medical Cannabis Ballot Measures, Poll Finds
Voters in South Dakota are poised to approve two separate ballot measures next month that would legalize marijuana and allow patients to access medical cannabis.
The initiative to allow adults to possess, grow and purchase marijuana leads among likely voters by a margin of 51 percent to 44 percent, with five percent undecided, according to the survey released over the weekend by Argus Leader Media and KELO-TV.
The medical cannabis item got 74 percent support in the poll, with 23 percent in opposition and 3 percent undecided.
When it comes to recreational legalization, voters are divided on the issue across demographic lines. Fifty-seven percent of those under age 50 back the ballot measure, while it is narrowly opposed by older voters. Seventy-three percent of Democrats and 58 percent of independents support the reform, but Republicans are against it, 61 percent to 34 percent. Men are on board, 56 percent to 40 percent, but women are divided with 47 percent in support and 47 percent opposed.
Via KELO-TV.
The separate medical cannabis ballot measure, on the other hand, enjoys supermajority backing among every surveyed group. In fact, it had a greater margin of support than any other item or entity in the entire poll, which also asked voters about the presidential election, other races on the ballot and approval of officials including the governor and U.S. vice president.
Via KELO-TV.
The poll, which was conducted by Mason-Dixon Polling Strategy from October 19 to 21, involved 625 voters and has a margin of error of +/- 4 percentage points.
A separate survey released last month by marijuana opponents found that about 60 percent of South Dakota voters support the broader recreational legalization proposal and more than 70 percent back the narrower medical cannabis initiative.
Under the adult-use constitutional amendment, people 21 and older could possess and distribute up to one ounce of marijuana, and they would also be allowed to cultivate up to three cannabis plants.
The separate medical cannabis legalization measure that voters will decide on would make a statutory change to allow patients suffering from debilitating medical conditions to possess and purchase up to three ounces of marijuana from a licensed dispensary.
Gov. Kristi Noem (R), who previously vetoed a hemp bill, appeared in a new ad this month urging voters to reject the cannabis legalization ballot measure, saying, "I've never met someone who got smarter from smoking pot."
Meanwhile, the pro-legalization campaign released its own spot featuring a retired police officer who says "our harsh marijuana laws aren't working."
"In 2018, 4,000 people were arrested for marijuana possession in South Dakota. That's one in 10 arrests," the former officer said in the TV advertisement, referencing a report that South Dakotans for Better Marijuana Laws published last month. "Each arrest costs $4,000. It doesn't make us any safer. We're wasting law enforcement time and resources that should be fighting serious crimes. So I'm voting 'yes' on A and 26."
The data from that report also shows that—as is the case across the country—marijuana enforcement has had a disparate impact on people of color, despite comparable rates of consumption among white people.
Meanwhile, other recent polls in Arizona, Mississippi, Montana and New Jersey also show voters poised to approve cannabis ballot measures next month.
New York Will Legalize Marijuana 'Soon' To Aid Economic Recovery From COVID, Governor Cuomo Says