American Bar Association Urges Congress To Let States Set Their Own Marijuana Policies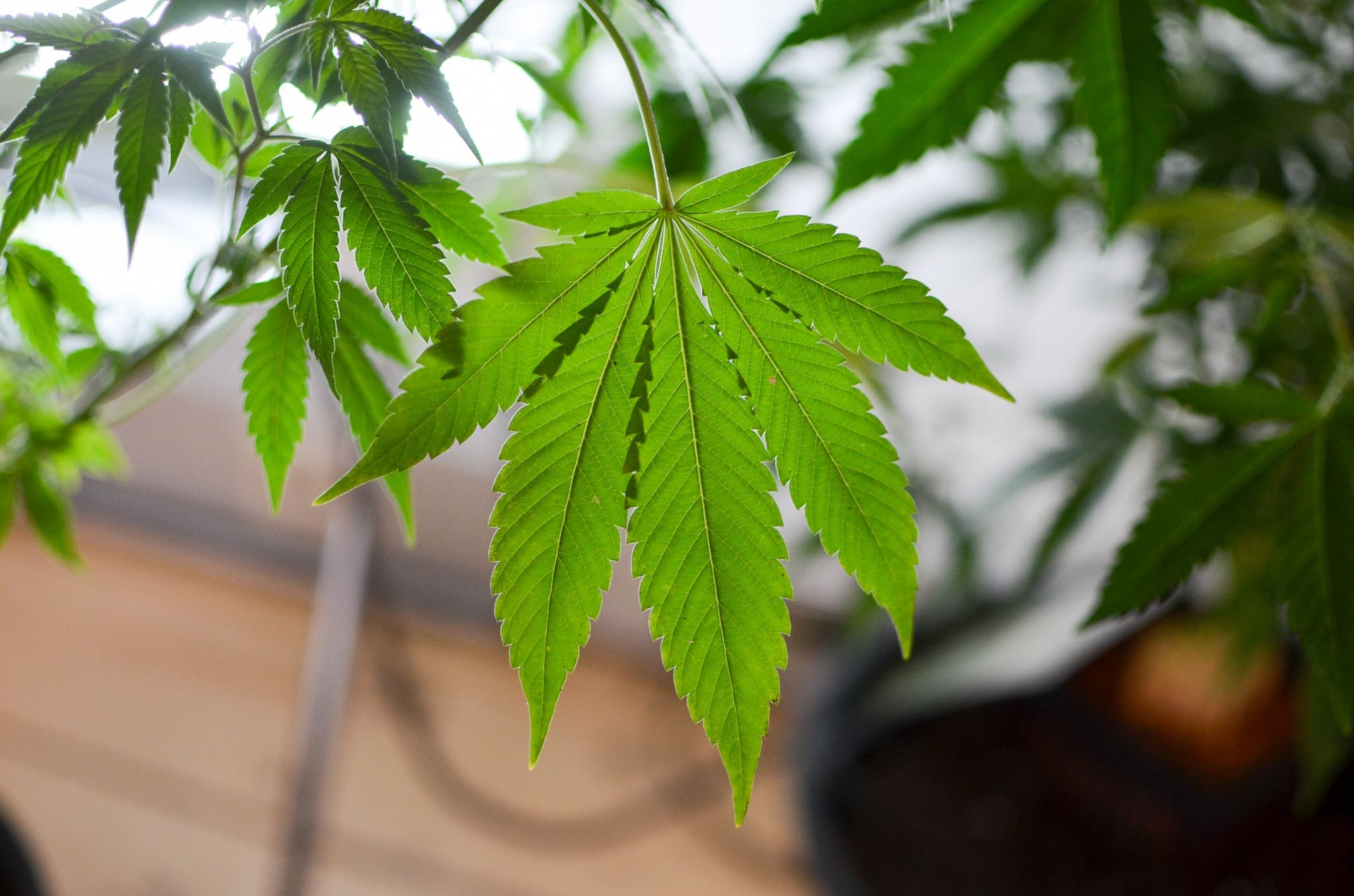 The American Bar Association (ABA) adopted a resolution on Monday that calls on Congress to allow states to set their own marijuana policies and recommends rescheduling or descheduling cannabis under federal law.
Members of the ABA House of Delegates approved the measure at the organization's annual meeting in San Francisco and, according to the ABA Journal, it was broadly supported—passing "without audible opposition"—even after proponents waived their time to speak.
Though ABA specified that it was not taking a position on marijuana legalization generally, it recognized that conflicting federal and state cannabis policies are untenable and have created complications for cannabis businesses operating in compliance with state law. That includes a lack of access to financial services that lead such companies to operate on a largely cash basis, making them targets for crime.
HOD adopts Res 104: Urges Congress to end conflict between some state laws and federal law over marijuana regulation and update federal marijuana policy. #ABAAnnual

— American Bar Association (@ABAesq) August 12, 2019
The resolution states that ABA "urges Congress to enact legislation to exempt from the Controlled Substances Act (CSA) any production, distribution, possession, or use of marijuana carried out in compliance with state laws."
ABA, an association established in 1878 that now touts 411,000 members, also wants Congress to "enact legislation to remove marijuana from Schedule I of the Controlled Substances Act," which could involve placing it in a less restrictive category or removing it from the list of federally controlled substances altogether.
Finally, the resolution recommends that Congress pass legislation to "encourage scientific research into the efficacy, dose, routes of administration, or side effects of commonly used and commercially available cannabis products in the United States."
A report attached to the measure provides context on state-level legalization efforts, the history of federal prohibition and the "resulting regulatory quagmire."
"There is an obvious tension between marijuana's Schedule I status – which prohibits marijuana in virtually all circumstances—and state regulatory reforms—which increasingly authorize marijuana for at least some purposes," ABA wrote. "While state and federal law often diverge—on everything from environmental to workplace laws—marijuana policy is the only area where the states regulate and tax conduct the federal government nearly universally prohibits."
The temporary protections that lawmakers have been able to secure for medical cannabis states and guidance memos from the Justice Department are not enough to relieve the regulatory tension produced by federal prohibition, ABA argued. While the House approved a budget rider that would extend protections to adult-use programs, it's not clear how that will fare in the Senate—and even if it passes, it must be annually renewed, creating uncertainty.
More fundamentally, however, because the spending riders operate only as a restraint on Justice Department action, they have not prevented other parties from using federal law against state-compliant marijuana businesses and users.
ABA listed various problems that these businesses face under the current regulatory framework: a lack of access to banking services, "unusually high federal taxes," no federal protection for their trademarks and an increased number of private lawsuits.
"No one should be satisfied with the regulatory quagmire that has resulted from the unresolved tension between state reforms and federal law."
The report goes on to describe how its recommendations would help resolve some of these issues.
Passing legislation such as the Strengthening the Tenth Amendment Through Entrusting States (STATES) Act would mean "marijuana businesses could obtain banking and legal services, deduct their reasonable business expenses when computing their federal tax liability, obtain federal protection for their trademarks, avoid civil RICO liability, and so on."
What's more, Congress could attach provisions to such legislation that would establish a basic federal framework for state cannabis programs by "incentivizing states to adopt and maintain careful controls on marijuana activities," including age restrictions for adult-use programs.
But creating an exemption for legal cannabis states under the CSA wouldn't fix all of the problems that federal prohibition is created, which is why ABA also made a scheduling recommendation.
It said that knowledge about marijuana's risks and benefits has evolved in the years since the drug was placed in Schedule I of the CSA and that it no longer made sense to schedule cannabis in the same category as substances that are decidedly more dangerous. Loosening federal restrictions by rescheduling it could help, but "Congress could even choose to remove marijuana from the CSA altogether, in the same way it exempted alcoholic beverages and tobacco from the statute's coverage in the first instance," ABA wrote.
The final part of the resolution discusses the need to support research into cannabis. One area that could be quickly improved is in the sourcing of research-grade marijuana. ABA noted that the Drug Enforcement Administration (DEA) announced in 2016 that it is accepting applications for additional cannabis manufacturers, which could bolster research, for example. Coincidentally, ABA's resolution on the topic was approved exactly three years after DEA made that announcement, which the agency still has yet to act on.
The measure "urges Congress to actively support scientific research on marijuana," ABA wrote. "As greater scientific knowledge of the benefits and harms of marijuana develops, Congress and the states can work together to ensure that the benefits of marijuana can be realized while the harms of the drug are properly addressed. Encouraging careful scientific study of marijuana will be beneficial regardless of the direction of marijuana law reform in the future."
"You can't do massive blind studies because everyone who does it is afraid they'll get prosecuted," Stephen Saltzburg, who moved the resolution, told ABA Journal. "We should have that research. We ought not to have states and [the federal government] flying blind."
Read the full ABA marijuana resolution and report below:
ABA marijuana resolution by Marijuana Moment on Scribd
DEA Still Hasn't Acted On Marijuana Grower Applications It Requested Three Years Ago
Photo courtesy of Philip Steffan.
Support Grows For Marijuana Legalization Bill In Colombia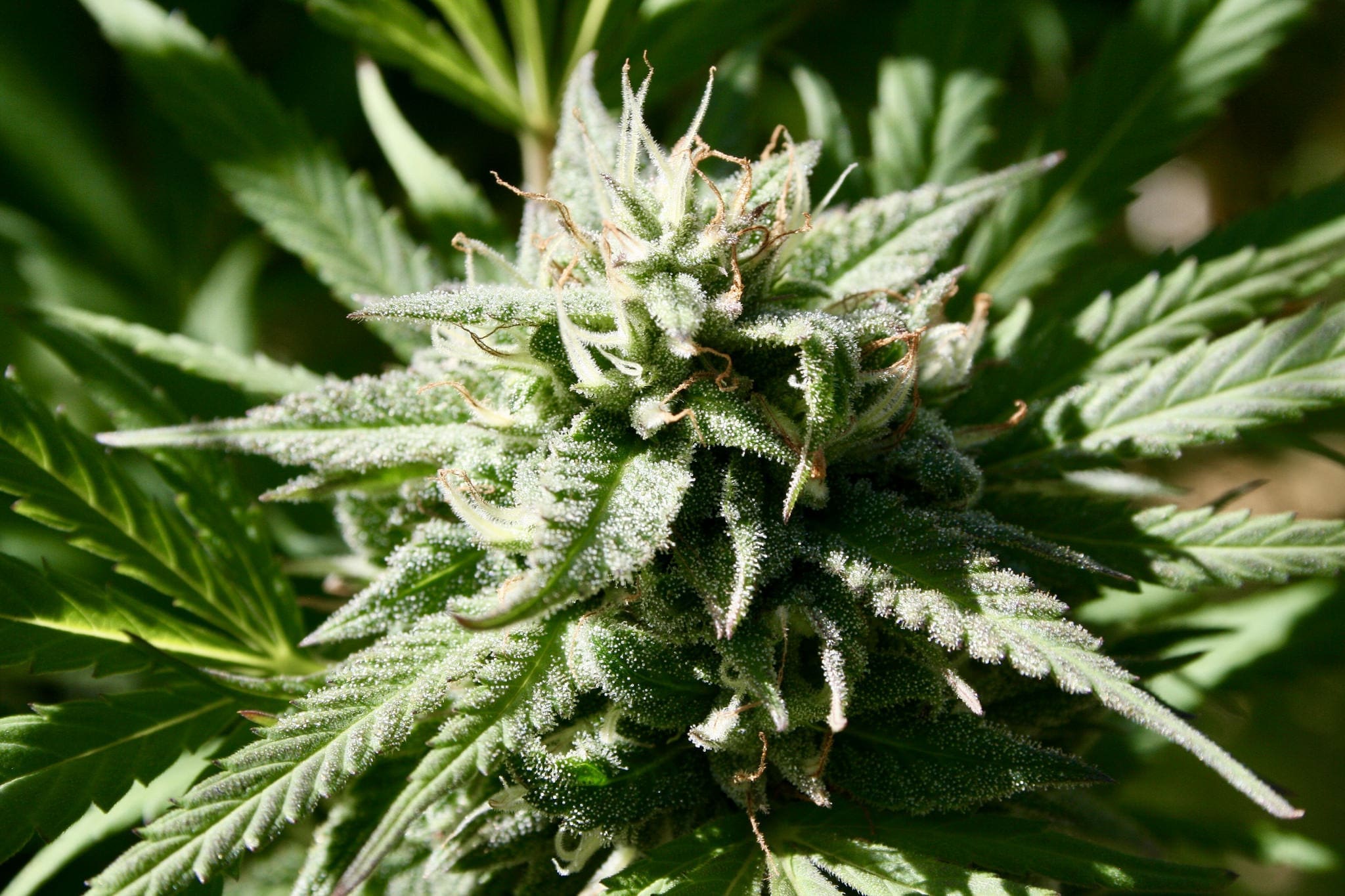 Colombia's legislature will soon take up a bill to legalize and regulate the production and consumption of marijuana for adults.
The legislation, which is being filed by Sen. Gustavo Bolivar of the opposition Colombia Humana party, seeks to end prohibition as a means of curtailing crime and supporting a public health-focused approach to drug policy.
Bolivar, an author who has written several books centered on drug trafficking, has characterized the bill as being about "regularization, not legalization," but it would provide for legal sales to adults with restrictions similar to those imposed for tobacco and alcohol. There would be penalties for selling to underage individuals and smoking wouldn't be permitted in public spaces.
The senator pointed to Uruguay, Canada and states in the U.S. as regulatory models for legalization.
"It has been proven that crime levels are lowered and public health is improved," he said, according to Colombia Reports.
Sen. Alberto Castilla Salazar of the leftist Polo Democrático party said that his coalition supports the reform measure.
Colombia debe superar el prohibicionismo y romper los vínculos de los grupos ilegales con el control del Cannabis, para que sea el Estado quien regule, defina las formas y entienda el consumo como problema de salud pública. Como @PoloDemocratico respaldamos está iniciativa. pic.twitter.com/YBDHqojENJ

— Alberto Castilla Salazar (@CastillaSenador) September 17, 2019
"Colombia must overcome prohibitionism and break the ties of illegal groups with the control of cannabis, so that it is the State that regulates, defines the forms and understands consumption as a public health problem," he said on Tuesday.
Sen. Julián Gallo Cubillos of the FARC party said his coalition supports the legislation and that it represents "a new way to fight the scourge of drug trafficking."
#Noticias// Partido FARC apoya radicación de proyecto que reglamenta el consumo de cannabis https://t.co/tBUPkG0sog pic.twitter.com/kk1zqiem1G

— Senado Colombia (@SenadoGovCo) September 18, 2019
The proposal has also garnered the support of former President Juan Manuel Santos, who has been an outspoken advocate for ending the war on drugs. His Liberal party could make or break the legislation depending on where members fall.
While left and center-left lawmakers seem largely united around legalizing marijuana, the issue will likely face resistance from President Ivan Duque, who last year signed a decree banning low-level possession of cannabis and cocaine despite court rulings that such activity is permissible.
As Colombia Reports noted, however, Duque's far-right Democratic Center party is in the minority.
"We'll have to see how many senators are left to former president Juan Manuel Santos and see how public opinion receives the idea that marijuana can be consumed in public spaces," Sen. Paloma Valencia, a member of the president's party, said.
If the country does opt to pursue a regulated cannabis program, it will join Mexico, where lawmakers are readying legislation to legalize marijuana for adult use following a Supreme Court ruling establishing that a ban on possession and cultivation for personal use is unconstitutional.
Former White House Drug Czar Offers Marijuana Legalization Advice To Mexico
Photo courtesy of Brian Shamblen.
Marijuana Offenses Would No Longer Get Immigrants Deported Under New Congressional Bill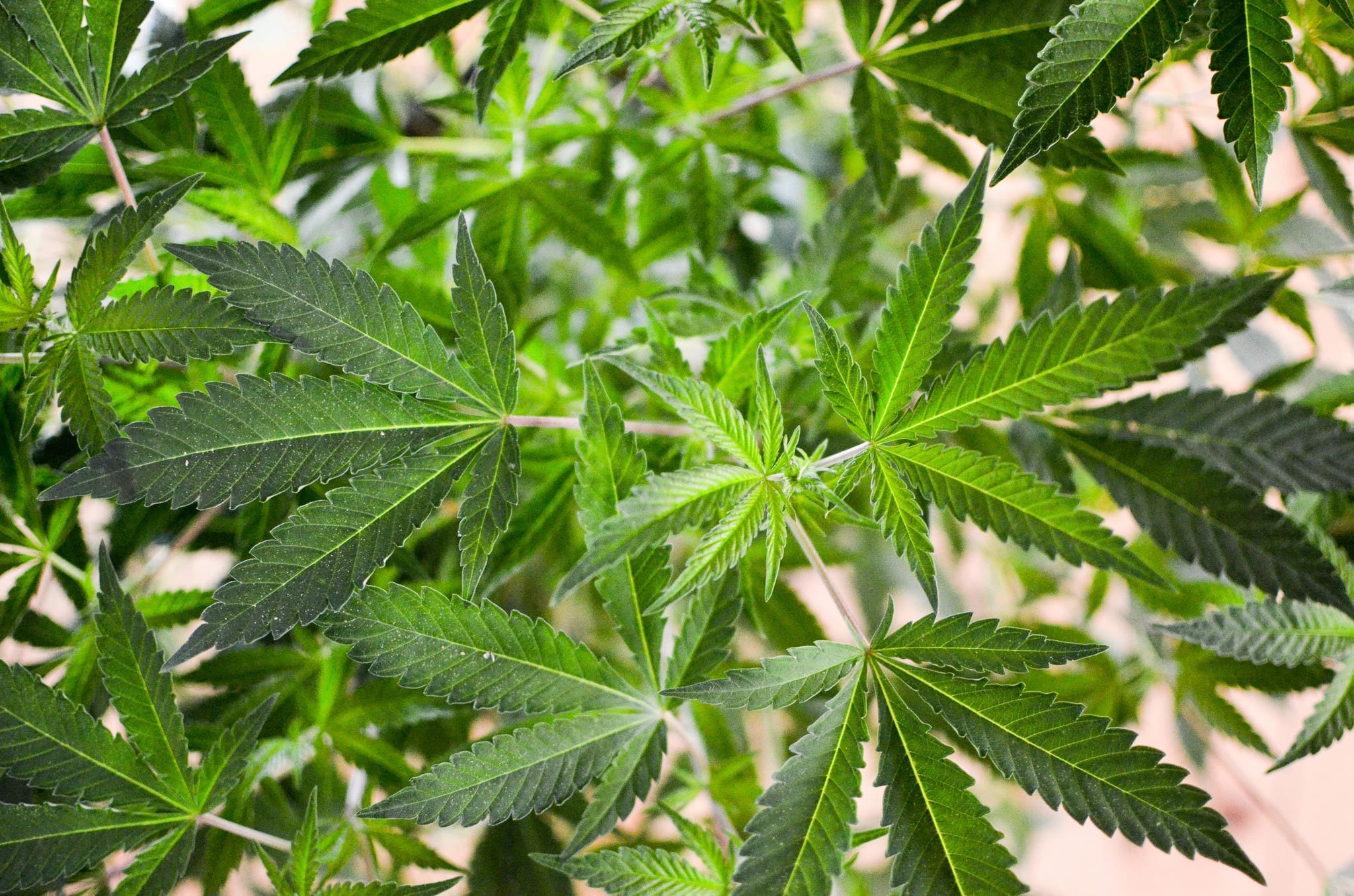 The fourth highest-ranking Democrat in the House introduced a bill on Wednesday designed to protect immigrants from being deported or denied entry into the U.S. over low-level marijuana offenses.
Assistant Speaker Ben Ray Luján (D-NM) filed the Removing Marijuana from Deportable Offenses Act, which stipulates that "any offenses involving the use, possession, or distribution of marijuana shall not be considered as grounds of inadmissibility."
It would further allow immigrants who've been denied a visa or deported due to cannabis offenses to reapply or have their visa reissued.
In a press release, Luján said that the legislation is necessary in order to combat what he described as the "despicable" weaponization of marijuana against immigrant communities by the Trump administration. According to Human Rights Watch, 34,000 immigrants were deported from 2007 to 2012 for cannabis possession.
🚨JUST IN: Proud to introduce #MarijuanaJusticeReform legislation to end President Trump's attacks on immigrants & #DREAMers.

Minor marijuana use should not be grounds for deportation – it's a wasteful use of resources and separates families. It's time to end these injustices. pic.twitter.com/G6y6EzbA1z

— Ben Ray Luján (@repbenraylujan) September 18, 2019
"The federal government should not be wasting resources to wreak havoc on immigrant families when there are children held in border camps that are desperate for legal services, hygiene products, and basic humanitarian care," he said. "Providing care for these children and families should be where the Trump administration devotes its funding – not working as a deportation force."
"I'm proud to be fighting for this legislation to hold President Trump accountable and defend our immigrant communities from senseless and hateful policies," he said.
The legislation is identical to a companion bill that Sen. Cory Booker (D-NJ) introduced in June.
"This Administration's efforts to use marijuana possession as a tool for deportation is misguided and does not make our communities safer," Booker said. "Limited law enforcement resources should not be wasted on deporting people for something two of the last three presidents have admitted to doing."
Earlier this year, U.S. Citizenship and Immigration Services issued a memo stating that immigrants are ineligible for citizenship if they use marijuana or engage in cannabis-related activities, including employment in a state-legal cannabis business, because such activity is not consistent with "good moral character."
So far, the House version has 21 cosponsors, including Reps. Earl Blumenauer (D-OR), Lou Correa (D-CA), Barbara Lee (D-CA), Jim McGovern (D-MA), Eric Swalwell (D-CA), Dina Titus (D-NV), Nydia Velázquez (D-NY), and Bonnie Watson Coleman (D-NJ).
Dozens of states have legalized or decriminalized marijuana use & possession, but the Trump administration is using minor marijuana use to deport immigrant families.
It's wrong.

And it's why @RepBenRayLujan introduced #MarijuanaJusticeReform legislation.
Let's get it passed.

— Rep. Nydia Velazquez (@NydiaVelazquez) September 18, 2019
"We're the closest that we have ever been to ending marijuana prohibition across the United States; it's vital that individuals and communities that continue to bear the brunt of prohibition do not get left behind—that includes noncitizens," Queen Adesuyi, policy coordinator for Drug Policy Alliance, said. "Marijuana has been one of the leading causes for deportation, destroying the lives of countless individuals and families over a substance that is now the center of an industry bringing in billions in profits."
FWD.us President Todd Schulte called the proposal "commonsense legislation that will help keep families together and ensure taxpayer dollars aren't wasted on cruelly deporting individuals with low-level offenses."
"The status quo of marijuana criminalization is irrational and discriminatory towards tens of thousands of otherwise law-abiding aspiring Americans who pose no safety risk to the United States," NORML Political Director Justin Strekal said. "Public opinion and policy surrounding cannabis are rapidly shifting, which is why we must ensure that those who strive to achieve the American Dream are treated with dignity."
Also this week, Luján became of cosponsor of separate far-reaching legislation to remove marijuana from the Controlled Substances Act and divert funds toward programs to begin repairing the damage of the war on drugs.
Read the text of Luján's marijuana and immigration bill below:
Lujan marijuana bill by Marijuana Moment on Scribd
Key Congressional Chair Says Marijuana Banking Vote Will Happen Over Groups' Objections
Photo courtesy of Philip Steffan.
Key Congressional Chair Says Marijuana Banking Vote Will Happen Over Groups' Objections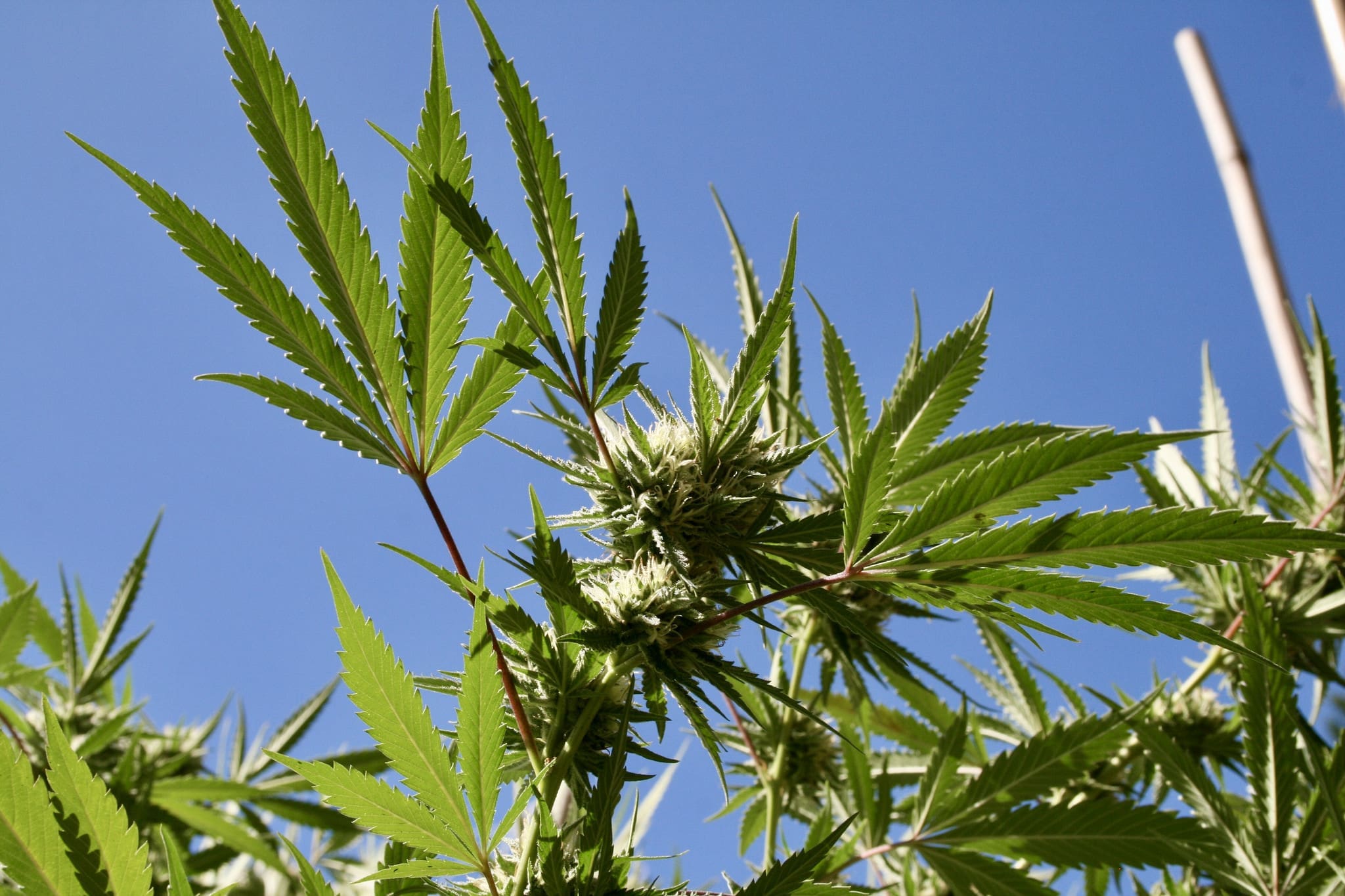 Rep. Maxine Waters (D-CA) said marijuana banking legislation will advance to the House floor despite the fact that some major advocacy groups are calling for a delay until more comprehensive cannabis reform is first passed.
The congresswoman, who chairs the House Financial Services Committee, told Marijuana Moment in an interview on Wednesday that she appreciates the concerns outlined by groups including the ACLU and Center for American Progress, which released a letter on Tuesday stating that they were worried that passing the banking bill would undermine broader reform efforts.
The problem, she said, is that Judiciary Committee Chairman Jerrold Nadler (D-NY) hasn't yet advanced the more wide-ranging legalization legislation those groups favor, leaving House leadership in a bind as they plan out the floor calendar.
"I know that leadership is in support of the Judiciary moving as fast as they possibly can with the bill that would deal with those civil rights issues," she said. "We just can't get from Judiciary exactly when they are going to do that."
"And so what's going to happen is Mr. Perlmutter's bill that gives safe harbor to the banks is going to move, and whenever Judiciary gets that bill done, then it's going to move too with the same kind of support that Mr. Perlmutter's bill is going to get," she said, referring to the Secure and Fair Enforcement (SAFE) Banking Act sponsored by Rep. Ed Perlmutter (D-CO).
"We've been working on it for six years—the banks are reticent to deal with the cannabis industry. The states are moving forward very quickly to authorize and support cannabis. All this cash is piling up. And so something has to be done to give safe harbor to the banks."
Perlmutter's bill was approved by Waters's House Financial Services Committee with a strong bipartisan vote in March, and certain advocates expected the full chamber to take it up before the summer recess. While that didn't pan out, Majority Leader Steny Hoyer (D-MD) informed the Democratic Caucus last week that a floor vote would be held by the end of the month, his staff confirmed to Marijuana Moment.
That announcement came one day after Senate Banking Chairman Mike Crapo (R-ID) said his panel would vote on cannabis banking reform, though he declined to provide a timeline beyond saying that he wants to get it done by the end of the year.
Hoyer's announcement took some advocates by unpleasant surprise, as they were under the impression that something like Nadler's Marijuana Opportunity, Reinvestment and Expungement (MORE) Act—which addresses social equity and restorative justice—would get a vote before the House worked to pass what's viewed as a largely industry-friendly banking bill.
"I just think it's a matter of timing. I think the Judiciary bill, whenever it's ready, it's going to move as quickly as they get it ready, and it will be supported," Waters said.
Perlmutter echoed that point in an interview with Marijuana Moment on Wednesday.
"We've had this passed [out of committee] for six months and certainly support all of what they're trying to do," he said, referring to his banking bill and the groups' call for comprehensive reform. "But we've got to get these things moving."
"That's what I'm trying to do, and I think we're going to be successful."
The congressman also said he agreed with Waters about the need for Judiciary to act.
"I think they're prepared to set a markup and move it, and I'm a cosponsor of that bill. But I want to get this one going," he said. "This sort of breaks the ice for everything else. That's been what we've talked about for a long time, and this one we've been working on a long time."
Rep. Matt Gaetz (R-FL), a close ally of the Trump administration, had sharp words for groups urging a delay on a marijuana banking vote, stating that it's "deeply disappointing that instead of adding to the coalition of the marijuana reform movement, we continue to find new and destructive ways to divide the coalition."
"It is unfortunate that some of the most left-wing elements of our pro-marijuana reform coalition are now making demands beyond freedom," he said. "The way we attract folks on the libertarian and right to our movement is to embrace freedom and to show it's both popular and helpful to people in their lives."
But while the congressman went on to say that calls for social equity and reparations "fatally divide the movement," he's also a cosponsor of Nadler's MORE Act that includes such provisions.
Rep. Eric Swalwell (D-CA) told Marijuana Moment that while he shares the groups' frustration over inaction on broader reform, he's going to support the banking bill when it comes to the floor because he has "a lot of constituents who would benefit greatly if we made reform in banking."
"It's just hard to look them in the eye and say I'm not going to support legislation that would help you immediately so you can help patients, help people who need it," he said. "I'm inclined this one to support if it came up for a vote, but I understand the sentiment. I'm frustrated too."
Jason Ortiz, vice president of the Minority Cannabis Business Association, told Marijuana Moment that while he similarly understands where groups like ACLU are coming from, the banking bill isn't entirely about bolstering the industry and would also serve disadvantaged communities.
"SAFE banking would open bank financing sources to cannabis companies allowing approved social equity applicants to enter the market without accepting predatory terms from private investors just to open their doors," he said. "Many entrepreneurs of color are looking to start their businesses immediately and become the success stories that will spur further support and investment in our communities."
"While I understand and respect the position of our allies in advocacy, current social equity applicants should not be held hostage until we can enact legislation unlikely to pass under the current administration," he said. "Doing so would give the multi-state operators even more of a head start which will widen the ownership gap in the cannabis industry."
But Jasmine Tyler, advocacy director of the U.S. Program for Human Rights Watch, which also signed the Tuesday letter to House leaders, took a different view.
"Civil and human rights groups, criminal justice and drug policy advocates, faith leaders, and doctors have all called for the repeal of the US's racialized marijuana enforcement and start repairing harms done to communities for decades," she told Marijuana Moment. "For House Leadership to prioritize a bill that would advance banking rights over human rights is a travesty."
Asked whether she had a message for the groups requesting a delay on the banking legislation, Waters said, "I don't, except to say that the Democratic Caucus supports ensuring that minorities and others who have been disadvantaged, who've been unfairly incarcerated by those marijuana laws, must be supported in ways that will help them to benefit from this new industry."
"We're all waiting for the bill. We're desperately waiting for that bill," she said. "As soon as this gets ready, we're all going to get forcefully behind it."
Justin Strekal, political director of NORML, told Marijuana Moment that Waters is "one of the most effective champions of cannabis reform, from successfully moving the SAFE Banking Act swiftly out of committee earlier this year to being one of the original lead sponsors of the MORE Act."
"After a successful vote on the banking bill, it will be time for cannabis advocates and the industry to unite behind the MORE Act to ensure passage this Congress," he said.
"We are encouraged by the comments from Chairwoman Waters," Neal Levine, CEO of the Cannabis Trade Federation, said. "While both industry and advocacy groups are seeking more substantial reforms, the banking issue is something that can be addressed immediately on a bipartisan basis. This is a move that should be cheered, as it will greatly enhance public safety and protect workers in states that have made the rational choice to end prohibition and regulate the sale of cannabis."
Aaron Houston contributed reporting from Capitol Hill for this story.
This story has been updated to include comments from Perlmutter, Gaetz, Swalwell, Cannabis Trade Federation and Human Rights Watch.
Civil Rights Groups Urge Congress To Delay Marijuana Banking Vote
Photo courtesy of Brian Shamblen.