American Bar Association Urges Congress To Let States Set Their Own Marijuana Policies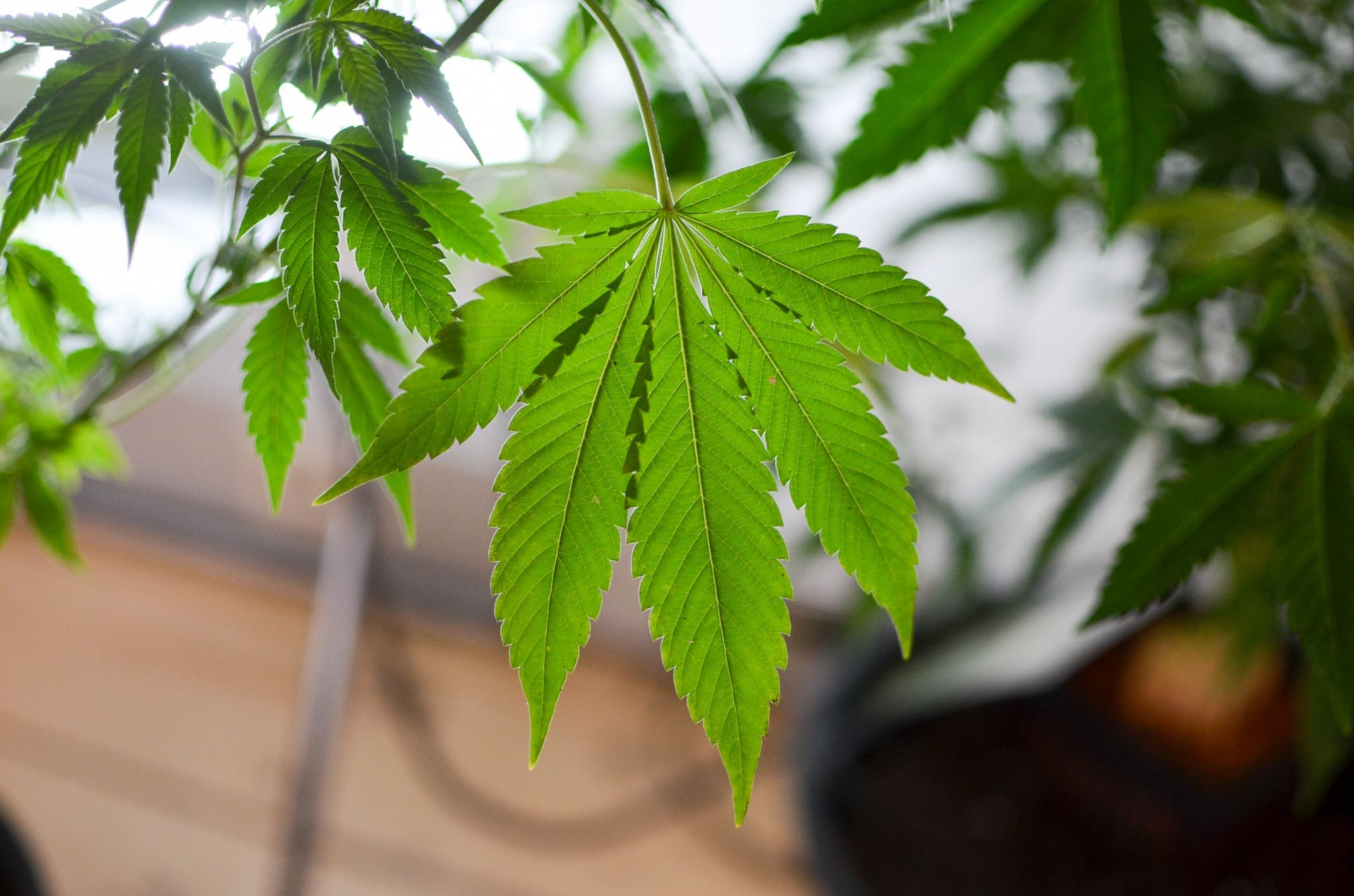 The American Bar Association (ABA) adopted a resolution on Monday that calls on Congress to allow states to set their own marijuana policies and recommends rescheduling or descheduling cannabis under federal law.
Members of the ABA House of Delegates approved the measure at the organization's annual meeting in San Francisco and, according to the ABA Journal, it was broadly supported—passing "without audible opposition"—even after proponents waived their time to speak.
Though ABA specified that it was not taking a position on marijuana legalization generally, it recognized that conflicting federal and state cannabis policies are untenable and have created complications for cannabis businesses operating in compliance with state law. That includes a lack of access to financial services that lead such companies to operate on a largely cash basis, making them targets for crime.
HOD adopts Res 104: Urges Congress to end conflict between some state laws and federal law over marijuana regulation and update federal marijuana policy. #ABAAnnual

— American Bar Association (@ABAesq) August 12, 2019
The resolution states that ABA "urges Congress to enact legislation to exempt from the Controlled Substances Act (CSA) any production, distribution, possession, or use of marijuana carried out in compliance with state laws."
ABA, an association established in 1878 that now touts 411,000 members, also wants Congress to "enact legislation to remove marijuana from Schedule I of the Controlled Substances Act," which could involve placing it in a less restrictive category or removing it from the list of federally controlled substances altogether.
Finally, the resolution recommends that Congress pass legislation to "encourage scientific research into the efficacy, dose, routes of administration, or side effects of commonly used and commercially available cannabis products in the United States."
A report attached to the measure provides context on state-level legalization efforts, the history of federal prohibition and the "resulting regulatory quagmire."
"There is an obvious tension between marijuana's Schedule I status – which prohibits marijuana in virtually all circumstances—and state regulatory reforms—which increasingly authorize marijuana for at least some purposes," ABA wrote. "While state and federal law often diverge—on everything from environmental to workplace laws—marijuana policy is the only area where the states regulate and tax conduct the federal government nearly universally prohibits."
The temporary protections that lawmakers have been able to secure for medical cannabis states and guidance memos from the Justice Department are not enough to relieve the regulatory tension produced by federal prohibition, ABA argued. While the House approved a budget rider that would extend protections to adult-use programs, it's not clear how that will fare in the Senate—and even if it passes, it must be annually renewed, creating uncertainty.
More fundamentally, however, because the spending riders operate only as a restraint on Justice Department action, they have not prevented other parties from using federal law against state-compliant marijuana businesses and users.
ABA listed various problems that these businesses face under the current regulatory framework: a lack of access to banking services, "unusually high federal taxes," no federal protection for their trademarks and an increased number of private lawsuits.
"No one should be satisfied with the regulatory quagmire that has resulted from the unresolved tension between state reforms and federal law."
The report goes on to describe how its recommendations would help resolve some of these issues.
Passing legislation such as the Strengthening the Tenth Amendment Through Entrusting States (STATES) Act would mean "marijuana businesses could obtain banking and legal services, deduct their reasonable business expenses when computing their federal tax liability, obtain federal protection for their trademarks, avoid civil RICO liability, and so on."
What's more, Congress could attach provisions to such legislation that would establish a basic federal framework for state cannabis programs by "incentivizing states to adopt and maintain careful controls on marijuana activities," including age restrictions for adult-use programs.
But creating an exemption for legal cannabis states under the CSA wouldn't fix all of the problems that federal prohibition is created, which is why ABA also made a scheduling recommendation.
It said that knowledge about marijuana's risks and benefits has evolved in the years since the drug was placed in Schedule I of the CSA and that it no longer made sense to schedule cannabis in the same category as substances that are decidedly more dangerous. Loosening federal restrictions by rescheduling it could help, but "Congress could even choose to remove marijuana from the CSA altogether, in the same way it exempted alcoholic beverages and tobacco from the statute's coverage in the first instance," ABA wrote.
The final part of the resolution discusses the need to support research into cannabis. One area that could be quickly improved is in the sourcing of research-grade marijuana. ABA noted that the Drug Enforcement Administration (DEA) announced in 2016 that it is accepting applications for additional cannabis manufacturers, which could bolster research, for example. Coincidentally, ABA's resolution on the topic was approved exactly three years after DEA made that announcement, which the agency still has yet to act on.
The measure "urges Congress to actively support scientific research on marijuana," ABA wrote. "As greater scientific knowledge of the benefits and harms of marijuana develops, Congress and the states can work together to ensure that the benefits of marijuana can be realized while the harms of the drug are properly addressed. Encouraging careful scientific study of marijuana will be beneficial regardless of the direction of marijuana law reform in the future."
"You can't do massive blind studies because everyone who does it is afraid they'll get prosecuted," Stephen Saltzburg, who moved the resolution, told ABA Journal. "We should have that research. We ought not to have states and [the federal government] flying blind."
Read the full ABA marijuana resolution and report below:
ABA marijuana resolution by Marijuana Moment on Scribd
DEA Still Hasn't Acted On Marijuana Grower Applications It Requested Three Years Ago
Photo courtesy of Philip Steffan.