Top FDA Official Slams Federal Drug Scheduling System For Blocking CBD Research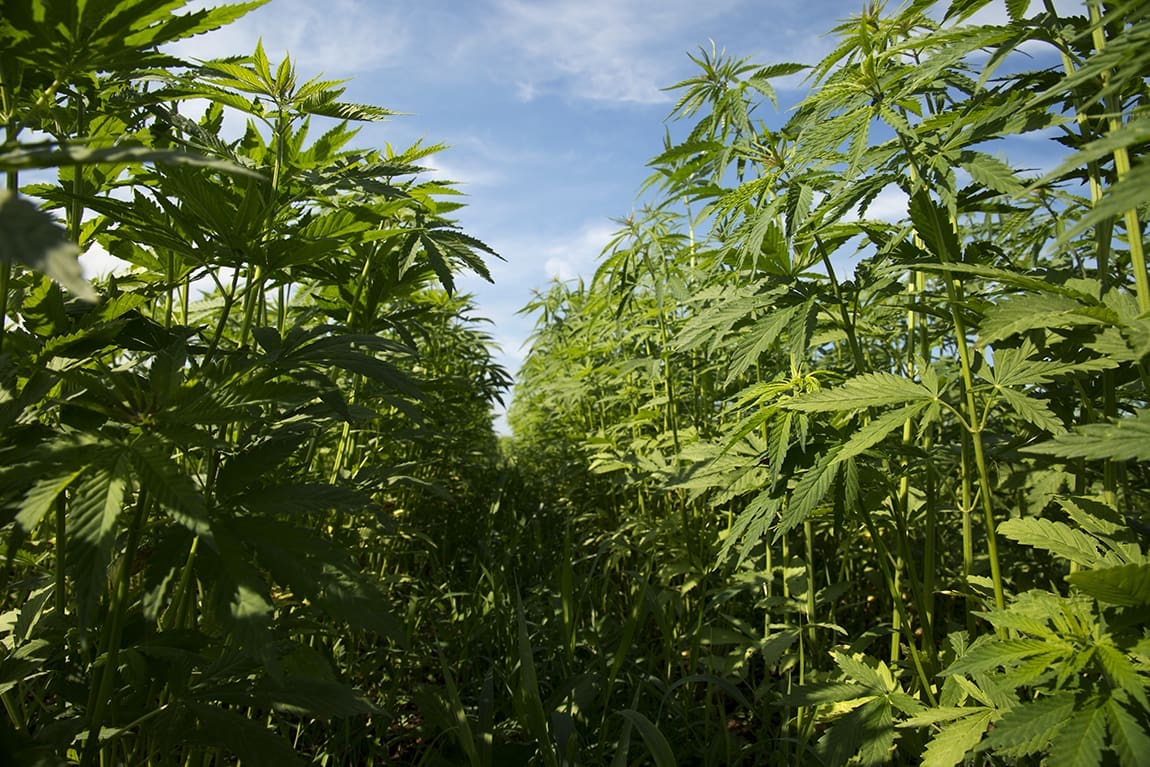 The federal drug scheduling system inhibited research into CBD that the Food and Drug Administration (FDA) is now scrambling to conduct following the legalization of hemp and its derivatives, a top agency official said on Tuesday.
Speaking at the National Industrial Hemp Council's 2019 Hemp Business Summit, FDA Principal Associate Commissioner for Policy Lowell Schiller gave an extensive overview of the agency's role in regulating cannabis products, repeatedly stressing that FDA is "excited" about cannabidiol's potential.
That said, Schiller said FDA retains regulatory authority over hemp-derived products and it remains illegal to introduce CBD in the food supply or as dietary supplements unless the agency develops alternative rules, which it is actively exploring. Because CBD exists as an FDA-approved epilepsy drug, Epidiolex, creating a regulatory framework is more complicated.
He also talked about other potential medical benefits of CBD and how the federal ban on hemp and its compounds, which was lifted under a provision of the 2018 Farm Bill that President Donald Trump signed in December, restricted research.
"There's still a lot we don't know about the potential therapeutic benefits of CBD, but we're excited about the possibility that new therapeutic uses of CBD might be demonstrated to be safe and effective," Schiller said, according to his remarks as prepared for delivery. "The last thing we want to do is to discourage that research, and potentially stunt our knowledge of potential uses of CBD. So we need to be thoughtful in our approach."
"One thing we realized very early on in evaluating these questions is that there was still far too much we didn't know about CBD, and about the implications of putting CBD in foods, dietary supplements, and cosmetics," he said. "This is part of the legacy of almost all CBD being a Schedule I controlled substance until late last year."
"It was difficult to research, and it hasn't been studied nearly as much as we would like."
Schiller said that more studies are needed to determine potential risks associated with consuming large quantities of CBD, interactions with other drugs, using the substance while pregnant and long-term consumption. Resolving those questions will "help to inform our path forward."
That's why, he said, FDA is "focusing on a different CBD: Collect Better Data."
"We want to learn as much as we can, as quickly as we can, to support informed and efficient decision making. If there are data or studies that are relevant to the safety of particular uses of CBD, we want to see them. And if there are gaps in our knowledge, we want to understand how big those gaps are and what can be done—by us and by others—to start filling them."
Today, FDA Principal Associate Commissioner for Policy Lowell Schiller discussed the agency's work related to products containing cannabis or cannabis-derived compounds such as cannabidiol at the National Industrial Hemp Council 2019 Hemp Business Summit: https://t.co/LbZ1HEvKH9

— Media Affairs (@FDAMedia) August 13, 2019
Those gaps in knowledge are partially due to the federal drug scheduling system, which has faced bipartisan criticism for hampering research initiatives. The director of the National Institute on Drug Abuse acknowledged in April that continuing to classify drugs like marijuana as Schedule I makes it "very difficult" to research.
But as FDA works to make up for lost time, it has pledged to engage in a transparent rulemaking process that takes into account what Congress and industry stakeholders have called for—namely a regulatory scheme under which hemp and CBD can be lawfully marketed without excessive interference.
FDA said it is speeding up its process to develop regulations and that it plans to release a report on its progress in the fall.
"In closing, I want to reiterate how excited we are about the potential uses of CBD and other hemp and hemp-derived products," Schiller said. "The hemp industry has come an incredible distance in an incredibly short period of time. And in some cases, the enthusiasm and the commercial appeal have outpaced the scientific research. The science needs to catch up."
He also told the hemp crowd that as FDA works on its end, "we need your help."
"As this industry matures, it needs to start taking on more responsibilities—for the safety of consumers, and for the future development of an industry that can meet the same requirements as apply to other industries we regulate," he said. "We look forward to working together as this industry continues to mature."
U.S. Department of Agriculture Undersecretary Greg Ibach also spoke at the hemp conference on Tuesday.
"Great opportunity to speak to #hemp farmers and processors about this new market. Hearing from these farmers is key to setting up a successful hemp program." Under Secretary Ibach at the @NatHempCouncil 2019 Hemp Business Summit pic.twitter.com/wgtwdrtIuw

— USDA Ag Mktg Service (@USDA_AMS) August 13, 2019
Top Senate Democrat Calls On Federal Regulators To Clarify Hemp Banking Rules
Photo courtesy of Brendan Cleak.