Texas Lawsuit Challenges State's New Ban On Smokable Hemp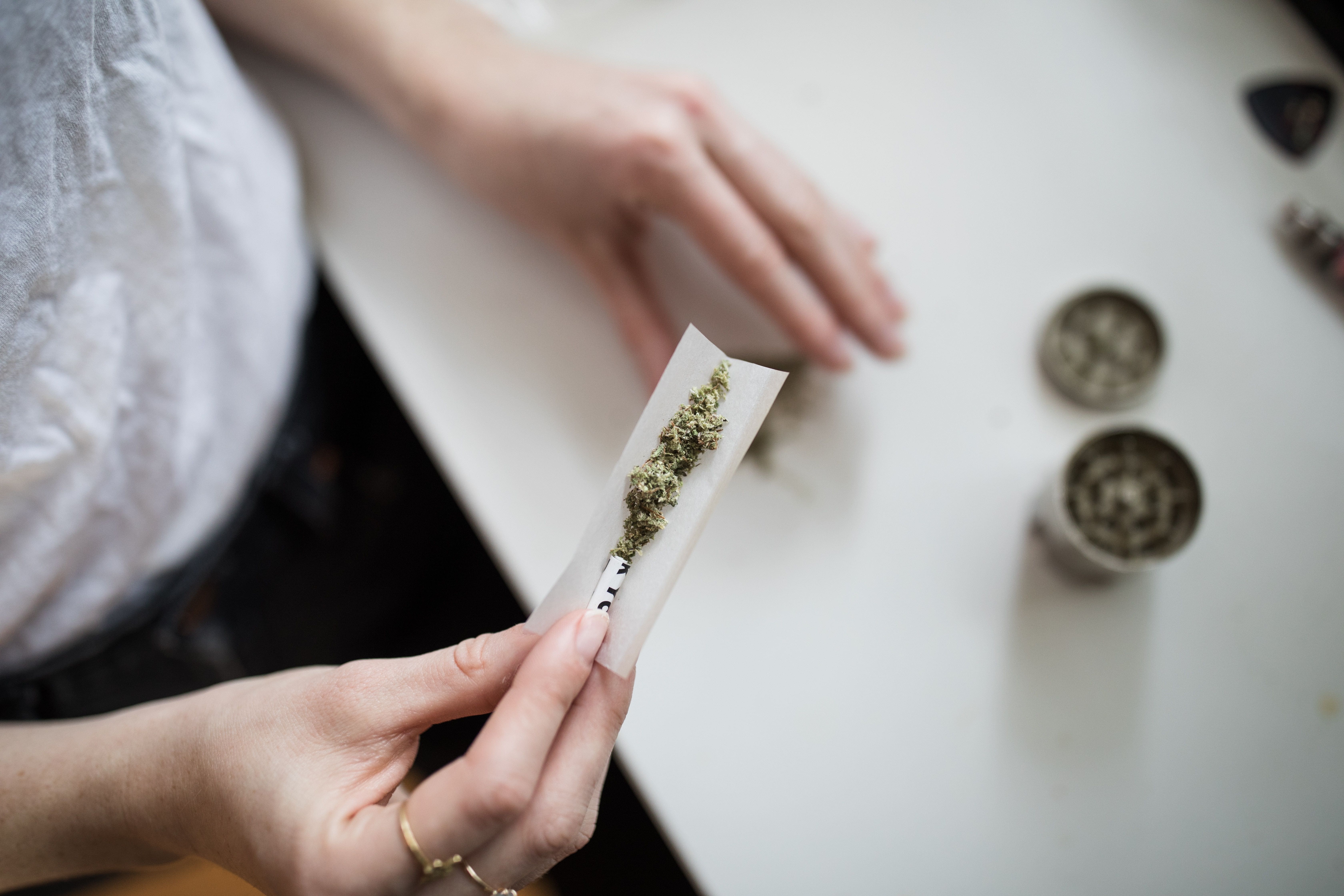 Four Texas companies are suing to overturn the state's new ban on the manufacture and sale of smokable hemp products, which they warn will shut Texas companies out of a multibillion-dollar industry and lead to inaccurately labeled products on store shelves.
In a lawsuit filed in Travis County District Court on Wednesday, the companies are asking a judge to declare the ban unconstitutional and allow hemp products intended for smoking or vaping to be produced and sold legally across the state.
"At a time when the Texas economy is reeling from the fiscal impact of COVID-19, it is unfortunate that the State chose to foreclose such a large economic opportunity for our state and instead chose to force long-standing Texas businesses and jobs across the border to neighboring states, such as Oklahoma," said attorney Chelsie Spencer, counsel for lead plaintiff Crown Distributing LLC.
"Crown Distributing, which manufactures the popular Wild Hemp brand of smokable products, stands to lose $59.6 million in revenue over the next five years if the bans are upheld," Spencer told Marijuana Moment in an email. "The state of Texas stands to lose $2.9 million in sales tax revenue alone."
Texas legalized hemp in 2019, in large part to capture a piece of an industry that is booming following the federal legalization of the crop through the 2018 Farm Bill. Hemp, a category of cannabis that contains less than 0.3 percent THC, has a variety of uses: Its seeds are a nutritious food source, its fibrous stalks can be made into textiles or building materials and its flowers can produce a variety of cannabinoids, most notably cannabidiol (CBD).
Texas's hemp law as passed by the legislature specifically prohibited the manufacture of hemp products intended for smoking or vaping, though it left open the door for selling products made out of state. But a year later, regulators at the Texas Department of State Health Services (DSHS) issued rules extending that ban to forbid the retail sale of any smokable hemp products. That restriction took effect on Sunday.
Plaintiffs in the lawsuit argue that both those provisions should be overturned. The state legislature's ban on processing and manufacturing smokable products violated the state constitution's protection of economic freedom, they say, while DSHS lacked the authority to extend lawmakers' ban to include retail sales.
"DSHS characterizes banning distribution and retail as 'a logical extension' of banning manufacturing," the lawsuit says. "But even if this were true (it is not), agencies have no authority to enact rules that they deem to be a 'logical extension' of law."
Cannabis advocates in the state agree, calling the change a regulatory overreach.
"Hemp regulators are over-stepping their authority and encroaching on the economic liberty of Texas business owners," Heather Fazio, director of Texans for Responsible Marijuana Policy, told Marijuana Moment. "It's absurd to forbid the in-state sale of products that are completely legal in Texas and across the country. Consumers can simply make their purchases online and have it shipped, legally. Cutting local entrepreneurs out of this thriving market is bad for business and bad for Texas."
Joining in the lawsuit are America Juice Co. LLC, a Crown affiliate that also manufacturers smokable products; Custom Botanical Dispensary LLC, an Austin-based retailer that sells smokable hemp products; and 1937 Apothecary, also based in Austin, which makes and sells consumable hemp products including tea, smokables and gummies.
"If allowed to move forward, these bans on smokable hemp products will shutter businesses across the state, resulting in a loss of jobs and tax revenue," the companies said in their complaint. "They impede the economic liberty of Texas businesses, pose an existential threat to Texas hemp manufacturers, farmers, and retailers, and are sure to stifle growth of a budding Texas industry."
As for the ban on producing and manufacturing smokable hemp products, the companies say it violates the state constitution's protections against arbitrary economic restrictions.
"There is no plausible law enforcement benefit from banning the Texas manufacture and processing of smokable hemp products," the lawsuit argues. "Imposing an arbitrary constraint here is particularly perverse because the law does not ban the use or consumption of smokable hemp products. As such, Texas consumers will simply buy smokable products made out-of-state."
"Stated differently," it continues, "if Texas had banned the processing and manufacture of cheese in Texas, Texans wouldn't stop eating cheese."
Banning in-state sales are also problematic from a practical standpoint, the lawsuit argues. Because smokable hemp flower is indistinguishable from hemp flower intended to be used for other purposes, the companies argue, marketers will be encouraged to mislabel products in efforts to skirt the ban.
"The retail ban—especially in view of DSHS's public comments—has no more logic to it than the ban on processing and manufacturing smokables," the lawsuit says. "Texans can still purchase and use smokable hemp products manufactured out-of-state. Texans can also purchase hemp that is not labeled or marketed 'for smoking'—for example, hemp marketed as 'tea'—and they can use that hemp to make their own smokables or with the vaporizing devices shown above. If anything, the Rule and DSHS commentary encourages Texas farmers and retailers to mislabel hemp flower so that consumers will still be able to purchase hemp flower grown in Texas."
While Texas's legalization of hemp last year was met with considerable fanfare, its rollout has been bumpy. In addition to industry frustration over bans on smokables, legalization has also sparked unintentional disruptions in marijuana enforcement across the state.
Because hemp—whether as flower or vape liquid—is virtually indistinguishable from marijuana without testing, law enforcement agencies across the state say they're now unable to bring sound criminal cases without analyzing seized cannabis for THC. Facing backlogs and high costs of private labs, prosecutors have dropped hundreds of low-level cases. The situation has led to a patchwork of marijuana enforcement policies across the state and uncertainty for consumers, who still risk arrest for hemp products that are perfectly legal.
In February, state officials announced a crucial caveat to a long-awaited test to help determine whether samples were hemp or marijuana: State labs wouldn't perform testing in misdemeanor cases. The Texas Department of Public Safety "will not have the capacity to accept those," a letter from Director Steve McCraw said.
In the meantime, Texas hemp companies that once saw the state as a business-friendly environment are considering whether to set up shop elsewhere. The new lawsuit says that Crown is already weighing a move to Oklahoma, citing concerns of more than $50 million in lost revenue during the next five years and as many as 60 lost jobs.
It's not just about profits, the companies insist. "To the extent the Legislative Ban purports to address law enforcement concerns or health related concerns," they argue, "it does nothing."
"The Legislative Ban cannot rationally be understood to reduce the prevalence of smokable hemp in Texas. On the contrary, it works against promoting safe and effective products for consumers," the lawsuit says. "Rather than keeping the manufacture and processing of smokable hemp products in-state, the products will be manufactured and processed out-of-state and shipped into Texas outside its full regulatory reach for consumer safety. The state of Texas will have little to no regulatory oversight over these products."
Read the full lawsuit challenging Texas's ban on smokable hemp below:
Texas Smokable Hemp Lawsuit by Marijuana Moment on Scribd
Texas Marijuana Prosecutions Have Dropped By More Than Half Following Hemp's Legalization
Federal Grants For Hemp Farmers Should Be Expanded, State Agriculture Departments Demand At Annual Meeting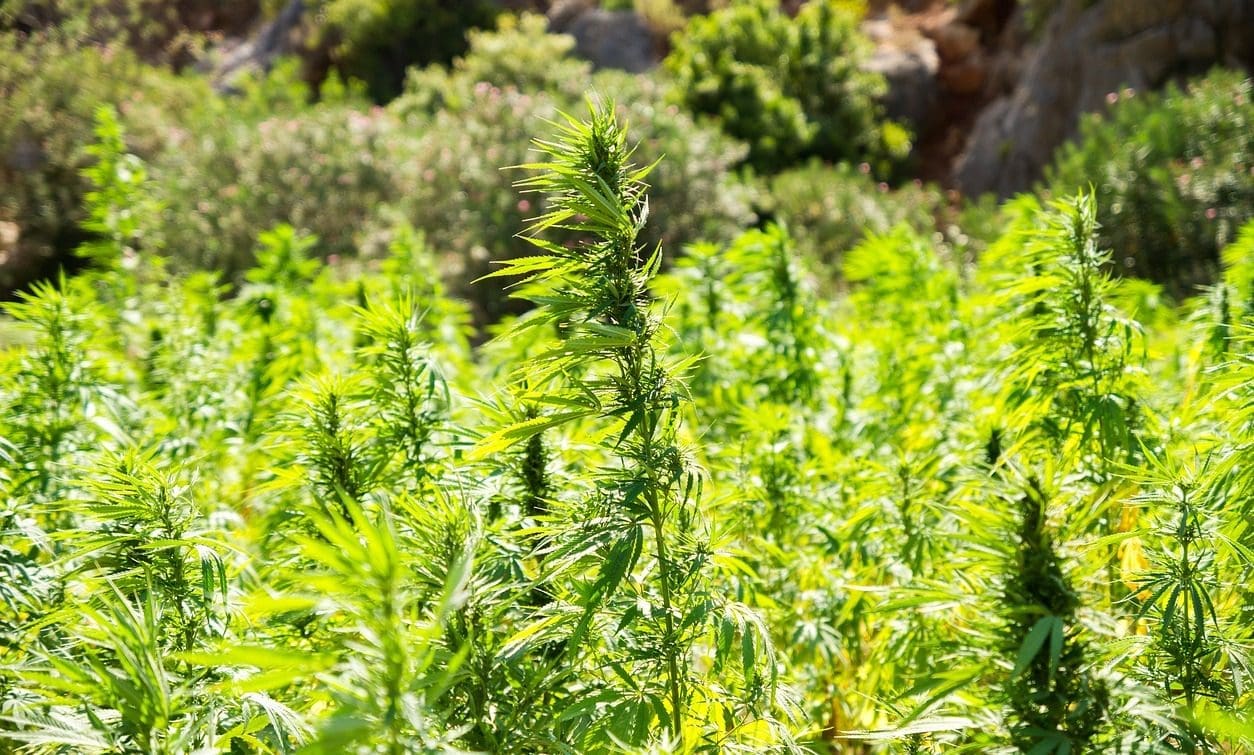 The National Association of State Departments of Agriculture (NASDA) is urging the U.S. Department of Agriculture (USDA) to give hemp two different classifications depending on its intended use in order to expand access to federal grant programs.
Members of NASDA agreed last week to amend its organizational policy on USDA's Specialty Crop Block Grant Program. They are now calling for two distinct categories for hemp, requesting that the federal agency allow businesses to designate the crop as either a specialty crop or agronomic commodity.
That's consistent with a request that was included in a spending bill report from the Senate Appropriations Committee that was approved last month.
While the requested change may seem largely technical, it would make it so hemp farmers could have greater access to grants that stakeholders say would provide them with valuable resources as the industry continues to evolve. It's not clear if USDA will follow through, but NASDA is an influential body that represents agriculture departments in all 50 states and four U.S. territories.
The new policy that the organization adopted during its annual meeting states that "NASDA supports the dual designation for hemp as a specialty crop based on the manner and purpose for which it is grown," and it also "supports expanding the Specialty Crop Block Grant Program funding eligibility to hemp crops with horticultural uses."
Jonathan Miller, general counsel for the U.S. Hemp Roundtable, told Marijuana Moment that the group is "really excited that NASDA is so working so closely with our industry to help identify solutions to support hemp farmers, and this is a technical issue, but it could open the door for funding and other support that hemp farmers so desperately need right now."
What NASDA seems to be doing with this latest action is aligning its policy with the Senate appropriations report for fiscal year 2022, Herrick Fox, co-chair of the government relations committee at the National Industrial Hemp Council (NIHC) who previously spent 15 years working in USDA, told Marijuana Moment.
He said that the "only reason" hemp didn't receive the dual designation from USDA in the first place is because "I think all the federal agencies are still trying to get used to the idea of hemp as a legal agricultural product—and in the first years following legalization, there was some unspoken reticence."
NASDA CEO Barb Glenn said in a press release that "allowing hemp to be designated as both a specialty crop and a traditional commodity recognizes the crop's up-and-coming nature and assures new farmers will be supported in their decisions to grow the crop for either food, fiber or horticultural use."
"As the regulators and stewards of healthy agricultural industries in their states, NASDA members have been the leading voice for supporting the hemp industry since hemp's inclusion in the 2014 Farm Bill," she said. "This action would be another important step in helping hemp achieve long-term sustainability."
USDA has made clear its intent to support the burgeoning industry.
For example, the agency recently announced that it is teaming up with university researchers to figure out the best ways to keep weeds (not the marijuana kind) out of hemp.
USDA also announced last month that it is moving forward with a large-scale survey to gain insight into the hemp market.
After requesting permission from the White House earlier this year to conduct the survey of about 20,000 hemp farmers, the agency's National Agricultural Statistics Service recently said that the forms are being finalized to be filled out via mail or online.
USDA is asking questions about plans for outdoor hemp production, acreage for operations, primary and secondary uses for the crop and what kinds of prices producers are able to bring in. The questionnaire lists preparations such as smokeable hemp, extracts like CBD, grain for human consumption, fiber and seeds as areas the department is interested in learning about.
Last year, USDA announced plans to distribute a separate national survey to gain insights from thousands of hemp businesses that could inform its approach to regulating the industry.
That survey is being completed in partnership with National Association of State Departments of Agriculture and the University of Kentucky. The department said it wanted to learn about "current production costs, production practices, and marketing practices" for hemp.
There's still much to learn about the burgeoning market, even as USDA continues to approve state regulatory plans for the crop. Most recently, the agency approved a hemp plan submitted by Colorado, where officials have consistently insisted that the state intends to be a leader in the space.
While USDA's final rule for hemp took effect on March 22, the agency is evidently still interested in gathering information to further inform its regulatory approach going forward. Industry stakeholders say the release of the final rule is a positive step forward that will provide businesses with needed guidance, but they've also pointed to a number of policies that they hope to revise as the market matures such as USDA's hemp testing requirements.
The federal Small Business Administration's Office of Advocacy expressed a similar sentiment in a blog post in February, writing that it is "pleased with some of the changes that [USDA] has made to the rule, as they offer more certainty and are less burdensome to small farmers," but "some concerns remained unaddressed in the final rule."
USDA announced in April that it is teaming up with a chemical manufacturing company on a two-year project that could significantly expand the hemp-based cosmetics market.
Meanwhile, the U.S. Department of Energy (DOE) announced last month that it is sponsoring a project to develop hemp fiber insulation that's designed to be better for the environment and public health than conventional preparations are.
IRS Official Offers Tax Advice To Marijuana Businesses And Says Feds Expect Industry To Keep Growing
Photo courtesy of Pixabay.
Amazon Reaffirms Support For Marijuana Legalization And Says Former Workers Punished Over Cannabis Are Eligible For Employment
Amazon is reaffirming its support for federal marijuana legalization, and it disclosed on Tuesday that its earlier decision to end drug testing for cannabis will also be retroactive, meaning former workers and applicants who were punished for testing positive for THC will have their employment eligibility restored.
The company's move to end marijuana drug testing for many positions in June was widely celebrated by reform advocates and industry stakeholders. But at the time, Amazon only talked about ending the policy going forward.
In a new blog post, Beth Galetti, Amazon's senior vice president of human resources, clarified that it has also "reinstated the employment eligibility for former employees and applicants who were previously terminated or deferred during random or pre-employment marijuana screenings."
The reason for the move away from marijuana testing is multifaceted, Amazon said. The growing state-level legalization movement has made it "difficult to implement an equitable, consistent, and national pre-employment marijuana testing program," data shows that drug testing "disproportionately impacts people of color and acts as a barrier to employment" and ending the requirement will widen the company's applicant pool.
That said, unlike in its June announcement, Amazon's new update places an emphasis on ending "pre-employment" drug testing for cannabis. It used broader language before, announcing that it will "no longer include marijuana in our comprehensive drug screening program."
We support legalizing cannabis at the federal level, and have endorsed the MORE Act and the Cannabis Administration and Opportunity Act championed by @SenSchumer, @RonWyden, & @SenBooker. Read more about our advocacy here: https://t.co/kh61DvalAc

— Amazon Public Policy (@amazon_policy) September 21, 2021
Amazon also reiterated that it would like to see Congress pass legislation to end federal cannabis prohibition. It cited the Marijuana Opportunity, Reinvestment and Expungement (MORE) Act and the Cannabis Administration and Opportunity Act (CAOA) as examples of bills that it supports.
For the latter legislation—which is being sponsored by Senate Majority Leader Chuck Schumer (D-NY), Senate Finance Committee Chairman Ron Wyden (D-OR) and Sen. Cory Booker (D-NJ)—Amazon participated in a public comment period and submitted feedback that it shared with lawmakers in the new blog post.
"We believe the time has come for reform of the nation's cannabis policy and we are committed to helping lead the effort," the company said in a letter to the senators. "As your bill would achieve similar objectives, we are pleased to endorse the Cannabis Administration and Opportunity Act as currently drafted."
Amazon said it specifically supports key provisions to remove marijuana from the Controlled Substances Act, expunge prior cannabis convictions and use some marijuana tax revenue for community reinvestment.
Curiously, the letter also says "we have refrained from commenting on areas where we do not have a particular view, including regulation, permitting, taxation, and interstate commerce."
It's that last point that raises some eyebrows, as it stands to reason that any policy on interstate cannabis commerce would be of interest to a business that delivers products across the U.S. and presumably has the infrastructure to expand its delivery services into the marijuana industry when prohibition ends.
"We are proud to largely end pre-employment testing of marijuana as a condition of employment. And we are enthused by the notable momentum in the country toward recognizing that today's status quo is unfair and untenable," Amazon concluded. "We are eager to work with you to secure passage of this legislation."
Former GOP Congresswoman Touts Psilocybin As Treatment For Alcoholism
Arizona Marijuana Tax Revenue Exceeds $20 Million In August, State Reports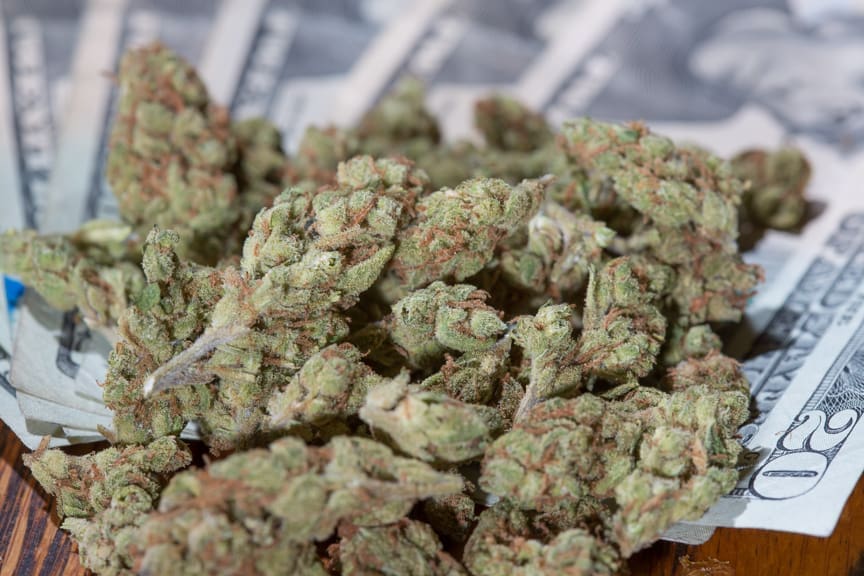 Arizona collected more than $20 million in medical and adult-use marijuana tax revenue in August, data released by the state this week shows.
Medical cannabis taxes were slightly higher at $6,388,816 last month, compared to $4,542,166 collected from the recreational market, according to the Department of Revenue. The state also took in an additional $9,515,016 from the marijuana excise tax.
However, these figures are preliminary and may change, as some businesses could need additional time to send in data.
July's cannabis tax revenue was slightly higher compared to August, with the state taking in about $400,000 more in the prior month.
While medical cannabis taxes are still outpacing those from the adult-use market, that gap has been generally been narrowing in the months since recreational sales first launched in January. That's a trend that's been observed across numerous states after adult-use marijuana is legalized.
However, Arizona's medical marijuana market is well-established, and some industry experts don't necessarily expect recreational sales to overtake the medical program for some time.
Overall cannabis tax revenue from January through August totaled $115,701,426, according to the data the Department of Revenue is reporting so far.
Other states are also seeing a windfall in marijuana tax dollars as more markets mature and sales continue to increase.
For example, Maine recreational marijuana sales broke another record in August, exceeding $10 million for the first time since the adult-use market launched in October 2020.
Adult-use cannabis sales in Illinois exceeded $120 million in August, state officials recently reported. It's the second highest sales record since the state's recreational market launched last year and the sixth month in a row that sales surpassed $100 million.
Massachusetts marijuana sales have topped $2 billion since the state's adult-use market launched in late 2018, the Cannabis Control Commission reported last week.
California collected about $817 million in adult-use marijuana tax revenue during the 2020-2021 fiscal year, state officials estimated last month. That's 55 percent more cannabis earnings for state coffers than was generated in the prior fiscal year.
A recent scientific analysis of sales data in Alaska, Colorado, Oregon and Washington State found that marijuana purchases "have increased more during the COVID-19 pandemic than in the previous two years."
In July alone, at least three states saw record-breaking sales for recreational cannabis. The same goes for Missouri's medical marijuana program.
Michigan marijuana sales broke another record in July with more than $171 million in cannabis transactions, according to data from the state's regulatory body. There were $128 million in adult-use sales and $43 million in medical cannabis purchases.
Throughout the pandemic, many states allowed cannabis retailers to remain open—with governors and regulators in several markets declaring marijuana businesses to be essential services—and some jurisdictions issued emergency rules allowing curbside pickup, delivery services or other more relaxed policies in order to facilitate social distancing.
California Smokable Hemp Bill Heads To Governor, While Measure On Cannabis Use In Hospitals Advances