Texas Lawsuit Challenges State's New Ban On Smokable Hemp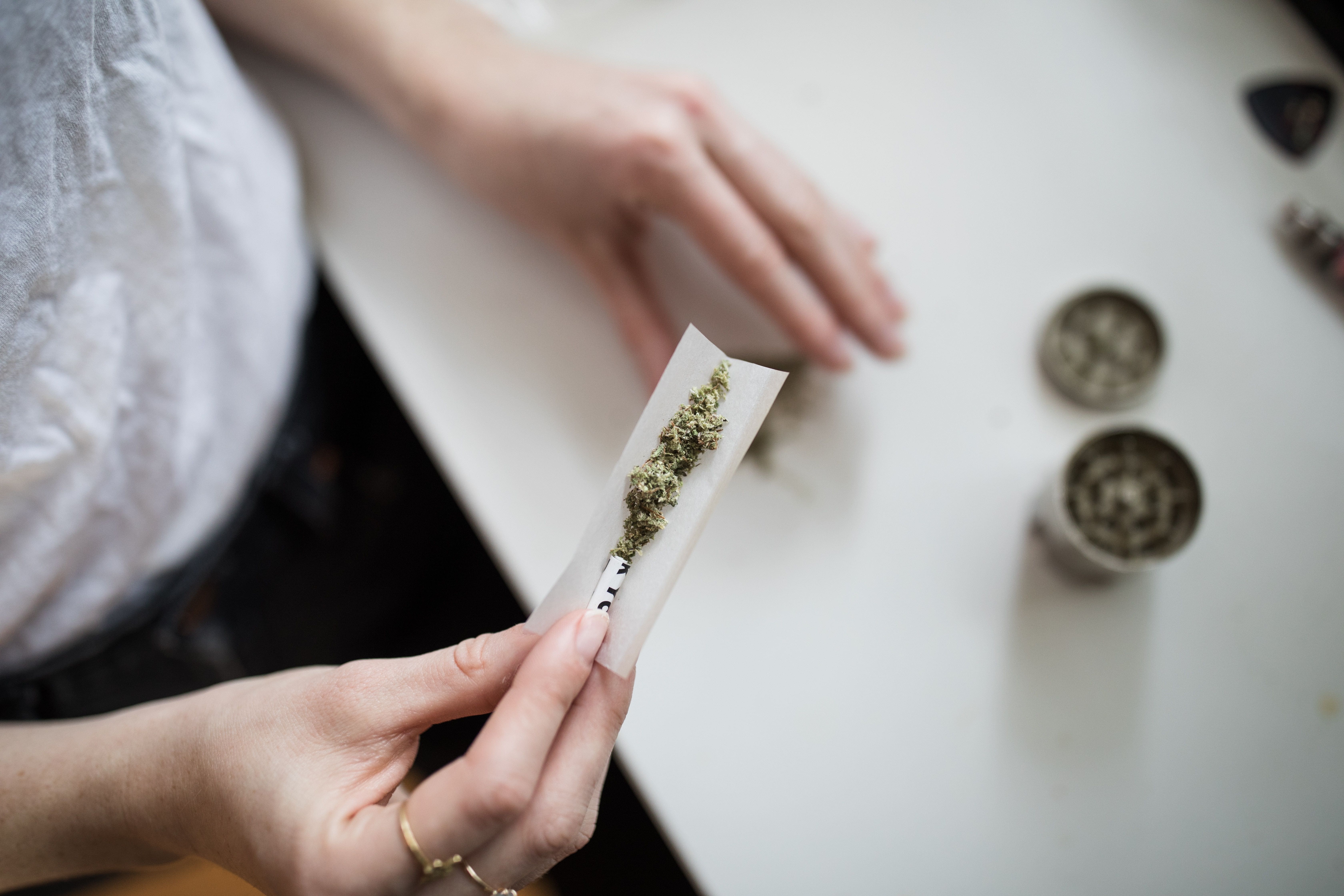 Four Texas companies are suing to overturn the state's new ban on the manufacture and sale of smokable hemp products, which they warn will shut Texas companies out of a multibillion-dollar industry and lead to inaccurately labeled products on store shelves.
In a lawsuit filed in Travis County District Court on Wednesday, the companies are asking a judge to declare the ban unconstitutional and allow hemp products intended for smoking or vaping to be produced and sold legally across the state.
"At a time when the Texas economy is reeling from the fiscal impact of COVID-19, it is unfortunate that the State chose to foreclose such a large economic opportunity for our state and instead chose to force long-standing Texas businesses and jobs across the border to neighboring states, such as Oklahoma," said attorney Chelsie Spencer, counsel for lead plaintiff Crown Distributing LLC.
"Crown Distributing, which manufactures the popular Wild Hemp brand of smokable products, stands to lose $59.6 million in revenue over the next five years if the bans are upheld," Spencer told Marijuana Moment in an email. "The state of Texas stands to lose $2.9 million in sales tax revenue alone."
Texas legalized hemp in 2019, in large part to capture a piece of an industry that is booming following the federal legalization of the crop through the 2018 Farm Bill. Hemp, a category of cannabis that contains less than 0.3 percent THC, has a variety of uses: Its seeds are a nutritious food source, its fibrous stalks can be made into textiles or building materials and its flowers can produce a variety of cannabinoids, most notably cannabidiol (CBD).
Texas's hemp law as passed by the legislature specifically prohibited the manufacture of hemp products intended for smoking or vaping, though it left open the door for selling products made out of state. But a year later, regulators at the Texas Department of State Health Services (DSHS) issued rules extending that ban to forbid the retail sale of any smokable hemp products. That restriction took effect on Sunday.
Plaintiffs in the lawsuit argue that both those provisions should be overturned. The state legislature's ban on processing and manufacturing smokable products violated the state constitution's protection of economic freedom, they say, while DSHS lacked the authority to extend lawmakers' ban to include retail sales.
"DSHS characterizes banning distribution and retail as 'a logical extension' of banning manufacturing," the lawsuit says. "But even if this were true (it is not), agencies have no authority to enact rules that they deem to be a 'logical extension' of law."
Cannabis advocates in the state agree, calling the change a regulatory overreach.
"Hemp regulators are over-stepping their authority and encroaching on the economic liberty of Texas business owners," Heather Fazio, director of Texans for Responsible Marijuana Policy, told Marijuana Moment. "It's absurd to forbid the in-state sale of products that are completely legal in Texas and across the country. Consumers can simply make their purchases online and have it shipped, legally. Cutting local entrepreneurs out of this thriving market is bad for business and bad for Texas."
Joining in the lawsuit are America Juice Co. LLC, a Crown affiliate that also manufacturers smokable products; Custom Botanical Dispensary LLC, an Austin-based retailer that sells smokable hemp products; and 1937 Apothecary, also based in Austin, which makes and sells consumable hemp products including tea, smokables and gummies.
"If allowed to move forward, these bans on smokable hemp products will shutter businesses across the state, resulting in a loss of jobs and tax revenue," the companies said in their complaint. "They impede the economic liberty of Texas businesses, pose an existential threat to Texas hemp manufacturers, farmers, and retailers, and are sure to stifle growth of a budding Texas industry."
As for the ban on producing and manufacturing smokable hemp products, the companies say it violates the state constitution's protections against arbitrary economic restrictions.
"There is no plausible law enforcement benefit from banning the Texas manufacture and processing of smokable hemp products," the lawsuit argues. "Imposing an arbitrary constraint here is particularly perverse because the law does not ban the use or consumption of smokable hemp products. As such, Texas consumers will simply buy smokable products made out-of-state."
"Stated differently," it continues, "if Texas had banned the processing and manufacture of cheese in Texas, Texans wouldn't stop eating cheese."
Banning in-state sales are also problematic from a practical standpoint, the lawsuit argues. Because smokable hemp flower is indistinguishable from hemp flower intended to be used for other purposes, the companies argue, marketers will be encouraged to mislabel products in efforts to skirt the ban.
"The retail ban—especially in view of DSHS's public comments—has no more logic to it than the ban on processing and manufacturing smokables," the lawsuit says. "Texans can still purchase and use smokable hemp products manufactured out-of-state. Texans can also purchase hemp that is not labeled or marketed 'for smoking'—for example, hemp marketed as 'tea'—and they can use that hemp to make their own smokables or with the vaporizing devices shown above. If anything, the Rule and DSHS commentary encourages Texas farmers and retailers to mislabel hemp flower so that consumers will still be able to purchase hemp flower grown in Texas."
While Texas's legalization of hemp last year was met with considerable fanfare, its rollout has been bumpy. In addition to industry frustration over bans on smokables, legalization has also sparked unintentional disruptions in marijuana enforcement across the state.
Because hemp—whether as flower or vape liquid—is virtually indistinguishable from marijuana without testing, law enforcement agencies across the state say they're now unable to bring sound criminal cases without analyzing seized cannabis for THC. Facing backlogs and high costs of private labs, prosecutors have dropped hundreds of low-level cases. The situation has led to a patchwork of marijuana enforcement policies across the state and uncertainty for consumers, who still risk arrest for hemp products that are perfectly legal.
In February, state officials announced a crucial caveat to a long-awaited test to help determine whether samples were hemp or marijuana: State labs wouldn't perform testing in misdemeanor cases. The Texas Department of Public Safety "will not have the capacity to accept those," a letter from Director Steve McCraw said.
In the meantime, Texas hemp companies that once saw the state as a business-friendly environment are considering whether to set up shop elsewhere. The new lawsuit says that Crown is already weighing a move to Oklahoma, citing concerns of more than $50 million in lost revenue during the next five years and as many as 60 lost jobs.
It's not just about profits, the companies insist. "To the extent the Legislative Ban purports to address law enforcement concerns or health related concerns," they argue, "it does nothing."
"The Legislative Ban cannot rationally be understood to reduce the prevalence of smokable hemp in Texas. On the contrary, it works against promoting safe and effective products for consumers," the lawsuit says. "Rather than keeping the manufacture and processing of smokable hemp products in-state, the products will be manufactured and processed out-of-state and shipped into Texas outside its full regulatory reach for consumer safety. The state of Texas will have little to no regulatory oversight over these products."
Read the full lawsuit challenging Texas's ban on smokable hemp below:
Texas Smokable Hemp Lawsuit by Marijuana Moment on Scribd
Texas Marijuana Prosecutions Have Dropped By More Than Half Following Hemp's Legalization