State Lawmakers Push Marijuana Referendums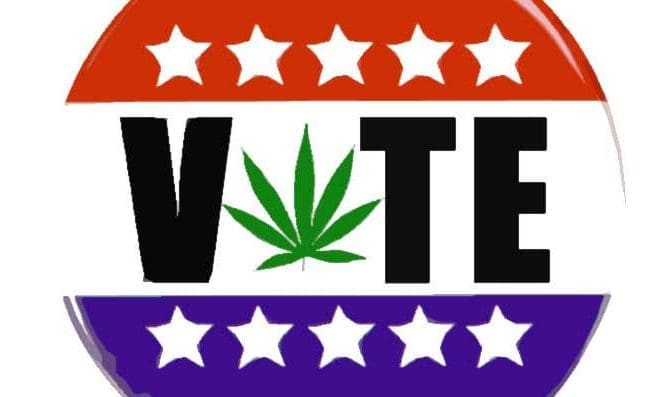 Advocates in several states are collecting signatures to place marijuana questions on this year's ballots, and legislators in others have advanced bills to legalize cannabis. Elsewhere, lawmakers are pursuing a hybrid approach of approving legislation that would then allow voters to decide on marijuana ballot measures.
Last week, for example, a key New Mexico Senate committee approved a bill to forward a cannabis legalization referendum to voters.
On Monday, a Maryland senator introduced legislation to put a legal marijuana question on the state's November ballot.
This week, Arizona representatives filed a bill to let voters decide whether to end cannabis prohibition.
Rep. Cardenas and Rep. Clodfelter Introduce Bipartisan Legislation to Allow Voters to Decide the Legalization of Marijuana #azleg pic.twitter.com/h4BvOQlH05

— Arizona House Democrats (@AZHouseDems) February 8, 2018
The Illinois Senate is considering legislation for a marijuana referendum.
Georgia senators are also pushing a bill to refer cannabis legalization to voters.
Minnesota lawmakers are considering two different proposals to forward marijuana legalization constitutional amendments to voters.
In Nebraska, the unicameral is weighing a medical cannabis referendum.
In Wisconsin the Senate and Assembly are considering medical marijuana referendum proposals.
To date, eight of the nine states with marijuana legalization have approved those laws via voter-initiated ballot measures. Only Vermont has ended cannabis prohibition solely through an act of lawmakers.
Not every state allows voters to collect signatures to place measures on the ballot, though, and lawmakers in some states are still skittish about proactively voting for legalization bills.
That's why the referendum approach appears increasingly attractive in states that have not yet ended prohibition. It's a way to advance the legalization debate that allows politicians to give deference to their constituents to decide the matter without actually having to vote to end prohibition themselves.
It remains to be seen whether the legislation that advanced in New Mexico last week will move further toward enactment, or if the referendum proposals in other states will gain traction. But even if no state legislatures passes a marijuana referendum bill this year, five or more states could still see voter-initiated cannabis measures on their 2018 ballots.
You can follow progress on the marijuana referendum measures and other pending cannabis bills in states across the country and Congress with Marijuana Moment's Legislative Tracking Tools, available to Patreon supporters pledging at least $25/month.
Photo courtesy of Democracy Chronicles.
Marijuana Legalization Opponents Ask Courts To Overturn Voters' Will In Several States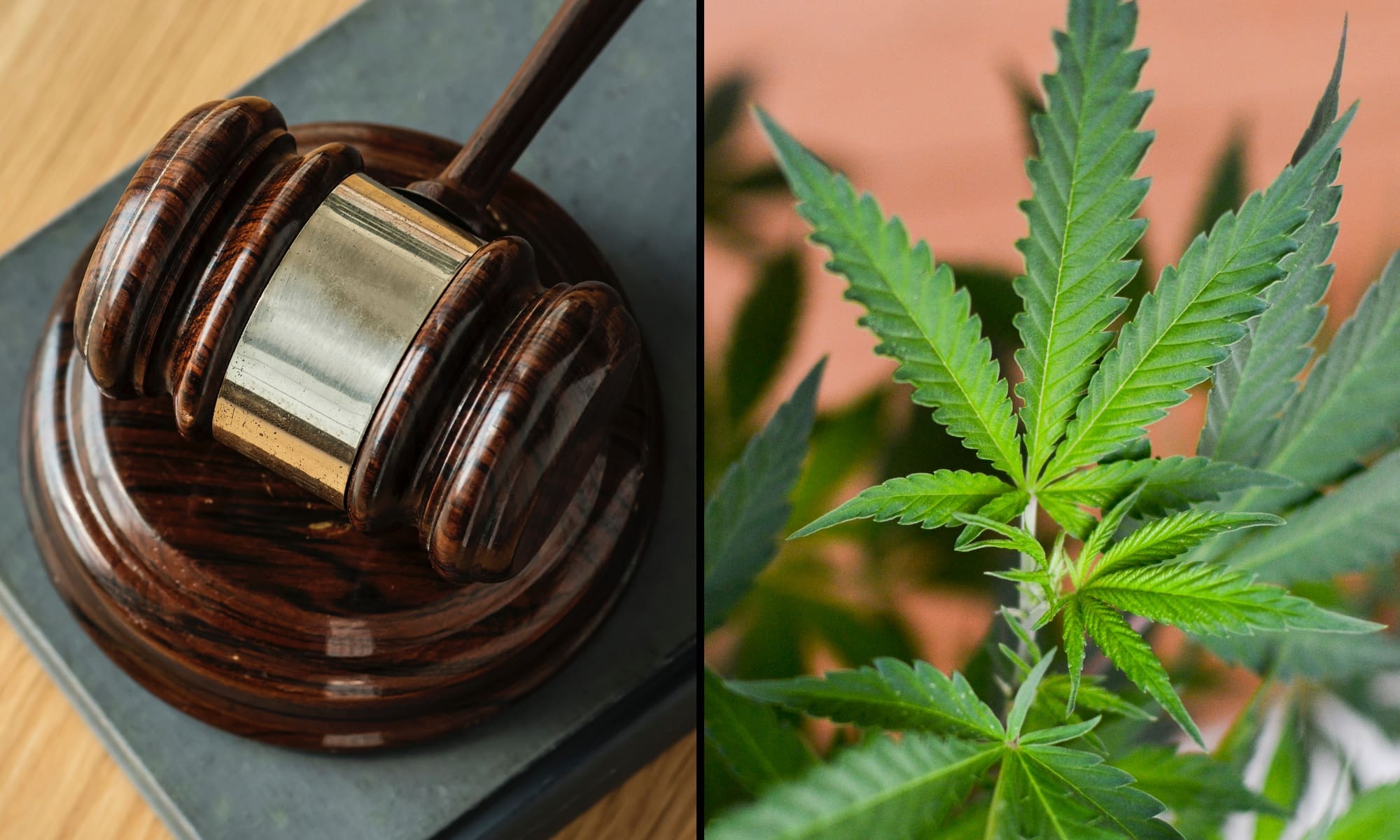 Unable to sway public opinion and persuade voters to reject marijuana legalization on Election Day, prohibitionists have taken a different new in their efforts to block state-level reform: litigation.
In three states, there are lawsuits pending that seek to overturn voter-approved legalization initiatives. And in one state, cannabis opponents succeeded this year in preventing voters from even having a chance to decide on a reform measure.
While every single drug policy reform initiative that made the ballot passed in red and blue states alike this month, prohibitionists increasingly seem to be giving up the public messaging fight to change voters' minds and are instead resorting to the courts, challenging reform measures on largely technical matters.
Those legal fights are ongoing in Mississippi, Montana and South Dakota, all of which ultimately legalized cannabis is some form on Election Day.
The Mississippi Supreme Court recently set deadlines for legal filings in a case from the city of Madison challenging the medical cannabis initiative that overwhelmingly passed with 73 percent of the vote. The suit was filed days before the election, with the mayor not weighing in on the merits of the measure but contending that its placement on the ballot was unconstitutional due to statutory signature gathering requirements.
The secretary of state and attorney general condemned the action as a "woefully untimely" lawsuit. The Supreme Court said the filers have until December 7 to submit written arguments and the secretary of state has until December 28 to respond.
Over in Montana, opponents of a voter-approved initiative to legalize cannabis for adult use tried to get the state Supreme Court to invalidate the proposal ahead of the vote, but the justices rejected that request, arguing that they failed to establish the urgency needed to skip the lower court adjudication process. They didn't rule on the merits, however.
The plaintiffs are now pursuing action in a lower court, arguing that the statutory proposal unlawfully appropriates funds, violating a portion of the state Constitution that prohibits such allocations from being included in a citizen initiative.
In South Dakota, Pennington County Sheriff Kevin Thom and state Highway Patrol Superintendent Col. Rick Miller filed a lawsuit in the state's Sixth Judicial Circuit Court last week, claiming that the proposal to legalize marijuana that passed with 54 percent of the vote should be invalidated. The suit, which is partly paid for with state funds, says the constitutional amendment violates a 2018 requirement that "no proposed amendment may embrace more than one subject."
In September,  reform opponents successfully bumped an initiative to legalize medical cannabis off of Nebraska's ballot on what essentially amounts to a technicality.
While the campaign collected enough signatures to qualify the measure, the state Supreme Court shut it down following a legal challenge. It determined that the measure violated the state's single-subject rule, much to the disappointment of advocates. But activists have already started petitioning to get a simplified version of proposal on the state's 2022 ballot.
Arizona activists, who succeeded in getting a legalization measure approved on Election Day, had a different experience following a legal challenge in the summer. Opponents there filed suit arguing that the 100-word summary of the initiative misled voters, but that argument did not hold up in court.
Legalization opponents point out that with voter support for marijuana reform increasing, prohibitionists are now left with few options to stop popular reforms.
NORML Deputy Director Paul Armentano said in a blog post that the opposition lawsuits are "cynical, and arguably frivolous, attempts to undermine the democratic process."
"Legalization opponents have shown time and time again that they cannot succeed in either the court of public opinion or at the ballot box," he said. "Thus, they are now asking judges to set aside the votes of over a million Americans in a desperate effort to override undisputed election outcomes. Whether or not one supports marijuana legalization, Americans should be outraged at these overtly undemocratic tactics."
New Jersey Prosecutors Must Suspend Marijuana Possession Cases, State Attorney General Says
Photo elements courtesy of rawpixel and Philip Steffan.
Oregon County Prosecutor Stops Drug Possession Cases Early Following Decriminalization Vote
Prosecutors in an Oregon county will no longer pursue low-level drug possession cases.
The move comes weeks after voters approved a historic initiative decriminalizing all drugs—but also months before it's due to formally take effect statewide.
In a letter sent to police chiefs on Monday, the Clackamas County District Attorney's Office said that while it opposes the policy change, officials recognize the will of voters and feel that "having officers investigate and submit cases for a prosecution in the weeks leading up to February 1, which will not lead to any sanction or court supervised treatment, is not the most effective use of criminal justice resources."
Under the initiative, which passed with 58 percent of the vote, simple drug possession will be treated as a Class E infraction, punishable by a maximum fine of $100 and no jail time. That fine can be waived if an individual shows a court they have completed a substance misuse assessment.
The measure also calls for investments in substance misuse treatment, using tax revenue from legal marijuana sales.
"While we fundamentally disagree with this measure, ceasing to prosecute these matters prior to February 1 is consistent with the will of the voters, which we must respect," the district attorney's office said in the email, first reported by Kind Leaf Journal, adding that "misdemeanor [possession of a controlled substance] is still unlawful" until the effective date.
"The decision of our office is not intended not divest local law enforcement officers the ability to conduct lawful investigations, searches and arrests," the letter states. "Good communication about this significant change is paramount."
This early discretionary reform action is consistent with how several counties in the state approached cannabis policy after Oregon voters approved an adult-use marijuana legalization initiative in 2014.
"It's a smart decision to stop arresting and jailing people for personal drug possession before Measure 110 officially goes into effect as Oregon voters have spoken loud and clear that it's time to start treating drug use as a health issue instead of a criminal one," Anthony Johnson, a chief petitioner for the decriminalization initiative, told Marijuana Moment.
"There is simply no reason to waste law enforcement resources and our taxpayer dollars on personal drug cases," he said. "Other district attorneys across Oregon should promptly follow suit and enact the will of the voters."
The vote in Oregon has also inspired efforts in neighboring Washington State to pursue a drug decriminalization model. While activists considered attempting to put it on the state ballot in 2020, the coronavirus pandemic derailed that plan—and earlier this month, the campaign said they would soon be announcing a sponsor of a reform bill to push for its passage legislatively in the 2021 session starting January.
Meanwhile, New Jersey's attorney general issued a memo this week directing prosecutors to suspend most marijuana possession cases following voter approval of a statewide legalization ballot measure this month.
Read the full letter to Oregon police chiefs on the decriminalization policy below: 
Dear Chiefs:
As you are aware, Oregon voters passed Measure 110, which decriminalizes, among other things, possession of up to 1 gram of heroin, 2 grams of methamphetamine and cocaine, 12 grams of psilocybin, 40 user units of LSD 40 pills/capsules containing synthetic opiates.
The measure takes effect on February 1, 2021. At that time, persons found to be in possession of these controlled substances will be referred to local municipal or justice courts and subject to the newly created Class E infraction, which carries a maximum $100 fine. This fee will be waived if the offender provides proof of participation in a substance abuse assessment. There is no requirement that the person engage in treatment.
As the voting public has overwhelmingly passed this measure, effective 11/23/20 the Clackamas County District Attorney's Office will stop charging new Unlawful Possession of Controlled Substance cases that will otherwise be decriminalized on February 1. It is our belief that having officers investigate and submit cases for a prosecution in the weeks leading up to February 1, which will not lead to any sanction or court supervised treatment, is not the most effective use of criminal justice resources.
While we fundamentally disagree with this measure, ceasing to prosecute these matters prior to February 1 is consistent with the will of the voters, which we must respect.
Investigations where a juvenile is found to possess controlled substances in amounts that will be decriminalized should still be referred to the Juvenile Department so the juvenile can have the opportunity for supervised treatment. There is a juvenile workgroup convening who will eventually offer guidance about what to do with juvenile referrals after February 1.
Until February 1, misdemeanor PCS is still unlawful. The decision of our office is not intended not divest local law enforcement officers the ability to conduct lawful investigations, searches and arrests.
Good communication about this significant change is paramount. If you have any questions or need clarification about this decision, I encourage you or anyone in your agencies to contact me directly. We look forward to our presentation on December 15th where we will discuss additional specifics of M110 and its search and seizure implications.
Chris Owen
Chief Deputy District Attorney
Clackamas County DA's Office
New Jersey Prosecutor Urges Colleagues To Stop Pursuing Most Marijuana Cases While Legalization Bill Advances
Mexico's President Says Legal Marijuana Is About Freedom, As Legislation Advances In Congress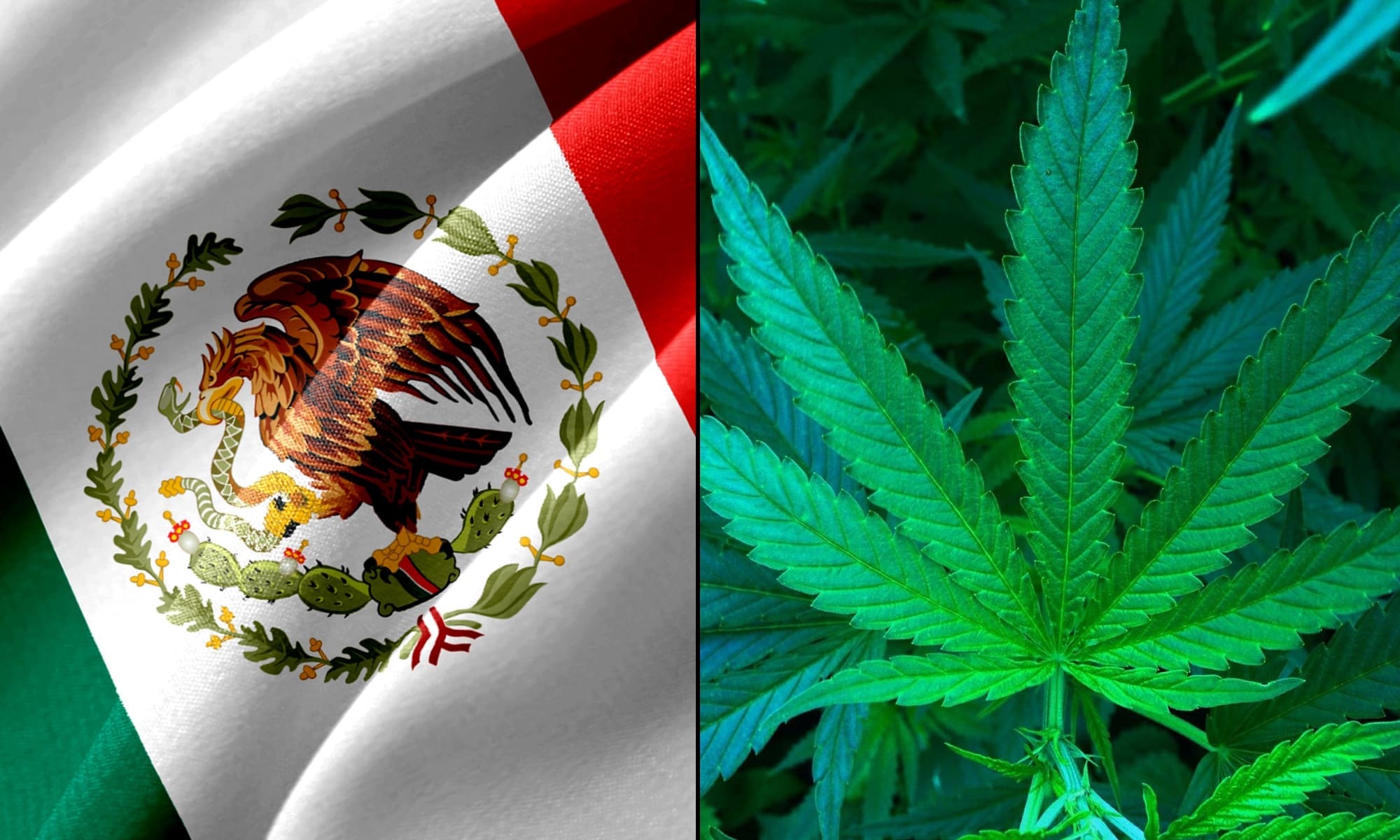 Mexico's president said on Thursday that a bill to legalize marijuana nationwide that was approved by the Senate last week is "part of carrying out a revolution of consciences, where each of us is responsible for his actions."
"The development of freedoms is very important," President Andrés Manuel López Obrador said at a press conference in response to a question about whether legalizing cannabis is could be a "Trojan horse that corrupts the health of young people and leads to a higher crime."
"Things do not have to be prohibited, prohibited, prohibited," the president said. "If something is authorized, if something is allowed, well, act responsibly. I believe that this will happen in this new legislation on the use of marijuana. Have confidence in people and seek do good."
López Obrador's comments come as the cannabis reform bill is advancing in the country's legislature.
After passing the Senate by a vote of 82 to 18, the bill was formally transmitted to the other body of the nation's Congress, the Chamber of Deputies, this week, and has been referred to several committees there.
The proposal, which was circulated in draft form earlier this month, would establish a regulated cannabis market in Mexico, allowing adults 18 and older to purchase and possess up to 28 grams of marijuana and cultivate up to six plants for personal use.
It "seeks to regulate the use of cannabis and its derivatives, under the approach of public health, human rights and sustainable development, to prevent and combat the consequences of the problematic use of psychoactive cannabis and to contribute to the reduction of the crime incidence linked to drug trafficking," the Chamber's Board of Directors said in an announcement about receiving the legislation, according to a translation.
The bill will also promote "peace, security, and individual and community well-being," legislative leaders said.
📌 Turna la Mesa Directiva de la Cámara de Diputados a comisiones la minuta que expide la Ley Federal para la Regulación del Cannabis y reforma y adiciona diversas disposiciones de la Ley General de Salud y del Código Penal Federal. https://t.co/KSY7V2ZeZp

— Cámara de Diputados (@Mx_Diputados) November 24, 2020
The body's Justice, Health, Human Rights, and Budget and Public Accounts Committees will all take up the cannabis bill over the coming weeks.
It's unclear whether the 500-member Chamber of Deputies will push for additional amendments, requiring the legislation to be sent back to the Senate for additional consideration. Marijuana legalization advocates remain concerned about a number of provisions in the proposal as it stands.
There were several revisions made in the Senate prior to last week's vote, but most of those were technical in nature.
However, there were a number of notable changes, such as an increase from the initial limit of four self-cultivated plants per person and to make it so people who grow cannabis for personal use will not be subject to a requirement to have regulators track plants.
An additional change mandates that the government clear criminal records of people with past cannabis convictions within six months.
Lawmakers also removed a prohibition on owning more than one type of marijuana license, allowing for vertical integration of cannabis businesses. A previous version of the bill would have only allowed people from vulnerable communities to hold more than one license type.
Another modification that advocates are not happy with says that nonprofit associations of consumers that collectively cultivate cannabis must be located at least 500 meters from schools, sports and recreation centers and anywhere that third parties who have not given their consent could be exposed to smoke.
The legalization bill cleared a joint group of Senate committees prior to the full floor vote, with some amendments being made after members informally considered and debated the proposal during a virtual hearing last week.
Members of the Senate's Justice, Health, and Legislative Studies Committees had approved a prior version of legal cannabis legislation in March, but the coronavirus pandemic delayed consideration of the issue.
While advocates have celebrated the advancement of cannabis reform through the legislature, they have fought hard for changes to better protect consumers' rights and promote social equity in the legal market. Namely, they remain concerned about high penalties that can be imposed for violating the cannabis rules and feel the bill should do more to allow opportunities for small farmers.
However, Ricardo Monreal, the ruling MORENA party's coordinator in the Senate, argued earlier this month that the proposal is a significant improvement on current laws against possession, which have "only caused the detention centers to be full of people for possession of a few grams of cannabis, which is why they seek to reduce the penalties in carrying of this product."
Lawmakers have "the historic opportunity to regulate the use of cannabis within the Mexican regulatory framework, to allow better control of the health of users, the emancipation of organized crime activities and the use of its wide benefits for society," he said, adding "this is a momentous moment in the public life of the country."
Senators have been working on the reform legislation for two years since the nation's Supreme Court ruled in late 2018 that the prohibition on possessing and growing cannabis is unconstitutional. The court ordered Congress to amend the law accordingly, but the legislature has struggled to reach consensus on the issue and has been granted several deadline extensions to enact the policy change.
The current deadline to legalize marijuana is December 15.
Senate President Eduardo Ramírez said this month that there is a "consensus" to achieve the reform by the court-mandated date.
The legislation makes some attempts to mitigate the influence of large marijuana corporations. For example, it states that for the first five years after implementation, at least 40 percent of cannabis business licenses must be granted to those from indigenous, low-income or historically marginalized communities.
The Mexican Institute of Cannabis would be responsible for regulating the market and issuing licenses.
Public consumption of marijuana would be allowed, except in places where tobacco use is prohibited or at mass gatherings where people under 18 could be exposed.
Households where more than one adult lives would be limited to cultivating a maximum of eight plants. The legislation also says people "should not" consume cannabis in homes where there are underaged individuals. Possession of more than 28 grams but fewer than 200 grams would be considered an infraction punishable by a fine but no jail time.
Monreal originally said the chamber would vote on the legalization bill by the end of October, but that timeline did not work out.
López Obrador, the nation's president, said in August that marijuana reform legislation will advance in the session that began in September.
Sen. Julio Ramón Menchaca Salazar, also of the MORENA party, said in April that legalizing cannabis could fill treasury coffers at a time when the economy is recovering from the pandemic.
As lawmakers work to advance the reform legislation, there's been a more lighthearted push to focus attention on the issue by certain members and activists. That push has mostly involved planting and gifting marijuana.
In September, a top administration official was gifted a cannabis plant by senator on the Senate floor, and she said she'd be making it a part of her personal garden.
A different lawmaker gave the same official, Interior Ministry Secretary Olga Sánchez Cordero, a marijuana joint on the floor of the Chamber of Deputies last year.
Cannabis made another appearance in the legislature in August, when Sen. Jesusa Rodríguez of the MORENA party decorated her desk with a marijuana plant.
Drug policy reform advocates have also been cultivating hundreds of marijuana plants in front of the Senate, putting pressure on legislators to make good on their pledge to advance legalization.
Republican Lawmakers And Celebrities Push Trump To Free Marijuana Prisoners Before Leaving Office