State Lawmakers Push Marijuana Referendums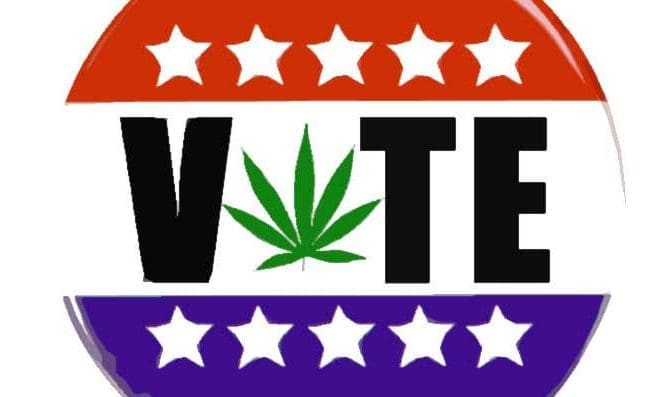 Advocates in several states are collecting signatures to place marijuana questions on this year's ballots, and legislators in others have advanced bills to legalize cannabis. Elsewhere, lawmakers are pursuing a hybrid approach of approving legislation that would then allow voters to decide on marijuana ballot measures.
Last week, for example, a key New Mexico Senate committee approved a bill to forward a cannabis legalization referendum to voters.
On Monday, a Maryland senator introduced legislation to put a legal marijuana question on the state's November ballot.
This week, Arizona representatives filed a bill to let voters decide whether to end cannabis prohibition.
Rep. Cardenas and Rep. Clodfelter Introduce Bipartisan Legislation to Allow Voters to Decide the Legalization of Marijuana #azleg pic.twitter.com/h4BvOQlH05

— Arizona House Democrats (@AZHouseDems) February 8, 2018
The Illinois Senate is considering legislation for a marijuana referendum.
Georgia senators are also pushing a bill to refer cannabis legalization to voters.
Minnesota lawmakers are considering two different proposals to forward marijuana legalization constitutional amendments to voters.
In Nebraska, the unicameral is weighing a medical cannabis referendum.
In Wisconsin the Senate and Assembly are considering medical marijuana referendum proposals.
To date, eight of the nine states with marijuana legalization have approved those laws via voter-initiated ballot measures. Only Vermont has ended cannabis prohibition solely through an act of lawmakers.
Not every state allows voters to collect signatures to place measures on the ballot, though, and lawmakers in some states are still skittish about proactively voting for legalization bills.
That's why the referendum approach appears increasingly attractive in states that have not yet ended prohibition. It's a way to advance the legalization debate that allows politicians to give deference to their constituents to decide the matter without actually having to vote to end prohibition themselves.
It remains to be seen whether the legislation that advanced in New Mexico last week will move further toward enactment, or if the referendum proposals in other states will gain traction. But even if no state legislatures passes a marijuana referendum bill this year, five or more states could still see voter-initiated cannabis measures on their 2018 ballots.
You can follow progress on the marijuana referendum measures and other pending cannabis bills in states across the country and Congress with Marijuana Moment's Legislative Tracking Tools, available to Patreon supporters pledging at least $25/month.
Photo courtesy of Democracy Chronicles.