Senate Sends Marijuana Research Bill To Biden's Desk, With Schumer Saying He's Having 'Productive Talks' On Broader Reform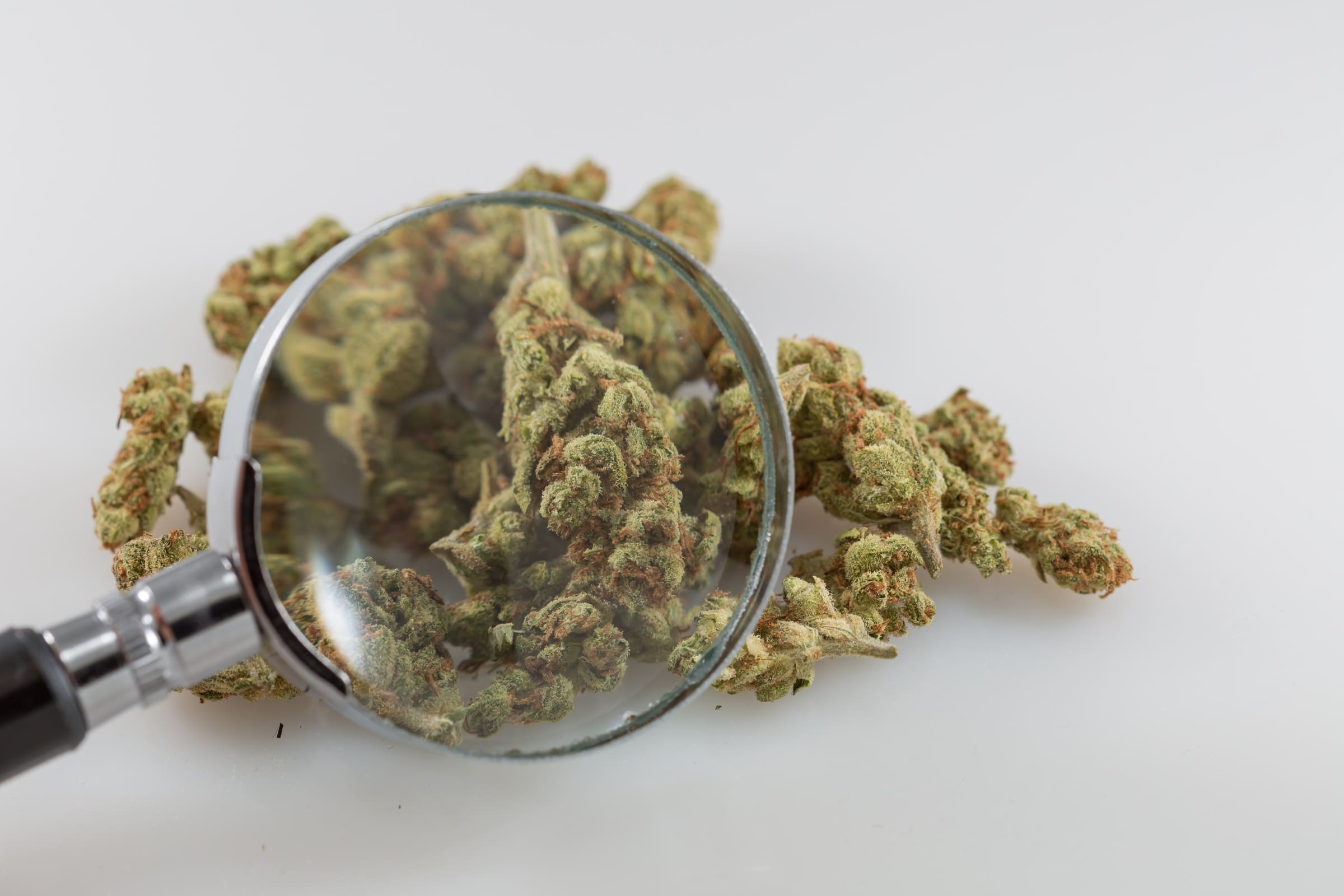 Just weeks after President Joe Biden issued a mass marijuana pardon and directed a review of the drug's scheduling status, the U.S. Senate approved House-passed bipartisan cannabis research bill on Wednesday. It marks the first time a standalone piece of marijuana reform legislation has ever been sent to the president's desk.
Just before the vote, Senate Majority Leader Chuck Schumer (D-NY) said on the floor that he is continuing to have "productive talks" about a broader package of cannabis reforms he hopes to pass before the end of the lame duck session.
In the meantime, while numerous marijuana measures have been filed and advanced in each chamber in recent sessions, reform has consistently stalled before reaching the president. But now, the "Medical Marijuana and Cannabidiol Research Expansion Act" is just one signature away from historic enactment.
The bill was filed in July and quickly moved through the House before being taken up by the Senate, which approved the legislation under unanimous consent.
The Senate passed H.R. 8454 (Medical Marijuana and Cannabidiol Research Expansion Act) by voice vote.

— Senate Periodicals (@SenatePPG) November 16, 2022
The latest vote came one day after a House subcommittee held a hearing on cannabis legalization.
Senate leadership had planned to pass the measure in late September, but Sen. John Cornyn (R-TX) objected to the expedited process despite his stated support for marijuana research—delaying the action while the senators left for a multi-week recess around the midterm elections.
That hold was pulled on Tuesday, clearing its path to the Senate floor.
The bill "would eliminate the red tape that hinders cannabis research, opening the door for new innovative treatments derived from cannabis," Schumer said ahead of the vote. "If you're one of the millions of Americans who deals with conditions like Parkinson's or epilepsy or post-traumatic stress, or any number of other conditions, cannabis might hold promising new options for managing these diseases."
"We need to do the research first," he said. "And the federal government, sadly, has been woefully behind the times on this front. This bill will help fix that."
The Senate passed the Medical Marijuana and Cannabidiol Research Expansion Act that passed the House this year

It'd help eliminate red tape hindering cannabis research for new treatments

Now it goes to @POTUS and we'll keep working for more cannabis legislation in the lame duck

— Chuck Schumer (@SenSchumer) November 17, 2022
The majority leader then turned to the issue of further reforms.
"I hope after passing this bill the Senate can make progress on other cannabis legislation, too," he said. "I'm still holding productive talks with Democratic and Republican colleagues in the House and the Senate on moving additional bipartisan cannabis legislation in the lame duck."
"We're going to try very, very hard to get it done," Schumer said. "It's not easy, but we're making good progress. I thank my colleagues for the the excellent work on this [research] bill and hope it portends more good cannabis legislation to come."
For the research legislation, Reps. Earl Blumenauer (D-OR) and Andy Harris (R-MD) sponsored the House version, which is substantively identical to a Senate bill from Sens. Dianne Feinstein (D-CA), Brian Schatz (D-HI) and Chuck Grassley (R-IA) that previously cleared that chamber.
The bipartisan nature of the legislation is evidenced by both the fact that its sponsors are diametrically opposed on broader marijuana reform policy and that leadership had agreed to an expedited legislative process prior to Cornyn's objection.
Senate majority and minority leaders had agreed in September to "hotline" the bill, contacting members to give them a relatively short window of time to voice any objections to the legislation. A House source told Marijuana Moment at the time that Cornyn held up the cannabis bill, as well as other House legislation, because of broader frustrations that the opposite chamber hadn't acted on his own unrelated proposals.
"There is substantial evidence that marijuana-derived medications can and are providing major health benefits," Feinstein said in a press release after the vote. "Our bill will make it easier to study how these medications can treat various conditions, resulting in more patients being able to easily access safe medications."
After years of negotiation, I'm delighted the Senate last night passed our bill to expand research into marijuana-derived medications, finally sending this bill to the president's desk.https://t.co/zVjwo76d8q

— Senator Dianne Feinstein (@SenFeinstein) November 17, 2022
Grassley said that he has "heard directly from Iowans who are desperately in search of treatment options for conditions like child epilepsy."
Unfortunately, many families have resorted to using untested, unregulated derivatives from the marijuana plant as a last resort to treat these conditions," he said. "Since 2015, I've pushed to expand medical research into marijuana derivatives such as cannabidiol to better understand their benefits and potential harms. This research is a critical step toward ensuring safe and effective therapies are also consistently regulated like any other prescription drug."
Schatz said that "the medical community agrees that we need more research to learn about marijuana's potential health benefits, but our federal laws today are standing in the way of us finding those answers."
"Our bill, which is now set to become law, will remove excessive barriers that make it difficult for researchers to study the effectiveness and safety of marijuana, and hopefully, give patients more treatment options," he said.
For too long, federal laws have stopped us from finding answers on marijuana's potential health benefits. Our legislation will remove these barriers, letting researchers study marijuana's effectiveness and safety – and hopefully giving patients more treatment options.

— Senator Brian Schatz (@SenBrianSchatz) November 17, 2022
Legalization advocates and prohibitionists alike have pushed for swift passage of the research bill, even as the former group is hoping to see more comprehensive cannabis legislation advance before the end of the session.
Back in September, researchers and other advocates associated with the prohibitionist organization Smart Approaches To Marijuana (SAM) sent a letter to Schumer, imploring him to bring the research measure to a vote.
Blumenauer and Harris previously championed a separate cannabis research bill that advanced through their chamber in April. Unlike that legislation, however, the newly approved bill notably does not include a provision that scientists had welcomed that would have allowed researchers to access cannabis from state-legal dispensaries to study.
—
Marijuana Moment is tracking more than 1,500 cannabis, psychedelics and drug policy bills in state legislatures and Congress this year. Patreon supporters pledging at least $25/month get access to our interactive maps, charts and hearing calendar so they don't miss any developments.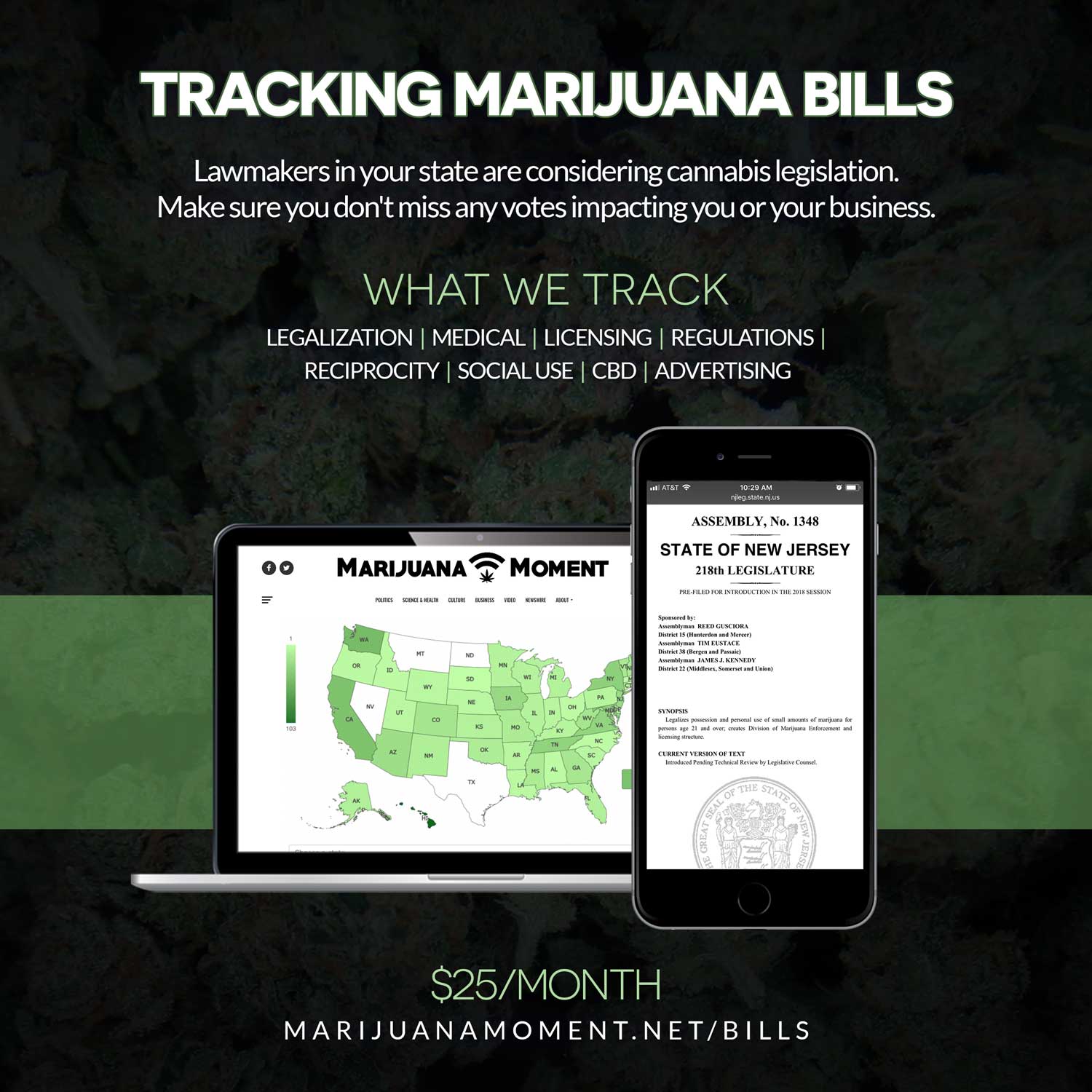 Learn more about our marijuana bill tracker and become a supporter on Patreon to get access.
—
Blumenauer said at briefing organized by the U.S. Cannabis Council (USCC) this summer that getting the limited, research-focused legislation in shape for Senate approval took compromise.
The congressman said that during his meetings with Grassley, the two agreed that they "wanted to get this across the finish line," which ultimately meant that the House champion needed to make a "compromise that most of the advocates would prefer we didn't, in terms of what would be the type of cannabis that would be available."
"I thought that that was a modest compromise to be able to get the research piece finally enacted," Blumenauer said. "We desperately need to be able to make sure that we can do that."
On Wednesday, Blumenauer said that "afterworking on the issue of cannabis reform for decades, finally the dam is starting to break," calling the bill "a historic breakthrough in addressing the federal government's failed and misguided prohibition of cannabis."
"As we have seen in state after state, the public is tired of waiting for the federal government to catch up. More than 155 million Americans—nearly half of our nation's population—now reside in states where adult-use of cannabis is legal," he said. "For far too long, Congress has stood in the way of science and progress, creating barriers for researchers attempting to study cannabis and its benefits. At a time when more than 155 million Americans reside where adult-use of cannabis is legal at the state or local level and there four million registered medical marijuana users with many more likely to self-medicate, it is essential that we are able fully study the impacts of cannabis use."
Harris, for his part, said that as a physician who has conducted NIH-sponsored research, he is "pleased that this bill has finally passed and that scientists will be able to research what medical marijuana can and cannot do."
"While there is evidence to suggest that medical marijuana may be beneficial in the treatment of some diseases like glaucoma and epilepsy, only scientific research will prove the veracity of the many claims regarding efficacy for other diseases,"he said. "Despite lacking much scientific research, over three dozen states have already legalized medical marijuana, and the American public deserves to know the effect modern marijuana has on the human body. While I support additional research for the use of medical marijuana, my position on recreational marijuana remains the same—I categorically oppose it."
I am pleased to hear that the Senate passed our Medical Marijuana bill. This bill is historic, overdue, bipartisan, and bicameral—as it should be.

While I categorically oppose recreational marijuana, we can now do the rigorous research on what medical marijuana can/cannot do. pic.twitter.com/tBr09o9NCC

— Rep. Andy Harris, MD (@RepAndyHarrisMD) November 17, 2022
Under the legislation, the U.S. attorney general would be given a 60-day deadline to either approve a given application or request supplemental information from the marijuana research applicant. It would also create a more efficient pathway for researchers who request larger quantities of cannabis.
Further, the bill would encourage the Food and Drug Administration (FDA) to develop cannabis-derived medicines. One way it proposed doing so is by allowing accredited medical and osteopathic schools, practitioners, research institutions, and manufacturers with a Schedule I registration to cultivate their own cannabis for research purposes.
The Drug Enforcement Administration (DEA) would get a mandate to approve applications to be manufacturers of marijuana-derived, FDA-approved drugs under the bill. Manufacturers would also be allowed to import cannabis materials to facilitate research into the plant's therapeutic potential.
Another section would require the Department of Health and Human Services (HHS) to look at the health benefits and risks of marijuana as well as policies that are inhibiting research into cannabis that's grown in legal states and provide recommendations on overcoming those barriers.
The bill further states that it "shall not be a violation of the Controlled Substances Act (CSA) for a State-licensed physician to discuss" the risk and benefits of marijuana and cannabis-derived products with patients.
A Congressional Budget Office (CBO) analysis published in July found that the proposal would reduce direct spending by less than $500,000 and would have a "negligible net change in the deficit."
There are only a few changes in this new bill compared to the original version the Senate passed earlier this year.
For example, the text now says that researchers don't need to notify or receive a review from DEA if change study protocols, as long as they already have a Schedule I registration. The previous language said broadly that researchers wouldn't need to reapply for approval. Also, the new version makes more explicit references to cannabis in the text, rather than "drug" generally.
Another revision deals with a section that mandates the attorney general to conduct an annual review of the supply of cannabis that's available for research purposes. The new bill says DOJ must carry out that review in consultation with HHS, and says that the latter department would need to submit a report to Congress if it determines that the supply is inadequate.
Finally, a section of the original bill concerning the importation of CBD for research purposes was removed from the new measure.
Both the House and Senate passed earlier versions of their separate but similar cannabis research bills in late 2020, but nothing ended up getting to then-President Donald Trump's desk by the end of the last Congress.
Congressional researchers separately released a report in March that details the challenges posed by ongoing federal prohibition and the options that lawmakers have available to address them.
DEA has taken steps in recent years to approve new cultivators of marijuana to be used in studies, and the National Institute on Drug Abuse (NIDA) recently published a solicitation for applications from those authorized growers as it looks for new contractors to supply the agency with cannabis for research purposes.
Meanwhile, large-scale infrastructure legislation that was signed by Biden last year contains provisions aimed at allowing researchers to study the actual marijuana that consumers are purchasing from state-legal businesses instead of having to use only government-grown cannabis.
NIDA Director Nora Volkow told Marijuana Moment last year that scientists have been unnecessarily limited in the source of cannabis they're permitted to study—and it makes sense to enact a policy change that expands their access to products available in state-legal markets.
Separately, a bipartisan duo of congressional lawmakers filed a bill in July to set a federal marijuana research agenda and create a designation for universities to carry out cannabis studies with federal grant money.
The legislation from Reps. Scott Peters (D-CA) and Dave Joyce (R-OH) is titled the "Developing and Nationalizing Key Cannabis Research Act." The bill text doesn't abbreviate the title, so it's not clear if the intent was to play into cannabis consumer nomenclature with the introduction of the DANK Cannabis Research Act.
Meanwhile, the now-passed bipartisan, bicameral research bill was introduced on the same day that a long-awaited Senate marijuana legalization bill was finally filed—more than a year after a draft version was first released by Senate Majority Leader Chuck Schumer (D-NY) and fellow sponsors.
Recognizing that the bill is unlikely to garner the required 60 votes to pass in the chamber, however, Schumer has been working with bicameral and bipartisan offices to develop a package of incremental cannabis reforms that's expected to be filed in the lame duck session.
That so-called SAFE Plus bill is expected to contain marijuana banking protections and other modest proposals on expungements, veterans' medical cannabis access and more.
Schumer said late last month that Congress is getting "very close" to introducing and passing the marijuana reform package, citing progress he's made in discussions with a "bunch of Republican senators."
Sen. Cory Booker (D-NJ) said on Sunday that, with Republicans projected to win a majority of the House of Representatives after last week's midterm elections, Democrats who want to enact marijuana reform must either do it "now" during the lame duck session or wait until "many years from now" when his party has a shot at controlling Congress again.
Rep. Ed Perlmutter (D-CO), the House sponsor of the standalone marijuana banking bill, said he spoke with Schumer at an event at the White House in September and discussed the need to enact the bipartisan reform this session.
Even the incremental marijuana package may face resistance from some lawmakers depending on its final contents. But a cannabis research proposal that's even being sponsored by a prohibitionist like Harris seems like a comparably simple, albeit incremental, reform that the president is expected to sign into law.
Biden might be against adult-use legalization, but he campaigned on other incremental reforms like decriminalization, rescheduling and letting states set their own cannabis policies. He also issued a mass marijuana pardon and directed an administrative review into cannabis scheduling last month.
The president has expressed interest in the medical potential of marijuana and has advocated for more research, so it's likely that he would sign the bipartisan bill now that it's been sent to his desk.
GOP Congresswoman Discusses Plans To Advance 'Winning' Marijuana Issue Under New House Majority