Scotland's Ruling Party Unanimously Backs Drug Decriminalization Measure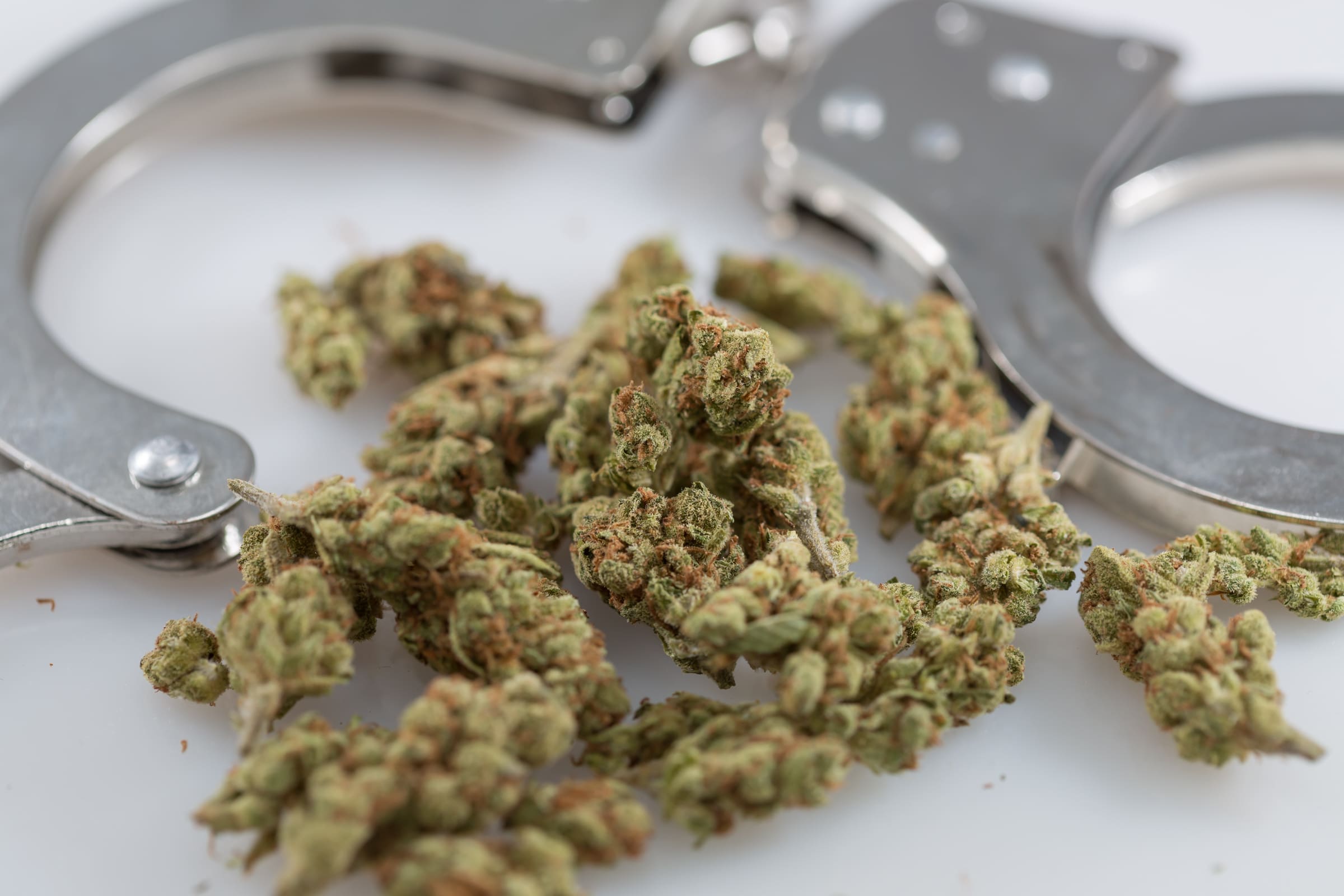 Delegates of the Scottish National Party (SNP) unanimously approved a resolution calling for the decriminalization of drug possession and consumption on Sunday.
At a conference in Aberdeen, lawmakers representing Scotland's largest party and the third largest in the UK Parliament argued that removing criminal penalties for drug offenses and treating addiction as a public health issue would combat an ongoing overdose crisis.
The proposed amendment to the 1971 Misuse of Drugs Act stipulates that the current law is "not fit for purpose in 21st Century Scotland" and would add a provision "to allow for decriminalization of possession and consumption of controlled drugs so that health services are not prevented from giving treatment to those that need it."
Really heartened that @theSNP conference has given overwhelming support for devolution of drug law and decriminalisation of possession. #SNP19 pic.twitter.com/wIHIX9clAB

— Alison Thewliss (@alisonthewliss) October 13, 2019
Members of Parliament Tommy Sheppard, Ronnie Cowan and Alison Thewliss of the SNP introduced the measure.
"Our law enforcement agencies are focused on the weak and vulnerable at the bottom of the pyramid, when they should be focused on the organized criminals at the top," Sheppard said.
He added that if the UK government declines to pursue the reform move, it should "give Scotland the ability to do it instead, because we will take the steps necessary."
As SNP back decriminalisation to address the drug-death crisis, we spoke to @TommySheppard MP on the need for urgent action to save lives. If Westminster won't act, Scotland must. #SNP19 #skotia pic.twitter.com/zoUWeVYkIZ

— Skotia (@TheSkotia) October 13, 2019
Cowan noted that many people suffering from addiction have experienced some form of trauma and are self-medicating.
"Decriminalization demystifies drugs and places them firmly in the health arena," he said. "Drug policy is about a mindset. Decriminalization changes the mindset and by changing that you can treat people as human beings and we can start a recovery process."
As Common Space reported, previous SNP conferences have also seen the passage of progressive drug reform amendments, including one that would establish safe consumption sites to prevent overdoses and help people transition into treatment. Advocates have expressed frustration that the UK Parliament has generally resisted such harm reduction policies.
The Labour Party announced last month that it would launch a Royal Commission dedicated to reviewing the country's drug laws if elected to the majority.
"The UK government's cavalier attitude towards Scotland's drugs emergency is simply appalling," Thewliss said. "People are dying on our streets and the risk to the general public from discarded needles and transmission of blood borne diseases is very real—yet the Tories at Westminster sit on their hands."
Glasgow Councillor Mhairi Hunter said at the conference that "challenging the stigma around addiction means challenging the laws that criminalize addiction."
Over in the U.S., lawmakers remain primarily focused on reforming federal marijuana laws, but talk of broader decriminalization is growing. A survey released earlier this month found that a majority of Americans (55 percent) support the policy change.
Presidential candidates such as Pete Buttigieg and Tulsi Gabbard have voiced support for decriminalization during the course of their campaigns for the Democratic nomination.
Denver and Oakland enacted policies this year focused on psychedelics decriminalization.
Majority Of Americans Support Decriminalizing All Drugs, Poll Finds