Scientists Uncover 'Strong Relationship' Between Psychedelic Use And Connection With Nature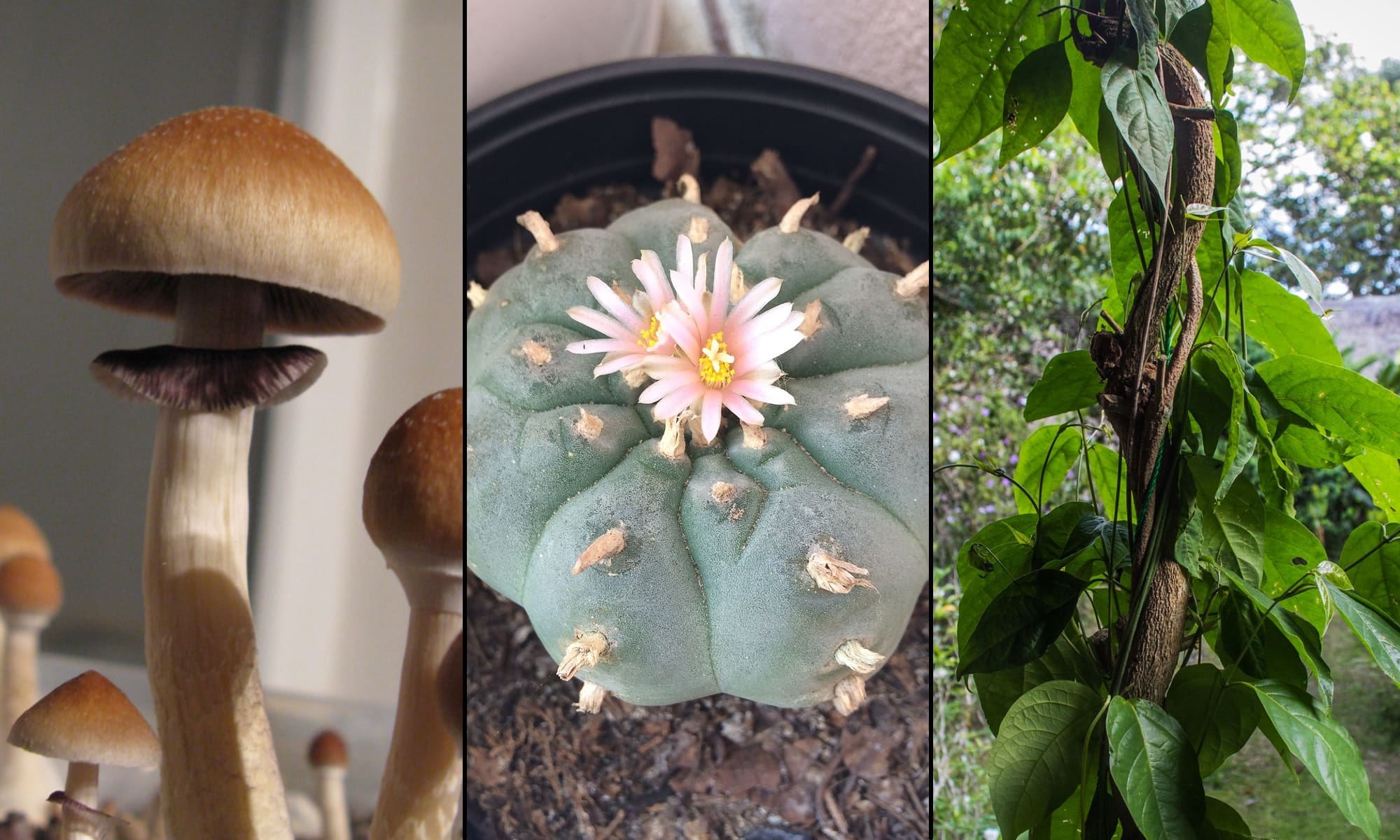 People who claim a stronger bond with nature following a psychedelic experience aren't just blowing smoke, according to new research.
"We found a strong relationship between the amount of lifetime use of psychedelics and nature relatedness, as well as increases in nature relatedness from before to after psychedelic use," researchers concluded in a study published last month in the International Journal of Environmental Research and Public Health.
To measure how psychedelics influence perspectives on nature, 654 people planning to take substances such as psilocybin mushrooms, LSD, ayahuasca, DMT, mescaline and ibogaine were invited by Imperial College London's Centre for Psychedelic Research to take part in the online study. Participants were then sent email reminders "at multiple time-points before and after the indicated date of the experience."
Using statistical analysis, the researchers found that "nature relatedness was significantly increased with two weeks, four weeks and two years after the psychedelic experience" and that participants' experience boosted feelings of "well-being" when their attitudes toward nature increased.
In other words, psychedelic-induced appreciation for the natural world seems to correspond with psychological health.
"A significant positive association was observed between changes in nature relatedness and changes in psychological well-being," the authors wrote.
"The here presented evidence…bears relevance for psychedelic treatment models in mental health and, in the face of the current ecological crisis, planetary health."
Surprisingly, associations with nature were "not only sustained, but rather elevated even further after two years" following the experience. According to the authors, the participants could be experiencing a "positive-feedback-like effect," where psychedelic use "led individuals to subsequently seek more exposure to nature," thus reinforcing connections with the natural world.
"These findings point to the potential of psychedelics to induce enduring positive changes in the way humans relate to their natural environments," the authors wrote.
The research team noted that the sample population's baseline connection with nature was "substantially higher than demographically similar populations," but that "may be explained by the psychedelic-experienced nature of the current sample—implying that prior psychedelic use had already caused an increase in nature relatedness."
"It is an increasingly well-established principle that the quality of an individual's acute experience under a psychedelic is predictive of subsequent long-term psychological outcomes—such as improvements in mental health."
According to the researchers, this study is "the first empirical evidence for a causative role of psychedelic use in the enhancement of nature relatedness in a large sample of healthy participants."
"By meaningfully connecting with nature during a psychedelic experience (especially so if the experience is within the context of pleasing natural surroundings), otherwise healthy individuals may be enticed to spend more time in nature in the future, thereby adopting healthier, more nature-related lifestyles," the study concluded.
The research results come amid a growing nationwide movement to decriminalize psychedelics across the U.S. following successful campaigns last year to reform laws criminalizing psilocybin in Denver, and those covering a broader array of psychedelics in Oakland.
Decriminalize Nature, the aptly named group that led the Oakland campaign, is now spearheading similar efforts that have extended to nearly 100 other cities. Localities considering decriminalizing psychedelics next include Chicago, Berkeley and Dallas.
A separate group is working to qualify a statewide measure for Oregon's 2020 ballot that would legalize psilocybin for therapeutic use. Additionally, activists in Portland also began collecting signatures last month for a local measure that would decriminalize a wide range of psychedelics such as mescaline and ayahuasca.
Meanwhile, California activists are aiming to place an initiative on the state's ballot to legalize psilocybin for adult use.
The psychedelics movement is also reaching the presidential campaign, with Democratic contender Andrew Yang saying last month that he wants to make psilocybin mushrooms "more freely available," especially for military veterans.
Andrew Yang Says Legalizing 'Certain Drugs' Can Hurt Cartels
Photo elements courtesy of carlosemmaskype and Apollo.
Legalizing Marijuana Boosts Hotel Bookings As Cannabis Tourism Takes Off, Study Shows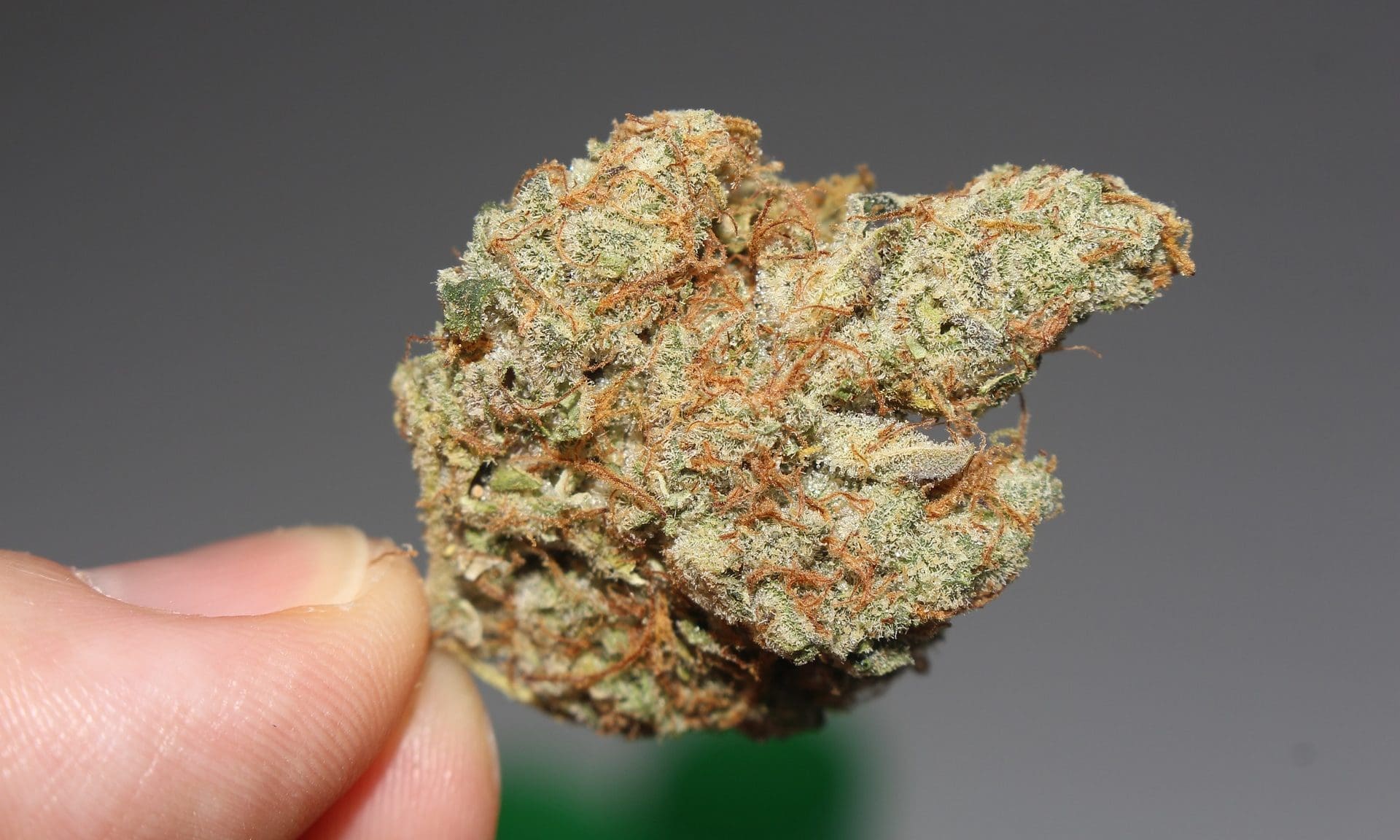 Colorado hotel room rentals increased considerably after the state began legal marijuana sales, a newly published study reveals. Washington State also saw increases in tourism after legalization, though the effect there was more modest.
The two states were the first in the U.S. to allow adult-use cannabis through laws approved by voters in 2012. By comparing hotel room rentals in Colorado and Washington to states that did not change their legal status of marijuana from 2011 through 2015, researchers found that legalization coincided with a significant influx of tourists and a rise in hotel revenue. The impact was even more pronounced after the start of retail sales.
In both states, personal possession of marijuana was permitted for a period of time before legal sales began, and each change coincided with increases in tourism. In Colorado, legalizing possession led to monthly hotel booking increases of 2.5 percent to 4 percent, depending on the modeling method used. Once retail stores opened, the state saw bookings increase by 6 percent to 7.2 percent.
"[L]egalization in Colorado is associated with an increase of nearly 51,000 hotel rooms rented per month [and] once commercial sale is permitted, there is an increase of almost 120,000 room rentals per month"
In Washington, the increases were roughly half that. Hotel bookings increased by about 1 percent after legalizing possession and 3.5 percent after retail stores opened.
The price of a hotel room in both pioneering legal cannabis states also rose during that time, relative to other states that maintained prohibition. Room rates in Colorado increased by about $3.76 (2.8 percent) after possession became legal and $6.31 (3.8 percent) once legal sales began.
"As expected, legalizing marijuana sales is associated with a larger increase in hotel room rentals than merely legalizing marijuana possession."
Meanwhile, Colorado's hotel industry saw monthly revenue increase by $9.33 million (6.75 percent) after the change in possession law and roughly $23.71 million (11 percent) after marijuana stores opened.
"Marijuana tourism had an economically significant as well as a statistically significant effect on the hotel industry in Colorado," the study concluded.
Washington saw a smaller increase in room rates after possession became legal ($1.10) but a larger one ($7.46) once legal sales began.
Researchers believe that the difference the states saw may be the result of Colorado's more central location for American tourists—"Denver's airport is a major hub for United Airlines," the paper notes. Another factor could be Washington's proximity to British Columbia, which researchers point out "has a strong reputation for growing marijuana and a laid back attitude toward marijuana consumption." (Recreational marijuana was illegal in Canada during the duration of the study period. The country has since legalized nationally, and adult-use legal sales began there in 2018.)
"Another possible explanation is that Colorado may have achieved a first mover advantage over Washington since it legalized commercial sale six months earlier than Washington," the study speculates.
The study, "(Pot)Heads in Beds: The Effect of Marijuana Legalization on Hotel Occupancy in Colorado and Washington," was published online last week and appears in the latest issue of the Journal of Regional Policy and Analysis.
"It is easy to see the implications marijuana legalization might have for tourism," the paper says, noting that "Amsterdam's permissive legal tolerance of drugs (and other activities) attracts visitors from around the world, sometimes to the weariness of the Dutch public."
But until now, evidence of rising tourism in U.S. states was mostly anecdotal. Authors of the new paper wanted to measure the effect through data—and on that front, existing research was thin. A 2015 report commissioned by the Colorado Department of Revenue estimated that tourists made up a large portion of the state's retail marijuana activity, accounting for 44 percent of metro-area sales and about 90 percent of sales in tourism-centric mountain counties.
"These results suggest an uptick in tourism following marijuana legalization," the new study says, but until now "there have been no studies directly examining the effect of legalization on tourism."
The study's authors are confident in their conclusion that legalization boosted tourism in Colorado and Washington during the first few years of legal marijuana. What's less clear is how long that boost might last.
"While marijuana legalization increased tourism, especially in Colorado," they write, "the benefit may wane as additional states including California, Michigan, and Illinois, legalize the possession and sale of marijuana."
The governor of Illinois, which began legal cannabis sales in January, said in his State of the State address this year that the new law "gives us a chance to collect tax revenue from the residents of Wisconsin, Missouri, Iowa and Indiana."
Michigan Marijuana Market 'Maturing Rapidly' But Faces Barriers To Growth, State Report Finds
Trump Admin Could Let Researchers Study Marijuana Dispensary Products, Scientist Argues After DOJ Memo Released
A scientist in a case that forced the release of a previously "secret" Justice Department document about federally authorized marijuana research this week is now calling on Congress to urge administrative action to more rapidly expand studies into the therapeutic potential of cannabis.
Sue Sisley of the Scottsdale Research Institute (SRI) and attorneys representing her facility say the Department of Justice is empowered to waive certain requirements and allow additional researchers to immediately grow their own cannabis for studies without registration under newly proposed regulations or even to obtain products from state-licensed dispensaries, for example.
They want lawmakers' help pressuring the Trump administration to take advantage of a process they say would not necessarily violate international treaties that federal officials have long cited as a reason they've been slow to license new cultivators.
On Wednesday, the Justice Department's Office of Legal Counsel (OLC) disclosed a memo that seemed to have been used by the Drug Enforcement Administration (DEA) to justify delaying approval of additional marijuana manufacturers for research purposes beyond the sole legal that scientists have had to rely on for half a century. That disclosure was the result of a Freedom of Information Act lawsuit filed by SRI last month.
Attorneys representing SRI said that the newly unveiled document helps explains what was happening behind closed doors for several years of inaction and delays after DEA initially said in 2016 that it would be approving more manufacturers.
But in their new letter to members of Congress, they identify a federal statute that they argue can be used by the attorney general to waive registration requirements, allowing research institutes to immediately grow their own cannabis for studies or to purchase it from licensed dispensaries instead of having to wait until new rigorous licensing rules go into effect.
"That Congress can fix these issues with legislation goes without saying. But what fewer recognize is that this Administration can cut through the regulatory red-tape right now," Sisley and her lawyers wrote.
"DEA could, for example, exempt licensed Schedule I marijuana researchers from having to obtain a separate registration to manufacture marijuana, provided those researchers agree not to distribute any marijuana they manufacture. Alternatively, it could permit licensed Schedule I marijuana researchers to obtain marijuana from state-legal dispensaries. The executive's authority to grant waivers under [federal code] is broad."
SRI is one of dozens of applicants to become federally authorized cannabis cultivators for research purposes. It initially sued DEA three years after the agency said it would expand cultivation facilities, with SRI alleging an unlawful delay in approvals. That led the agency to announce in March that it is proposing new rules in order to process the applications.
Prior to the document's release, it was unclear exactly what was holding DEA up from fulfilling their pledge. The OLC memo, written in 2018 but undisclosed to the public until this week, determined that DEA's 2016 announcement about expansion would have violated international treaties—an analysis that the agency had declined to explain to applicants as their proposals languished for years.
OLC also found, however, that even the current system for marijuana research in the U.S.—which involves the National Institute on Drug Abuse contracting a single grow facility at the University of Mississippi to produce cannabis and DEA registering scientists who can obtain it—violates several provisions of international treaty obligations.
In particular, it determined that the existing process violates a provision stipulating that marijuana grown for research must be purchased and possessed by a single federal agency—a policy that DEA is seeking to adhere to under a recently revised rule change proposal released last month.
But SRI and its attorneys argue there's a simpler solution, and that's why they're circulating a letter to members of Congress imploring action.
"In the United States, doing robust clinical research with marijuana should not be so difficult," the letter from Sisley and her lawyers to members of the House and Senate says. "Scores of Americans rely on medical marijuana to treat a variety of symptoms, including our nation's veterans and terminally ill. Not surprisingly, this issue has solid bipartisan support. It also has support among federal agencies including FDA, NIH, and DEA itself."
While DEA's new proposed rule change would seemingly address issues identified in the OLC memo—primarily by making it so DEA would be the sole agency in charge of possessing and purchasing cannabis for research—attorneys Shane Pennington and Matt Zorn said there's a federal statute that would enable the Justice Department to circumvent the rulemaking process by unilaterally waiving registration requirements and setting its own regulations to abide by international treaties.
That code in question stipulates: "The Attorney General may, by regulation, waive the requirement for registration of certain manufacturers, distributors, or dispensers if he finds it consistent with the public health and safety." Unlike other statutes concerning the issue, this one does not explicitly mention international treaty obligations.
"Plainly, given the undisputed urgency of the need for this research, waiving certain registration requirements to allow already-licensed Schedule I researchers obtain marijuana from real world or alternative sources would be 'consistent with the public health and safety,'" the attorneys' letter said.
Of course, the international treaties to which the U.S. is a party would still be in effect. But under the statute cited by SRI, the attorney general could theoretically impose any regulations that he felt were necessary to maintain compliance. For example, if the official were to make it so researchers could purchase marijuana from dispensaries, it could satisfy the requirement that research-grade cannabis be purchased and possessed by a single federal agency by allowing DEA to technically "own" the shop's product.
"I should caution that it's tough to answer these questions in the abstract because the answer in real life would depend on what the AG thought was necessary to comply with the OLC interpretation of the Single Convention," Pennington said in an email to Marijuana Moment. He added that he is "not in any way conceding I agree with the OLC's interpretation" but was simply speculating about how the federal government could allow researchers to immediately grow their own marijuana or study products from dispensaries while still complying with its analysis.
It was previously reported that the Justice Department, under then-Attorney General Jeff Sessions, a vociferous opponent of cannabis reform, blocked DEA from processing any of the several dozen cultivation license applications it received in response to the 2016 announcement. Attorney General William Barr views the issue differently, however, telling lawmakers that he's pushed "very hard" to get more manufacturers approved and that he thinks "it's very important to get those additional suppliers."
The reason all of this matters to researchers and advocates is because of issues resulting from the monopolized cannabis supply for research purposes at the University of Mississippi. Studies have indicated that the marijuana it produces is not reflective of the cannabis sold in retail dispensaries in legal states, raising questions about the veracity of previous studies that have relied on it.
SRI, for its part, is hoping to become an approved marijuana manufacturer to supply studies into the potential therapeutic benefits of cannabis for post-traumatic stress disorder.
"Boiled down, the fact that a secret re-interpretation of an international treaty from 1961 has blocked the advancement of marijuana science in this country for the past three years is absurd," the letter continues. "Allowing American scientists to cultivate or acquire marijuana grown in this country under strict DEA regulation and supervision is pro-science, pro-veteran, and pro-law enforcement. It puts America First and promotes public health and safety."
Read SRI's marijuana research letter to Congress below: 
SRI Marijuana Letter to Con… by Marijuana Moment on Scribd
Feds Sue Company Over Claims Its CBD Products Can Treat Cancer
Scientists Create New Method To Store Marijuana Pollen On A Long-Term Basis
Researchers have developed a way to determine the viability of pollen germination in marijuana plants, as well as a simple method of storing cannabis pollen for long periods of time, according to a new study.
For marijuana cultivators, the results could prove useful, helping them avoid potentially costly mistakes in the process and ensuring consistency and quality in their crops across growing cycles.
Ensuring long-term storage of pollen is important for cultivators because of the central role it plays in generating seeds. Taking pollen from a male plant and rubbing it on the hairs of a female plant—typically about halfway through the flowering cycle—will enable the female plant to produce buds that contains seeds, which along with cloning is one way to propagate and maintain strains.
The study, which was partly funded by the Canadian government, has "several implications," co-author Igor Kovalchuk told Marijuana Moment.
First, the team created an "assay to test viability of such pollen before the use for pollination."
They accomplished that by modifying an existing method of assessing germination viability, using a liquid media instead of a solid medium, which "resulted in better image acquisition and quantification of germination," according to the study.
Perhaps even more consequential for growers, however, is the development of a long-term storage system for cannabis pollen.
"We have provided an easy protocol for cryopreservation using desiccation combined with baked wheat flour and subsequent long-term storage of cannabis pollen in liquid nitrogen."
"This one is big," Kovalchuk said. "Our protocol allows nearly indefinite storage," which is "valuable for maintaining large collection of genetics."
To preserve the pollen, the researchers removed any moisture, added the result to baked whole wheat flour and preserving agents and then froze it in liquid nitrogen. When they removed the mixture from the liquid nitrogen and applied it to flowering female plants, it resulted in successful seed formation in all of the subjects.
"By using this method, we were able to maintain germination viability in liquid nitrogen after 4 months, suggesting potentially indefinite preservation of cannabis pollen."
The team also discovered that pollen can be more or less viable at different stages of the flowering period. The optimal time to extract pollen seems to be during the mid-flowering stage. At that point, it retained "viability the longest with 22 percent of pollen grains successfully germinating after 21 days" of storage in a low-temperature environment.
"In conclusion, we have standardized a simple assay for quickly assessing pollen germination in Cannabis sativa," the study states. "By using our [modified assay], we have demonstrated the loss of pollen viability over time when stored at 4 degrees Celsius, and suggested an optimal time during flower development for pollen collection to maximize longevity during storage."
"Finally, we have provided an easy protocol for cryopreservation using desiccation combined with baked wheat flour and subsequent long-term storage of cannabis pollen in liquid nitrogen," it concludes.
Federal Agency Wants Help Developing A Standard THC Dose For Marijuana Products
Photo by davide ragusa on Unsplash.