Federal Agency Touts Hemp Progress While Refusing To Serve Marijuana Businesses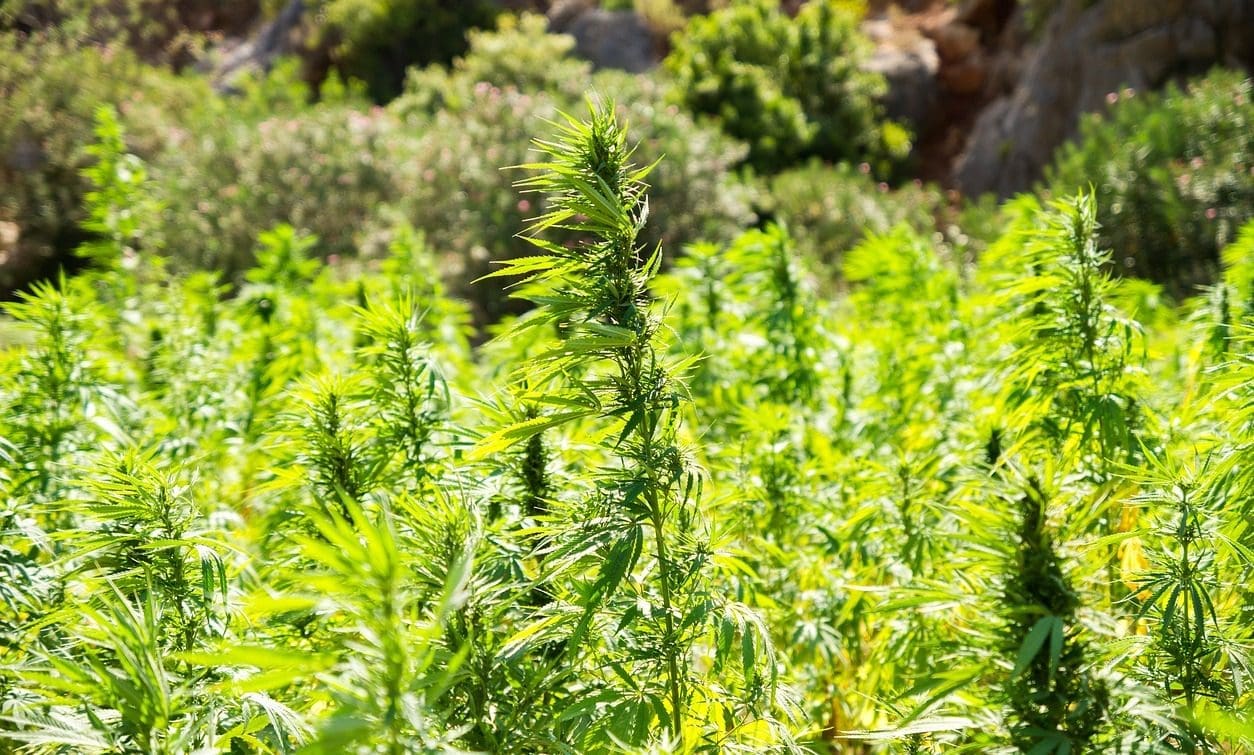 The federal Small Business Administration (SBA) is celebrating the potential of hemp and is urging federal regulators to address concerns from farmers before rules for the crop are finalized. At the same time, however, it is maintaining that it cannot service marijuana businesses due to ongoing federal prohibition.
In a blog post published on Tuesday, SBA's Office of Advocacy described the wide range of uses for hemp, including rope and CBD oil, and detailed the crop's evolution from a federally controlled substance to an agricultural commodity that was legalized through the 2018 Farm Bill.
"From rope to clothing, biodiesel to hempcrete, plant-based ingestible protein to CBD balm, the uses of hemp are far-reaching."
The U.S. Department of Agriculture (USDA) now has jurisdiction over the plant, and it released an interim final rule last year outlining guidelines for a domestic hemp program. In the time since the crop's legalization, SBA says it has "embarked on an ambitious and lengthy outreach effort to hear from small businesses" and heard feedback from farmers about how USDA's proposed rules could impact their operations.
"Advocacy staff were first introduced to the concerns that many other producers would later echo" during those outreach events, the post states. "Advocacy also learned about the concerns that educational institutions have with the program, and the wide reach the rule would have if left as-is without modification."
During a trip to a Virginia hemp farm, for example, the agency "learned about the various non-CBD uses for hemp, and that the rule as written would stifle the ability of small producers to grow for purposes other than manufacturing CBD products."
"The one commonality that all stakeholders expressed was the 'chilling' effect the rule would have on the hemp industry."
SBA also hosted its own forum on hemp issues in Pennsylvania "where concerns were raised about the length of time between testing and harvest, especially for those growers that do not use technology, such as Amish communities," the agency reported.
To address such issues, SBA was one of numerous organization to submit feedback on USDA's interim final rule during a public comment period. In its letter, the agency identified several potentially problematic provisions of the proposed rule, including the THC testing window, maximum THC limit and restricted authorized testing methods.
USDA took much of that feedback and announced last month that it would temporarily suspend enforcement of certain policies, including the requirement that test be conducted by Drug Enforcement Administration-registered labs. However, it said it couldn't make other changes such as raising the THC threshold because that it a statutory matter that must be resolved by Congress.
"At this stage, Advocacy and the regulated community are eagerly awaiting further action from the agency including additional guidance, and the publication of a final rule by fall of 2021," SBA said in the new blog post. "The hemp community is hopeful that the agency will consider some key modifications to the rule so that hemp can blossom into a successful industry."
While SBA evidently is standing strong with the legal hemp industry, cannabis reform advocates have expressed frustration that the agency's services—particularly concerning disaster relief loans—are unavailable to marijuana businesses who might be in need of additional support amid the coronavirus outbreak.
SBA confirmed in tweet and a statement this week that it cannot provide those services so long as marijuana remains a federally controlled substance, unlike hemp.
Americans Want Medical Marijuana Dispensaries To Stay Open As 'Essential Services,' Poll Finds
Photo courtesy of Pixabay.