Scientist Talks Benefits Of Psychedelics At Federal Health Agency Event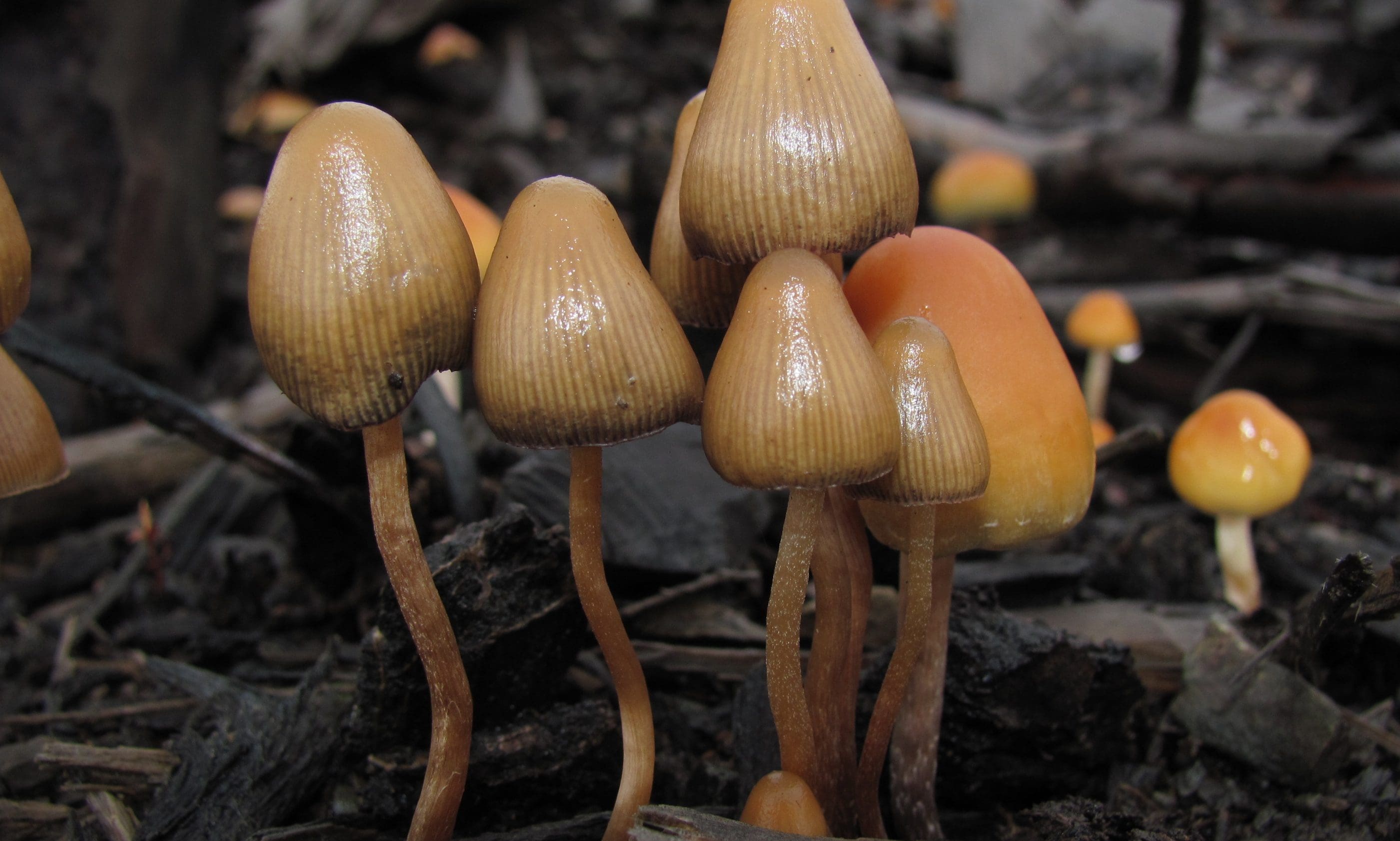 A federal health agency hosted a leading psychedelics researcher on Tuesday for an event focused on the therapeutic potential of controlled substances such as psilocybin and DMT.
Roland Griffiths, who has spent decades studying various entheogenic plants and fungi, described the existing scientific literature and future research objectives during a speech organized by the National Institute of Mental Health (NIMH). The event was part of NIMH's "Innovation Speaker" series.
The discussion, titled "Psilocybin: History, Neuropharmacology, and Implications for Therapeutics," went over studies on the impact of psychedelics on mental health conditions such as depression and substance misuse, the subjective experience of individuals who've used such substances for recreational or spiritual purposes and the need for additional research into potential medical applications for psychedelics.
For example, Griffiths presented a slide on the "phenomenological dimensions of mystical experience" elicited from psychedelics. People reported a greater sense of unity, sacredness, "universal love" and "transcendence of time and space," among other feelings.
He also explained how research has shown that the medically supervised administration of moderate to high doses of psilocybin, the main psychoactive ingredient in so-called magic mushrooms, "can produce substantial and enduring decreases in depressive mood."
When he was later asked about the risks of psilocybin, Griffiths said the compound is "pretty benign physiologically" and that relatively rare side effects such as increased blood pressure and nausea are often secondary effects attributable to anxiety.
Throughout the presentation, the researcher, who heads Johns Hopkins University's newly launched Center for Psychedelic Research, stressed the need for further studies, stating that if there's "opportunity to do any level of analysis" on psychedelics, it should be pursued.
At 3 p.m. ET, TODAY, don't miss Dr. Roland Griffiths, our next @NIMHgov Director's Innovation Speaker! Dr. Griffiths will discuss his research on the behavioral and subjective effects of mood-altering drugs—namely the psychedelic psilocybin. Watch here: https://t.co/4vddJamioQ pic.twitter.com/ZVzfbGXPuh

— Joshua A. Gordon (@NIMHDirector) December 3, 2019
He also offered a preview of one area of focus his research center will be exploring: microdosing. While much of the existing research has focused on the impacts of full doses of psychedelics, he said his team will be exploring how taking smaller doses on a more regular basis can affect mental health and wellbeing.
In his final slide, Griffiths talked about other areas of research that should be investigated. That includes answering questions about how factors such as genetics and personality "affect the likelihood" of having positive responses to psychedelics, what kind of "structural and functional changes in the brain can account for the acute and enduring effects of such experiences," what behavioral mechanisms are behind those changes and what therapeutic applications can be developed based on the data.
While federal agencies have largely avoided broad drug policy reform issues, there seems to be growing willingness to entertain conversations about psychedelics, as a decriminalization movement spreads nationwide.
For example, the heads of the Food and Drug Administration and NIH wrote a letter to a senator in June where they described the status of research into psychedelics such as psilocybin, LSD and ibogaine, which they said present an "opportunity to provide treatment to patients while expanding psychotherapy treatment options."
Top Drug Treatment Providers Push UK Government To Consider Decriminalization
Photo courtesy of Wikimedia/Mushroom Observer.