Federal Health Agencies Acknowledge Therapeutic Potential Of Psychedelics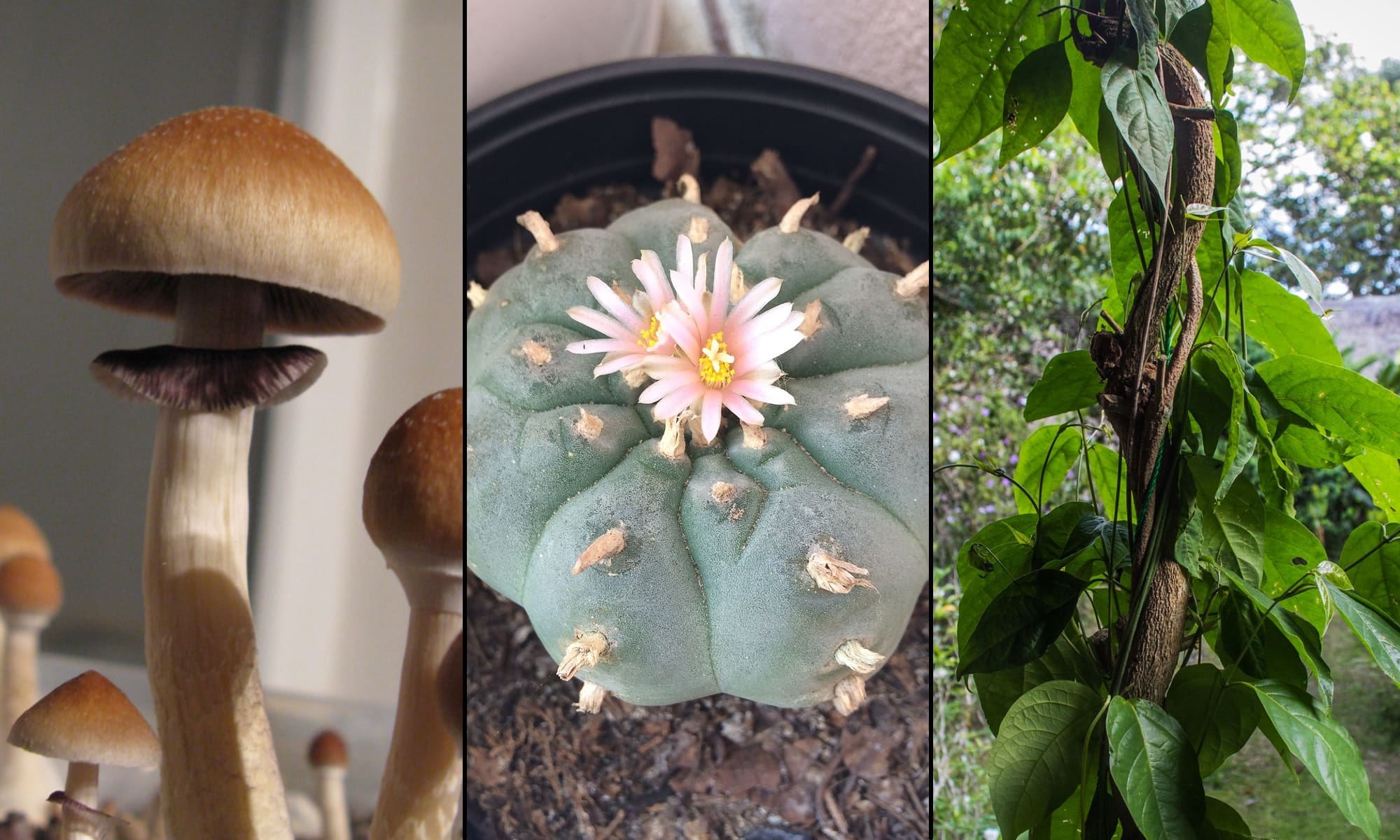 The heads of the Food and Drug Administration (FDA) and the National Institutes of Health (NIH) coauthored a new letter describing that status of research into psychedelic drugs such as psilocybin, LSD and ibogaine.
The letter, dated last week, also contains surprising admissions about the therapeutic potential of these federally prohibited controlled substances.
It comes in response to an inquiry from Sen. Brian Schatz (D-HI), who requested information about the government's research agenda on investigating the medical value of psychedelics as well as any plans the agencies have to recommend rescheduling them under the Controlled Substances Act.
Psychedelics present an "opportunity to provide treatment to patients while expanding psychotherapy treatment options," the senator wrote. "Studies have found the benefits of the controlled use of psychedelics in psychotherapy programs, including the benefits of lysergic acid diethylamide (LSD) to reduce anxiety for patients with life-threatening diseases, and the safety and efficacy of ketamine, MDMA, psilocybin, LSD, and ibogaine in clinical trials."
While the agencies said they do not have plans to recommend reclassifying any psychedelics that are currently placed in the restrictive category of Schedule I, they acknowledged throughout their response that psilocybin, LSD, MDMA, ketamine and ibogaine hold therapeutic promise and can help uncover "mechanisms of illness and possible interventions, ultimately leading to novel treatments with fewer side effects and lower abuse potential."
Ketamine is already an FDA-approved drug for treatment-resistant depression and is accordingly classified under Schedule III.
Federally funded research into LSD has also proved valuable, as scientists were able to observe its molecular structure bind to receptors in the brain, providing the "first structure-informed insights into the molecular mechanisms of a hallucinogen," the FDA and NIH leaders said.
"In addition, these findings may hold clues to the roots of psychopathology and consciousness and may accelerate the discovery of new treatments for serious mental illnesses such as schizophrenia and depression," they wrote.
There are ongoing clinical trials into MDMA, which may be able to treat symptoms of post-traumatic stress disorder and anxiety. Researchers are working to understand the mechanisms through which MDMA produces its psychoactive effects, and that information could be used to develop compounds "with improved safety or efficacy profiles and reduced abuse liability."
Ibogaine is a bit trickier, the officials wrote. Earlier research has demonstrated that the naturally occurring compound can help treat opioid addiction and reduce cravings generally, but scientists have also identified significant health risks, including toxicity to nerves in the brain and muscles in the heart, they said. Because there's a risk of fatality associated with using ibogaine, the agencies determined that it does not have therapeutic potential.
FDA and NIH also responded to a question from Schatz about gaps in scientific understanding that currently exist as it relates to psychedelics.
"Further research is needed to examine the efficacy and long-term safety of psychedelic drugs, including with repeated exposure and potential interactions with existing treatments," they wrote. "It is also important to understand their mechanisms of action in order to identify new targets that preserve the therapeutic effect and minimize negative side effects."
The letter goes on to describe the various benefits and risks of each psychedelic substance.
Ketamine can cause sedation and disassociation that is useful in some clinical settings, but it's also proved addictive and can produce frightening hallucinations; LSD and psilocybin cause "intensified feelings and sensory experiences, and changes in the perception of time" but their long-term effects are unknown; MDMA shows promise in treating symptoms of certain mental conditions but withdrawal effects include irritability and sleep problems; ibogaine seems to "reduce craving and relapse in patients with substance use disorder," yet it can also cause various health problems.
The letter concludes that FDA is "not currently recommending a transfer of any Schedule I psychedelic drugs to any of the schedules applicable for drugs having a currently accepted medical use in the United States," but it stressed that research opportunities will continue to be made available and if studies demonstrate that any given psychedelic possesses proven medical benefits, it retains the authority to make a rescheduling recommendation.
The response from FDA and NIH comes amid a growing conversation around the country and in Congress about laws governing psychedelic substances. After Denver became the first city to decriminalize psilocybin in May, Oakland's City Council followed suit and decriminalized multiple psychedelics including psilocybin, ayahuasca, mescaline and ibogaine.
This month, Rep. Alexandria Ocasio-Cortez (D-NY) introduced an amendment to remove a rider from a spending bill that inhibits research into controlled substances, and she pointed specifically to psilocybin and MDMA as examples of drugs that ought to be further investigated. Her amendment was soundly defeated on the House floor last week, however.
Read Schatz's letter on psychedelics below:
Final Letter to NIH, FDA Re… by on Scribd
Read the response from FDA and NIH below:
Response From FDA and NIH R… by on Scribd
How Democrats Helped Republicans Shut Down AOC's Psychedelics Research Measure
Photo elements courtesy of carlosemmaskype and Apollo.