California Clears Up Confusion Over Marijuana Industry Coronavirus Vaccine Eligibility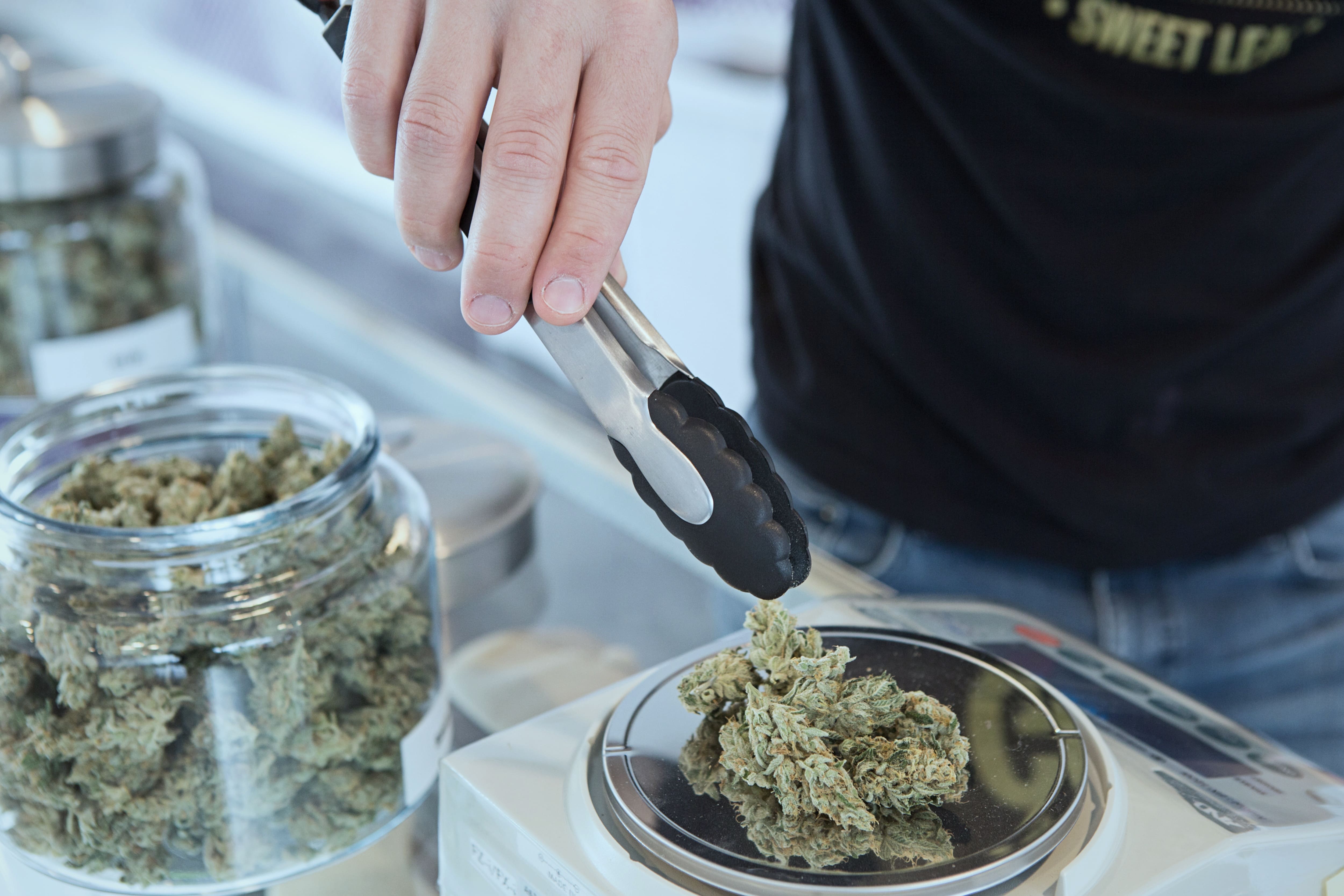 California has finally clarified that cannabis industry workers are generally eligible for the first round of coronavirus vaccines—a development that comes weeks after state officials deflected questions from Marijuana Moment about the policy.
At the same time, San Diego County is moving in the opposite direction, relegating cannabis employees to a lower vaccine distribution tier than was previously announced locally.
But statewide, the California Department of Public Health (CDPH) said in updated guidance on Thursday that retail marijuana workers are included in Phase 1A of the COVID-19 vaccine rollout, meaning they can qualify as essential health care employees. While the state said this applies to "medicinal cannabis" workers, many dispensaries in California serve both patients and adult-use consumers.
The updated notice also clarifies that marijuana industry employees who work in cultivation, production, storage, transportation and distribution are included in the first phase second-highest tier, Phase 1B. That stage of the rollout is also currently underway in some counties throughout the state.
"Medical cannabis workers should be accommodated as necessary…by nature of their designations in eligible essential workforce classifications," CDPH said.
The United Cannabis Business Association (UCBA), which sent a letter to the Gov. Gavin Newsom's (D) vaccine advisory committee last month imploring them to prioritize marijuana workers, celebrated the development.
"We wish to thank Governor Newsom for his continued commitment in support of Essential Cannabis Workers," the group said.
CA Cannabis Workers Eligible for Phase 1A Vaccine Allocation. #cannabis #covid19 #vaccine https://t.co/n6fvnjR2Ii pic.twitter.com/cjd6FLhPcF

— United Cannabis Business Association (@UCBA_Network) February 5, 2021
A separate coalition of marijuana businesses also asked California policymakers to specifically include cannabis workers in the next phase of COVID-19 vaccine distribution in a letter last month.
But for the first weeks of the vaccine rollout, there was confusion within the industry about eligibility requirements, with no clear answers from the state government. Even as Maryland announced that its medical cannabis workforce qualified for an initial round of vaccines, California had vaguely referred to health care workers as Tier 1-eligible, leaving room for interpretation by counties and individual providers.
The new state notice attempts to clear that up—but it doesn't mean every county is going to go along with the guidance.
Jim Desmond, who serves on the San Diego County Board of Supervisors, criticized the county's decision to prioritize vaccinations for cannabis workers, arguing that they should not be put before law enforcement, firefighters and teachers.
He got his wish this week, with the county announcing a policy change and stating that previous references to cannabis sector eligibility "have been removed from the County's vaccination website."
Here's what the guidance previously looked like:
Common sense "prevails," Desmond said after the county reversed course and removed marijuana employees from the first distribution tier.
Common sense prevails! The County of San Diego has changed course and put the cannabis industry vaccine eligibility behind law enforcement, firefighters, teachers, and those with underlying health conditions. 👏 pic.twitter.com/t8jECEDXTr

— Supervisor Jim Desmond (@jim_desmond) February 5, 2021
Meanwhile, activists in Washington, D.C. recently announced plans to hand out free bags of organically grown cannabis outside of coronavirus vaccination centers in the nation's capital. The goal is to "highlight the need for further local and national cannabis reform while also advocating for equitable distribution of the critical vaccine."
Separately, while states have taken steps to protect the market and ensure that patients and consumers maintain access amid the pandemic by deeming cannabis businesses as essential services, the same can't be said of the federal government.
Because marijuana remains federally illegal, cannabis companies have been denied economic relief through agencies like the Small Business Administration (SBA). Even industries that work "indirectly" with state-legal marijuana businesses are ineligible for certain relief loans.
That said, Isabel Guzman, President Joe Biden's pick to head SBA, told Sen. Jacky Rosen (D-NV) in a hearing this week that she'll commit to "further understanding" rules that block the marijuana industry from receiving aid and will partner with the senator to "serve all the small businesses who are in need."
Hemp And CBD Could Be Marketed As Dietary Supplements Under Bipartisan Congressional Bill