Ohio Marijuana Activists Plan Supreme Court Appeal After Federal Judges Deny Electronic Signature Case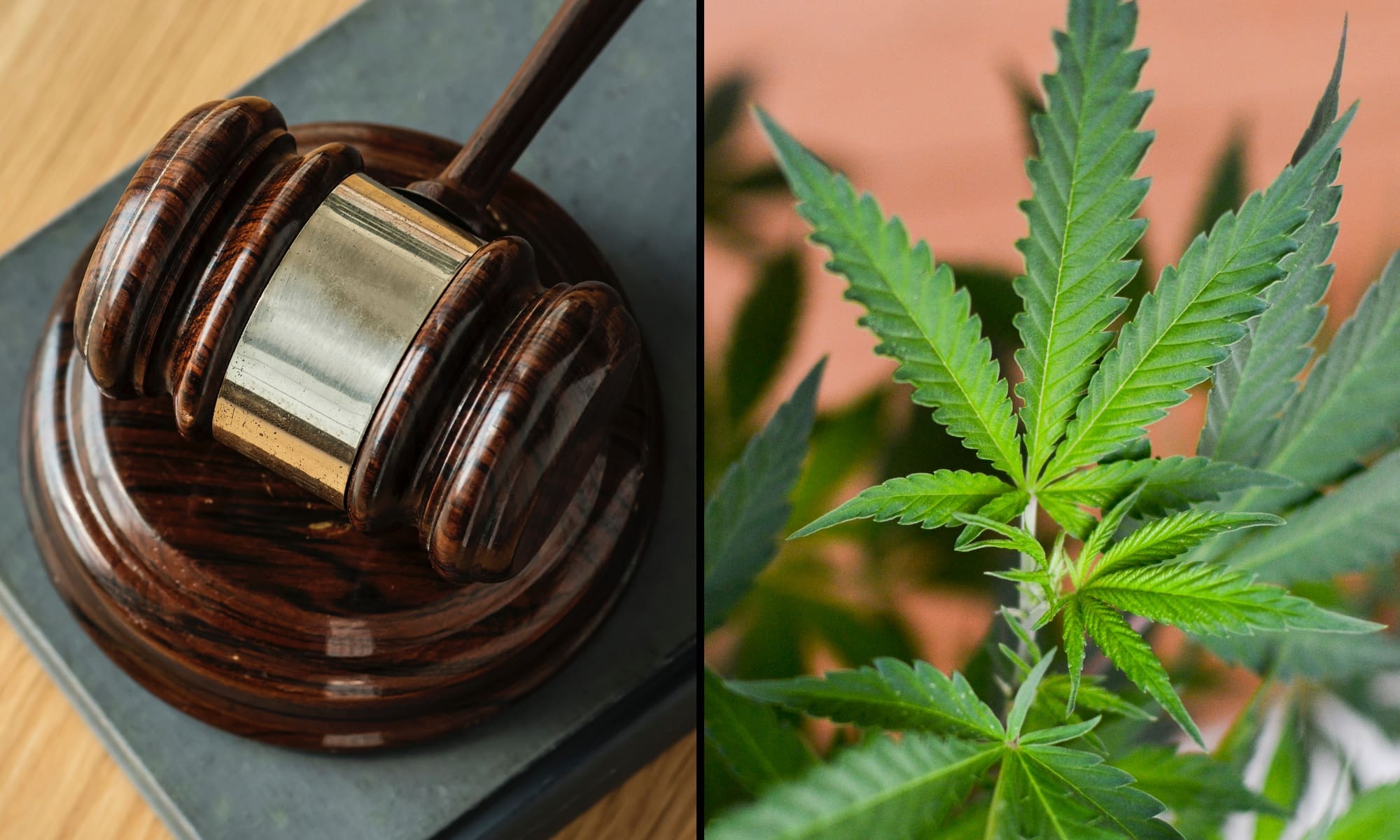 Ohio activists working to put marijuana decriminalization measures on local ballots across the state were shut down by a federal appeals court on Tuesday in their lawsuit seeking to force officials to allow electronic signature gathering amid the coronavirus pandemic.
Shortly after a federal judge ruled in the group's favor last month, a panel of judges on the the U.S. Circuit Court of Appeals for the Sixth Circuit blocked that decision and now the full court has denied activists a review of the ruling.
Next, plaintiffs with the Sensible Movement Coalition (SMC), which has been behind more than a dozen successful decriminalization initiatives across the state in recent years, plan to appeal to the U.S. Supreme Court.
"I'm hoping to get the stay vacated so our circulators can actually get to work," Mark Brown, a law professor representing the reform advocates, told Cleveland.com.
SMC has helped enact decriminalization policies in 17 Ohio cities and they intended to pursue local decriminalization initiatives in 14 additional municipalities this year before officials issued stay-at-home orders and required social distancing measures.
The group was optimistic two months ago when a judge in a lower court took their side and said the state would have to accept signatures gathered electronically because "the burden imposed by the enforcement of the [COVID-19] requirements in these circumstances is severe, strict scrutiny is warranted."
Chad Thompson, the executive director of SMC, told Marijuana Moment at the time that he wasn't concerned that Secretary of State Frank LaRose said he planned to appeal the court's ruling because "the fact that our First Amendment right to petition was effectively silenced, there's no question that we are due some sort of relief here."
The appeals court evidently did not agree, and now the fate of the case could be left up to the nation's highest court if it chooses to hear the dispute.
The cities that were being targeted for potential 2020 decriminalization ballot measure are: Adena, Akron, Baltimore, Cadiz, Chagrin Falls, Glouster, Jacksonville, Maumee, McArthur, New Lexington, Rutland, Syracuse, Trimble and Zanesville.
The 17 jurisdictions where they've had past successes include major cities like Dayton, Toledo, Athens, Cincinnati, Columbus and Cleveland—some of which passed voter-approved ballot measures, while others which took action via city councils.
Several campaigns across the U.S. that have also felt the sting of the coronavirus outbreak have similarly asked officials and courts to permit them to collect signatures electronically.
A Montana cannabis legalization campaign that sued the state to allow digital signature collection had their case dismissed, but organizers are pushing ahead with in-person collection and new safety protocols.
In Arizona, activists behind a legalization effort unsuccessfully petitioned the state Supreme Court to instruct the secretary of state to allow people to sign cannabis petitions digitally using an existing electronic system that is currently reserved for individual candidates seeking public office. That said, the campaign got a head start on signature gathering in advance of the COVID-19 outbreak and still believes it has enough submissions to qualify for the November ballot.
A California campaign that sought to amend the state's cannabis law and another that pushed to legalize psilocybin mushrooms also asked for a digital petitioning option to no avail.
U.S. Virgin Islands Governor Says Marijuana Is Safer Than Opioids For Pain Treatment
Photo elements courtesy of rawpixel and Philip Steffan.