Federal Judge Orders Ohio To Let Marijuana Decriminalization Campaigns Collect Signatures Electronically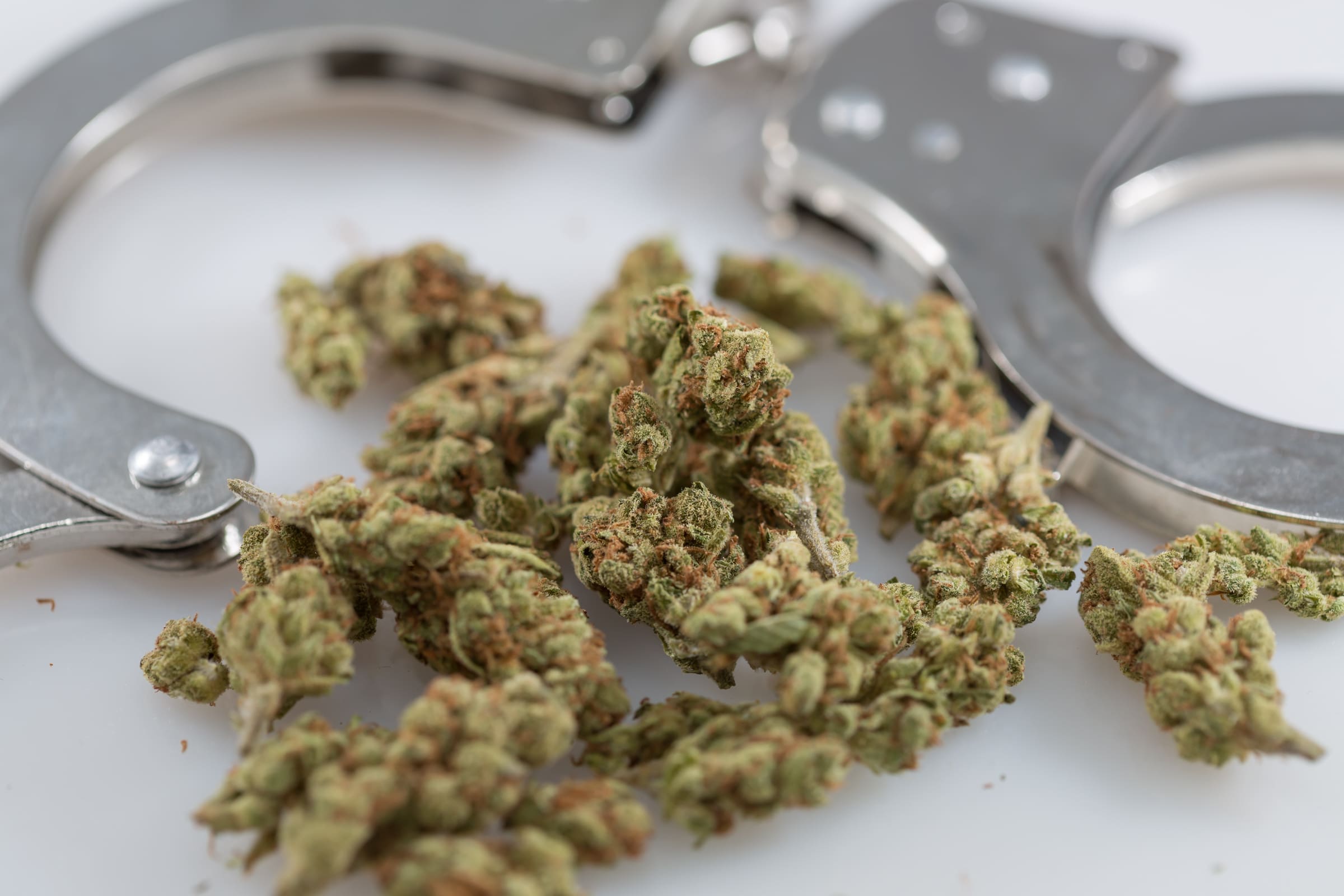 A federal judge ruled on Tuesday that activists seeking to place marijuana decriminalization measures on local ballots across Ohio can collect signatures electronically after they were forced to suspend in-person gathering due to the coronavirus pandemic.
The court also ordered state officials to extend the deadline to submit signatures from July 1 to July 31.
The Sensible Movement Coalition (SMC), which has been behind more than a dozen successful decriminalization initiatives across the state in recent years, had big plans for 2020. They were gearing up to collect signatures in 14 additional municipalities before officials enacted stay-at-home orders and required social distancing measures.
Those restrictions effectively spelled doom for the campaigns, and activists went to court to argue that preventing an alternative signature gathering method was unconstitutional under the circumstances.
Judge Edmund Sargus Jr. of the U.S. District Court for the Southern District of Ohio sided with the plaintiffs and ruled that electronic signatures for their initiatives—as well as for separate campaigns on a minimum wage increase and election security measures that joined the suit—can be accepted.
"The wet signature and witness requirements require circulators to go into the public and collect signatures in person. But the close, person-to-person contacts required for in person signature gathering have been strongly discouraged—if not prohibited—for several months because of the ongoing public health crisis, and likely pose a danger to the health of the circulators and the signers," he said in his order.
While the judge stressed that his ruling is not a criticism of the state's public emergency declarations, "the impact of the Stay-at-Home Orders on Ohioans and the continued risk of close interactions cannot be ignored."
"The reality is that the Orders and the COVID-19 pandemic have made it impossible for Plaintiffs to satisfy Ohio's signature requirements," Sargus said. "Because the burden imposed by the enforcement of the requirements in these circumstances is severe, strict scrutiny is warranted."
In order to qualify a local initiative for the November ballot, activists must collect signatures equal to or more than 10 percent of the number of residents in the municipality who voted in the most recent gubernatorial election.
Plaintiff Chad Thompson, the executive director of SMC who authored the model decriminalization ordinance, told Marijuana Moment in a phone interview on Wednesday that it's "very refreshing to see the progress in terms of citizen access to the ballot, where we can now use electronic signatures, which is going to take the citizen's voice to the next level when it comes to initiative."
Details about what the digital signature collection process will look like are still to be determined, but the state was ordered to "select its own adjustments so as to reduce the burden on ballot access, narrow the restrictions to align with its interest, and thereby render the application of the ballot-access provisions constitutional under the circumstances" by May 26.
Secretary of State Frank LaRose plans to appeal the court's ruling, as The Cincinnati Enquirer first reported. A spokesperson said that "the petition requirements set in the Ohio Constitution and decisions on changing them belong to the General Assembly and the people."
Thompson said he's not concerned about the prospect of an appeal, contending that "the fact that our First Amendment right to petition was effectively silenced, there's no question that we are due some sort of relief here. I think that's unquestionable."
William Schmitt, a director of SMC and fellow petitioner, told Marijuana Moment that "getting this ruling is very amazing in my eyes and helps me have faith in our democratic process that even during pandemics, we can still find a way to make things fair for everybody and keep our constitutional rights."
"I'm absolutely stoked that we are finally going to get relief. Because like I said, every year we do collect signatures to make the ballot and it was kind of depressing not being able to utilize my constitutional rights like I have been," he said.
Schmitt said electronic signature gathering could be as simple as attaching a link to a form for individuals to fill out on a website or possibly creating a PDF document that can be sent around and signed.
Don Keeney, another plaintiff who serves as the executive director of NORML Appalachia, said the "ruling brings brings Ohio and petitioning into the 21st century."
"We stand with our brothers and sisters at SMC to bring about real marijuana law changes," he said.
So far, a total of 17 Ohio cities have passed cannabis decriminalization ordinances—most through the ballot but a handful through city councils. That list of jurisdictions with decriminalization on the books includes major cities like Dayton, Toledo, Athens, Cincinnati, Columbus and Cleveland.
The cities where the activists are targeting for the 2020 ballot are: Adena, Akron, Baltimore, Cadiz, Chagrin Falls, Glouster, Jacksonville, Maumee, McArthur, New Lexington, Rutland, Syracuse, Trimble and Zanesville.
It's not clear whether the precedent the judge is setting will have implications for campaigns in the state that weren't involved in the suit. But if electronic signature gathering is ultimately permitted for any initiative, that could be a major boost for activists behind a proposed statewide ballot measure to legalize cannabis for adult use that has seen its prospects dimmed by the COVID-19 pandemic.
Several campaigns across the U.S. that have also felt the sting of the coronavirus outbreak have similarly asked officials and courts to permit them to collect signatures electronically.
A Montana cannabis legalization campaign that sued the state to allow digital signature collection had their case dismissed, but organizers are pushing ahead with in-person collection and new safety protocols.
In Arizona, activists behind a legalization effort unsuccessfully petitioned the state Supreme Court to instruct the secretary of state to allow people to sign cannabis petitions digitally using an existing electronic system that is currently reserved for individual candidates seeking public office.
A California campaign seeking to amend the state's cannabis law and another to legalize psilocybin mushrooms also asked for a digital petitioning option to no avail.
Read the federal judge's order in the Ohio case below: 
Ohio Marijuana Electronic S… by Marijuana Moment on Scribd