Oakland Officials Decriminalize Psychedelics And Say They'll Work To Legalize Sales Next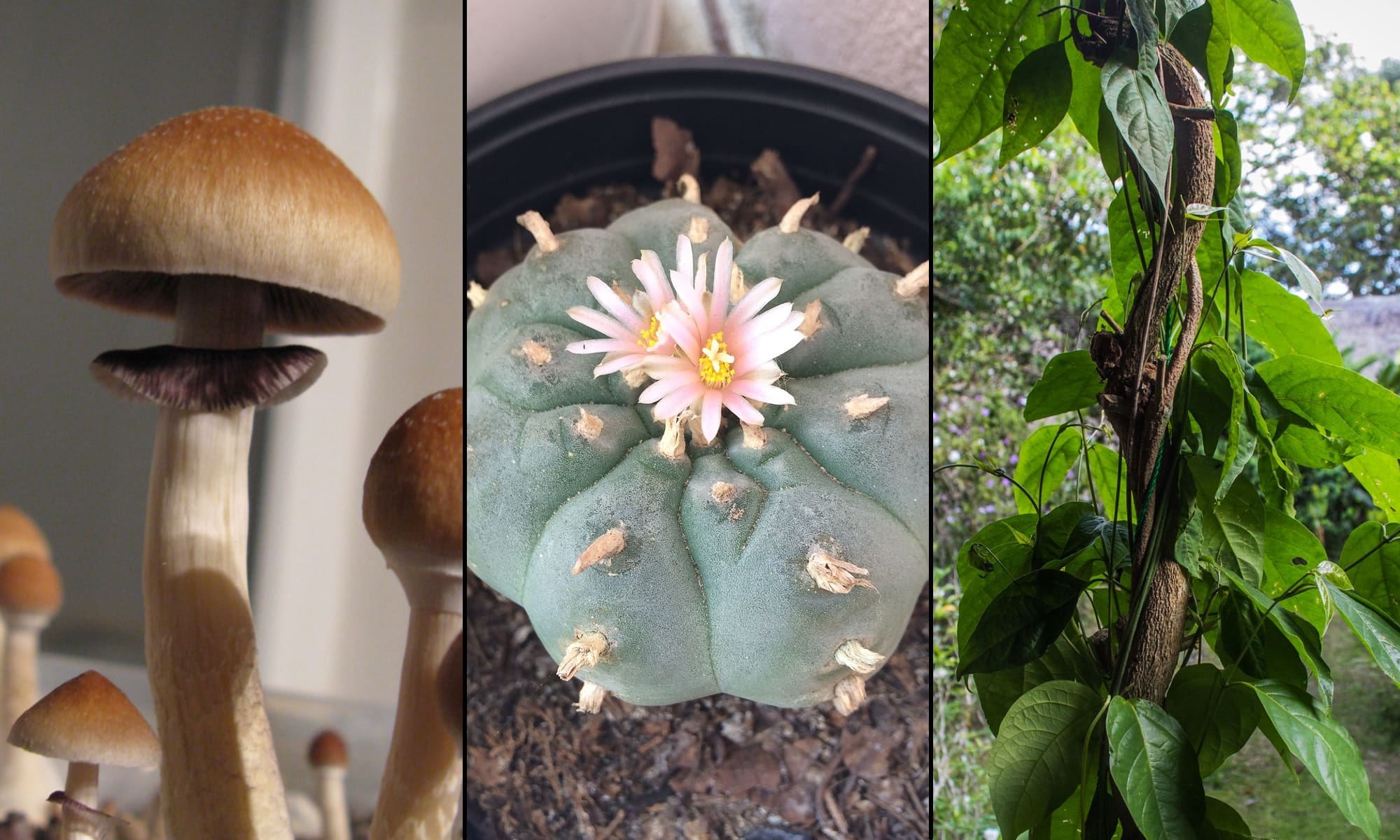 Oakland, California may become the first city in the United States to legalize the distribution and sale of psychedelic drugs, including psilocybin mushrooms and ayahuasca, in a way similar to how the city was the first to normalize commercial medical marijuana sales.
Much has to happen before that broader drug policy reform becomes a reality, but the Oakland City Council took a decisive first step on Tuesday when it voted 6 to 0 to approve a measure decriminalizing the possession of "entheogenic" plant- and fungi-based substances, also including mescaline and ibogaine.
Such plants have therapeutic potential in treating mental health conditions like addiction, anxiety and post-traumatic stress disorder, according to a slowly but steadily growing chorus of researchers and experts, but access to patients remains risky illegal behavior under current federal and state laws prohibiting them.
Under the terms of the unanimously approved Oakland resolution, "entheogenic plant practices," including ayahuasca ceremonies and the consumption of mushrooms, are now "amongst the lowest priority" for law enforcement, and "any city funds or resources to assist in the enforcement of laws imposing criminal penalties" for adult use and possession is restricted.
In the immediate term, Decriminalize Nature Oakland, which led the charge to build support for the measure, will run similar campaigns in other California cities. The first will be next door in Berkeley, said Larry Norris, a cofounder of Decriminalize Nature.
"People see this, they can see we brought a community out, we made a resolution happen," he told Marijuana Moment.
Lawmakers heard more than an hour of very personal, often emotional testimony from dozens of advocates who claimed the plants in questions solved addiction and other life-threatening conditions.
"I was homeless. I was hopeless. I hated myself," said Christopher Laurance, who said "one experience" with ibogaine helped him overcome an addiction to heroin.
Similar "lowest priority ordinances" singularly focused on marijuana have preceded the establishment of licensed cannabis cultivation and sales in Oakland and other cities.
And last month, voters in Denver narrowly approved a ballot initiative that also decriminalized psilocybin mushrooms, but not the other naturally derived substances included in the Oakland plan.
Now that local lawmakers have made the initial move of decriminalizing psychedelics, the way is clear for advocates to begin building toward the next step: legal and reliable access.
Councilmember Noel Gallo, the sponsor of the decriminalization measure approved on Tuesday, told Marijuana Moment in an interview that lawmakers can now "establish a process" similar to what occurred with cannabis.
That would possibly require action via the statewide ballot.
Last year, proponents of a California legalization initiative that sought to legalize hallucinogenic mushrooms for adults 21 and over failed to collect enough signatures to qualify the measure for a vote.
But other advocates are already working to place a psilocybin decriminalization initiative on the California statewide ballot in 2020, and now they'll be working with the momentum picked up from Oakland's successful vote.
Gallo voiced support for such an effort on Tuesday. But for now, at the municipal level, what was likely to have been the chief obstacle—resistance from law enforcement—seems mostly sorted, Gallo said.
"The police have agreed" in principle to the far-reaching moves, Gallo said before Tuesday's City Council meeting, with some caveats.
It didn't hurt that law enforcement reported only a handful of arrests for possessing hallucinogenic plants over the past decade, according to testimony given before a successful first decriminalization vote at a Public Safety Committee hearing last week—and it's also helpful that there does not appear to be a violence-inducing, for-profit illicit trade in the substances.
The lone voice of caution at last week's hearing, Councilmember Loren Taylor, introduced a series of amendments intended to "mitigate" any negative impacts. Among them: A disclaimer that entheogenic plants "are not for everyone"—particularly people with personal or family histories of schizophrenia or bipolar disorder—and exceptions to the lowest-priority ordinance for anyone driving while under the influence of the plants, possessing them in schools or "causing a public disturbance."
Still, not all is completely copacetic. "There are some plants that the police say are way out there" and not appropriate for decriminalization, Gallo said, without specifying which species they have in mind.
"Now," he added, "we have to agree on what's being regulated and identify a pathway for distribution and sales. Like with marijuana, we have to establish a process."
The details will require more legislating but, if cannabis is any precedent, it would look something like this: With possession decriminalized, psychedelic plants will become generally easier to obtain. The permissive atmosphere might allow for private "clubs," like the storefronts that sold recreational cannabis under Measure Z, a lowest-priority law for marijuana that Oakland voters approved in 2004.
Once those sorts of operations are up and running, the path towards some kind of regulated commercial retail sales of psychedelic plants is at least visible, if not open.
"Oakland was the first city in the nation to legalize, tax, and regulate cannabis sales," City Council President Rebecca Kaplan, who was also that measure's author, told Marijuana Moment. Thus, doing something similar with entheogenic plants at least has precedent.
In addition to the local and statewide efforts in California, Oregon activists are currently collecting signatures to place a 2020 measure to legalize the medical use of psilocybin and otherwise lower penalties for the substance before voters. And in Iowa, a Republican state lawmaker has introduced a mushroom-related bill in the state legislature.
Congressional Lawmakers Have Little To Say About Decriminalizing Psychedelics Following Denver Victory
This story has been updated to reflect that the vote tally was 6 to 0 and not 8 to 0 as initially reported. Two Council members were not present for the vote.
Photo elements courtesy of carlosemmaskype and Apollo.