California Activists Take First Steps To Decriminalize Psilocybin Mushrooms Statewide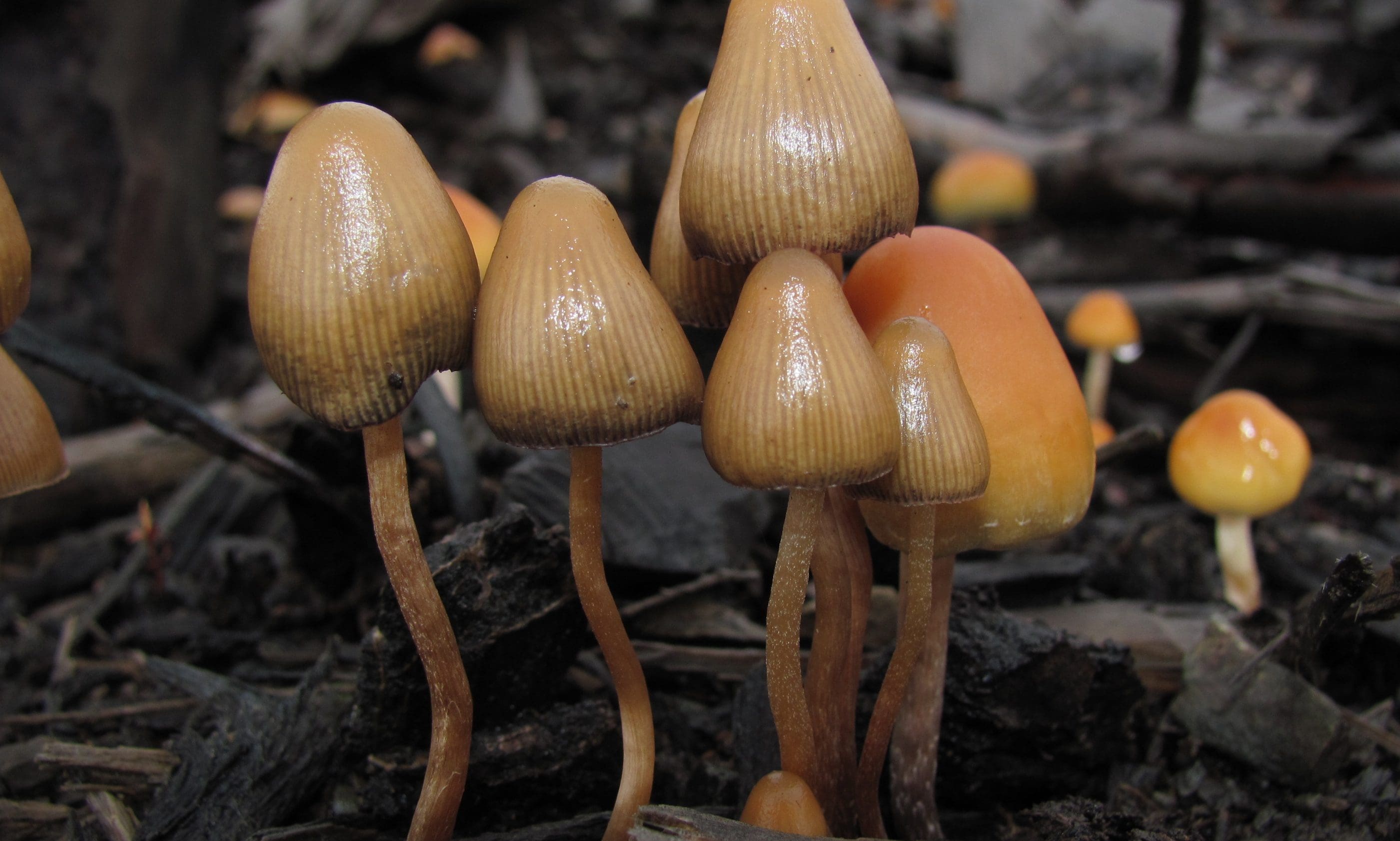 Activists are seeking legislative assistance in crafting a 2020 ballot initiative to decriminalize psilocybin mushrooms for medical and religious purposes in California.
In a letter sent to California's Office of Legislative Council on Friday—just days before voters in Denver will head to the polls to decide on a local measure to decriminalize the fungus-derived psychedelic—members of the group Decriminalize California asked for help drafting a statewide measure to remove penalties for cultivating, manufacturing, extracting, distributing and consuming psilocybin.
"We hope to collaborate with you in crafting legislation that would provide express immunity from arrest, broad immunity from prosecution, and other legal protections (including, but not limited to, protection from prolonged detention, seizure, and forfeiture), for adults ages 21 and over (or younger with the consent of a parent or guardian) who cultivate, manufacture, distribute, transport, and give away entheogenic fungi for medicinal, therapeutic, and/or religious purposes," the group wrote.

The measure would also establish a ten-member review board that would provide "guidance on the formulation of dosage guidelines and testing protocols, and establish the groundwork for the drafting of future regulations."
In order to begin collecting signatures on the measure, the organizers must first get proposed language certified by the state attorney general's office. At that point, they'll receive approval to circulate petitions and must collect 623,212 valid signatures from voters in order to qualify it for the ballot.
Decriminalize California made available on its website an open source draft that outlines the fundamental goals of the initiative, and they're asking interested parties to send feedback.
"The process should take a few weeks of back and forth with the legislative office while we work to draft the formal initiative," Decriminalize California's Ryan Munevar said of the request to state officials to collaborate on language. "Once the draft is done we will give it to other states that might want to do something."
While the measure would simply lift criminal penalties for psilocybin, the group's website also states that the campaign is meant to "build the framework for eventual legalization."
It's become clear in 2019 that there's sizable interest in reforming laws around psychedelics. Besides Denver, where voters could make the city the first in the country to decriminalize psilocybin mushrooms on Tuesday, activists in Oregon are also collecting signatures to put a measure to legalize the fungi for therapeutic purposes, and otherwise lower penalties for it, on the state's 2020 ballot.
More recently, a group called Decriminalize Nature said they've secured a sponsor on the Oakland City Council for a resolution that would decriminalize not only psilocybin but all entheogenic plants including mescaline cacti, ayahuasca and ibogaine. They hope to see the resolution introduced this month.
The First Vote To Decriminalize Psychedelic Mushrooms Is Happening Right Now
Photo courtesy of Wikimedia/Mushroom Observer.