Congressional Lawmakers Have Little To Say About Decriminalizing Psychedelics Following Denver Victory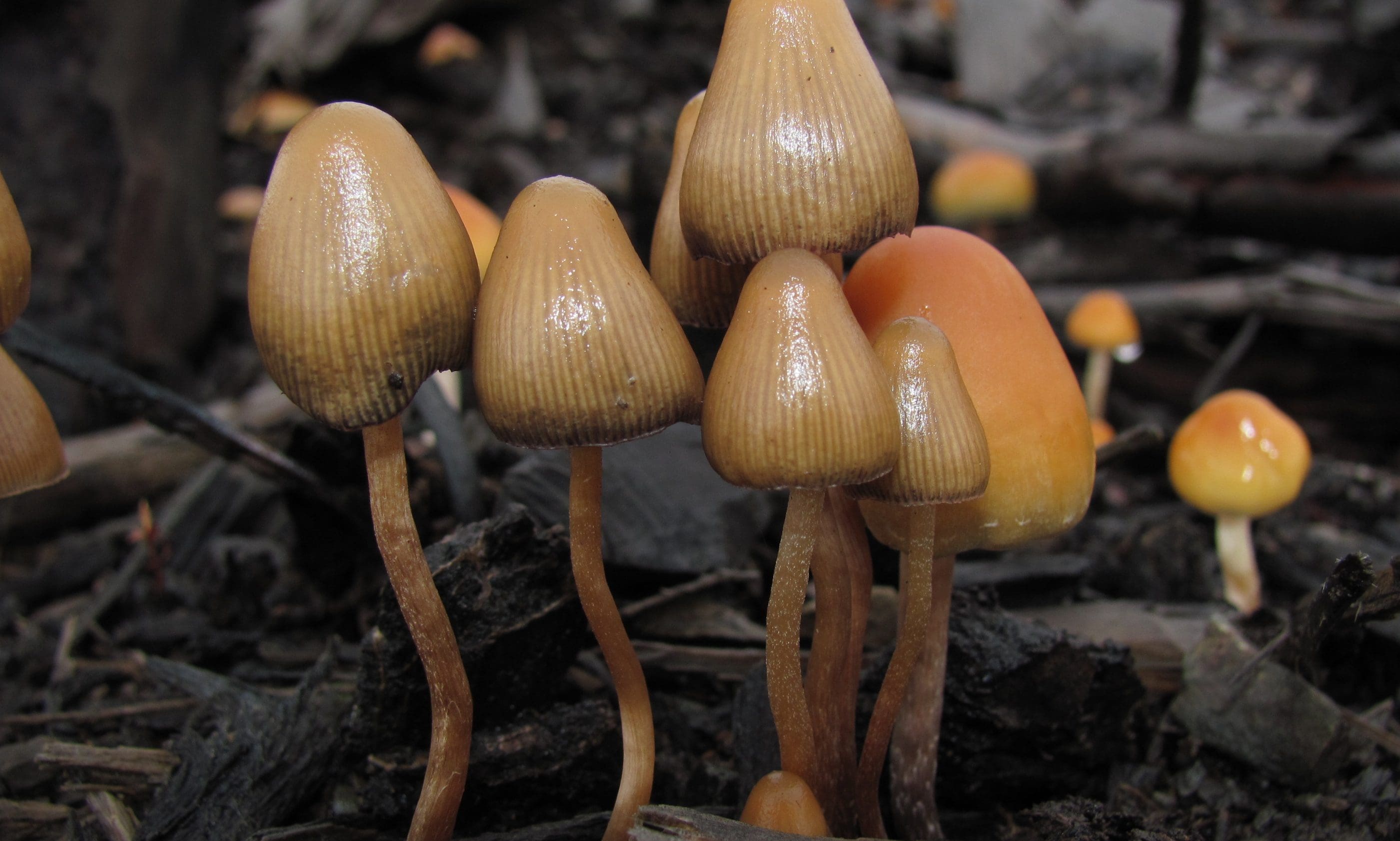 Last week, Denver voters approved an initiative to decriminalize the use, possession and production of psilocybin—the active ingredient in "magic mushrooms" or "shrooms." And while they are the first in the nation to do so, other states like Oregon and California are also considering putting ballot measures on psychedelics up for a vote in 2020.
But as states are beginning to move toward psilocybin decriminalization, don't expect the issue to garner the same level of attention in Washington, D.C. that cannabis is currently enjoying—at least not yet. Legislators on Capitol Hill who either come from a state considering psychedelics legislation or have a history of championing marijuana reform—another federal Schedule I substance—had no comment on the issue when asked over the past week.
Sen. Rand Paul (R-KY), a longtime supporter of cannabis reform legislation, was willing to answer questions about what it will take for a marijuana banking bill to pass the Senate, but when asked by Marijuana Moment if states' rights apply to psilocybin, the senator demurred.
"I don't, I don't have a comment on that," he said, picking up his pace and hurrying down the hall in Dirksen Senate Office Building.
Rep. Diana DeGette (D-CO), who represents Denver, has filed several bills aimed at protecting state cannabis laws from federal intervention following Colorado voters' approval of legalization in 2012. But her office did not respond to several queries about how the congresswoman voted on the local psilocybin ballot measure last week or what actions she is prepared to take to support it at the federal level.
Meanwhile, Sen. Ron Wyden (D-OR), whose state may put a psilocybin measure on the ballot in 2020, was somewhat aware of the issue but said his office hasn't considered it deeply.
"As you know, there have been a host of areas where, when the federal government has dragged its feet, the states have moved," Wyden said.
The senator then directed Marijuana Moment to a health policy aide, who in turn referred to another staffer in the senator's office who handles cannabis issues, who ultimately said it was an issue they haven't looked into.
Sen. Jeff Merkley (D-OR) and Reps. Lou Correa (D-CA), Ed Perlmutter (D-CO) and Conor Lamb (D-PA), who have all introduced or cosponsored cannabis legislation, and most of whom come from states considering psilocybin reform, all said they did not know enough about the issue to comment.
Lamb, who has signed onto bills calling for more research into cannabis's potential medical benefits for military veterans, admitted he didn't know what psilocybin was.
And Correa, who is the chief sponsor of the same veterans legislation, said, "I don't know what a mushroom looks like—if it's big, tall or what."
Activists in Correa's home state of California are preparing to place a psilocybin decriminalization measure on the state's general election ballot next year.
The reluctant response isn't surprising to advocates. Jag Davies of the Drug Policy Alliance, a group that advocates for the decriminalization of all drugs, including marijuana and psilocybin, says that cannabis is by far the most well-known Schedule I substance among politicians.
"That shows right there how different [psilocybin] is from marijuana, where it isn't… a name people are familiar with," says Davies.
What could go wrong? Denver voters narrowly approved a ballot measure to effectively decriminalize psychedelic mushrooms https://t.co/RE0cdHVmKy via @WSJ

— Senator John Cornyn (@JohnCornyn) May 9, 2019
And many D.C.-based cannabis advocacy groups also do not have plans to incorporate mushrooms into their daily lobbying agenda.
"We have marijuana on the door, not drug," Justin Strekal of NORML told Marijuana Moment.
Part of the reason for this, especially among advocates, is the impact level. Exponentially more Americans are arrested every year for cannabis possession than for mushrooms. According to the Denver district attorney's office, only 11 psilocybin cases went to trial there over the past three years. Conversely, in Colorado the year before marijuana became legal, more than 12,000 people were arrested on cannabis-related charges.
Davies says singling out specific, smaller-impact drugs like psilocybin is a mistake that results in the lack of attention given to the issue on the federal level. Advocates feel that instead of trying to tackle the issue piecemeal, states and municipalities trying to end drug prohibition should take a holistic view of decriminalization, as the Colorado legislature has done in passing a bill that decriminalizes single possession of a Schedule I or Schedule II drug—which includes psilocybin. That bill is now headed to the Gov. Jared Polis (D), who is expected to sign it.
Most advocates agree, though, that psilocybin likely would not have been decriminalized had cannabis not already paved the way. And even so, it wasn't until multiple states legalized marijuana for recreational use that Congress began to take cannabis legislation seriously. When Barack Obama ran for president in 2008, for example, his campaign took pains to clarify that he didn't even support decriminalizing cannabis; but in 2019, Democratic presidential hopefuls are practically tripping over each other to show greater support for legalizing marijuana outright.
For most politicians on Capitol Hill, cannabis is where their focus is going to stay for the foreseeable future.
"We've spent years setting the table for the blueprint, dealing with cannabis legalization," says long-time cannabis advocate Rep. Earl Blumenauer (D-OR), who released a 'blueprint' detailing the path toward comprehensive cannabis legalization on the federal level last year.
"I'm resisting the siren call of being involved with each thing that comes down the path," he said when Marijuana Moment asked whether he would endorse the proposed psilocybin measure that could appear on the ballot in his home state of Oregon next year.
But even while there appear to be no members of Congress who are currently ready to actively champion broader drug policy reform concerning psychedelics, some are keeping an open mind on the issue.
"Let me tell you how I came to the conclusion that veterans needed to be treated with cannabis: they came to me," said Correa, who has since led the charge to expand veterans-focused marijuana research.
"I think [also considering psilocybin research for veterans] is a possibility," the congressman added. "I think we need to look at other alternatives to treating patients, to treating veterans, other than opioids."
Denver Psilocybin Decriminalization Activist Pushes Back Against Michael Pollan's Criticism
Photo courtesy of Wikimedia/Mushroom Observer.