New York Launches Process For Destroying Marijuana Conviction Records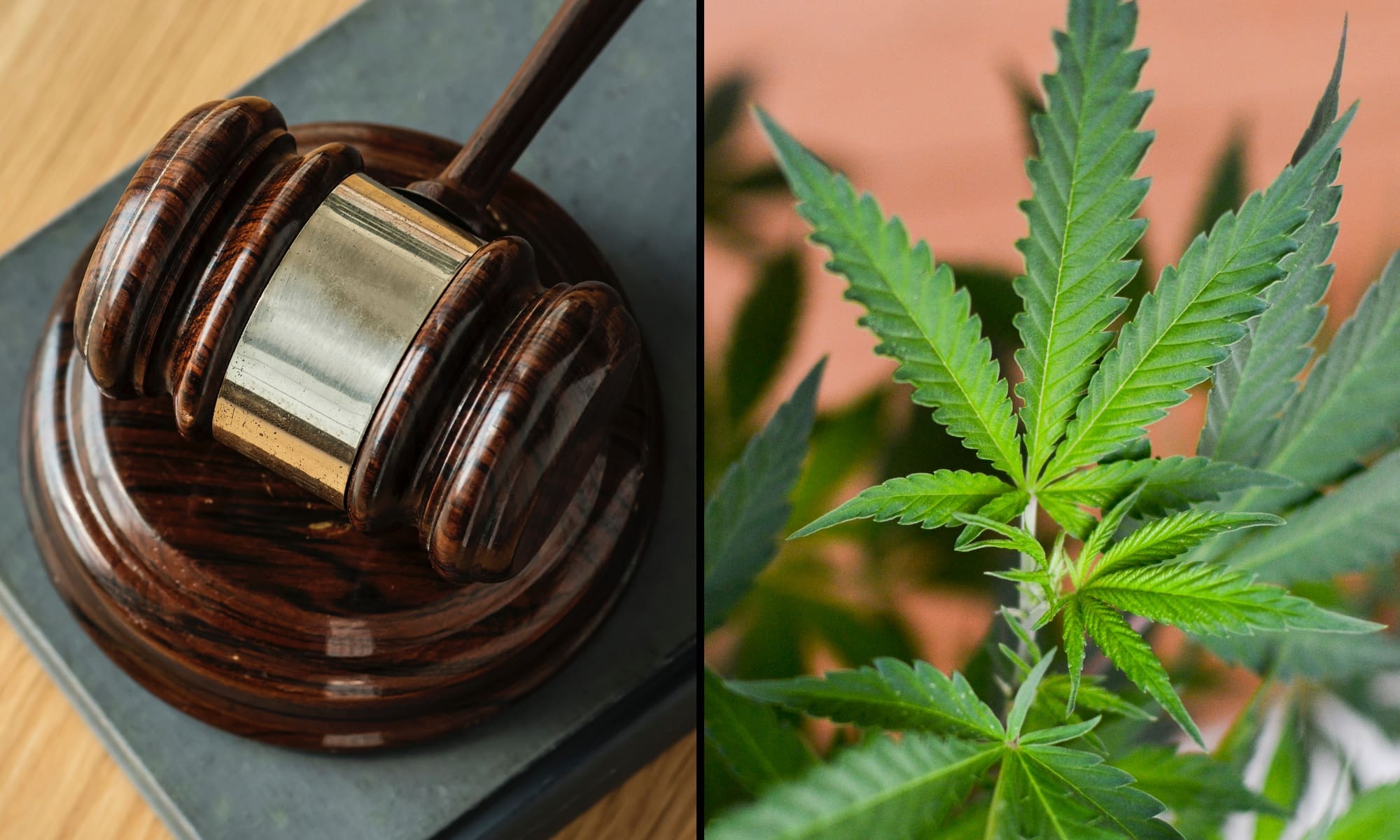 More than 150,000 people's marijuana possession convictions in New York state were automatically expunged last summer, effectively sealing them from public view. Now, individuals can go a step further by requesting that conviction-related records—including arrest reports, prosecution records and criminal history—be completely destroyed.
The New York State Unified Court System announced the new process in a press release on Friday, outlining the steps people must take in order to request their case records be destroyed. Unlike expungements, which required no action from people with past convictions, requesting the destruction of records means filing an official form with the court where the conviction occurred.
The one-page form, available online or at courthouses, is free to file and requires only basic information about the case, including the individual's name, the county and court where the conviction took place, the case number and current contact information. Completed forms can be filed in person at the court with official identification or sent by mail if first notarized by a notary public.
The changes—both last year's expungements and the new process to destroy conviction records—result from a law passed last year that expanded the decriminalization of cannabis possession in the state. The law automatically expunged thousands of past convictions on the grounds that people shouldn't continue to be labeled criminals for behavior no longer deemed a criminal offense.
As the court's press release explains, those expunged convictions are already sealed from view in nearly all circumstances. The only parties able to see expunged records are pistol licensing bureaus when people are applying for gun permits and law enforcement agencies when people are applying for jobs as officers.
"An individual who is satisfied with the confidentiality that record sealing provides," the press release says, "is not required to apply for destruction of expunged conviction records."
In other words, if you're not trying to be a cop or get a handgun, there may not be much to gain by having your case records destroyed.
For some, however, destroying records might be cathartic. Marijuana arrests and prosecutions are often traumatic, consequential experiences. Advocates have described erasing case records as an acknowledgment that the war on drugs was in error.
"If you decide to apply for destruction, the arrest, prosecution and criminal history records related to your expunged marihuana conviction are destroyed, and there will be no record of your arrest or conviction for these charges. In other words, it will be like it never happened," an explanatory page about the new process says.
Expungement and other steps to undo the criminal records created by the drug war have grown more popular as marijuana legalization has spread. The first few states to legalize cannabis treated expungement almost as an afterthought, sometimes requiring laborious legal filings that required the help of an attorney. More recent states to legalize have incorporated automatic expungement processes, while other states—such as New York itself—have begun expunging past criminal convictions ahead of adult-use legalization.
"By providing individuals who have suffered the consequences of an unfair marijuana conviction with a path to have their records expunged and by reducing draconian penalties, we are taking a critical step forward in addressing a broken and discriminatory criminal justice process," Gov. Andrew Cuomo (D) said when he signed the decriminalization and expungement bill into law. "Communities of color have been disproportionately impacted by laws governing marijuana for far too long, and today we are ending this injustice."
Indeed, New York state has boasted some of the nation's most striking racial disparities in terms of marijuana arrests. In 2018, a New York Times analysis found that during the three years prior, Black people in Manhattan were 15 times more likely than whites to be arrested on marijuana charges.
Those disparities have also fueled calls for all-out legalization—and the state has gotten close in recent years. For the past two legislative sessions, Cuomo has promised to make legalization a priority for the session and included the reform in his budget proposal, but so far he's failed to muster up enough votes from lawmakers to get it passed.
Legislators have instead passed bills focused on limited reforms. In addition to last year's law removing criminal penalties for simple possession and expunging past convictions, the state Senate this July passed bills that would extend expungements to include slightly more people and prevent tenants from being evicted solely for legal use of medical marijuana.
This year's legalization effort was hobbled due to the coronavirus pandemic. "They're working probably harder than they normally work," Cuomo said of lawmakers in April, when he was asked about the prospects of legalization.
"In terms of passing legislation remotely, they can do that. That's up to them," the governor said. "As far as getting into a very complex issue that requires real analysis and real data and trying to do that on Zoom conferences, I don't know that that's the best way to do it, but that's up to them also."
County Leaders Across New York Call For Marijuana Legalization To Address Budget Shortfalls Amid COVID
Photo elements courtesy of rawpixel and Philip Steffan