New York Senate Votes To Expunge Marijuana Convictions For More People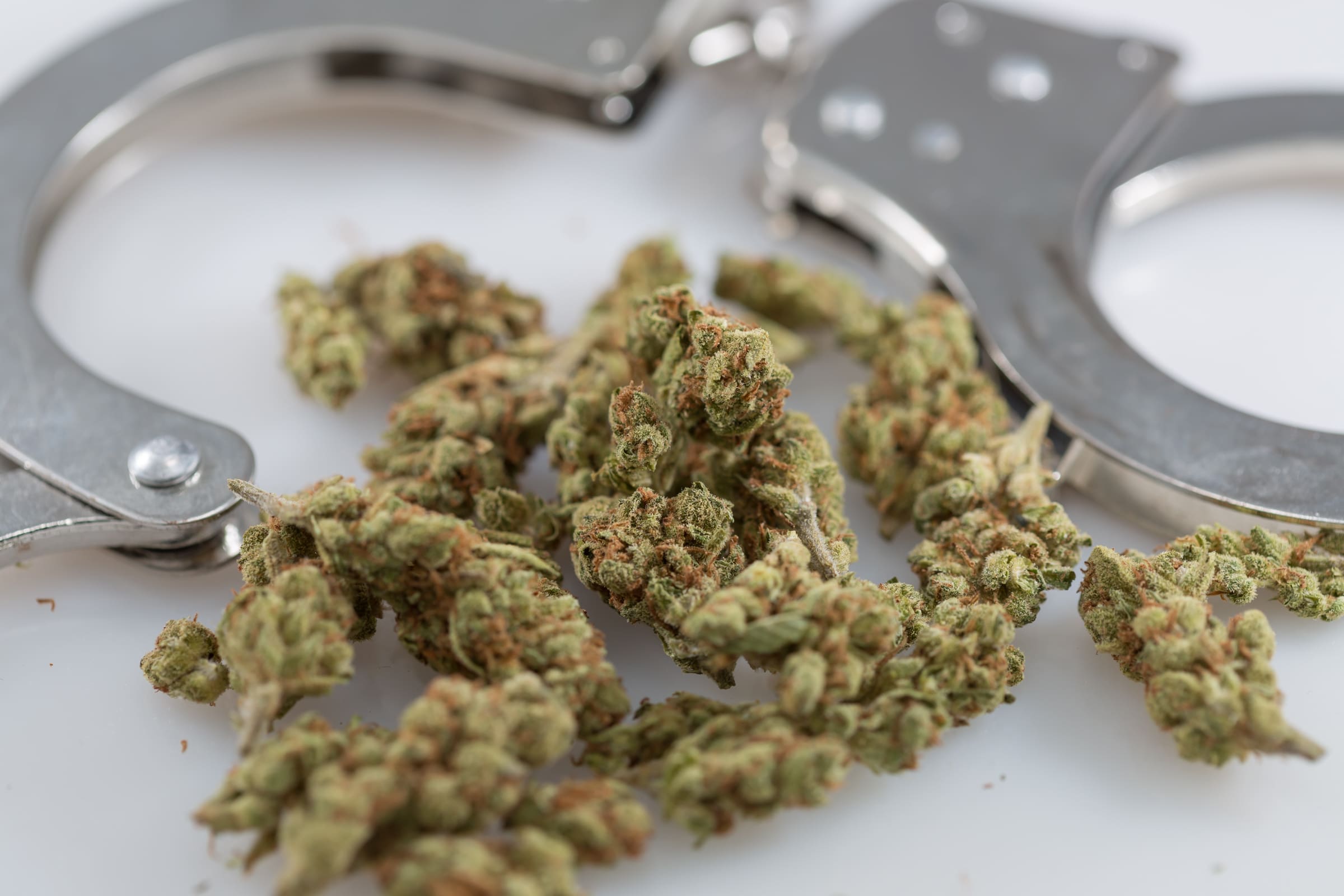 The New York Senate approved a bill that broadens the pool of people eligible to have their low-level marijuana convictions automatically expunged.
While Gov. Andrew Cuomo (D) signed legislation last year to expand the decriminalization of cannabis possession and create a pathway to get past records cleared, the language did not apply to cases that occurred before 1977, when marijuana offenses were categorized differently under state law. This new proposal would resolve that problem.
"This bill amends the criminal procedure law to ensure those convicted of certain lower level marijuana possession offenses prior to the creation of marijuana-specific offenses in 1977 are eligible to have their crimes automatically expunged," a summary states.
All it takes to provide that clarity is to strike language saying that people with a cannabis "violation or violations" and replace it with "misdemeanor and/or violation."
The bill, sponsored by Sen. Brian Benjamin (D), cleared the Senate in a 41-19 vote on Wednesday. It was transmitted to the Assembly and referred to the chamber's Codes Committee.
This vote came one day after the Senate approved legislation to prevent tenants from being evicted solely because of their legal use of medical marijuana.
These modest reforms come as legislators and the governor have continually failed to reach a deal on adult-use cannabis legalization after the Cuomo proposed it through his budget two years in a row.
Some lawmakers recently called for legalizing cannabis to be a part of the state's policing reform efforts amid protests over police killings of black Americans, but that hasn't led to any votes on the proposal.
On a related note, a local law recently enacted in New York City ban pre-employment drug testing for marijuana for most positions. It was finalized earlier this month following regulators' approval of certain exemptions.
Other legal cannabis states have also recently pushed to provide relief for people with prior marijuana convictions. For example, Colorado Gov. Jared Polis (D) signed a bill last month that gives him power to unilaterally issue pardons for past cannabis cases.
Also last month, the governor of Nevada pardoned more than 15,000 people with prior marijuana convictions under a resolution he introduced that the state's Board of Pardons Commissioners unanimously approved.
Read the text of the marijuana expungements expansion measure below:
Marijuana expungements by Marijuana Moment on Scribd