New South Dakota Marijuana Legalization Ballot Initiative Would Let Dispensaries Launch Adult-Use Sales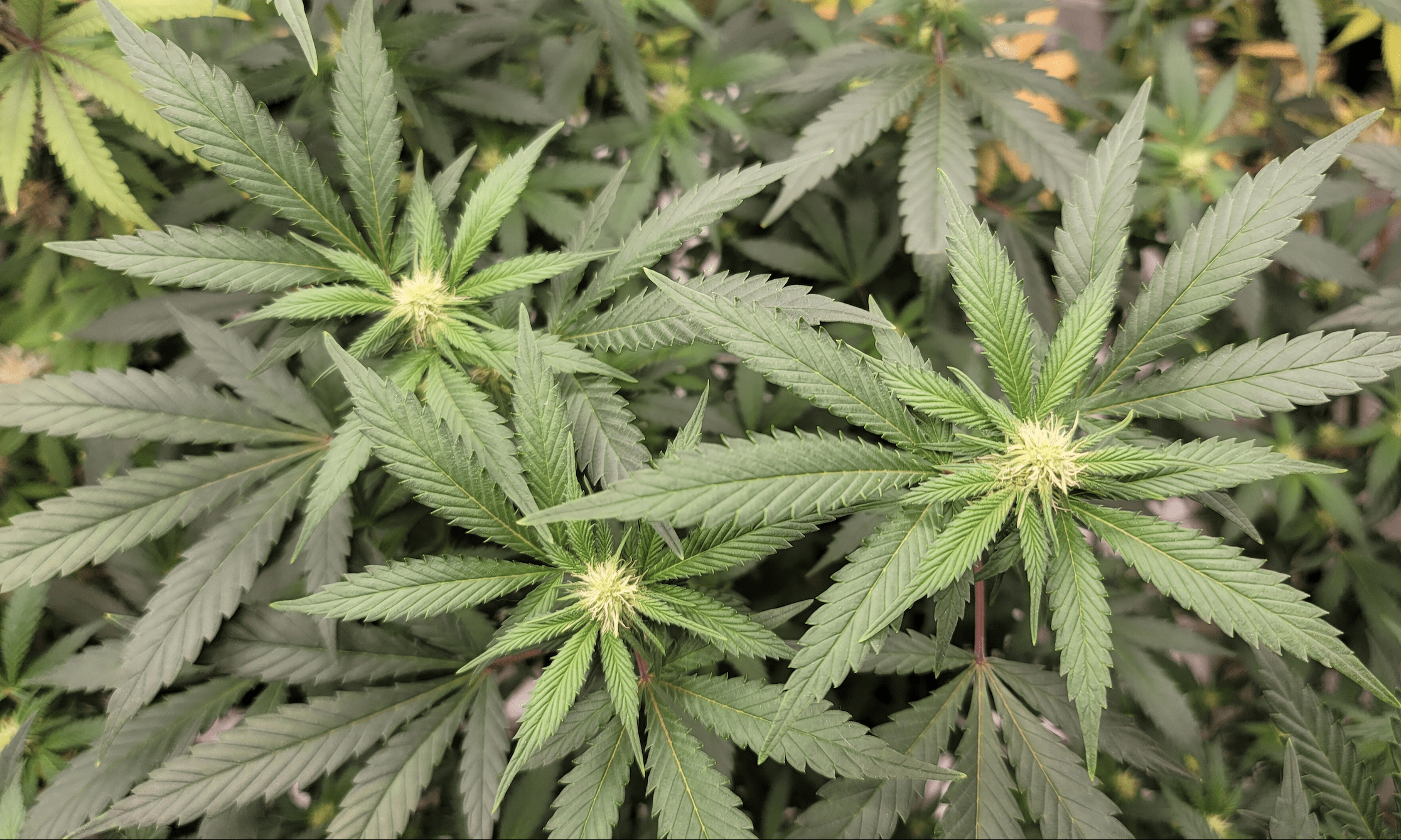 South Dakota's attorney general issued a draft explanation on Friday for a second proposed ballot measure to legalize recreational marijuana in the state. Unlike a separate would-be initiative filed earlier this year, the new proposal includes plans for licensed, regulated retail sales to adults in addition to legalizing possession and home cultivation.
The measure, sponsored by Rapid City resident Emmett Reistroffer, "allows individuals 21 of age or older to possess, grow, ingest, and distribute marijuana or marijuana paraphernalia," the draft attorney general's statement says, adding that adults could possess up to three ounces of marijuana and grow up to six plants, with no more than 12 plants per household.
The Department of Health would be authorized to issue dual-use licenses to existing medical marijuana dispensaries to begin adult-use sales. Local governments couldn't prohibit dual-use licensees entirely, but they could limit the number of licenses available within their jurisdictions.
"The measure legalizes marijuana-derived substances considered felony controlled substances under State law," the explanation says. "Marijuana remains illegal under federal law."
An attached copy of the proposed ballot initiative also specifies that adults could possess up to 24 grams of concentrated cannabis as well as other non-concentrated cannabis products containing less than 2,400 milligrams of THC.
The @SDAttorneyGen's Office has released the explanation for a draft initiated measure, proposed by Emmett Reistroffer of Rapid City, that would legalize recreational marijuana and create dual-use licenses for medical marijuana dispensaries.https://t.co/mw31ihynRO pic.twitter.com/He6lbE38RP

— SD Attorney General (@SDAttorneyGen) November 17, 2023
Plants would need to be kept at a person's private residence within a locked space and not within public view, and individuals would be able to possess any marijuana produced by those plants.
The measure also says adults could transfer marijuana to other adults "without consideration," which presumably refers to gifting marijuana.
By contrast, the other legalization measure, which is backed by South Dakotans for Better Marijuana Laws (SDBML) and for which the attorney general's office issued a final summary in August, says that adults 21 and older could "distribute" cannabis, though it was revised from its initial form to omit the word "sell."
"Judicial or legislative clarification of this measure may be necessary," the attorney general's summary of that measure said.
In a statement to Marijuana Moment on Friday, Reistroffer, who is the director of operations at the medical marijuana company Genesis Farms, detailed some of the differences between his new proposal and the prospective SDBML legalization measure.
While his plan includes licensing and regulation through the Department of Health, Reistroffer noted, the SDBML proposal is silent on those matters. The state also wouldn't get any taxes under the competing plan, while Reistroffer's would provide a path to legal sales that would be subject to state sales tax.
In general, the key difference is that the SDBML plan focuses on noncommercial legalization, Reistroffer said, while his plan's core focus is legal sales and regulations.
"If South Dakotans want to make cannabis legal for adult use, there needs to be regulations and licensing in place," he said. "I'm optimistic that a majority of South Dakotans support legalization, and it makes sense for adult use to build off the current regulatory program in place for medical cannabis."
"My initiative is robust and well-written thanks to the careful attention to detail and legal consideration put into it by a team of drafters, including expert attorneys and retired lawmakers," he said, noting that unlike the competing measure, the attorney general's explanation for his proposal "did not indicate 'judicial or legislative clarification may be necessary.'"
Friday's press release from Attorney General Marty Jackley (R) says the public now has 10 days to provide written comment, or until the close of business on November 27. A final explanation is then due to the Secretary of State on December 7.
"The initiated measure would require 17,509 valid petition signatures to qualify for the 2024 general election ballot," it says.
Two other proposed ballot measures in South Dakota would affect the legal status of cannabis in the state. One would repeal the state's medical marijuana law, while the other would keep federally banned substances from ever being legalized by voters. The state attorney general finalized the ballot explanation for the medical marijuana repeal measure in August.
SDBML recently said the repeal measure should be thrown out, however, due to an alleged error in how the proposal was filed, failing to include a full list of the state statutes it would seek to undo.
South Dakota voters rejected an adult-use cannabis legalization ballot measure last year after approving an earlier version in 2020 that was ultimately invalidated by the state Supreme Court. If either legalization campaign does secure a spot on the 2024 ballot, organizers will need to win over hesitant voters.
Ahead of last year's election, a poll found that 51 percent of South Dakotans planned to vote against the legalization measure, while 40 percent said they'd be supporting it and 10 percent remained undecided. That was the third poll in a row showing the legalization measure behind.
After voters approved medical cannabis legalization in 2020, Gov. Kristi Noem (R) tried to get the legislature to approve a bill to delay implementation for an additional year. But while it cleared the House, negotiators were unable to reach an agreement with the Senate in conference, dealing a defeat to the governor.
In response, Noem's office started exploring a compromise, with one proposal that came out of her administration to decriminalize possession of up to one ounce of cannabis, limit the number of plants that patients could cultivate to three and prohibit people under 21 from qualifying for medical marijuana.
In the 2022 legislative session, the House rejected a legalization bill that the Senate had passed, effectively leaving it up to activists to get on the ballot again.
A Marijuana Interim Study Committee, headed by legislative leaders, was established to explore cannabis policy reform, and the panel in November 2021 recommended that the legislature take up legalization. The House-defeated legislation was one of the direct products of that recommendation.
Currently more than 11,500 people in South Dakota hold medical marijuana cards—nearly double the 6,000 cardholders that state officials expected to enroll in the program by 2024.
Marijuana Users Have More Empathy And A Greater Understanding Of Other People's Emotions, Study Finds
Photo courtesy of Mike Latimer.