Minnesota Marijuana Parties May Have Helped Republicans Win Key Races, Hurting Legalization's Chances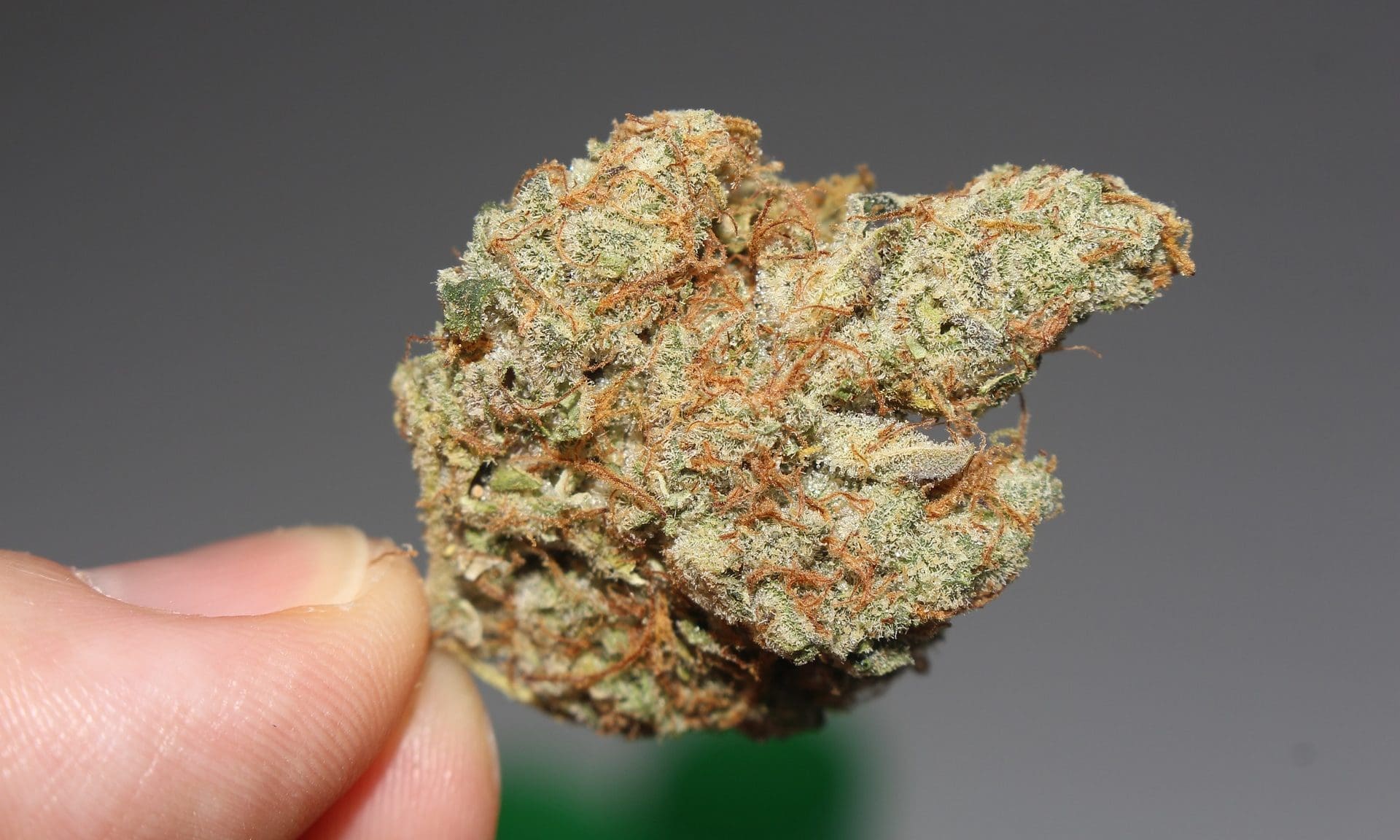 Paradoxically, the two cannabis parties' success may wind up hurting the cause of legal marijuana. By siphoning votes from the DFL and helping Republicans, legal marijuana is less likely to pass, as the Senate GOP killed a legalization bill in committee in 2019.
By Max Nesterak, Minnesota Reformer
Marijuana legalization candidates may have played a decisive role in key races in Minnesota, potentially propelling U.S. Rep. Jim Hagedorn to reelection and helping Republicans maintain control of the state Senate.
Although the Democratic-Farmer-Labor Party may end up eking out victories once more absentee ballots are counted, party officials insist the state's two marijuana parties acted as a drag on their effort to gain control of the Legislature in one of the most pivotal elections in recent memory.
Paradoxically, the two cannabis parties' success may wind up hurting the cause of legal marijuana. By siphoning votes from the DFL and helping Republicans, legal marijuana is less likely to pass, as the Senate GOP killed a legalization bill in committee in 2019.
The issue performed well across the country in Tuesday's election, with four more states passing referendums legalizing marijuana—New Jersey, Arizona, Montana and South Dakota—bringing the total to 15.
The pot parties' strong performance in Minnesota, however, had the opposite effect, helping ensure the defeat of the legalization movement in the state for at least another election cycle. Unlike other states, ballot initiatives in Minnesota must be approved by the Legislature. The GOP-controlled Senate has staunchly opposed such an effort.
The head of the Legal Marijuana Now Party Tim Davis knows this.
"Republicans are the biggest problem in Minnesota," Davis said. "The Republicans are the only thing that has stopped it. And they will stop it again."
The DFL needed to flip two state senate seats and they would have taken control and been able to introduce legislation to legalize marijuana.
A marijuana candidate seems to have affected at least one state senate race, with Gene Dornink edging out Sen. Dan Sparks, DFL-Austin, by just over 1,500 votes. Legal Marijuana Now candidate Tyler Becvar won over 2,500 votes. Becvar posted a video for his putative opponent Dornink on his Facebook page in May, according to a screenshot obtained by the Reformer. His Facebook page was also filled with support for President Donald Trump and attacks on Democrats.
Aric Putnam, the DFL challenger to Sen. Jerry Relph, R-St. Cloud, looks to have won his race despite the marijuana candidate pulling down over 3,000 votes. Putnam is currently ahead by less than 300 votes, but that gap is likely to widen as more absentee ballots are counted.
Putnam says he supports legalizing marijuana. Activists with NORML, a marijuana legalization group, held an event in Putnam's district to register voters and tell them not to vote for Legal Marijuana Candidate Jaden Partlow.
"They were just as disturbed as I was to see an issue they care about weaponized for partisan gain," Putnam said.
Relph was unavailable for comment.
The Legal Marijuana Now candidate scored above 5% in the U.S. Senate race, which is one the thresholds for securing major party status for another two general elections, which would mean getting on the ballot without onerous signature gathering. Both pot parties will have major party status in 2022.
In the 1st Congressional District, cannabis candidate Bill Rood won 21,000 votes, well above the margin of victory for U.S. Rep. Jim Hagedorn over Dan Feehan.
While Democrats decry them as spoilers, Davis, the Legal Marijana Now Party chair, balks at the suggestion that the marijuana parties shouldn't run candidates even if it would help their cause. He said Democrats are "sore losers" and expressed his devotion to third party politics even if it backfires.
"Most of the people in America accept the duopoly. They accept the (expletive) they're living in as the best pile of (expletive) they can get," Davis said. "And when somebody tries to change it, they think somebody's thrown a wrench into the sprocket of what's working … the system's not working."
Where Davis saw a place to take a stand against the system, Republicans saw an opening.
As the Reformer reported in June, several marijuana party candidates across the state have ties to the GOP.
Robyn Smith admitted she was recruited by a Republican to run for state senate against Sen. Justin Eichorn, R-Grand Rapids, and DFL challenger Rita Albrecht. Smith won 6% of the vote, but that race turned out to be far less competitive than expected with Eichorn winning reelection by a healthy margin.
Weeks won nearly 6% of the vote—more than the margin between Craig and Republican opponent Tyler Kistner—despite his death a month and a half earlier, which embroiled the race in a flurry of lawsuits. Since both marijuana parties earned major party status in 2018, Weeks' death triggered a special election, which was then overturned by a federal judge.
In a voicemail leaked to the Star Tribune, Weeks is heard telling a friend he was recruited by Republicans to siphon votes away from Craig in her tough reelection bid against Kistner. Craig won her seat in 2018 from Jason Lewis after losing to him in 2016.
"They want me to run as a third-party, liberal candidate, which I'm down. I can play the liberal, you know that," Weeks said in the message.
That people would take advantage of the legalization movement's popularity was a foreseeable yet unavoidable outcome of the marijuana parties' electoral successes, driven by the popular desire to legalize marijuana.
"We always said, 'What if we get to be a major party status—then this is something we have to worry about," said Marty Super, outgoing chair of Legal Marijuana Now Party, in an interview with the Reformer earlier this year.
Minnesota DFL Chair Ken Martin said he doesn't blame the marijuana parties for not having the power to screen out interlopers and instead blasted Republicans for what he called a highly unethical and potentially illegal strategy.
"If you can't win fair and square on the merits of your own ideas and the strength of your own candidates then you don't deserve the majority." Martin said.
Davis, the current Legal Marijuana Now Party chair, says the DFL are responsible for their own losses.
"The Democrats do not have faith in their candidates enough to beat a Republican if we are involved. But that is their problem, not ours," Davis said.
Martin said there's more to the DFL's disappointing night than just the marijuana parties, but he called Davis' response a "bull(expletive) answer."
This story was first published by The Minnesota Reformer.
Every Single Marijuana And Drug Policy Ballot Measure Passing On Election Day Bolsters Federal Reform Push