Nearly 88,000 New Jersey Marijuana Cases Vacated Or Dismissed This Month Following Decriminalization Implementation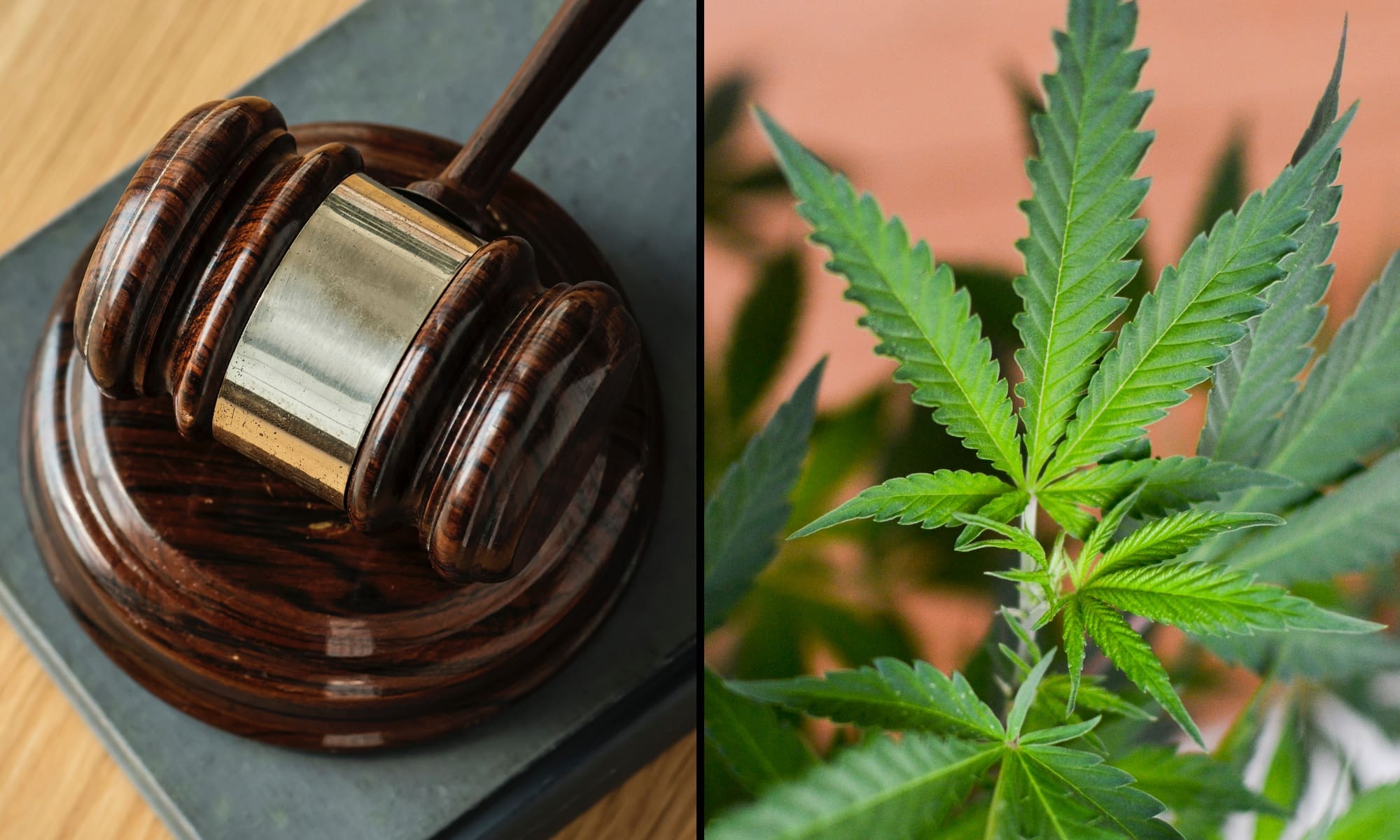 The New Jersey Judiciary on Monday announced that it has vacated or dismissed nearly 88,000 marijuana cases since July 1, when a decriminalization law took effect that mandated the relief for people who have been caught up in prohibition enforcement.
In a press release, the courts said these are just the first of about 360,000 cannabis cases that are eligible to be automatically vacated, dismissed and expunged. The expungement component of the process will happen "in the coming months."
The action comes after Supreme Court Chief Justice Stuart Rabner issued an order at the beginning of the month that also makes it so certain pending marijuana cases must be dismissed, and failure to appear warrants must be rescinded.
The New Jersey Judiciary has vacated or dismissed nearly 88,000 cases related to certain marijuana and hashish convictions or pending cases since July 1 when the Marijuana Decriminalization Law went into effect.https://t.co/q9c3pSWKjy pic.twitter.com/e5iUPdI6pr

— New Jersey Courts (@njcourts) July 12, 2021
The judiciary said in a press release that cannabis-related violations of probation or pretrial monitoring will also be vacated, and driver's license suspensions or revocations for failure to appear for marijuana charges will be rescinded.
Further, a new electronic system will be created to allow judiciary staff to provide certification of expungements to members of the public who want to verify whether their records have been cleared.
This comes month after Gov. Phil Murphy (D) signed companion marijuana legalization and decriminalization bills. The legislature was required to pass the former measure after voters approved a reform referendum during the November 2020 election.
Eligible cases for expungements include the sale or possession of up to an ounce of cannabis, possessing drug paraphernalia and being under the influence of marijuana. People with such convictions who aren't automatically identified by the court system can petition directly for relief.
New Jersey's attorney general has separately been proactive about cannabis reform implementation since the legalization bill was enacted.
The day after Murphy signed the legalization legislation, Attorney General Gurbir Grewal (D) directed prosecutors to drop cases for cannabis-related offenses and issued separate guidance for police on how to proceed under the updated laws.
The attorney general also encouraged prosecutorial discretion for marijuana cases in earlier memos prior to the bill's signing.
At the same time, Grewal has taken steps to ensure that people aren't exploiting provisions of the legalization law before retail sales launch.
Last month, he sent warning letters to companies that were effectively circumventing the state's marijuana laws by "gifting" cannabis in exchange for non-marijuana-related purchases such as overpriced cookies, brownies and stickers.
Gifting is lawful between adults 21 and older under New Jersey's adult-use cannabis law, but a number of businesses have allegedly taken advantage of that policy by giving away "free" cannabis products to those who purchase other items like snacks and baked goods.
No retail marijuana businesses have been licensed since the state enacted recreational legalization earlier this year. Licensing regulations still need to be developed before adult-use shops can open.
Schumer To Unveil Federal Marijuana Legalization Bill On Wednesday
Photo elements courtesy of rawpixel and Philip Steffan.